#QFCGrocery – 30% Off Fireworks Flash Sale (Today Only)!
This post may contain affiliate links and I may be compensated for this post. Please read our disclosure policy here.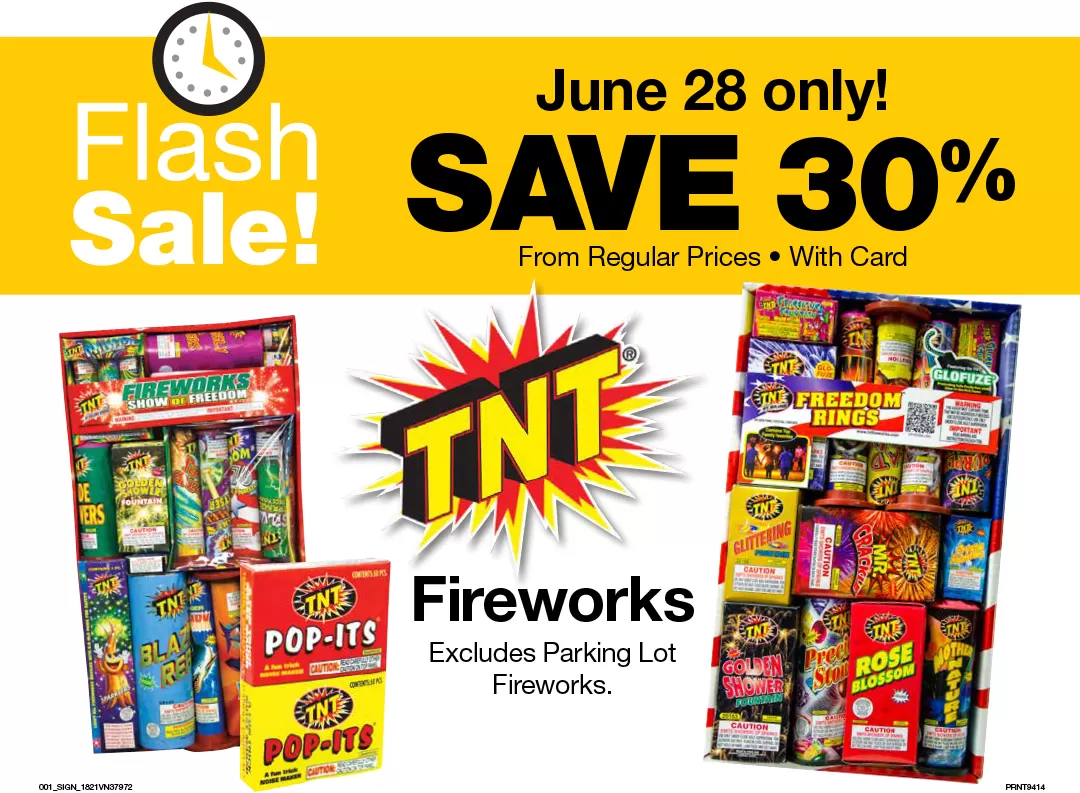 #QFCGrocery Flash Sale – 30% off Fireworks!
Looking for a great deal on Fireworks for sale near you? QFC is having a 1-Day Flash Sale on these items, today only! Get 30% off Fireworks during today's sale.
I love this sale, and love to stock up for the upcoming 4th of July holiday, but its also fun to get things like the poppers to have on hand for birthday parties we will be celebrating this summer (or neighborhood get together's).
This is a one day only event, and will run through tonight (06/28/2018).
The other thing I love about this sale, is if you use your QFC Advantage Card, you will also earn points to save on gas, so that is even more savings you will get with this sale!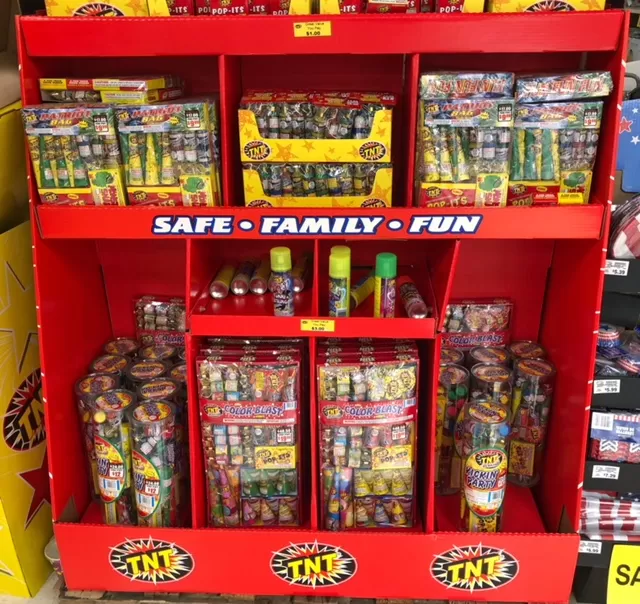 This is definitely the time to stock up for fireworks for your 4th of July Celebrations, at great savings. But there are other reasons that it could be worth it for you to shop this sale as well.
We had a bonfire one night, and then let the kids do some of the pull top TNT fireworks, and the pops its after to celebrate the evening. They loved it!
Here are a couple of ideas to inspire you:
Did you know that Gender Reveal Fireworks are a thing too. If you are expecting a baby, or know someone who is, its fun to look for different fireworks in Blue or Red to reveal if you are having a boy or girl at a gender reveal party!
I love to buy the boxes of the POP ITS for one of my girls birthday celebrations (she has a summer birthday). Its such an affordable way to have party favors for the kids to use to celebrate with.
If you have teens, they love summer bonfires, and what better way to end a summer bonfire than with a small fireworks show for the kids (even just giving them POP ITS to use at the end of the night, or when they arrive).
End of Summer Celebration – my kids always like to have an end of the summer celebration, before heading back to school, and the pull top poppers or other small fireworks are so fun to incorporate into this kind of celebration.
And did we mention that the 4th of July is RIGHT AROUND THE CORNER!
With an extra 30% off, I can grab a few extra items today to use for the 4th of July, as well as some of the other celebrations we will host this summer.
Here are some examples of some of the deals we found at our local QFC store today: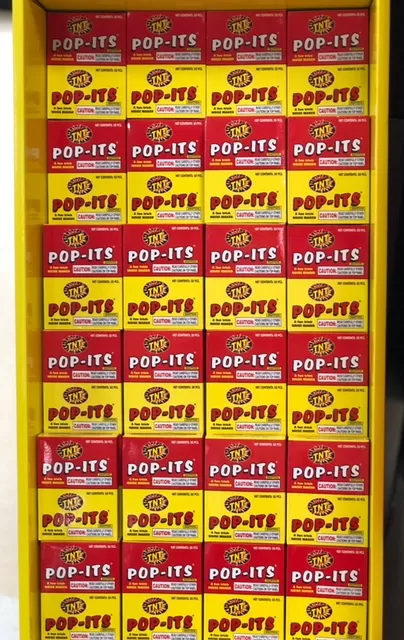 POP ITS are $1 a box regular price, so they will be just $0.70 cents a box for today's sale!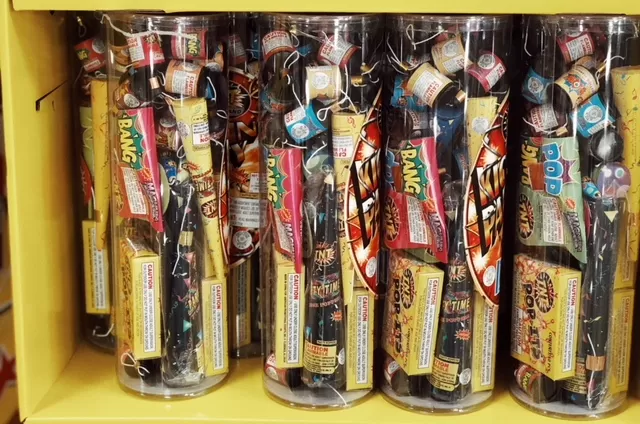 These family packs are TNT Fireworks are $9.99 regular price, so they will be just $7 per pack during today's sale!
Prices may vary from store to store some, but there should be some great deals on fireworks to score with this Flash Sale. Remember, the 30% off is good today only (06/28), so be sure to check it out soon if your interested!
Disclosure: this post has been sponsored by QFC. Please see our Disclosure Policy for more information.