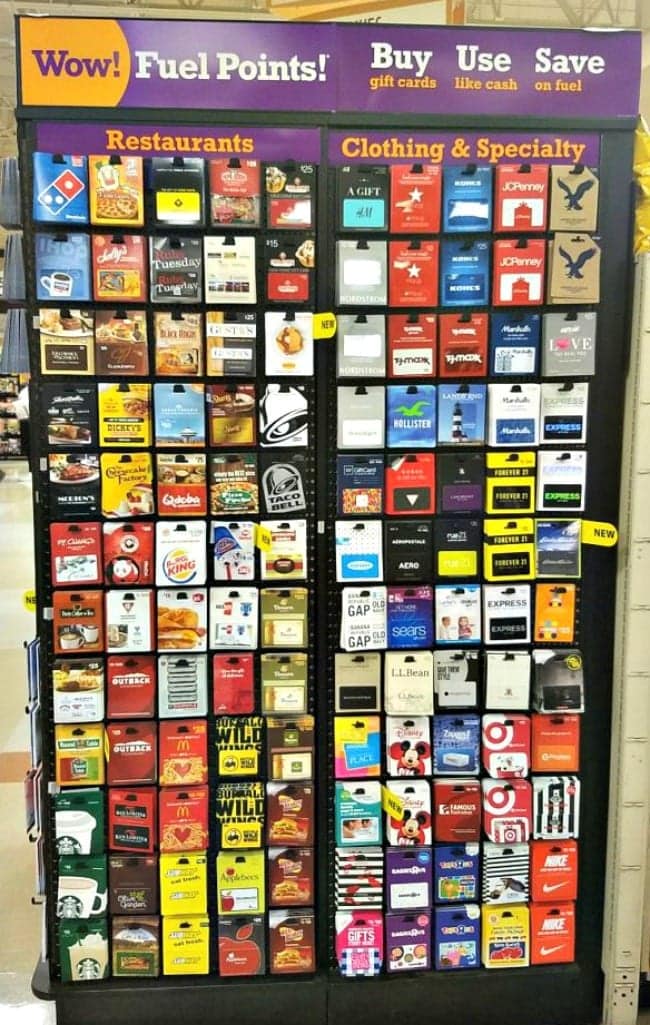 QFC & Fred Meyer 4x Fuel Rewards Promotion!
Fred Meyer and QFC (Kroger stores) are running the very popular gift card promotion for the next two weeks, where you can earn 4X fuel points on 100's of gift cards, with a digital coupon. That means 100 Fuel Points for every $25 you spend on gift cards! I LOVE these promotions as they can help you save big on gas prices. Its perfect timing too, if you are planning any road trips for Spring Break or anything else. We know many of you love these special gift card promotions too, so be sure to let us know what your favorite gift cards to buy are.
These type of promotions only come around a few times a year, and are a great way to save on fuel, which can be hard to find good discounts for.
To get the extra fuel points with your purchases, you will need to download the special digital coupon. The digital coupon will then be added to your loyalty card, and the extra fuel points will be added to your account when you buy qualifying gift cards, so be sure to use your rewards card at checkout.
Download the Fred Meyer ecoupon here, promotion runs from 3/5 to 3/18 at Fred Meyer.
Download the QFC ecoupon here, promotion runs from 3/8 to 3/21 at QFC.
Some ideas on how you can use this 4x fuel points gift card promotion, to help you save on your Gas costs:
This is one of our favorite ways to save on Disneyland trips, if you have one of those planned. We buy the Disney gift cards that we can use to pay for our vacation, and then earn the extra gas points to help us save on gas costs getting there!
Use it to buy gift cards to places you shop regularly (Amazon, etc). Then you can use the gift cards to get your normal monthly shopping done, and save money on gas costs too!