Family Fun Center In Tukwila – Get A 110 Pt Card For $12 (Reg. $25)!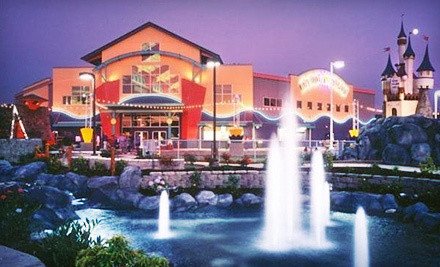 Groupon has had the Family Fun Center in Tukwila on their Groupon Now deals for a few days now. You can purchase a 110 pt card for $12 (reg. $25), more then HALF OFF!
So here is the trick with this deal. It is a Groupon NOW deal, so you will need to redeem it today between 10am and 10pm today, BUT the card can be used anytime once you have redeemed the voucher. The card expiration date will depend on when you get it, but you typically have a year to use it. Be sure to check on that when you redeem your voucher.
I used these cards to throw one of my kids birthday parties there last year on a budget! They seem to have around 5 of these available each day to purchase (at least that has been the pattern recently, and can change at any time).
Groupon also offers to automatically refund your account if it does not get used today!
To find this deal:
Head to the Groupon Now page
Select Seattle as your city
You should be able to find it by scrolling through all the deals, or selecting the Activities & Nightlife category.
You will only get one card, but you can use it for multiple people if you have more then one kids. You can find prices for activities at the fun center here, to see how far the card will get you. For example, you could get 4 kids into the Kidopolis complex for free play for the day with the card (normally $5.50 pp). Other examples include: Laser tag is 28 points, and the batting cages are 12 pts. You can also use the card to get tokens for the games too.