Fabletics Leggings $12 Each +70% off Sale! Great Activewear
This post may contain affiliate links and I may be compensated for this post. Please read our disclosure policy here.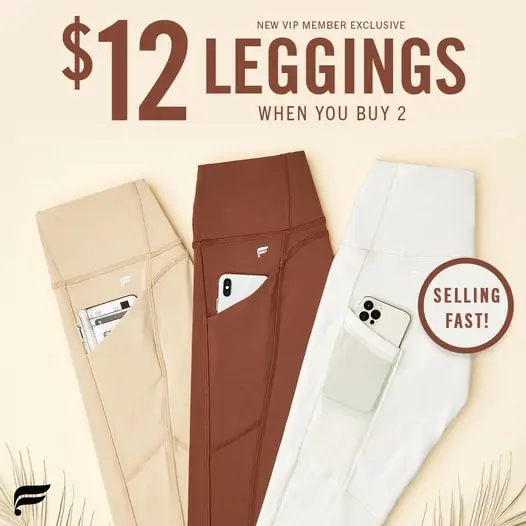 Fabletics Leggings – 2 Pairs for $24 ($12 ea)! Great Activewear
I love these Fabletics Leggings, and love the price even more. They come in so many fun colors and styles too. This is a great offer you can use for some comfy activewear to lounge around home in or for any exercise you plan on doing!
If you are looking for activewear that will hold up for you, we have heard good things about the Fabletics line from many of you, and I have tried them myself and am a big fan! Right now they are running a promotion where if you are a new members, you can complete their style quiz and sign-up to become a VIP member of Fabletics, and then you can get 70% off sitewide! Plus, they'll get free shipping on orders over $49.95 and easy exchanges! They also still offer the popular Fabletics $12 Leggings offer (get 2 pairs for $24) – just click on the box that advertises that to get that offer. 
As part of the Fabletics VIP membership program, members save up to 50% off regular pricing, plus gain access to exclusive limited-edition collections and promotions, while earning reward points toward free products. Fabletics offers hundreds of colors and prints in sizes that range from XXS – 3X. 
Your VIP membership can be canceled at any time too, so you try it out with their sale items, if you see any that you like and decide if you want to continue on from there. If you buy activewear, you know it can get pricey, so there are some ways to get great deals from Fabletics moving on too.

70% off Sale items: 
Here are some of the items that are available with the 70% off sale. When you make your purchase, this is signing you up for the subscription service (as outlined below) but you can cancel at any time, too (we have details below on how to cancel).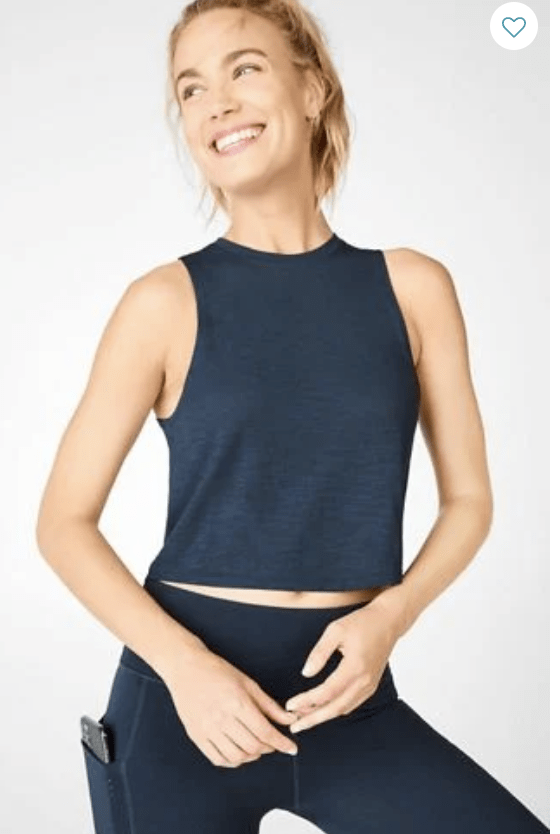 Gia Cropped Seamless Tank – $8.98 (Reg $29.95)
Tory Cropped Seamless Jacket – $11.98 (reg $49.95)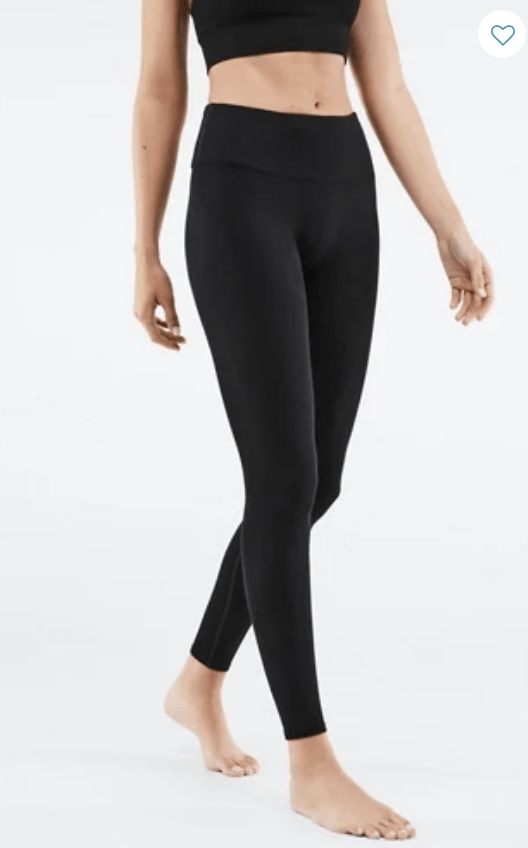 High Waisted Rib Leggings – $11.98 (reg $39.95)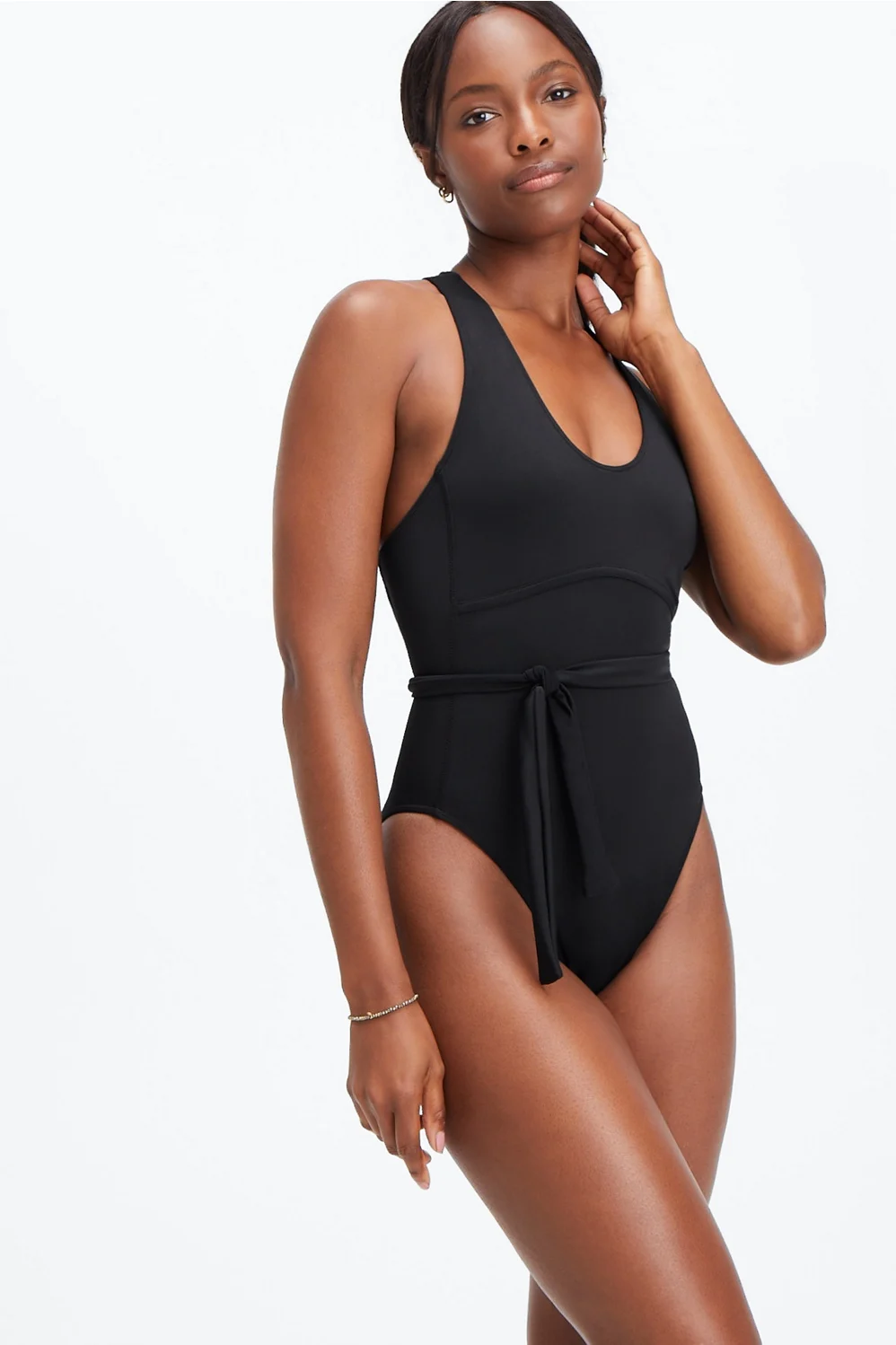 You can also find 70% off Fabletics Swim suits here too – starting at under $20 for a full suit! They have both one piece and two piece swim suit options available to pick from.
How Does Fabletics Work –
Fabletics is a subscription service, but it works a little differently than just getting a box sent to you each month, or season, like some subscription services work.
With a Fabletics subscription you will have the option each month to:
Order – as a member you get first access to new monthly inventory, so you can place an order by the 5th of each month.
Skip – If you do not want to order that month, you will need to log into your account and choose to skip that month. Make sure you do this before the 5th of the month, so your account is not charged for that month.
or Do Nothing – if you do not order, or set your account up to skip that month by the 5th, your account will automatically be charged $49.95 as a credit that you can use on future purchases. In most cases, I think you will want to order or wait – so this offer is really the best fit for folks who do not mind logging in and managing your account monthly.
Their initial new member offer of 2 Fabletic leggings for $24 is a super deal. When I took the stylized quiz, I was also able to spin a wheel for additional discounts (I got 50% off order), so you can save more, too.
More Ways to Save with Fabletics:
Order from the Sale section to get additional discounts on items
Buy the $49.95 bundles (these will be a nice discount from ordering the pieces separately).
VIP members also get additional savings offers, like 40% off individual items and reward points for purchases and reviews.
You can earn 2 points for every dollar spent, points for reviews etc. Then you can use those points for more savings.
Shipping is free on $49+ or a flat rate of $4.95 on orders that are under that amount.
By joining their VIP program, you are able to save the most on products. They do have actual stores you can visit to try the items on too, and make sure you like the fit before committing (there is one at the Bellevue Square in Wa.). You can also order online without joining, but you will not get the extra savings we mention above.
How to Skip A Month On Fabletics
To skip a month on your Fabletics account once you have joined the VIP account, simply login to your account and select the skip option before the 5th of each month.
How to Cancel Fabletics –
Your VIP membership can be canceled at any time by calling 1-844-Fabletics (1-844-322-5384).
Fabletics Leggings
Fabletic leggings come in a variety of styles, and sizes (xxs to plus sizes) as well as they bring in spot light designers to create special lines or looks too. Currently Kelly Rowland has a line out that she says she wants women to feel strong in.
The compression line of leggings are popular to hold things in and the seamless line is popular for smooth looks. There are many styles, colors and sizes to choose from. You can find looks online too, to see what might work best for  you (and the stylized quiz helps you select styles that are best for your body type, work out style, and look you like).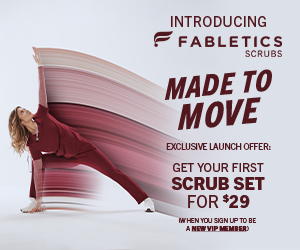 Fabletics Scrubs –
Fabletics has added scrubs to their line too here.
Meet the world's very first, and only, Activewear Scrubs. These are true-performance scrubs only an activewear brand can create.
Fabletis Promo Codes / Coupon Codes
Right now, the two special offers you can get from Fabletics include:
2 leggings for $24 or an outfit for $15. You will need to be a new member to take advantage of these.
When I took the stylized quiz, I also got to spin a savings wheel at the end for additional discounts (I got 50% off)!
They are also currently offering free shipping on orders of $49+
They have a referral program where you can save $40 by referring friends.
Fabletics Review – My Experience Ordering Through Them:
I tried this deal myself, and have to say they are the best quality leggings I have ever gotten for just $12 per pair.
They were thick (no areas where see through at all), and they provided lots of support to hold you in to. There were lots of styles to choose from (I got a capri pair, and a full length pair with pockets and zips at bottom).
I have had both pairs for over a year now, and they have held up great (no thinning, or tearing) and I still wear them regularly. I am a big fan of these leggings personally.