#DontSweatStains – High Value Coupon For New Axe or Degree Dry Sprays!
This post may contain affiliate links and I may be compensated for this post. Please read our disclosure policy here.
Sponsored post by Mirum. All opinions are my own
#DontSweatStains – Save on Dry Spray A

ntiperspirants

!

Here in the Pacific Northwest we love a good outdoor hike, but I sweat when I hike. and that means that I also stink when I hike! I remember playing sports as a teen, and I had teammates who rarely broke a noticeable sweat when they ran, but that was never me. I always ended the games dripping in sweat. As a result, I try to always keep antiperspirant stocked up at my house, because I seem to go through it fairly quickly. That means I am always on the look out for a high value coupon to save on my antiperspirant and deodorant costs. I am excited to try this new formula that lasts up to 48 hours, so I will not have to reapply it so often, and save that way too. Yes, I am that woman who carries a travel size antiperspirant in my purse, and I would love to NOT have to do that (by using antiperspirant that lasts longer).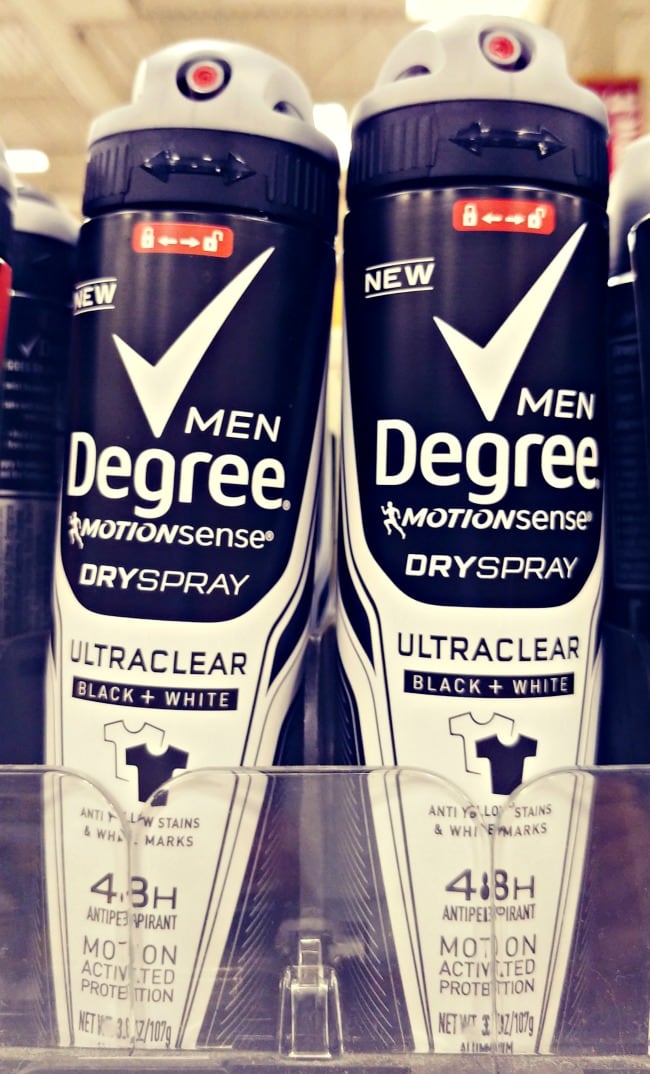 Here is the Degree Black + White Dry Spray we found at our local Fred Meyer.
Right now there is a great deal at Kroger stores (that is QFC and Fred Meyer here in the Northwest) on new Axe, Degree formulas that should last for 48 hours and go on streak free! SAVE $1.50 on any ONE (1) AXE Signature Gold, Degree Men® UltraClear Black + White, Degree Women® UltraClear Black + White, Dove Men+CareInvisible, or Dove Invisible Antiperspirant product at Kroger. when you load this coupon to your Kroger Loyalty Card. Simply log in to your Fred Meyer or QFC account online, and load it to your card. Then when you use the number or scan your card at checkout the $1.50 savings will automatically be applied! This coupon offer is valid today (October 9th) through November 30th.
My husband can make his antiperspirants last for 2-3 months. It is not fair, but he just does not need to use it as often as I do. I go through one a month I would say, so I buy more for me, but I like to save on it for both of us (and this coupon is good for brands we both use). One of the reasons I go through more antiperspirant then my husband is because I need to apply it more then once per day. One thing I really dislike when applying it, is if it leaves streaks, so I prefer antiperspirant that does not yellow my lighter clothing or leave white streaks on my darker clothing. I am excited to not only save with this coupon, but to buy less antiperspirant (could be significantly less often if I go from applying 2 to 3 times a day to once a day or every other day).
Am I the only woman who is stinkier than her husband? Do you have any embarrassing moments that would call for enhanced odor and anti-mark protection? If so, be sure to enter our giveaway for a chance to in sample products.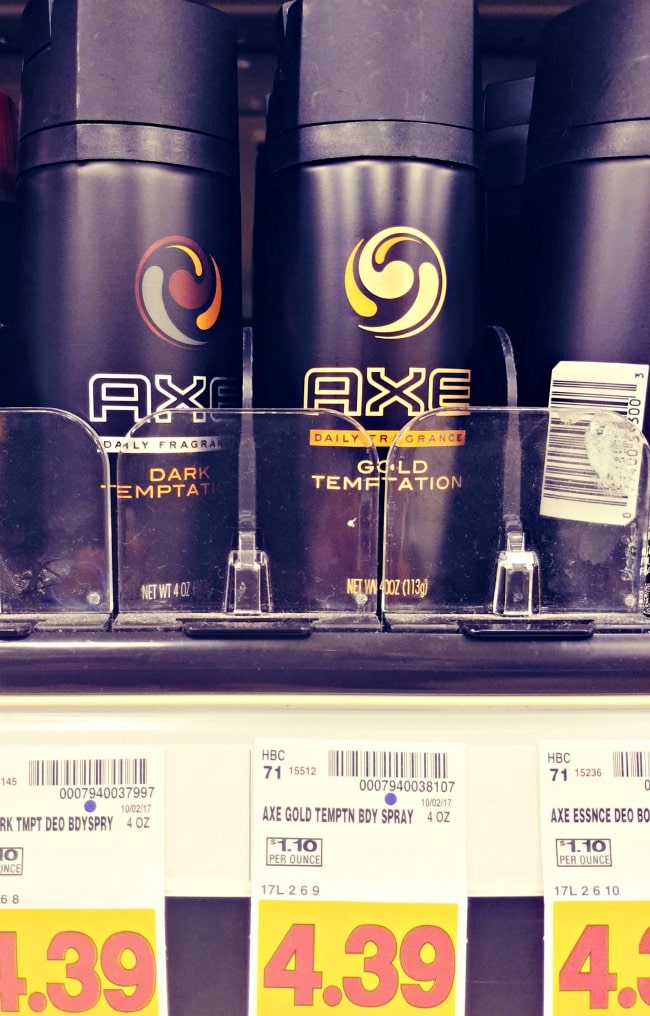 Try the Dry Sprays for as low as $2.89 after coupon!
The products you can use the $1.50 off coupon include:
Axe Gold Dry Spray

Degree Men Ultraclear Black + White Dry Spray Antiperspirant

Degree Women Black + White Dry Spray Antiperspirant
Here is some more information about the new anti-mark protection antiperspirants that provide 48-hour odor and wetness protection, included in Axe and Degree products:
Get your $1.50 off coupon to use at Fred Meyer or QFC here.

AXE

: Axe Anti-Marks Protection Antiperspirants feature premium, best-in-class fragrances that are designed to help guys express their individuality and find their magic

Degree for Men and Degree for Women:

 Enhanced odor control with MOTIONSENSE® Technology designed to respond directly to your body movement, the more you move, the more it works