Best Restaurants in Disney World + Tips For Planning Your Dining
This post may contain affiliate links and I may be compensated for this post. Please read our disclosure policy here.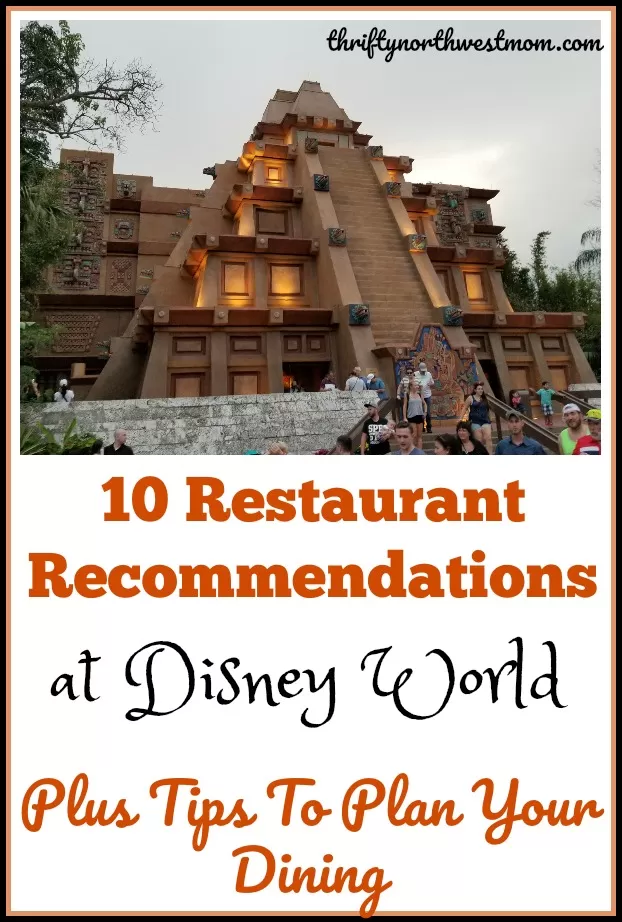 Best Restaurants in Disney World + Tips For Planning Your Dining
Are you looking for the best restaurants in Disney World? While this is a bit subjective, based on personal tastes and preferences, we have compiled a list of great restaurants in Disney World, as well as tips to plan your dining experiences. Because you really do need to make Disney World dining reservations as far in advance as you can, this may be particularly useful if you have never visited the parks before. In my college years, I worked at Walt Disney World in food services (as a college intern) and fell in love with many of the dining experiences back then. Since then I have taken my own kids on multiple Disney trips, and these are some of the things we have learned over the years (including on a very recent trip).
I will share some of the tips I picked up, that helped us feed our family easily. If you plan to eat in the parks, it can really add up quickly. Planning ahead can save you big. Not only will a little planning go a long way in keeping you on budget, but if you are paying for Disney meals, you want to get ones you will enjoy. One thing I heard folks share with us in the planning process, was that they wish they had planned their dining experiences better, to make the most out of enjoying some of the famed Disney spots. If you are forking out that kind of money, you want to make sure you will love it! So we share many of the tips that others shared with us (and that we tried and loved ourselves here), so you can make the most out of your dining experience, by doing a little planning.
If you are looking for tips on how to save the most on dining, check out our article here on Saving Money on Food at Walt Disney World.
In general, we felt like the Dining Reservations were very useful in Magic Kingdom and Hollywood Studios, and we preferred to go without them at Epcot and Animal Kingdom. The reason is that we preferred to eat our way around Epcot in the World Showcase (snacking from country to country at the counter service options). I would make reservations for the Garden Grille next time, though. For Animal Kingdom, there are not many sit down restaurants in that park, and one is pretty pricey, so we found that to be a good park to save some on the counter service options. We share our favorite restaurants in each park below.
There are also many great dining options in many of the Disney Resort areas too, as well as Disney Springs. You can use the Disney transportation options to get to the many resort locations, which is another perk!
Disney World Dining Reservations = Advance Dining Reservations (ADRs)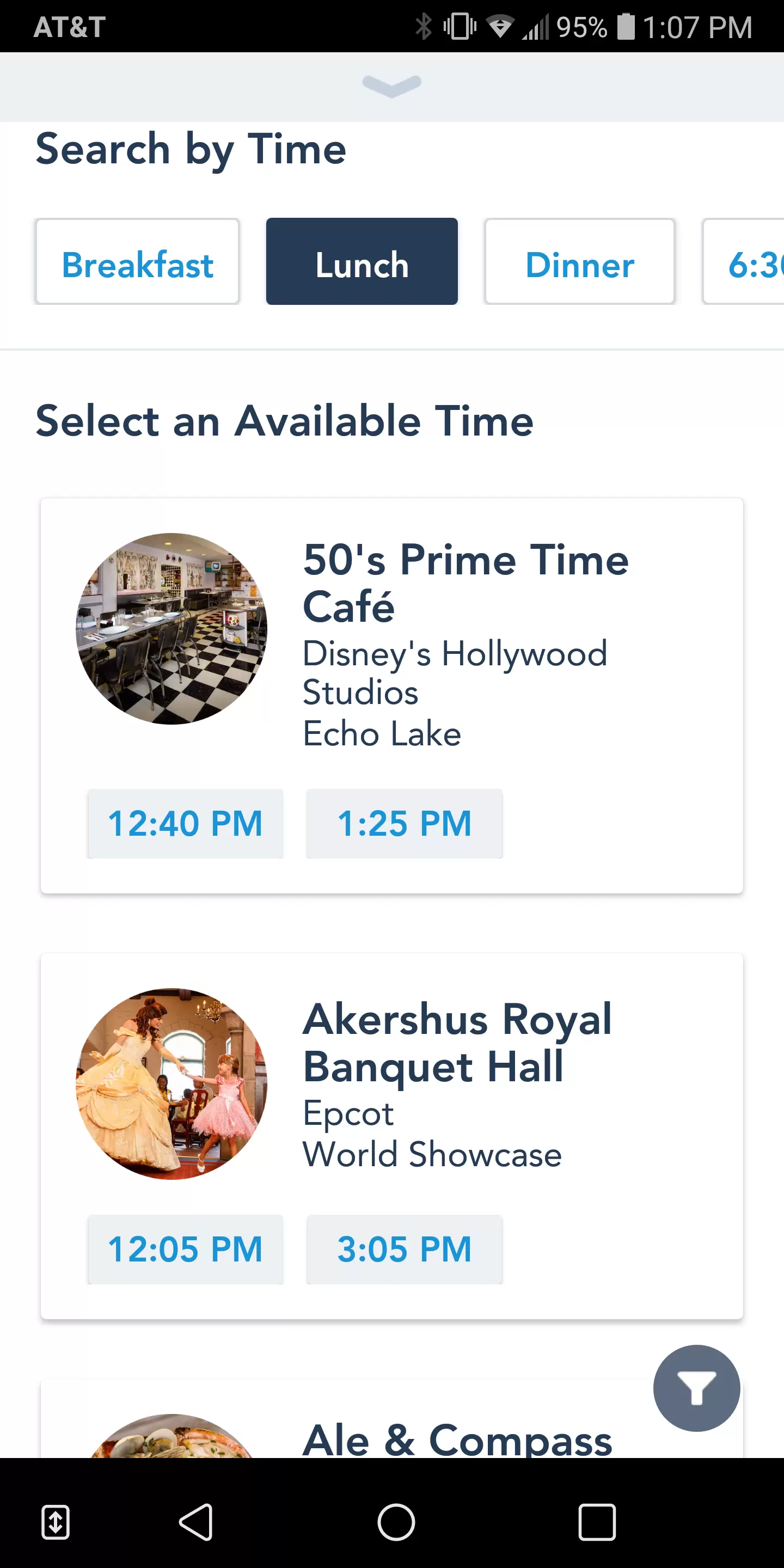 ADR's is a term you will hear repeat Disney World vacationers throw around. It stands for Advanced Dining Reservations, and means just that – making reservations ahead of time. Disney World Dining Reservations are important, if you want to get into many of these spots, so we highly recommend resisting the urge to wing it when you get there. You can do this through calling ahead, or using concierges onsite, or using their app. We found using the Walt Disney World app to be the easiest and most convenient way to do this. It is called Disney My Experience, and we found it super helpful to book spots we wanted to eat. You simply put the date and time you want to book, and number in your party, and it will give you a list of locations, restaurants and times available for a reservation.
It will require you to put down a credit card when you make a booking. You are only charged this if you do not cancel your reservation 24 hours ahead, and then do not show up.
If there is a restaurant you really want to eat at, you should book an ADR for that as soon as you possibly can. If you are more spontaneous, and do not want to be held to a tight schedule, you can use the app to find what is available the day of your visit, and book the reservation on the fly – but if you are traveling during busier times your selection will be very limited. The most popular restaurants can book up months in advance during those times. I recommend connecting your credit card to your Disney account if you want to do it this way, as it will be easier to make quick reservations when they become available.
Here is what we found with the ADRs during our trip: 
They will save you long wait times and can even provide you better table options. For example, when we visited the Sci Fi cafe they told us we could pick from either style of table since we had a reservation, and we would get the first one of that style to become available. It looked like the folks that did not have reservations where waiting for quite a while for their tables, as they were serving them popcorn while they waited.
If there is not a wait for a restaurant you have reserved, you can easily change the time. This helped our family, as we got hungry about an hour and a half prior to our reservation. I noticed there was no line when we walked by, and they happily changed our reservation to that time and got us right in. I did notice a very long line waiting for a table when we left though, so this may not work at all times. It is nice to check in though, if you have a reservation for later then you would like.
Book ADRs as far in advance as you can, for best options. This is particularly true for busy times.
Check back regularly for the restaurants you want to eat at if reservations are not available at first. They open up often, and you can get what you are looking for sometimes. For example, we booked later then most, and the Sci Fi cafe only had a 9pm seating. We wanted to eat there so I initially booked that, however I would check the app daily (only takes a few seconds to look). About a week before our travel date I saw a 6pm time become available so I reserved that, and canceled my 9pm slot.
Check the menus ahead to make sure your family will eat there. The ambiance can make you want to book a spot, but you get there and realize there is not much on the menu your kids will eat – and it won't likely be a cheap meal – so its best to know ahead of time if your family will actually enjoy the food too, and not just the ambiance.
Our two favorite parks for restaurant reservations were Hollywood Studios, and the Magic Kingdom. We balanced our budget by using reservations in these two parks and then eating at counter service options in other parks.
If you get a reservation for a restaurant that is not your favorite time slot, and later find a better time slot available – use the edit your reservation opp, vs a creating a new reservation. This way there is no penalty for the change if you are in that 24 hour window.
Eat At the Walk Up Counters (and use the app to order from). This will save you time and money!
The Disney parks have many options where you walk up to a counter to order and then find seating yourself. There is generally lots of seating around these areas and these options are more affordable than the sit down restaurants. In our experience, most meals were $14 and under (versus $15 and up in the restaurants).
We often ordered two meals at these spots and shared them (2 adults and 2 kids), then would get a dole whip or something along those lines for desserts.
When you use the app, many counter service locations offer the option to order off the app and pick up at a special window for the pre-orders. It will alert you when your order is ready and you can go right to the window and grab your food. This wait was much quicker then folks ordering in the long lines in our experience.
Plus, you can check the menus on the app ahead of time, to plan where you want to eat at and make your budget stretch the furthest (it always seems to cost us more when we order on the fly for my family).
Disney World Restaurants that we love:
Here are a few restaurants that were recommended to us and we recommend the ones we loved to others. If you have a favorite dining spot, please let us know. You can also google terms like "Sit Down Dining at Disney World" to get others' recommendations. We are typically more casual diners, so we did not do any of the really fancy restaurants.
If you are interested in finding great dining options at Disney Springs, check out our article here with our favorite picks on best places to eat at Disney Springs too!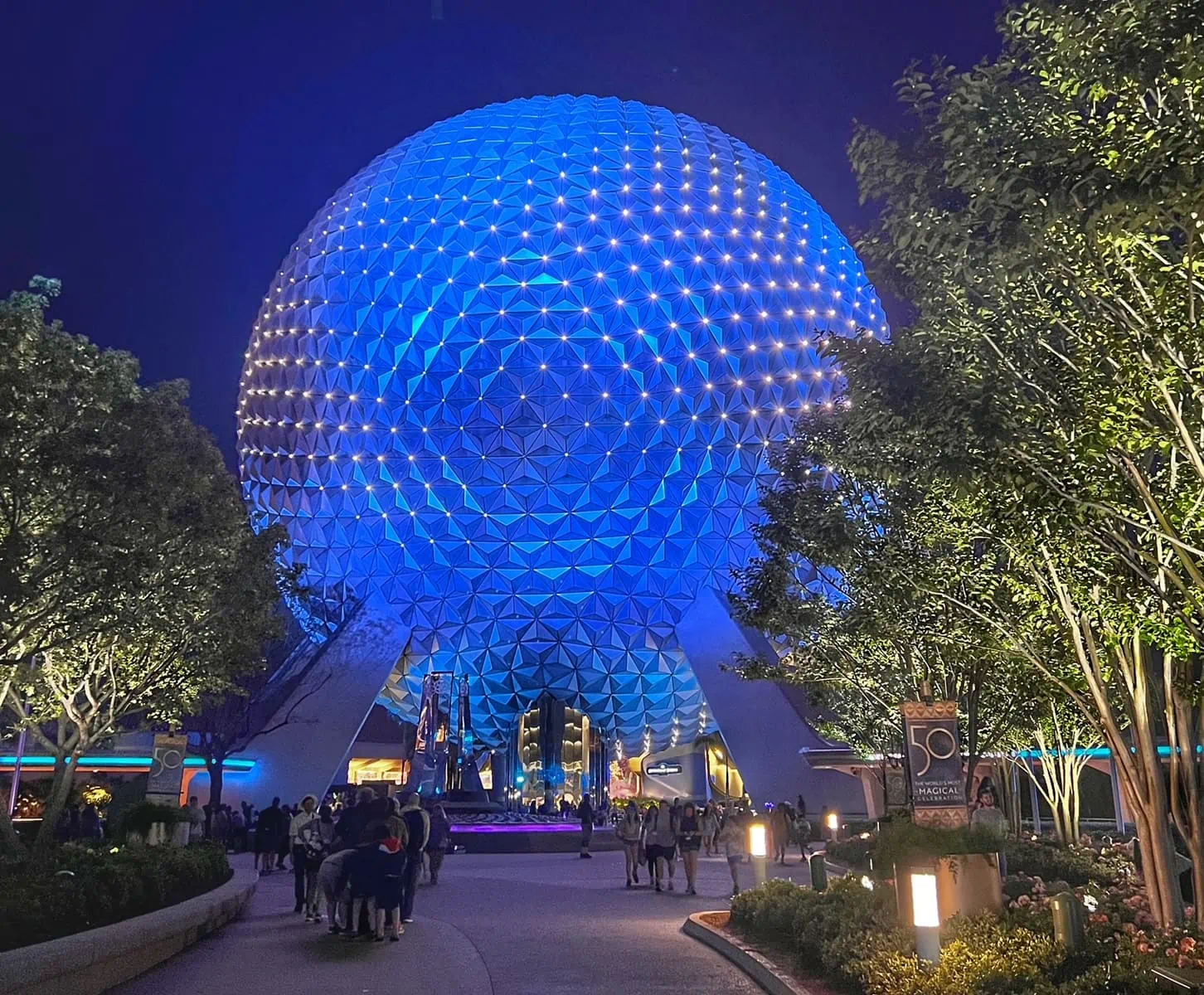 Our Favorite Picks for Epcot Dining ::
Epcot is easily one of our favorite places to eat. We love to "Eat Our Way Around The World" in the World Showcase area of the park first and foremost, but there are also some fun restaurants here.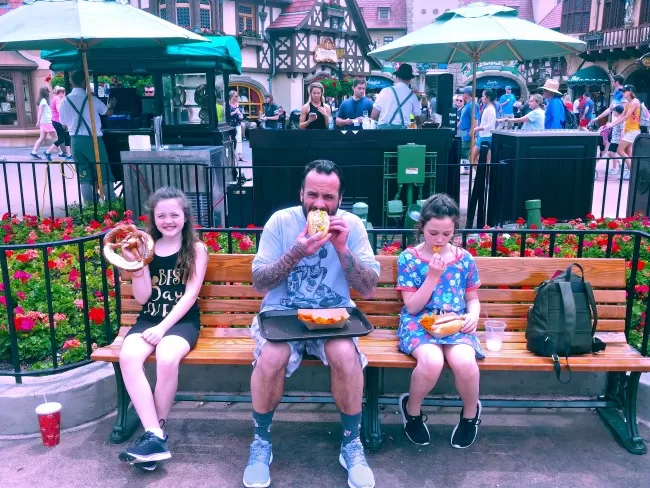 If you are able to plan your trip around their flower and garden show, then you will find lots of pop up booths with delicious bites and sample size drinks for around $5. It is so much fun to taste your way around the park at those prices especially! Even when it is not festival time, Epcot is full of food carts in each World Showcase Pavilion, as well as the rest of the park, where you can get a bite of the flavors of each country.
Outside of those options, here are some specific restaurants that are fun for Epcot dining too.
One very popular restaurant in the Mexico World Showcase is the San Angel Inn Restaurante. You will likely need reservations to get in here, but the ambiance is very nice. This spot is set up to make you feel like you are eating dinner along the river in the evening, under the Mayan Ruins. This is another one of the restaurants where you are paying for the experience and reviews on the food itself are pretty mixed, but folks seem to love the ambiance in general.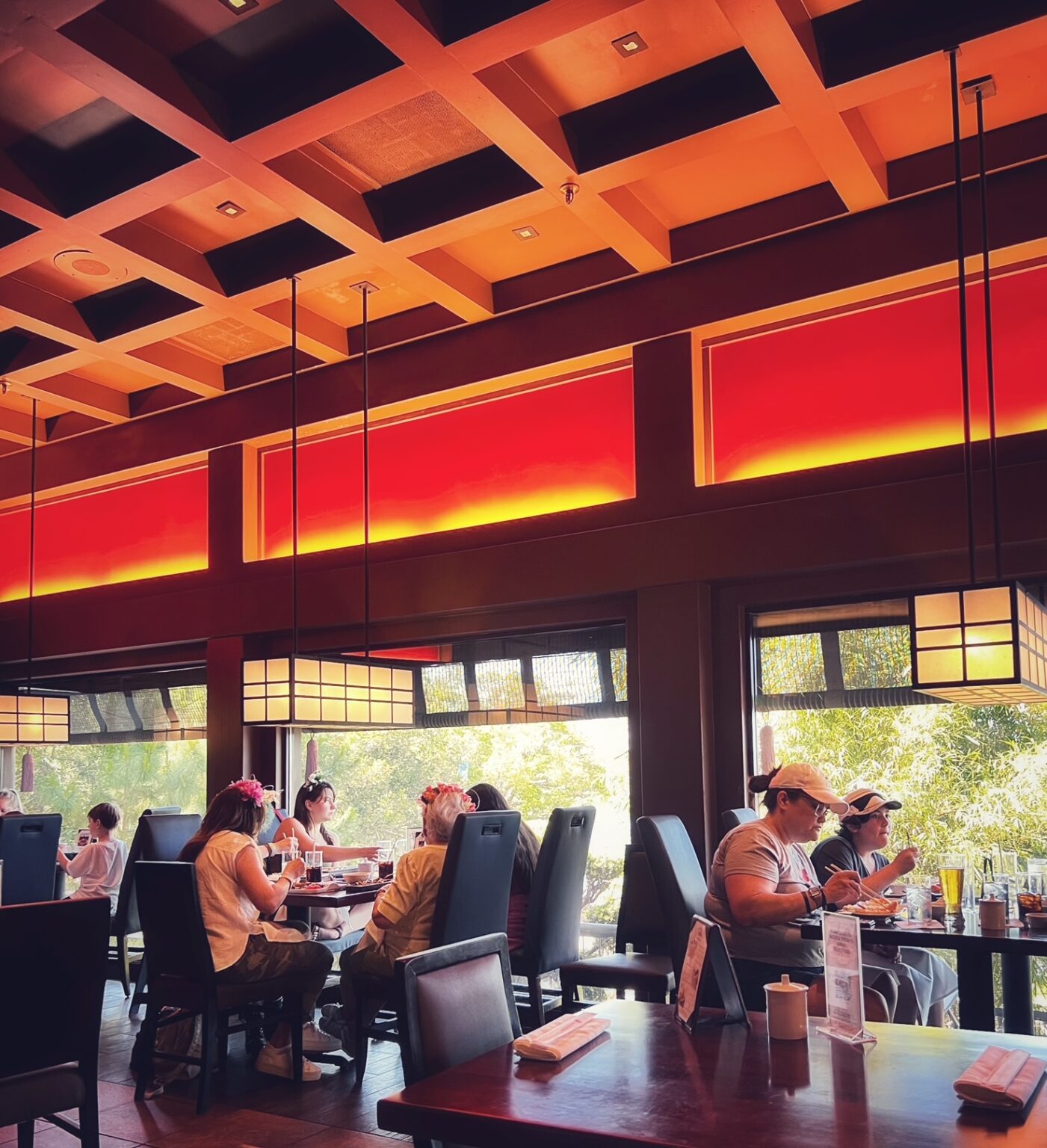 Tokyo Dining Epcot
We grabbed a reservation for Tokyo Dining Epcot, as it came up as highly reviewed in our research. You will find this spot in the Japanese Pavilion, and it offers a view of Epcot's World Showcase Lagoon if you get one of the window seats. If you like sushi, this is your spot. If you are able to snag a reservation during the Fireworks show by the window you will be in for a real treat too (watch the beautiful fireworks show that happens over the lagoon while you dine).
Right Next Door to Tokyo Dining is Teppon Edos, which is a hibachi style restaurant where you sit at the grill, and they cook the food in front of you, if you want more of an experience meal.
A Few More Highlights for Table Service Restaurants at Epcot Include: 
Space 220 – this is Epcots newest restaurant adventure, and it looks pretty cool. We did not eat here, as the food is super expensive (even by Disney standards) but if you looking for an immersive dining experience, this is the one. The menu is a prix fixe meal for adults, with a separate children's menu, and you are set in an outer space kind of ambiance (it all starts with the elevator ride up)!
Rose and Crown in the UK Pavilion is a popular spot to stop, and is one of the locations you are more likely to get last minute reservations at. It also offers good viewing for the evening fireworks if you can get in at that time.
Garden Grille – This is a character dining option, but the food is good. This is a rotating restaurant that moves around the Living with the Land exhibit, and they use the food they grow in this exhibit (making it a kind of food to table spot). They Chip and Dale character dining here, and you can enjoy the rotating restaurant.
Chefs De France – if you like French food, find this one in the France Showcase. This is also one that it can be harder to get reservations for, so book them early, but you likely will not be disappointed with the food here. I recommend booking a reservation here, just to stop and enjoy their cheese board, which is very affordable by Disney standards and a wonderful way to build in a rest mid day.
Our Favorite Hollywood Studios Restaurants ::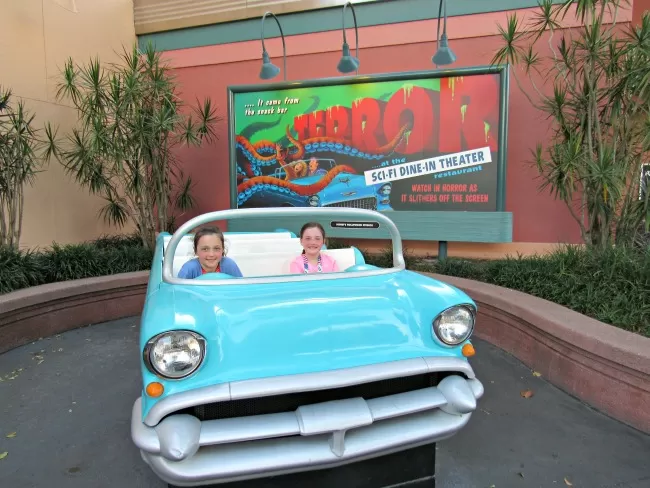 Outside of the Sci Fi Dine In Theater – our favorite dining experience!
Hollywood Studios Restaurants (this is where we had some more of our favorite dining experiences) –
The Hollywood Studio Restaurants offer some great options for sit down dining. A few of them are fun and immersive experiences. This park has recently added a ton of rides, so it can get busy – and that means you will want to make these reservations early!
Sci Fi Diner – This one was our very favorite and you will definitely need early reservations to get into this one – it is very popular. Mainly we loved it for the ambiance, but the food was good too. It is a burger and sandwich kind of menu, with great home style milkshakes. Everyone in my family said this was hands down their favorite dining experience. When you get in, they seat you in a car in a room that is set up to look like a drive in theater. The cars face a movie screen, that plays clips the whole time. We let the kids sit in the front seat, and we took the back, and it *almost* felt like a date night out! I did think the burgers were better then others we had earlier.
Everyone loved their meal, but mostly we really enjoyed relaxing in a fun environment for a break, as we took time to eat. It can get a bit chilly in there if you are coming in from a hot day, as it is air conditioned, but that was our only complaint at all.
Prime Time Cafe – To be honest, the menu was not our kids favorite here (my husband loved it), but the kids still said it was one of their favorite dining experiences – and some folks will love the menu. It has a good down-home cooking menu (like fried chicken and pot roast), so if you like the heavier food options you will likely enjoy this menu. The milkshakes are terrific. They recommend the PB&J and my husband got that and loved it (it tasted like a peanut butter cup milkshake to me – it was good!).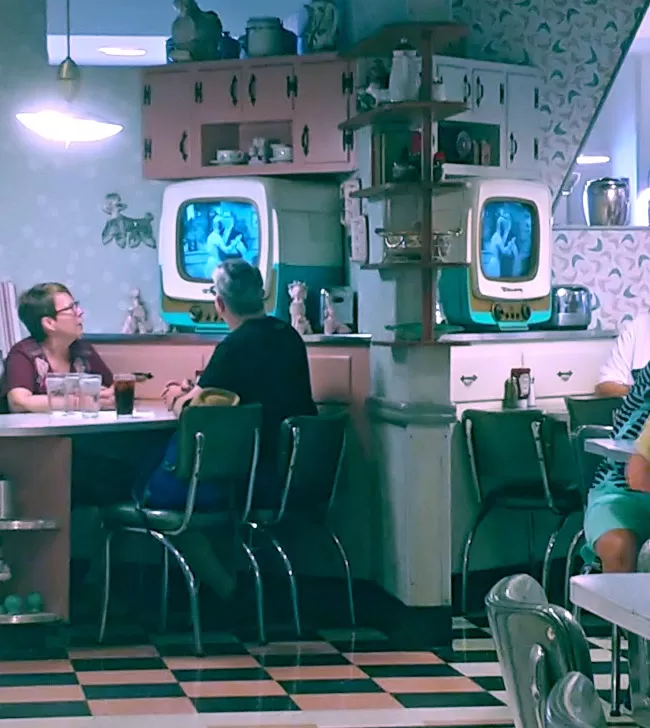 The ambiance in this restaurant is super fun! It is set up like a home from the 50's era. TVs and curtains theme the dining space really well and the wait staff have a sarcastic but friendly approach. They are obviously in character, and were very fun to interact with. Did I say my kids loved this spot? This is one that would be good to share a meal, so you can experience the ambiance but save some money. We also opted to do lunch here, as dinner menus can be even more expensive.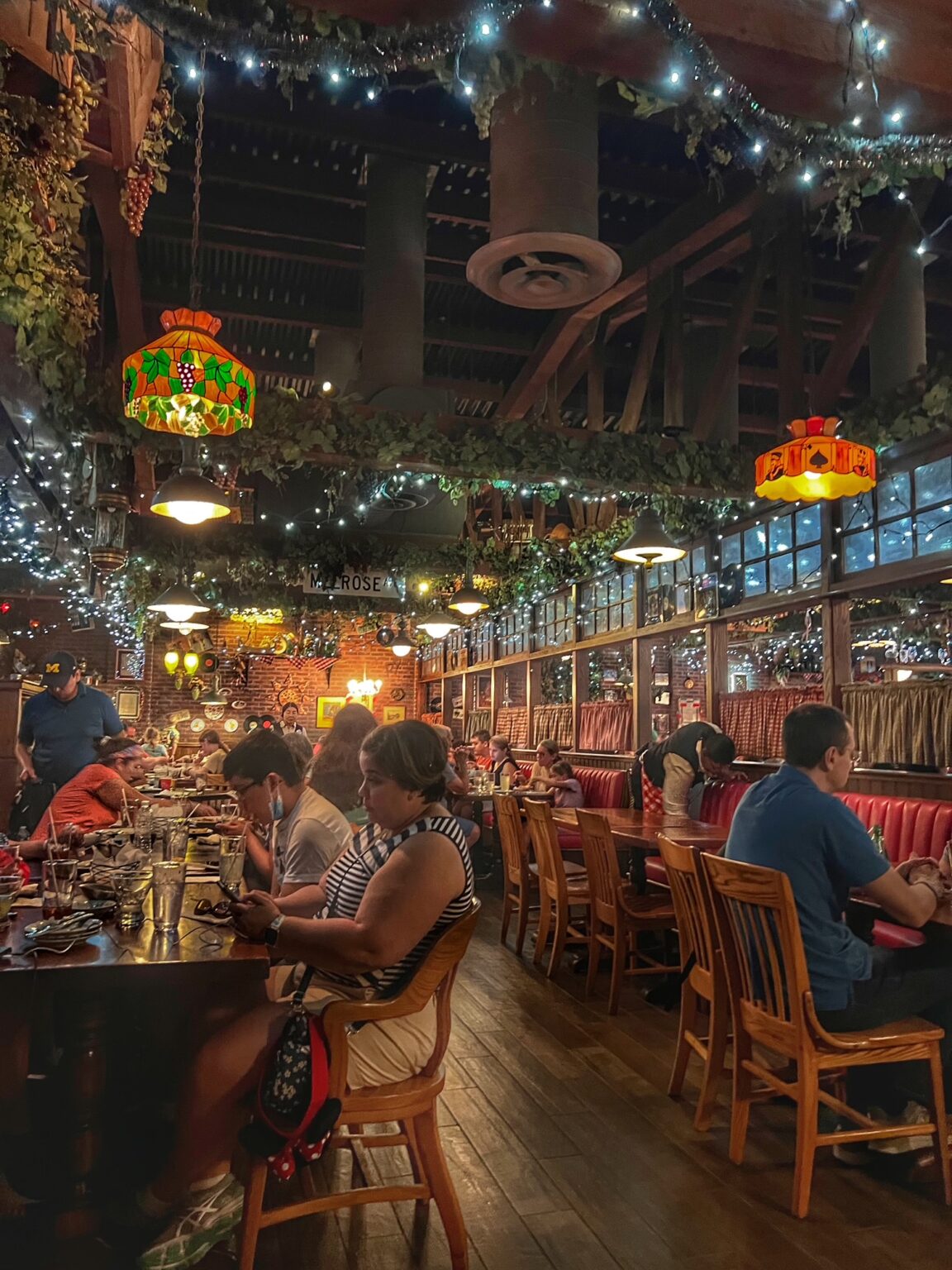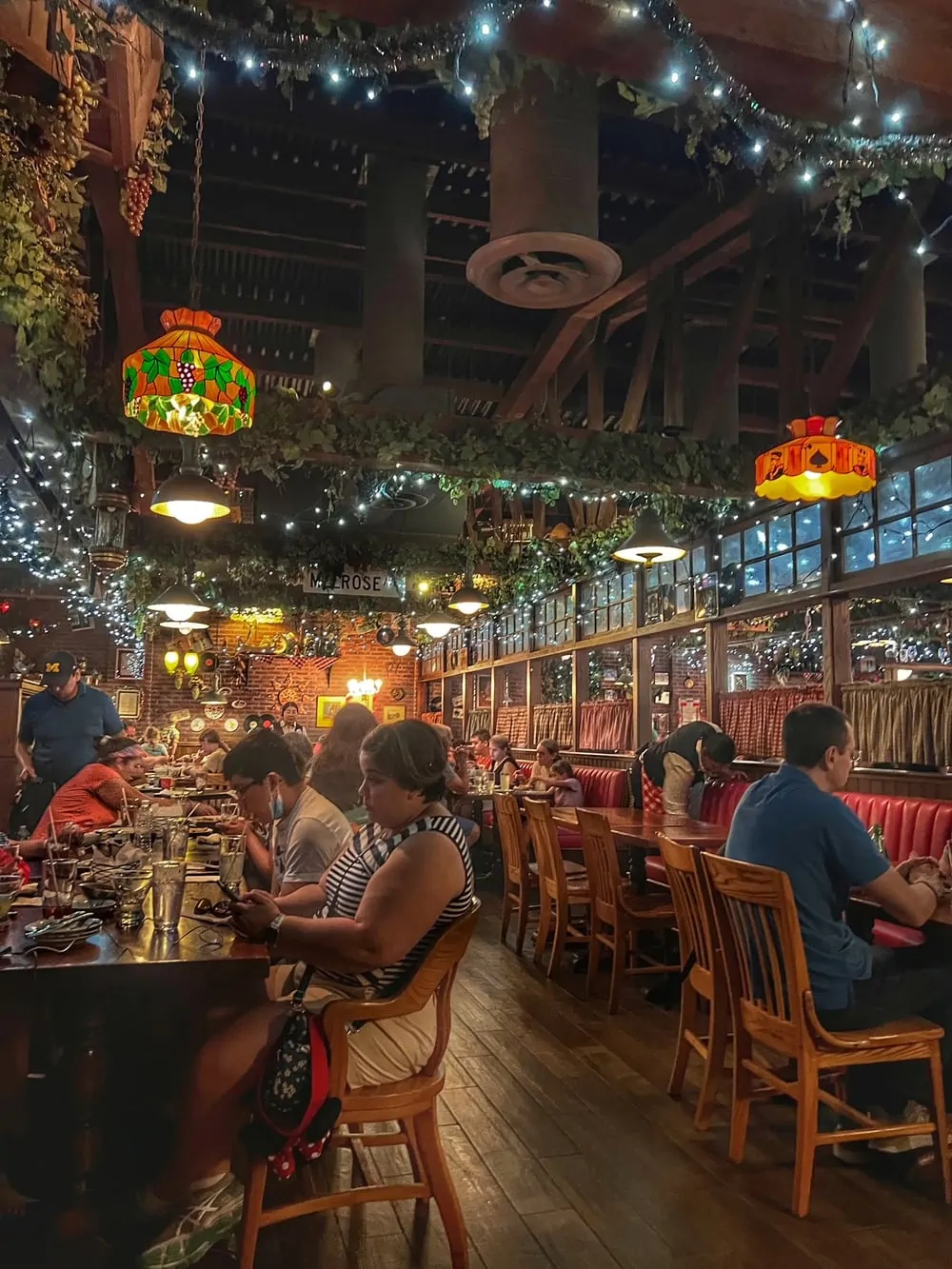 Mama Melrose Restaurante Italiano
I loved the ambiance of this restaurant, but the food was just so so for me. I may have just ordered wrong, but I just did not find anything too special tasting – however we still loved getting out of the warm sun into this beautiful restaurant and I found that it was one that was easier to get reservations for in this park, so it is worth mentioning. It is a popular one at this park, and my kids loved it, so it made the list. I would definitely go back for a drink and a salad or small bite. In all fairness it gets really good reviews on Google, so definitely one you might want to try out for yourself. Regardless, I do not think you will be disappointed, as you walk down a beautifully themed alleyway to this spot, and the restaurant itself was very fun.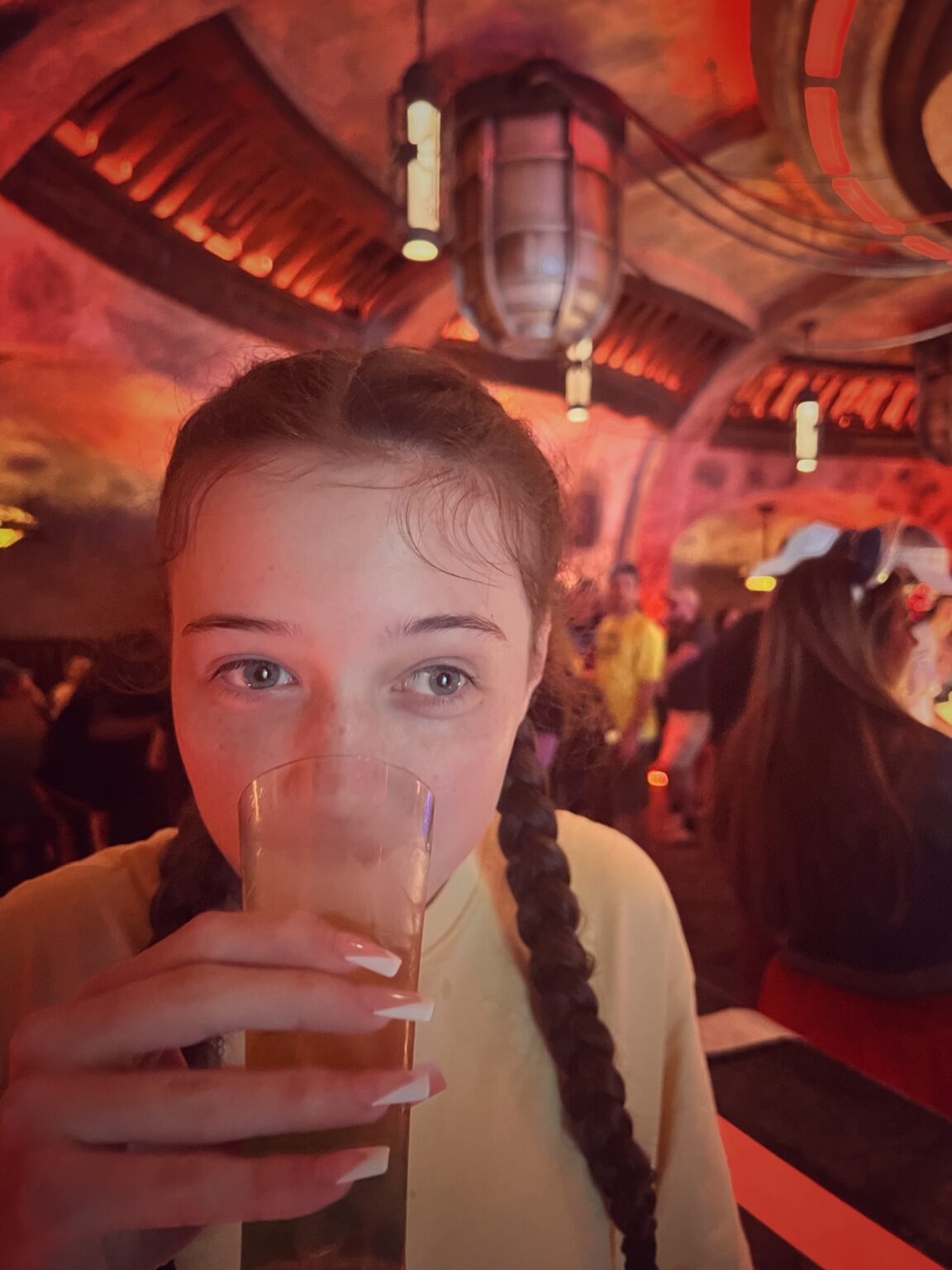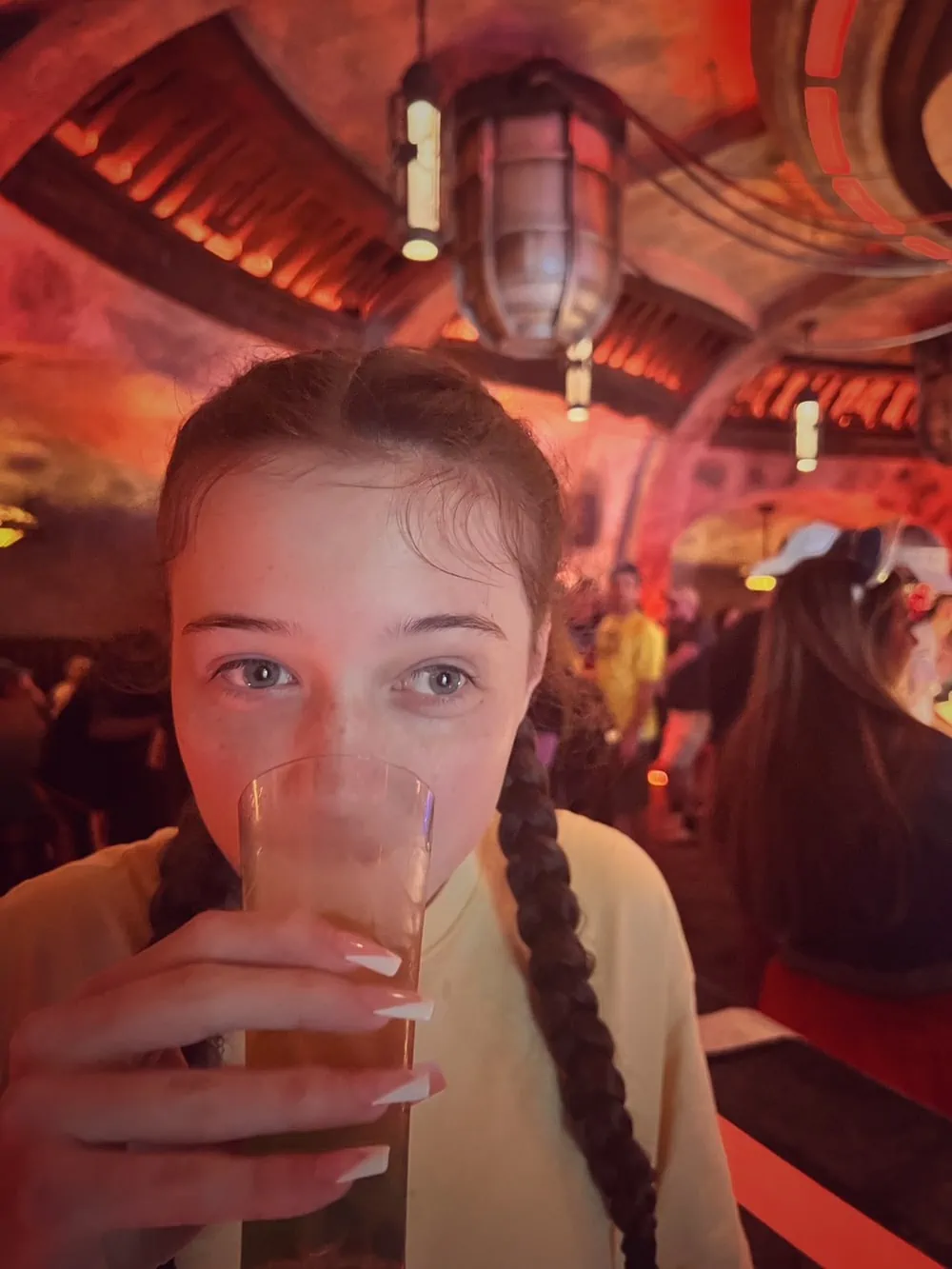 Ogas Cantina
Ok, my kids love this spot – but there are a few things you should know about it before going. Reservations are hard to get (we have yet to snag table reservations, so can only review from the perspective of same day reservations. That means we always get standing room service at the bar, or a bar top table shared with other guests. Even if you do get table reservations to sit down, you will likely share that table with other people. And the drinks here are very expensive (there are appetizers to order too if you want food). So if you are ok with all of those things, this is a wonderfully themed cantina and makes for lots of fun to stop in for a specialty drink (they do them with and without alcohol for all ages). It always costs me a pretty penny, but it is the one spot my kids beg to go to each time (and we have met lots of other travelers on our stops through, making it extra fun)!
More Hollywood Studio Restaurants Worth Considering ::
The Hollywood Brown Derby has been around since I worked at the parks, and is their iconic fine dining restaurant. We also found it was one of the easiest to get dining reservations for, so if you are looking for table service and booking late, this is a great one to add to your list. The food is slightly more expensive then other spots, but the food a bit better too. If you want to be sure to get a great meal (they are famous for their cobb salad) reserve a spot here for sure.
Animal Kingdom Restaurants –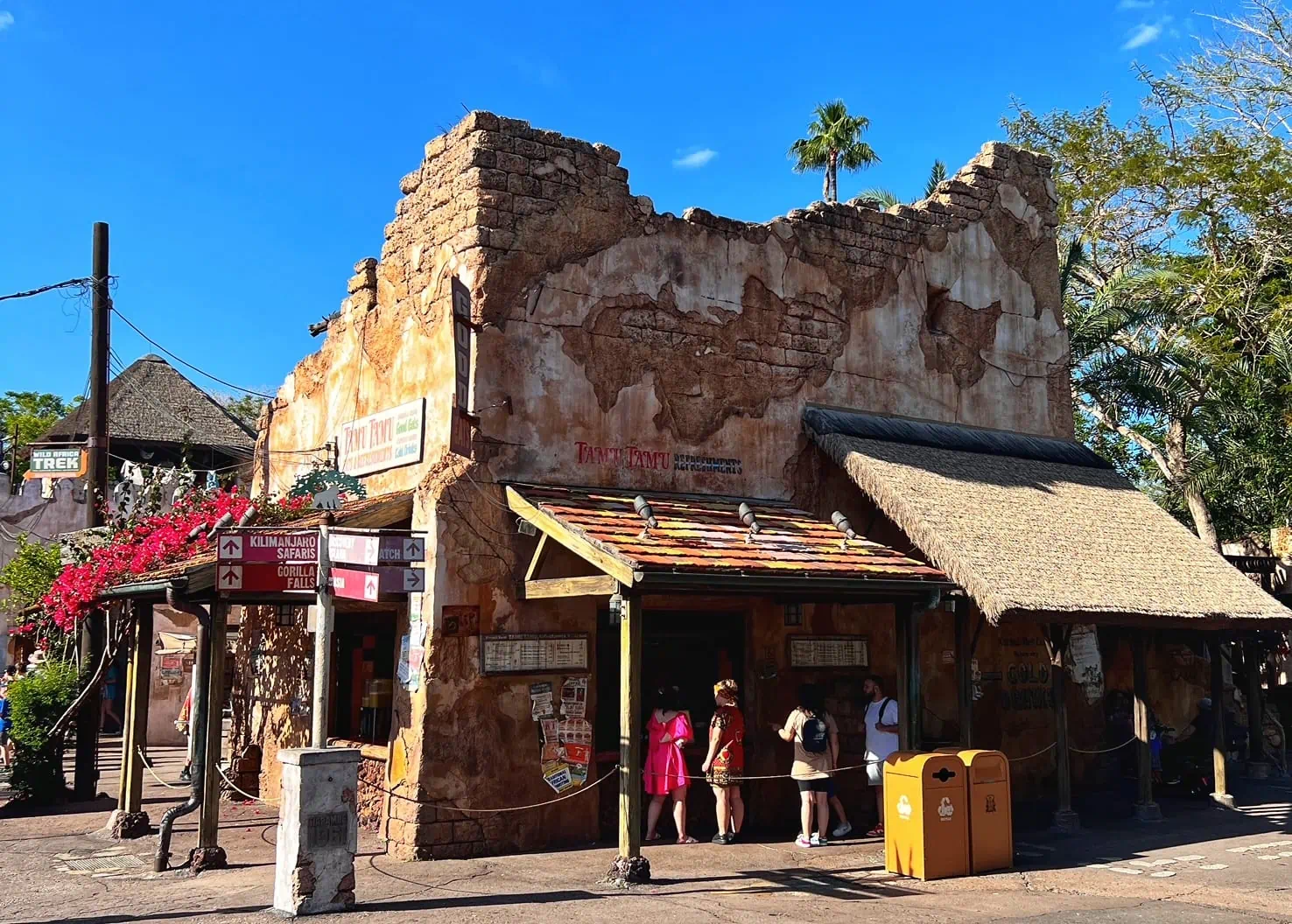 The Animal Kingdom seems to offer the least amount of options for sit down restaurants, so it is a good day to try to save some on your food budget. Personally we find it to be the hardest park to get a good sit down meal in.
There are really two main options for this – Tiffins and Yik Yak (well you will find the Rainforest Cafe too, but we are not big fans of their food). In our experience Tiffins was easy to get a reservation for, and Yik Yak fills up early.
This was our cheese board at Tiffins, and it was under $20. Was fun to stop in for cold drinks and some small bites as a mid day break to get out of the son.
Nomad Lounge – This spot is the outdoor area to Tiffins, and has great river views if you ask to be seated outside and some very comfortable looking couch areas to lounge in. If you can get a reservation here, it is a spot we love to stop for a quick rest and small nibbles. It is not a full menu, but more like a bar menu, so it's best if you want a bite but are not starving. I liked it as a spot to relax for a bit, without spending a fortune. The food you can order includes a handful of small plates (like chicken satay or pork ribs) for around $10 to $15 a plate and then share. It is probably more like a snack for most people, but a great way to sit down for a bit with some good food.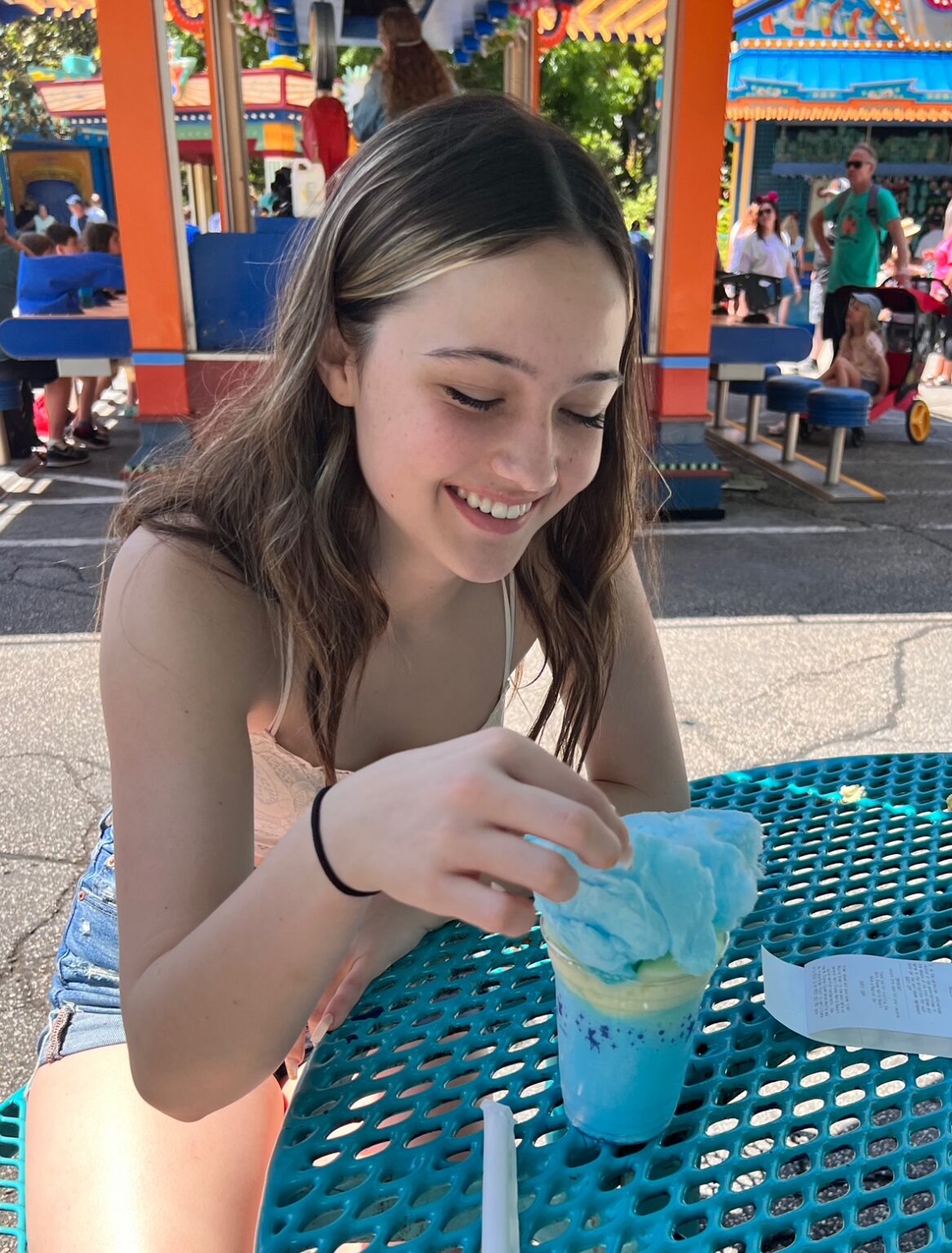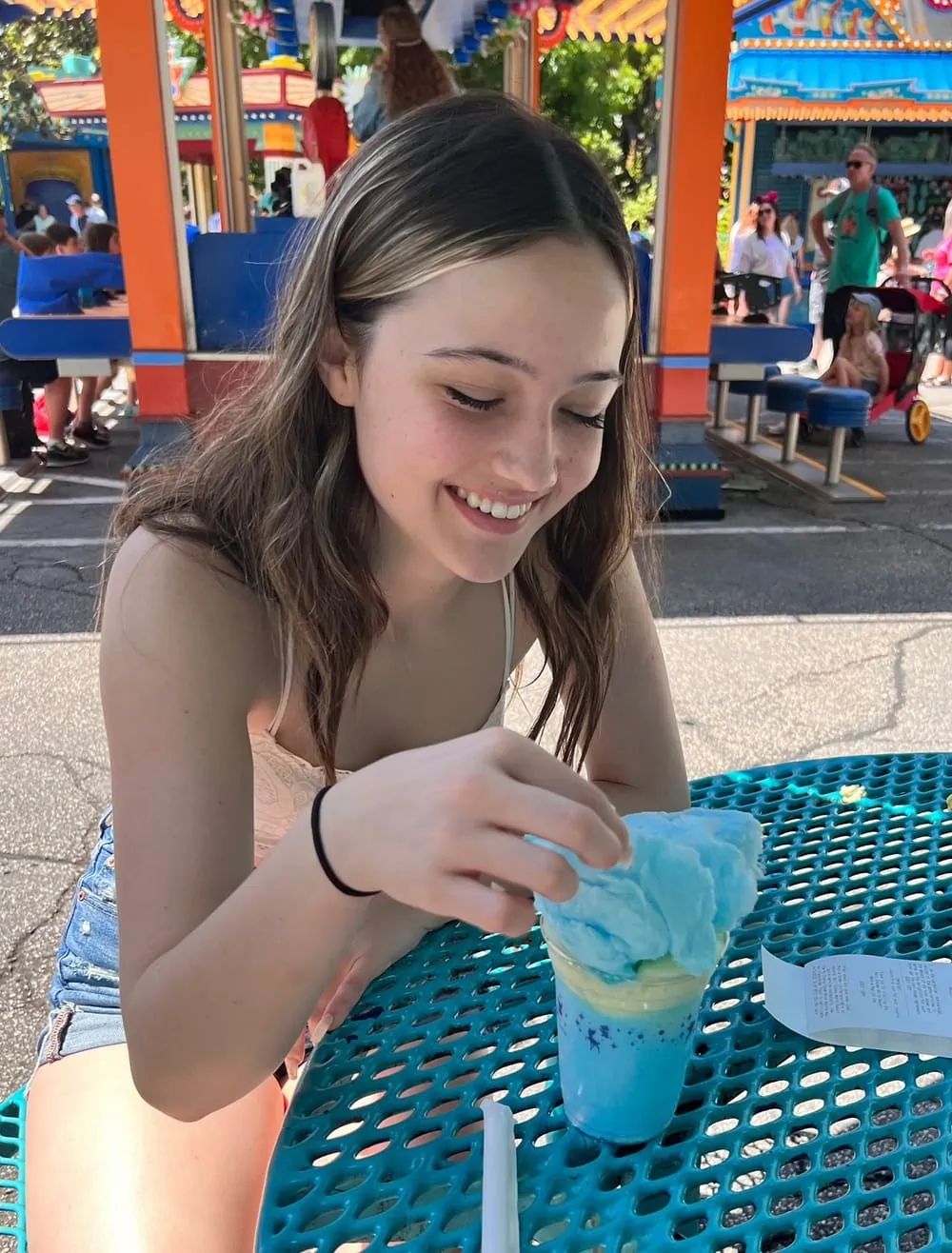 There are many counter service options, but they are not always open (will depend on the season).  The did make fresh roasted corn in the main area of Africa, which we really enjoyed. They also had a fruit stand (in the same area) so it can be a fun park to snack your way through.
My kids found lots of fun drinks and snacks though, like cotton candy topped slushies and limeades with gummy bears in it!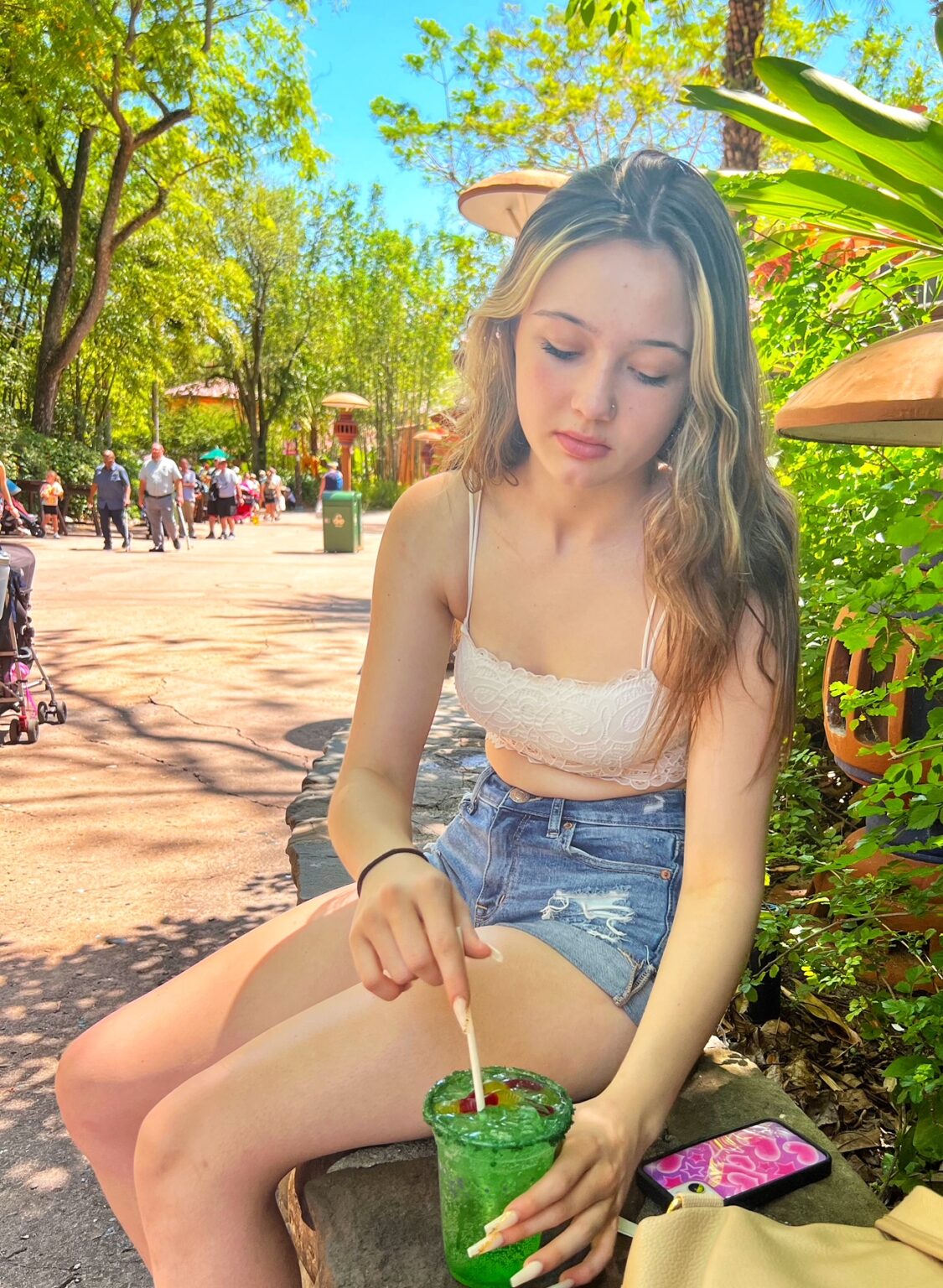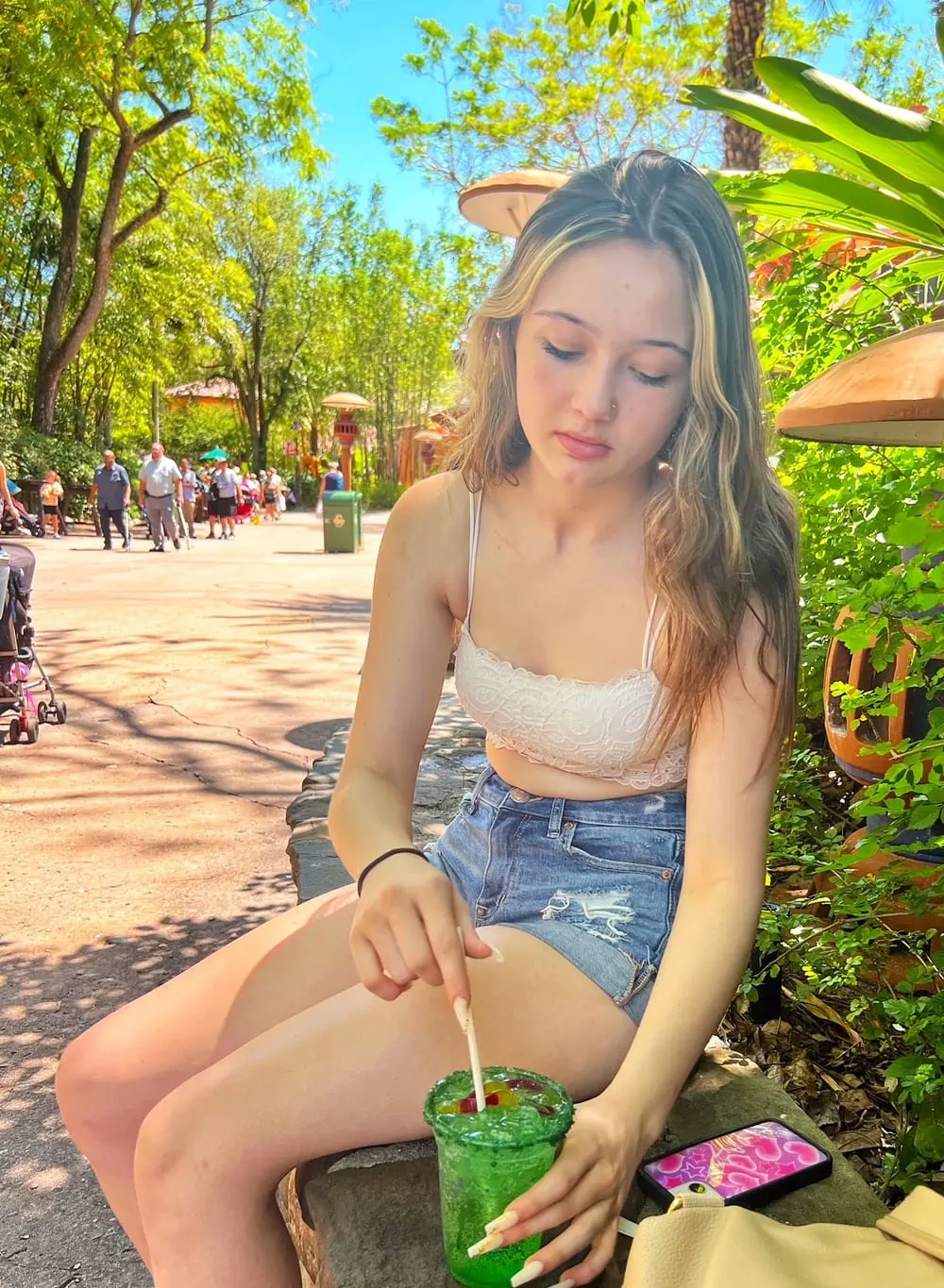 If you're looking for a spot to get away from some of the crowds, we found the Dinosaur area to be less crowded then the rest. They have a Restaurantouras that is a counter service, but was much less crowded vs some of the other areas in the park.
Best Restaurants in Magic Kingdom –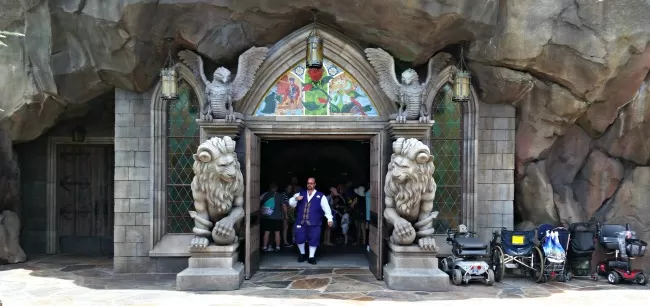 Be Our Guest – this restaurant came highly recommended to us, but sadly we were not able to get reservations. It books up well in advance of travel dates. It is also a more expensive restaurant, entrees will run you around $35 to $59.99 (so I did not try too hard to get reservations there), but if you are looking for something special in the Magic Kingdom, many folks recommended this one to us. I included it here, since so many people recommended it, it really seems like many people's first choice for a special meal at Disney.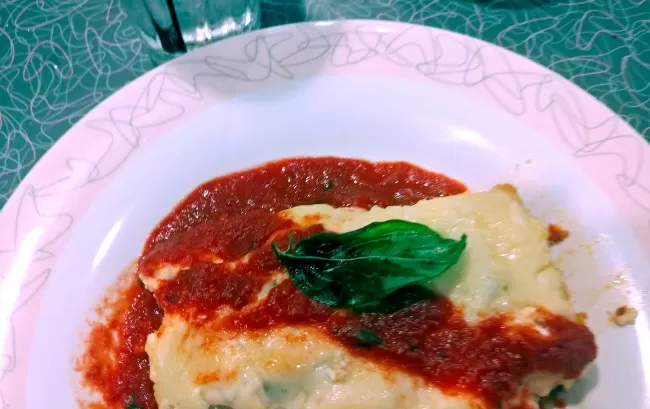 Tony's Town Square Restaurant – Italian style eatery themed after Lady and Tramp. This is a nice spot to stop before heading out of the park. It is at the beginning of Main Street, so close to the exit for the parks. Everything on Main Street seems to get crowded, so you will want reservations. They offer various Italian foods, including pizzas you can share to save on your bill.
Jungle Navigation Co. LTD Skipper Canteen (Adventureland) – with the renewed interest in the Jungle Cruise as a result of the movie, this spot has been revived and is a fun spot to dine in, with the wait staff being witty just like in the movie. The menu is slightly different than you might expect, but that seems to be coming more common in the Disney Parks.
The Diamond Horseshoe in Frontierland – if you are looking to feed a hungry crew consider booking their dinner for an all-you-can-eat feast including brisket, smoked sausage, grilled chicken, cornbread, and more. I would not say they have my favorite food, but if all you can eat is appealing to you, and smaller crowds and lines, this is a good option.
The Crystal Palace is another popular option for Character Dining (Winnie The Pooh and Friends)!
Beyond The Parks: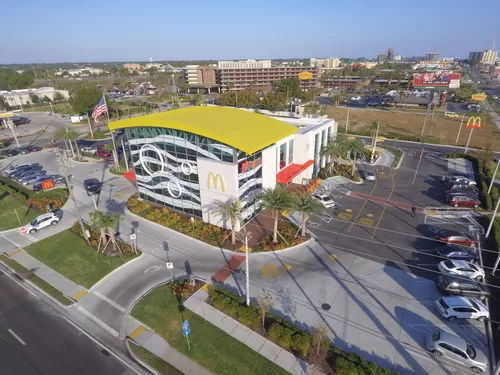 The Biggest McDonalds in the World in Orlando – now before you say no to this one, you should know that this McDonalds serves wood fired pizzas, pastas, and has a fully stocked sundae bar in addition to their normal menu items. My kids found this on You Tube last year and had to visit. It was about a 15 minute drive from where we were staying near Disney (it is near the Universal Studios area), and it was a fun bucket list adventure for them. It is a two story McDonalds, where you order at electronic kiosks, and the customer service is some of the best we have experienced.
The second story is an arcade and huge climbing/play structure, and my kids had alot of fun here. It was also probably the cheapest meal we had during our stay – that is until I had to hand out arcade money! We all had a great time visiting though.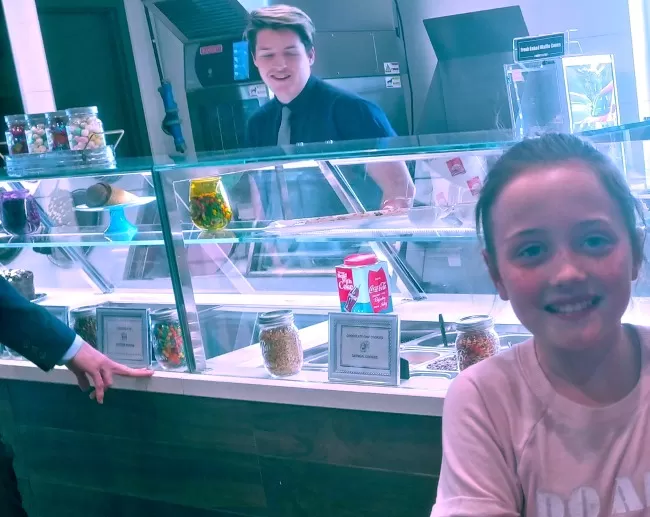 The Dessert Bar at the Worlds Biggest McDonalds!
Recommendations for Places To Eat At Walt Disney Resorts:
I mentioned above that we never made it to any of these restaurants, simply because we ran out of time. Wanted to save you some research time though, and share a few of the spots that were recommended to us, in case you want to venture to some of the resorts for a special meal. Here are a few folks said they liked:
Hoop Dee Doo Review Musical at the Wilderness Campsite – This is a show and meal, so it could be a good one to plan on a day you won't be visiting a park. They feed you family style (sounds like it is BBQ type food), but from what I hear this is a fun one for elementary age and young kids.
Tonga toast from Kona Cafe at the Polynesian
Enjoy a Luau at the Polynesian Resort at the Disneys Spirit of Aloha Dinner Show   – this one is another dinner and entertainment show. It is over $60 per adult, so it is a splurge event, but it sounds fun! The Ohana restaurant in the Polynesian is another one we heard about more than once.
Beaches and Cream – This one is located between the Yacht Club and Beach Club resorts, and is a popular destination for families. They have something called The Kitchen Sink, which looks like a huge dessert that the whole family can enjoy.
A few folks mentioned Boma at the Animal Kingdom Lodge, too, if you want a buffet with both African dishes and American flavors.
Does your family have a favorite spot to eat at Walt Disney World that we missed?
Other Articles you Might Be Interested In: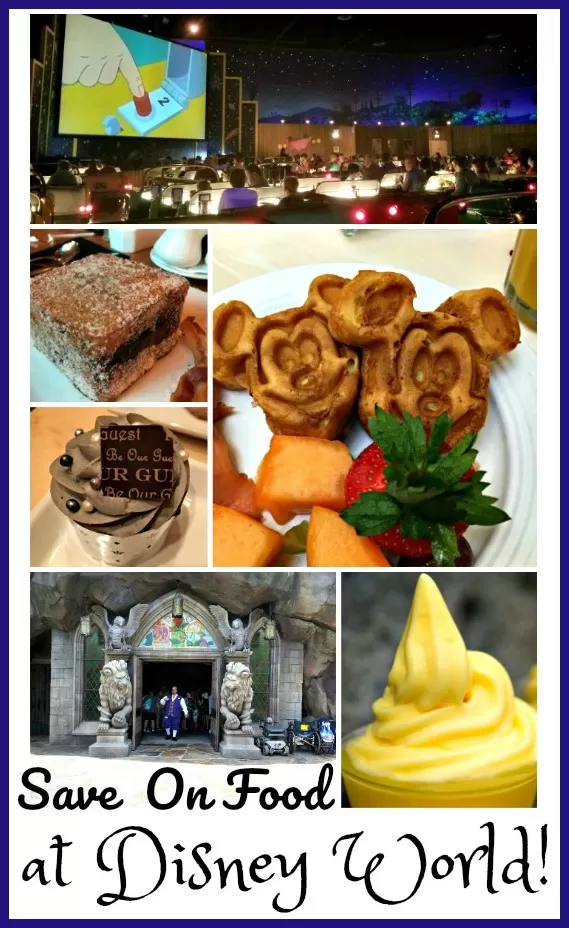 Disney Free Dining Offer & Ways To Save on Food at Disney World
Ways to Save On Park Tickets for Walt Disney World