Disney Store.com is having a Kids Character PJ sale, today only (9/7), where you can get PJs for only $8! I have purchased Disney PJs for my kids for years when they go on sale, and they have held up well for us.
One of my favorite things to do is to get the kids a special pair of Disney PJs if we are planning a Disneyland vacation. I then pack them with my stuff, and lay them out on their beds the first day of vacation. On our first vacation there, I took the kids to buy them in the Disney store when we got there, and spent a lot more money. Then I got smart, and started buying them on sale before we even got there!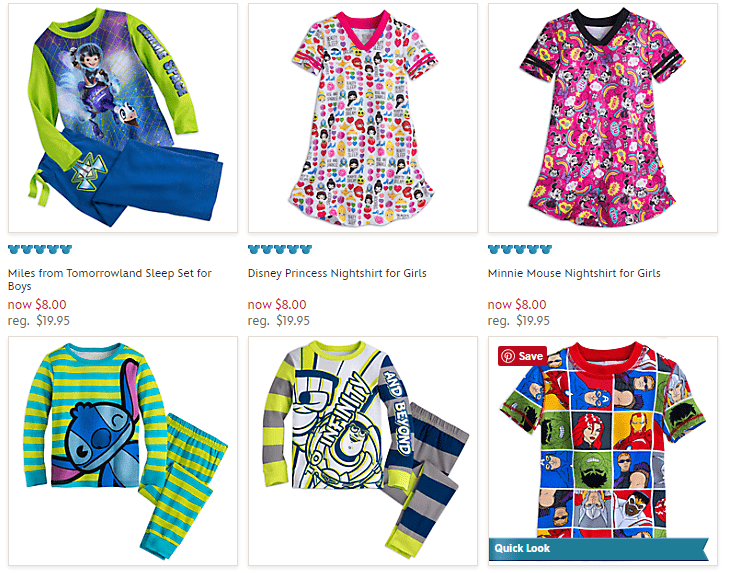 Find all of todays $8 Disney PJs at the Disney Store.com.
You can get free shipping on orders of $75+ with code SHIPMAGIC