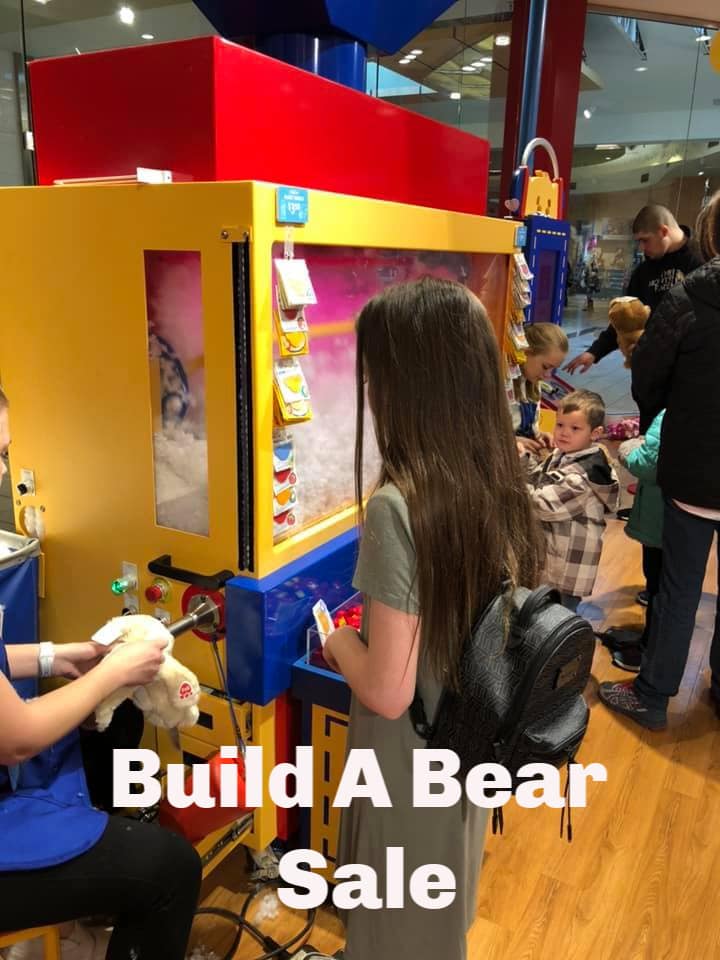 Build A Bear Workshop – 50% off Star Dino Furry Friends
Build A Bear Workshop has a nice promotion available currently if you are a Star Wars fan! They are offering many of the Dinosaur Furry Friends for just $12. We found Dino bears starting at just $12 (reg. $22) during this sale! This sale is good through today only, so be sure to check it out soon if you have a little dinosaur fan.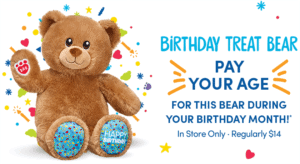 Build a Bear also offers the Build A Bear Pay Your Age promotion, where you can bring your child in during their birthday month and they can get a birthday bear for the cost of their age (so $1 for your One year old, etc).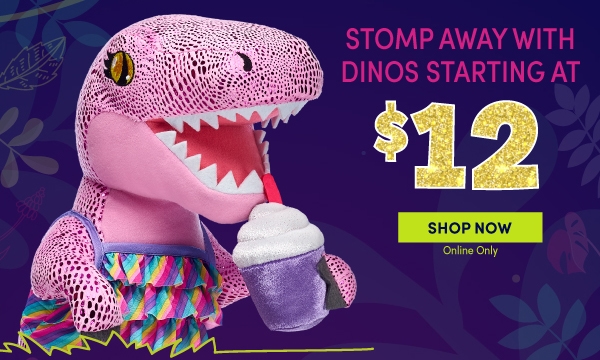 If you have kids who love dinosaurs, these are so cute, and this is a great price. They are fun as keepsakes too, as they last for a very long time. I still have a few my son got over 15 years ago now.  They also have dino clothing sets for the furry friends, on sale as low as $5, and you can purchase a dino roar sound to add to your dinosaur for just $4. This sale is online, and today only.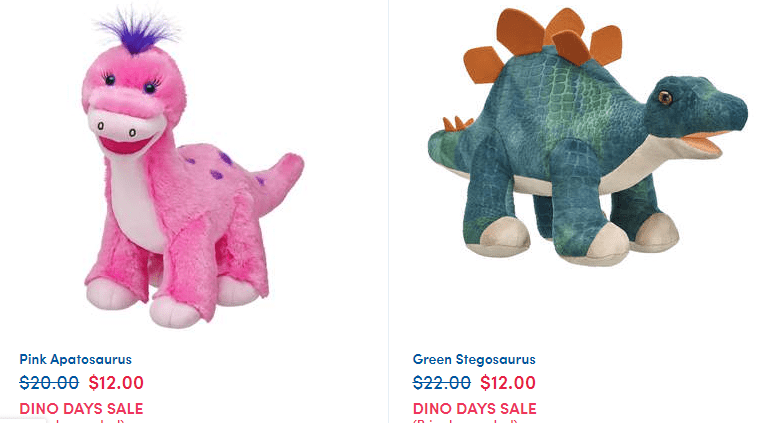 There are a number of dinosaurs currently as low as $12 for sale right now. They will likely sell out at this price, so check them out soon for best selection.
And many more options in the $14 range too!
Find all Build A Bear Workshop offers here.