Black Friday Live Chat – Thursday November 10th from 6 – 7 pm pdt! Plus Black Friday Tips!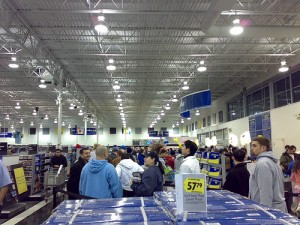 Black Friday is coming up fast & we'll be featuring a number of Black Friday deals next week on the blog plus strategies to help you shop smart, whether it be in the stores or online.  I've also shared five simple tips for shopping online for Black Friday & Cyber Monday over on the Ebates blog today. Make sure to check it out & let us know if you have any favorite tips to add on how to save more & spend less when shopping online during the biggest shopping weekend.
Also, tonight, Thursday November 10th at 6pm pdt, I will be co-hosting a live chat over on the Ebates Savvy Living Community  along with my friends Jennie from Bargain Blessings, Kelly from Kansas City Mamas, and Corrie from "Cent"sable Momma.
We will be chatting about all things Black Friday as we gear up for the big day. Whether you are a Black Friday newbie, expert or anyone in between, we would love to have you join us & share your best strategies for saving.
To join in on the fun tonight, just head on over to the Ebates Savvy Living Community at 6pm pdt and log-in or sign-up with BlogFrog! We'll see you there!