Barbie Road Trip – FREE Event At Southcenter Today!
This post may contain affiliate links and I may be compensated for this post. Please read our disclosure policy here.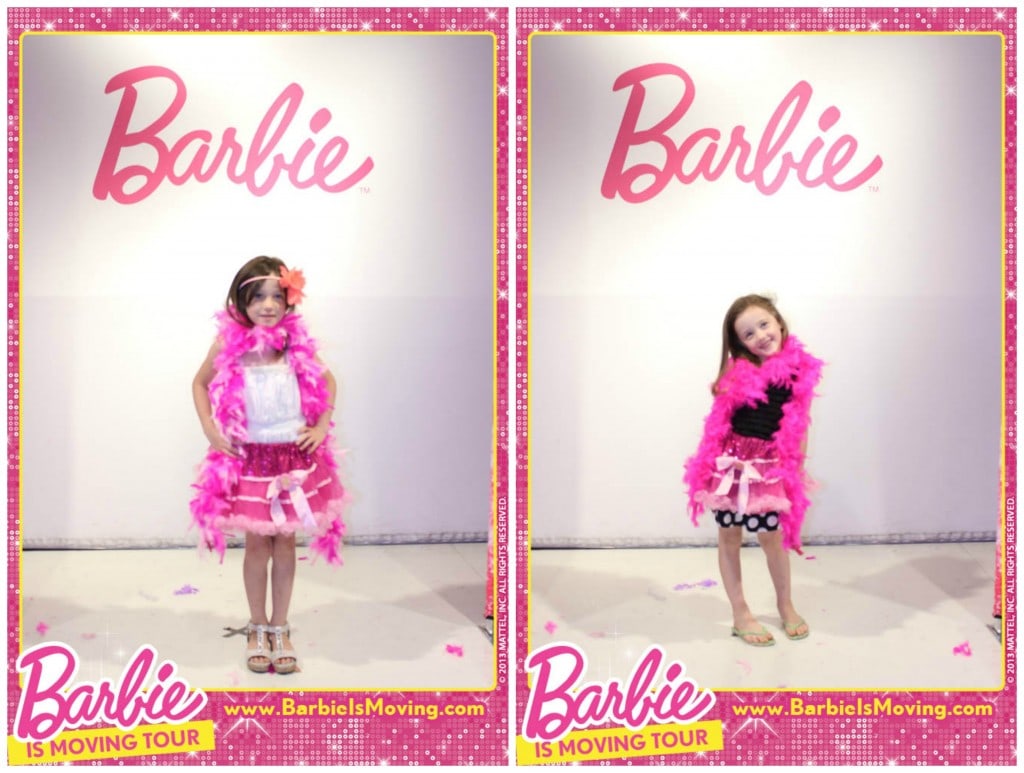 Do you have any Barbie fans in the house? If so there is a FREE Barbie Moving Tour event at the Southcenter Mall today. I attended last Fridays event in Tacoma with my girls, and they had a great time. Not only is there free entertainment, they also got to take home some freebies like a Barbie bag, Barbie dress that they made, little Barbie legos, DVD and Barbie coupons for mom! They will even email or text you a photo of your kids all dressed up and walking the catwalk (thats my girls doing their best Barbie walk above).
All in all we spent about an hour to hour and a half at the event. It will really depend on how many people show up, but I would expect lines. A couple of tips the nice folks organizing the event gave me include:
Get there a half hour early if you want the best chance at getting through the lines fast. 

Get in line for the catwalk first, the said that has a line all day generally.

Face Painting is another area you will want to get in line early –  its popular.

My personal experience was that the lego table got a little hectic – I would recommend trying to visit that one early or later in the day.
Here are some of the things we did at the event: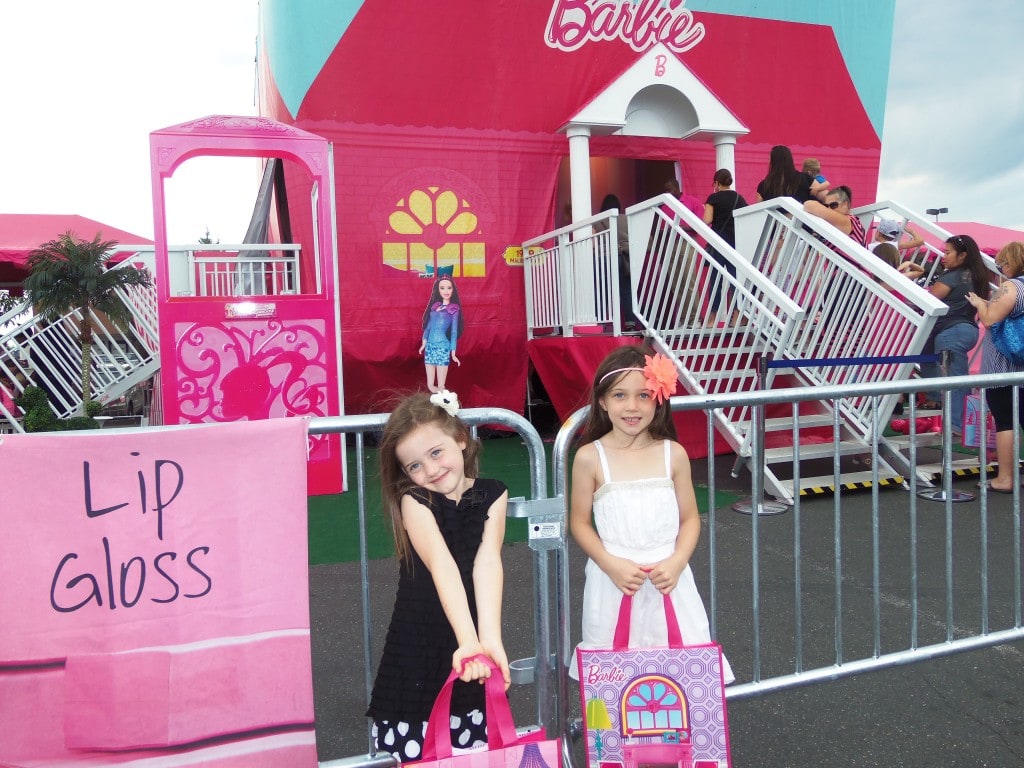 They give everyone free barbie bags (my girls holding theirs) with coupons, a Barbie DVD and more! Plus that is the Barbie house with the catwalk shown directly behind them. This is the main event, and your kids get to dress up and walk the catwalk and get photos!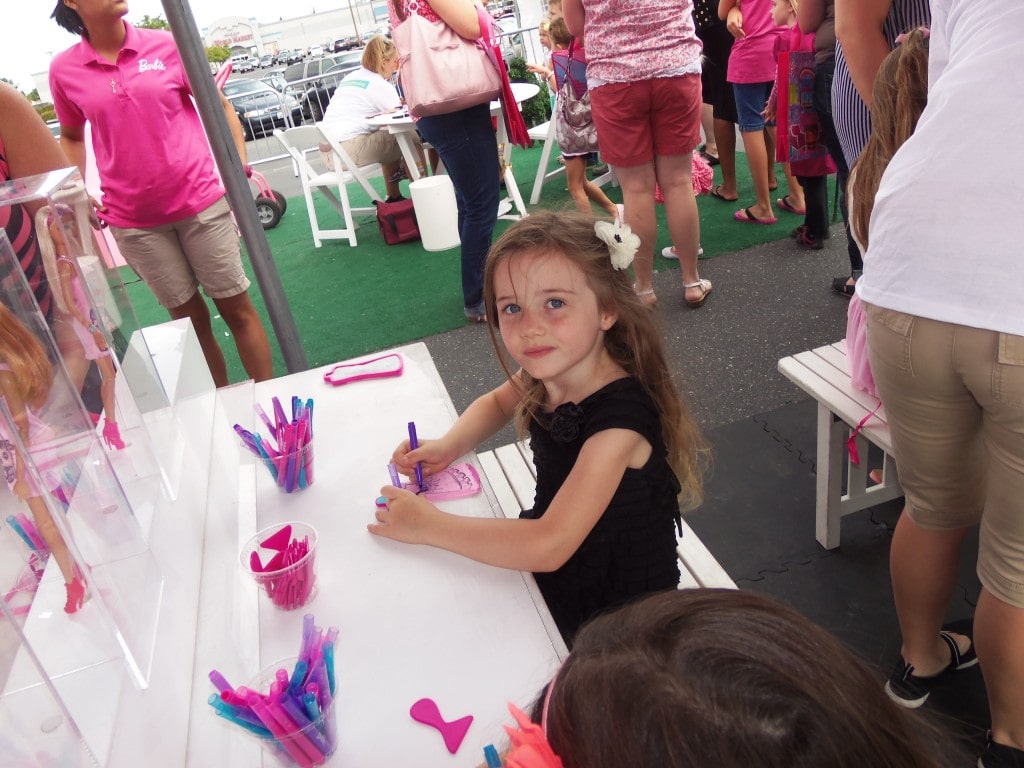 They have these fashion plates that your kids can make a real barbie dress for their barbies. First they trace it, then color it however they liked. I think they got me – I might have to look for these in the store now!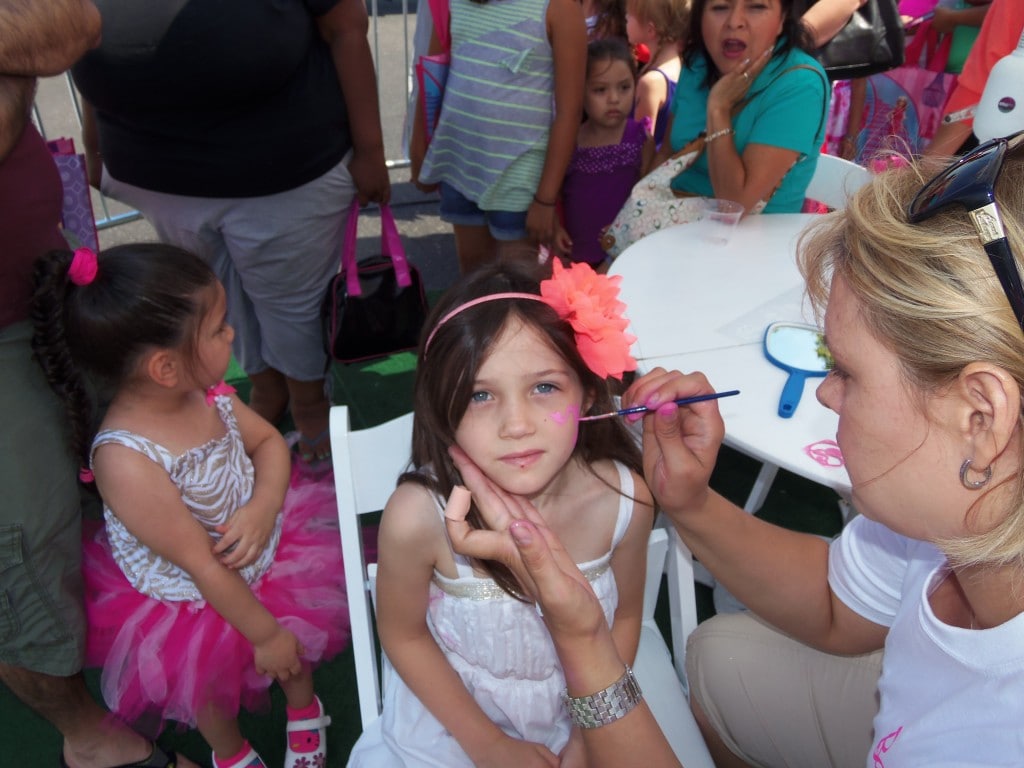 There were two face painting lines at our event. For whatever reason the face painting table over by the Legos seemed to be less crowded, so you might want to look for that.
Plus there were many photo opps for the kids! 
More details about the event:
FIRST-EVER BARBIE® CROSS-COUNTRY EXPERIENCE GIVES SEATTLE AN ALL-ACCESS PASS TO BARBIE® DOLL'S WORLD!
WHAT: Packed up and on the move, Barbie® doll is touring the nation to find the perfect place to call home and is coming to your city!  Making a stop in Seattle, Barbie® is bringing you an all-access free pass to enter her world with the "Barbie is Moving" experience – featuring entertainment, fashion and construct your own Mega Bloks® Barbie™ room!
At the "Barbie® Is Moving" experience, you can:
Walk the runway in a glam fashion show and get tips from professional stylists before a fab photo opportunity
Build your own Mega Bloks® Barbie™ room to take home
Create your very own Barbie® fashions
WHERE: Southcenter Mall, 2800 Southcenter Mall, Seattle, WA 98188 (August 11)
WHEN: August 11, 11am-3pm
COST: FREE
You can tweet about it with hashtag #BarbieIsMoving!
You can find more frugal events for this week in our Fun and Frugal Family Events List!