The Loft Sale (Anne Taylor Loft) – Big Warehouse Sale
The Loft store (Ann Taylor Loft) is having a big warehouse sale right now. This sale has select items on sale such as $5 accessories, $9 tops, $13 sweaters & dresses, $39 coats & more. You'll need to use the promo code: LOVE at checkout to get those prices, though!
Make sure to sign up for their rewards club (it is free to join) here. This way you can earn rewards on your purchases, too. And they do sometimes have special discounts for rewards members.
I shop for a lot of my tops from the Loft, as they are timeless pieces and I am able to keep them in my closet for years, so I find them to be a great value. Plus, sometimes they have super sales like this, where I can really make my money stretch. I find that spring is a great season to shop the Loft, as it seems to be when I find lots of great deals on both Winter and Summer pieces so it can get me through the full year.
Here are some of our favorite deals currently available at The Loft:
Ribbed Boatneck Tunic Sweater – $49.99 (reg $79.50)
Use promo code: LOVE
Final Price: $13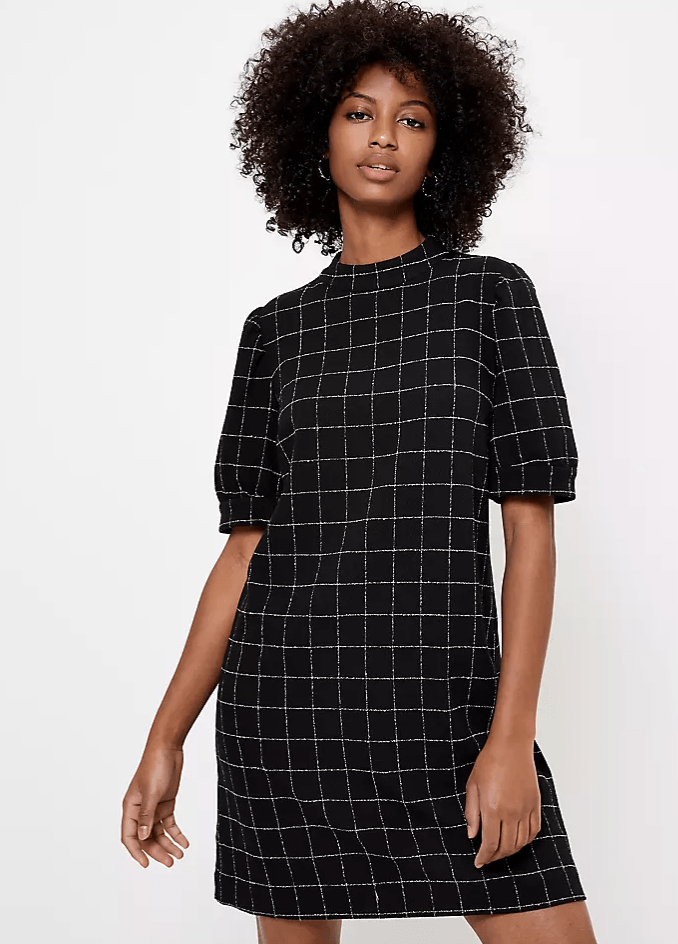 Windowpane Puff Sleeve Shift Dress – $49.99 (Reg $79.50)
Use promo code: LOVE
Final Price: $13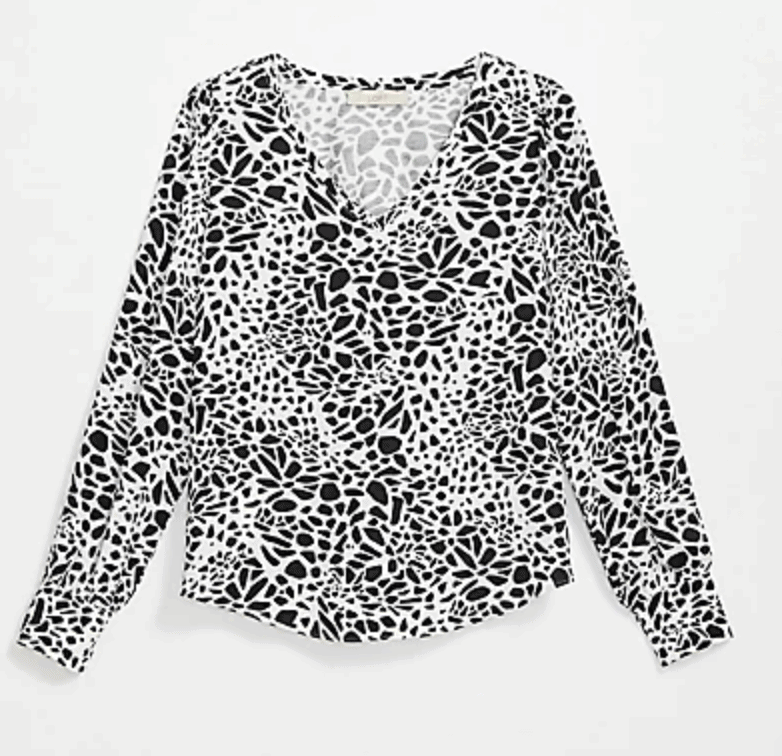 Animal Print Mixed Media Top – $34.88 (reg $54.50)
Use promo code: LOVE
Final Price; $9
Check out all of the deals available at The Loft here.