The Loft Outlet & Ann Taylor Loft – Ways To Save on Ann Taylor!
This post may contain affiliate links and I may be compensated for this post. Please read our disclosure policy here.

The Loft Outlet & Ann Taylor Loft – Ways To Save on Ann Taylor!
The Loft store, also know as Ann Taylor Loft, is a great way to get the Ann Taylor line of clothing at some nice discounts. You will also find super deals at the Loft Outlet stores too. If you are looking for the Loft Outlet Online, the closest thing will be the clearance page on the Loft website here. There are still a number of Loft Outlet stores you can visit in person, and we have the scoop on those below. You can score some crazy good prices online though by shopping these deals and savings opps.
If you are wondering what the difference is between Ann Taylor and The Loft or the Ann Taylor Loft, here is a quick run down on that. Ann Taylor are the most expensive stores generally. They carry more of the professional leaning attire. They launched The Loft after Ann Taylor, and it was originally called The Ann Taylor Loft. It then become just The Loft. You will generally find lower priced and more casual clothing options here. If you shop their sales, you can get some super deals. The Loft Outlets are stores that you have to visit in person, and they will carry different options than the Ann Taylor store or The Loft (it is generally not just marked down versions of the Loft lines). My favorite way to save out of all the options is to shop when you find the Loft Sales going on, like the one happening now.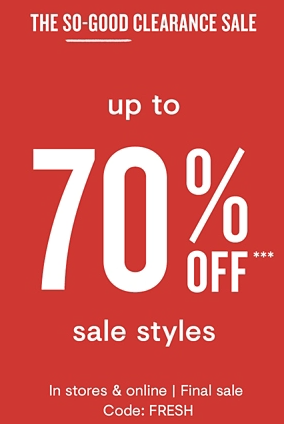 The Loft Sale – An EXTRA 70% off!
Right now The Loft is  having a big warehouse sale with an EXTRA 70% off. This sale has select items on sale such as $5 accessories, $9 tops, $13 sweaters & dresses, $39 coats & more. You'll need to use the promo code: FRESH at checkout to get those prices, though!
Their EXTRA 70% off Sale Items Event is one of their biggest sales of the year, and my favorite to shop. I have gotten some rock bottom deals in these sales events. This current one is only happening through February 1, so check it out soon. Note that the discounts are up to 70% off (it will show you under the item, but if you shop the sale section we found many items with the full 70% off offer.
The best way to save is to shop the sale items at The Loft, and then use the extra promo code to bring that price down 70% off the sale price! It is important to note that these will be final sales though. You will not be able to return or exchange final sale items.
Make sure to sign up for their rewards club (it is free to join) here. This way you can earn rewards on your purchases, too. And they do sometimes have special discounts for rewards members. This is a combined rewards program for both Ann Taylor & The Loft, so you can earn faster if you shop all the stores too. A couple of highlights of their rewards program include:
Get a $10 birthday certificate ($15 for VIP members – if you spend $500+ per year)
Get a FREE Shipping certificate (1 for regular members, 2 for VIP)
I shop for a lot of my tops from the Loft, as they are timeless pieces and I am able to keep them in my closet for years, so I find them to be a great value. Plus, sometimes they have super sales like this, where I can really make my money stretch. I find that spring is a great season to shop the Loft, as it seems to be when I find lots of great deals on both Winter and Summer pieces so it can get me through the full year.
Here are some of our favorite deals In The Loft Sale :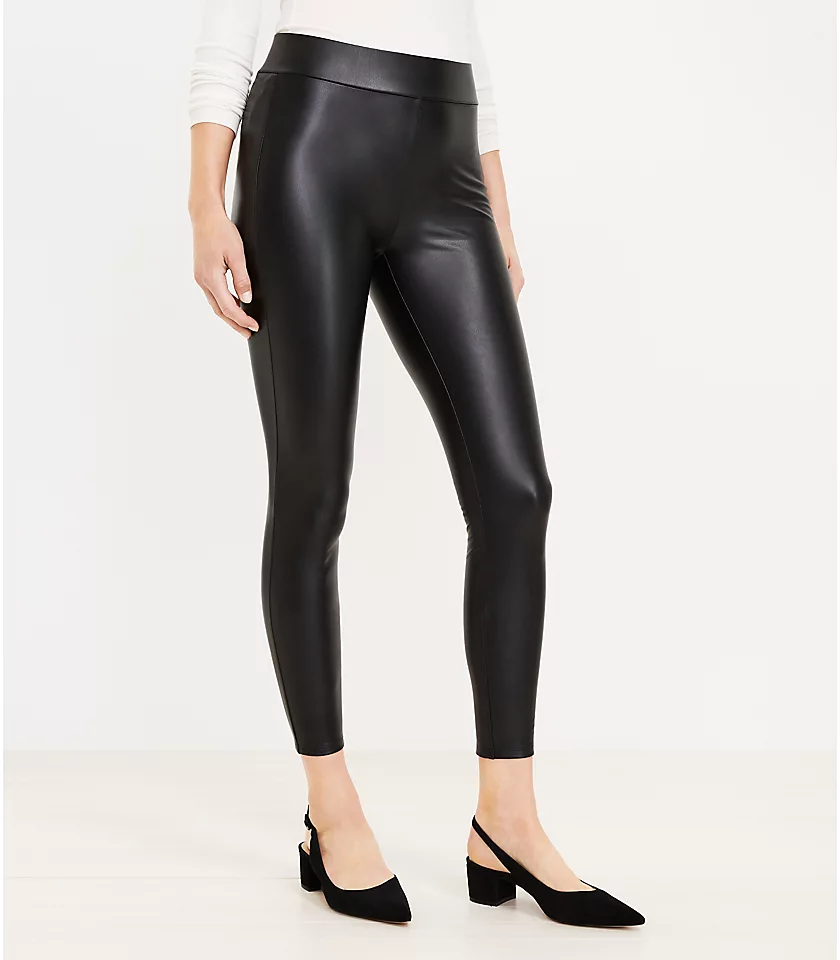 These Faux Leather Leggings drop to just $17.96 with promo code (reg. $79.95)!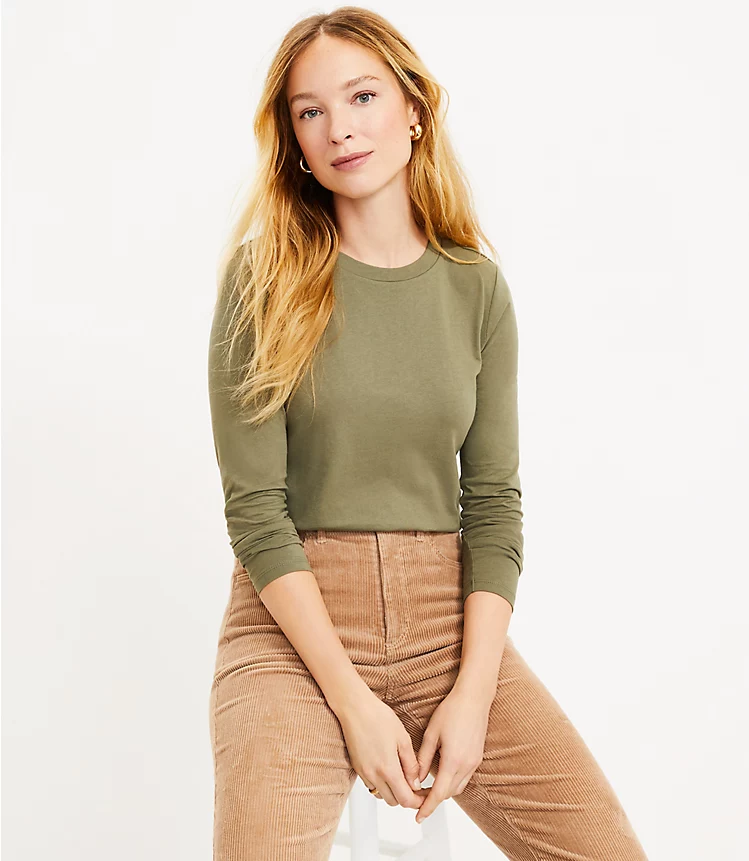 Long Sleeve Crew Neck Tees – as low as $4.76 after coupon code (prices vary by size and color)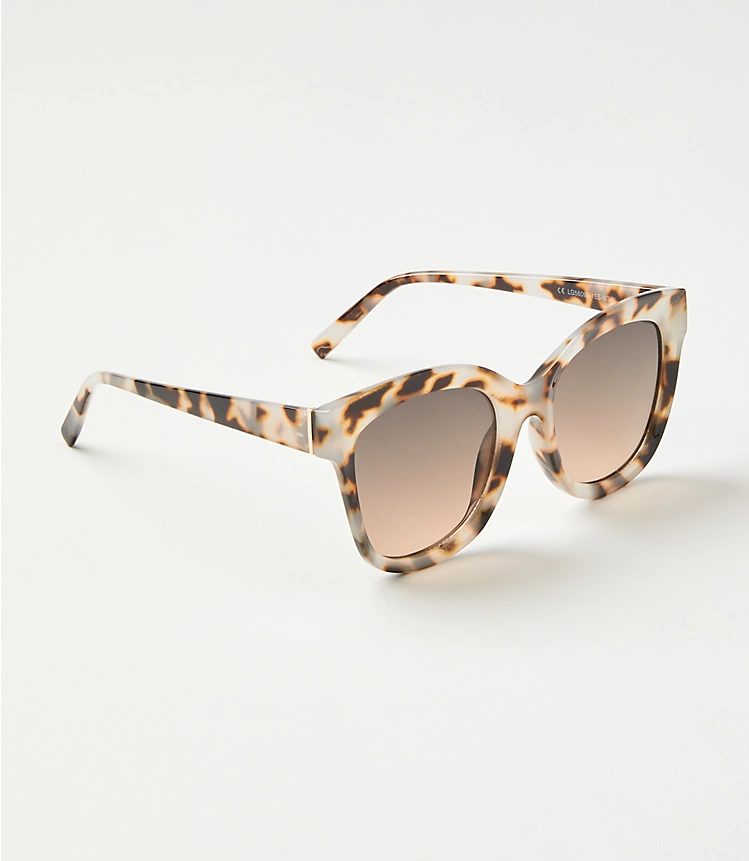 Sunglasses starting at $7.55 (reg. $29.50) after code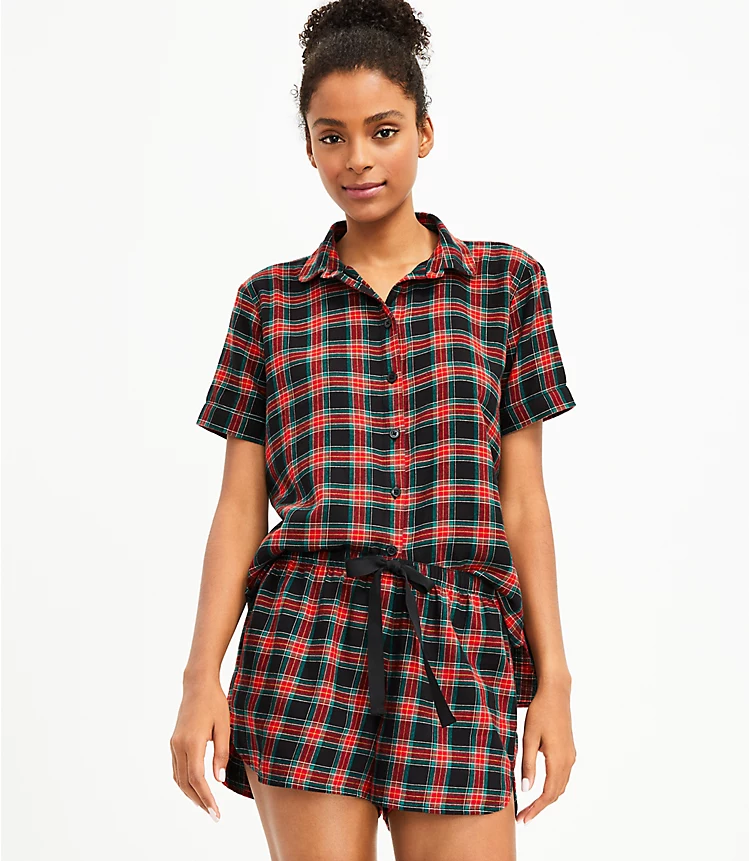 Plaid PJ Shorts Set for $9.95 (reg. $39.95)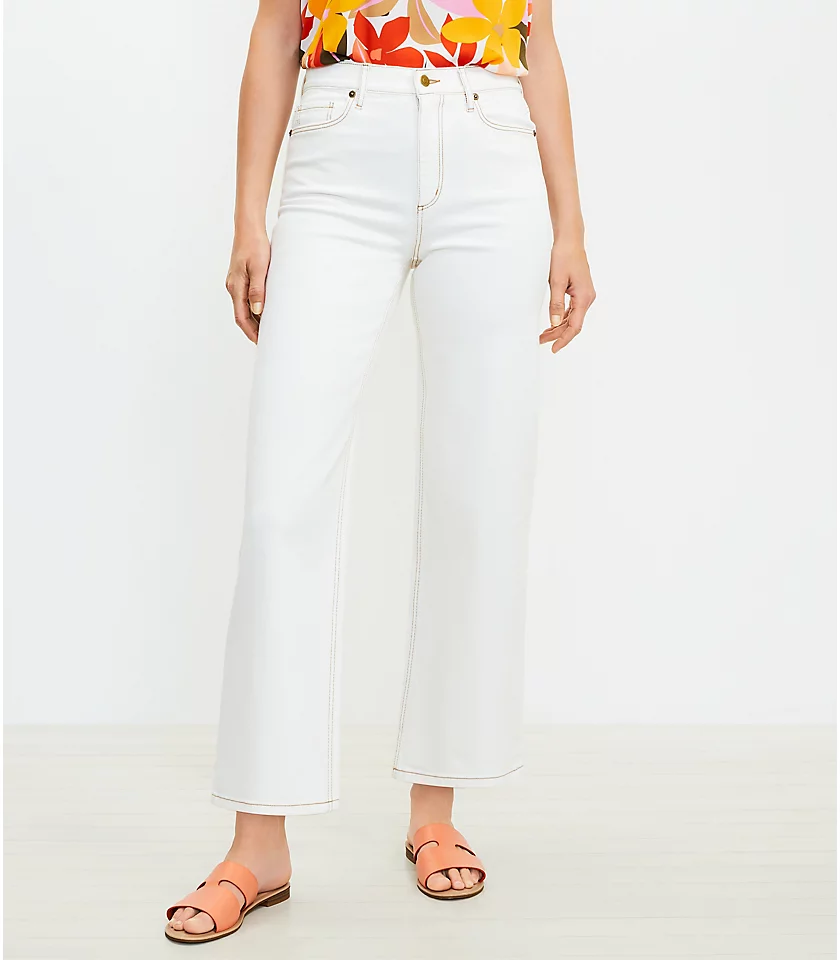 Lots of jeans on sale for 60% off with code. These Wide Leg Crop pants are just $19.95 after code for example (reg. $89.50)
Boyfriend Cardigans for as low as $13.95 – depending on color (the white one is $23.95)
Check out all of the deals available at The Loft here.
The Loft Coupons, Promo Codes & Other Promotions
You will want to check out this page for current coupons available at The Loft. More Loft Coupons available include:
Sign up to get text messages from them and get a 10% off coupon code
Shipping is free on orders of $99+ (no promo code needed), or be sure to sign up for their rewards program as we discussed above to get a free shipping certificate.
You will also want to sign up for their rewards program to get the birthday coupon ($10)!
You can get 20% off your first purchase if you sign up for and use their credit card.
The Loft Outlet Stores
The Loft Outlet stores are not available online, you will need to visit those in person. If you want to shop the Loft Outlet Stores in person, find a list of locations by state here.