American Girl Magazine Subscription Discount
This post may contain affiliate links and I may be compensated for this post. Please read our disclosure policy here.
American Girl Magazine Subscription Discount
**Update – We just learned that the American Girl Magazine will be discontinued at the beginning of the 2019 year. They will no longer be making any new issues after that. Here are a couple of other resources you might be interested in as a replacement: 
If you are looking for a discount on a subscription to the American Girl Doll Magazine, we keep this post updated when we find new offers. Currently you can get 37% off, through tomorrow only!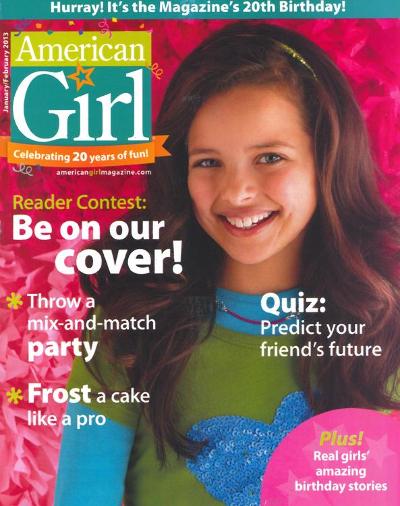 American Girl Magazine Subscription Discount!
American Girl is so popular, so we thought some of you might be interested in this great deal on this magazine.  You can get a deal on the American Girl Magazine Subscription for just $16.95/year. That's 37% off!
Just use the promo code: THRIFTYNWMOM at checkout at DiscountMags.com for a 1 year subscription.
This offer expires on Saturday 9/15/2018 at 8:59pm pst.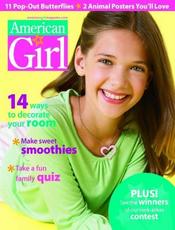 Created especially for girls age 8 and up, American Girl is an appealing, age-appropriate alternative to teen magazines. Features advice, crafts, contests, puzzles, games, giggles, and more!
American Girl magazine subscription is an appropriate, entertaining, and informative magazine for girls over eight years old. A great alternative to more traditional teen magazines, each issue of American Girl magazine includes craft ideas, puzzles, contests, advice, games, and other fun activities and articles.
If you have daughters or granddaughters, American Girl magazine is a great preteen magazine that they can turn to for fun party ideas like back-to-school sleepovers or crafting ideas they can use to decorate their rooms in unique and colorful ways. Many parents like the fact that the magazine doesn't put too much focus on boys, makeup, and other more subjects to which girls are often overexposed.
What else you'll find::
In addition to all of the fun information packed into each issue of American Girl magazine, the magazine also contains useful articles that can help girls deal with everyday problems they may face, such as how to handle relationship issues with friends. Each issue celebrates girls' creativity, self-expression, and independence and fosters a sense of confidence in its readers.
The magazine is a great gift idea for any girl over the age of eight, but especially those in their preteen years who are looking for ways to boost their self-confidence and become smart, strong young women. American Girl magazine stresses the importance of learning and education and doesn't focus on more frivolous subjects that girls often preoccupy themselves with. It encourages girls to be good citizens in their communities and good role models for those around them.
If you find another magazine you like at Discount Mags as well, use the coupon code: THRIFTYNWMOM & you should get 20% off the order price (this may not apply to all magazines, but it does work for most of them).
Here are more American Girl posts you might enjoy:
If you have kiddos that love American Girl dolls, here are more articles they might enjoy too, including projects they can make very affordably for their dolls.
Save
Save
Save