Allstate Drive It Home Event – Teen Driving Safety Tips & Resources
This post may contain affiliate links and I may be compensated for this post. Please read our disclosure policy here.
Thank you to the Allstate Foundation and National Safety Council for sponsoring this post. Check out Drive it Home, a website by and for parents, dedicated to keeping our teen drivers safe.
I attended the Drive it Home Show, presented by the National Safety Council and the Allstate Foundation, with my teen and some family friends with teens. My son is 15, and will be starting drivers ed this summer. He should be driving this coming school year, and so this was a great opportunity for us to learn together. We heard from other parents and those on the National Safety Council about how to put measures in place to keep my son safer as starts driving, which brings him more freedom and responsibility. There were also young people there sharing safety tips in a comedic way that held the attention of all the teens I had with me (and that is no easy thing to do when you have a group of more then one teen sitting together!).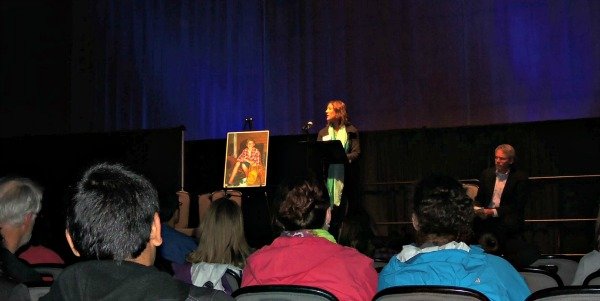 Here are a few of the things that really stuck with me:
One of the most dangerous years in a person's life is the first 12 months after getting a driver's license

37% of Washington parents don't know that the biggest safety risk to their teens is parked right 

outside their home

Parents believe that risk-taking is the primary cause of crashes, when inexperience is the real 

issue

1 in 4 teens will experience an incident on the road (accident) before they graduate (staggering stat!)

Washington teens must log a minimum of 50 hours of driving practice, including 10 nighttime hours 

before they can obtain a driver's license. 
That last statistic (only 10 hours of nighttime driving required) really got my attention, considering how much risk increases with night driving. The speakers challenged us a parents to go beyond just meeting just the state guidelines, and empowered us with information and tools to set the rules for our kids early driving experiences in our own households. For example, one of the parents mentioned that their teen was not able to do night driving on her own until she had driven at night with him for 3-4 months. I loved that tip, and will be using it with my own son. By having my teen with me at the event, he understands that we will be implementing some of these rules, not to stifle his new freedoms, but to teach him to be responsible with them so he will be able to enjoy them for a very long time to come!
Here is a great video highlighting many of the risks associated with teen driving!
Be sure to check out the 
Drive it Home
 website for more information on to best prepare your teens, including: engaging videos, practice tips and other valuable resources. parents can sign up to receive weekly driving practice tips and suggestions via e-mail, and print, discuss and sign a Parent-Teen Driving Agreement and more. As a result of the information we learned, we will be utilizing many of these tips and setting rules for that first 12 months of my sons driving, that we may have overlooked before – so I am so glad we attended!
I was selected for this opportunity as a member of Clever Girls Collective, and the content and opinions expressed here are all my own.