Aeropostale Sale – Up To 80% Off Sale – Super Deals!
This post may contain affiliate links and I may be compensated for this post. Please read our disclosure policy here.
Aeropostale Sale – Up To 80% Off Sale = Super Deals!
Aeropostale has a number of sales going on, and we share about those below, with a super Aeropostale sale that is live now! Here are some of the great deals you will find at Aeropostale right now:
Plus, there are a number of Aeropostale promo code deals you could use to save even more on top of the sale prices:
Aeropostale Promo Codes Available::
15% off $75+ Purchase + Free Shipping with code 15OFF75
20% off $100 Purchase + Free Shipping with code AFFSAVE20
Look for an offer for a 15% off coupon code to pop up for you – if you get it and sign up for emails, they will send you a personal promo code to save 15% off.
Get 20% off orders of $100+ with promo code AFFSAVE20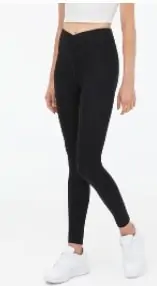 Here are some of the Aeropostale deals you can find right now:
Tees for $5.99
Sleepwear starts at $6.79
Hoodies from $8.49
Sweatpants from $8.49
Aeropostale Jeans are buy one get one free!
If you're looking for Aeropostale coupons & sales, check out this sale going on right now. They are offering 50% to 70% of EVERYTHING! Plus, there is a coupon code good for an extra 20% off purchases of $100 or more (or 15% off $75+), and you get free shipping too (and jeans are buy one get one free). Combine all of these sales, and more below, to really save big right now.
Aeropostale offers free shipping on orders of $50+ or you can choose to pick up in store to save on shipping costs.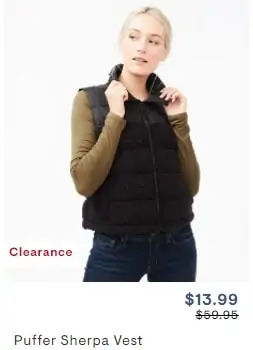 We list out all of the sale and coupon offers below, but One Deal Scenario could look like this: 
Buy two pairs of jeans for $39.50 and get one free + get free shipping = $39.50
Buy 3 tees for $24.50 (buy 1 get 2 free) = $24.50
Buy 1 puffer vest = $14
Buy 1 Zip Hoodie on sale for $16
Buy 1 Beanie for $7.98
Total = $101.98
Use 20% off coupon code to get a $20.40 discount
Final Price: $81.58 + tax and free shipping
(for 2 pairs of jeans, 3 shirts, a hoodie, a puffy vest and a beanie)!
This is just one scenario, to show you how to really combine all of these promotions for serious savings. You could shop clearance items, and get even more!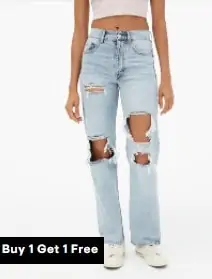 Aeropostale Jeans Deals Going On: 
Buy One Get One Free + Free Shipping with Aeropostale Jeans Purchase.
We found womens jeans starting at $49.50. So if you purchased two pairs of Aeropostale Jeans in that price range, you would pay $49.50 + tax and get free shipping. That works out to $24.75 per pair shipped.
Aeropostale Hoodies on Sale
We found some great deals on Aeropostale Hoodies in this sale too, starting at as low as $11 each!
More Aeropostale Clothing Deals: 
Buy 1 Aeropostale shirt (tees) and get 2 FREE!
The Tees start at $24.95, so you would get three for that price with this promotion, making them just $8.32 per shirt!
Puffer Vests are as low as $9.99. We found lots of options in the $16 range!
Aeropostale Coupons available: 
Save 20% off on orders of $100+ with coupon code AFFSAVE20
Students can save an extra 15% off when they sign up for it here.
Their Refer a Friend Program lets you send your friends 15% off Aeropostale Coupons, and get $15 when they make a purchase!
An be sure to check out the Clearance page too. You can get up to 80% off many items on these pages.
Hurry over here to see all the items included in this sale.