$5 Magazine Sale – Home Magazines, Cooking Magazines, Photography & More for $5!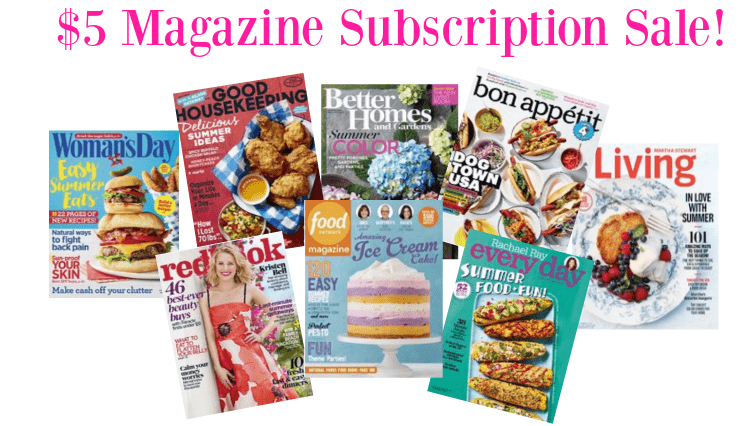 Discount Mags is having a big $5 Magazine Sale now thru Friday 7/21 at 9pm pst. This is a great opportunity to pick up a magazine subscription as a gift or just one of your favorites for only $5!
This is the lowest we have seen Food Network go on sale for too at just $5 for a year subscripton!
Here are the magazines on sale:
Food Network – $5  – 1 yr, 10 issues
Bon Appetit – $5 – 1 yr, 12 issues
Better Homes & Gardens – $5 – 1 yr, 12 issues
Martha Stewart Living – $5 – 1 yr, 10 issues
Good Housekeeping – $5 – 1 yr, 12 issues
Rachael Ray Every Day –  $5 – 1 yr, 10 issues
Redbook – $5 – 1 yr, 11 issues
Woman's Day  -$5 – 1 yr, 10 issues