4th of July Flag Craft
This post may contain affiliate links and I may be compensated for this post. Please read our disclosure policy here.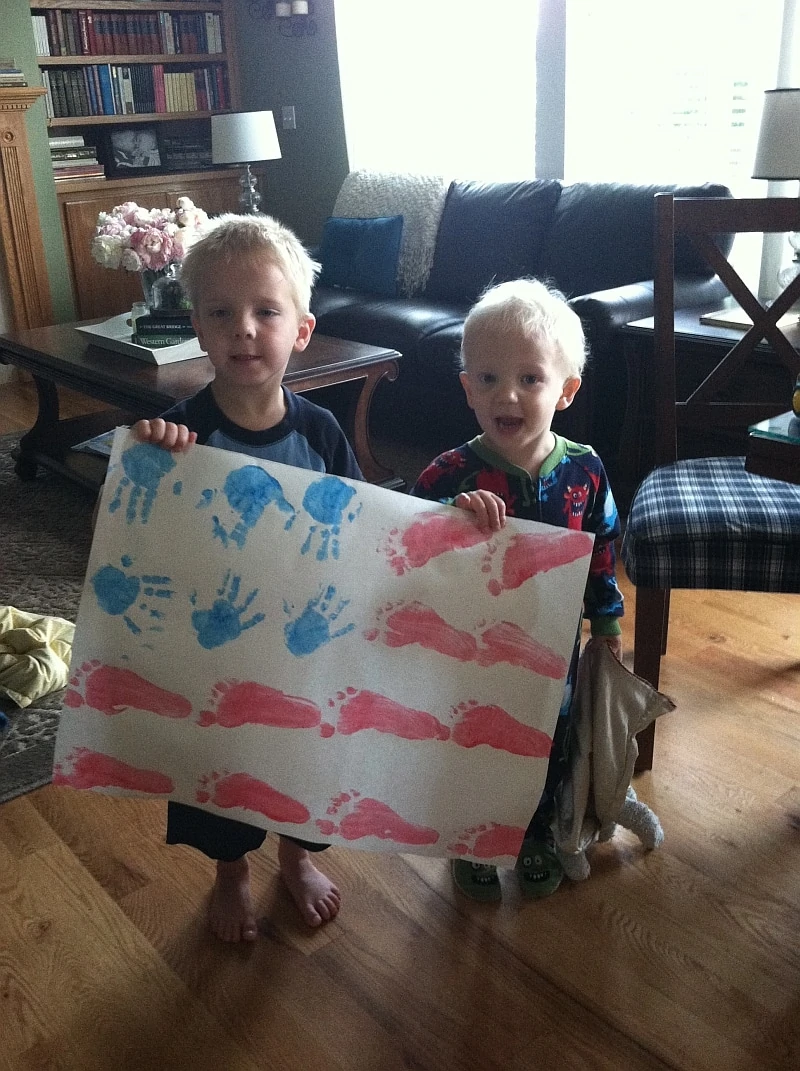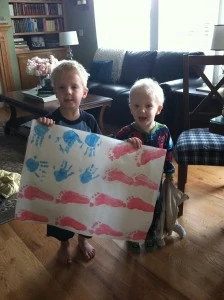 Want to pass time before the fireworks festivities. Here is a fun patriotic craft you can do with the kids!
There is just something about my kid's handprints-I just love them!!  It seems to freeze in time their cuteness.  I love looking at their footprints taken at the hospital and think, "Were they really that little?"  Because of that, I am a sucker for crafts with my kiddos' hands or footprints.
Supplies:
Poster paint-I recently found this in three packs at the dollar bins at Target
Poster paper (if I was doing this again I think I would use the Dollar Tree's foam poster board-that way the flag would keep it's shape and be more durable)
Paint brush and drop cloth
Instructions:
Start by cutting your paper  in the shape of a rectangle (mine is 14" by 18").
Lightly mark with pencil the "star-hand" section and the "stripe"-feet section.
I started with the hand of my three year old.  I painted the paint on his hand, then helped him press it in the star section.  He loved this-he loves all things squishy and dirty.  I did all the stars first then gave him his own sheet to do more "stars" on.
After that section was dry, I did the stripe section using my 5 year old's foot. He hated this!  He hates all things dirty.  He had no desire to do his own stripes, but he did want to use the paint brush and paint his own flag.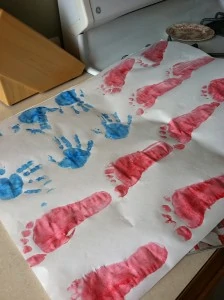 I love how it turned out.  I am planning on mounting it on a navy blue poster board so I can use it above our mantle on patriotic holidays.  I like that it could be for more than just the Fourth of July.
So, what are your favorite 4th of July crafts?
By  Contributor Sarah