20 Best Non Candy Halloween Treats – Perfect for Parties & Trick or Treating!
This post may contain affiliate links and I may be compensated for this post. Please read our disclosure policy here.

20 Best Non Candy Halloween Treats – Perfect for Parties & Trick or Treating!
Are you looking for some non candy Halloween Treats alternatives with Halloween coming up soon? With so many kids with severe allergies to nuts, dairy, and more and parents just wanting a break from all the sugar that ends up in Halloween bags, we've put together some ideas of non-candy Halloween treat alternatives. These would be great for school, church or home Halloween parties. They are also great options to provide for trick or treating so that all kids can enjoy the treats even with severe food allergies.
Besides the other benefits we have mentioned above, this could also save you money! Candy is getting so expensive, and some of the Halloween non candy treats we have listed below start at under $5! So there are some really cost effective options as well.
You could put out a Teal Pumpkin on your porch to let others know that your house is allergy-friendly by offering non-food trick or treating options – read more about it on the Teal Pumpkin Project. I have several friends whose kids have life-threatening food allergies & it's such a scary thing for the moms & dads, so I love to find ways that more  families can give other options to keep kids with life-threatening allergies safe!
Even if it just means having an extra basket of non-candy alternatives while giving out candy for other kids, at least you have options if kids with allergies come to your door so they can enjoy the benefits of trick or treating too. I know these ideas do cost a bit more than traditional candy that you might find deals on, but just a basket of these could be great to offer.
We'd love to hear your suggestions as well for favorites that you like to hand out at parties or trick or treating
*Remember that Amazon prices are subject to change – these prices were current at time of posting but can change at any time.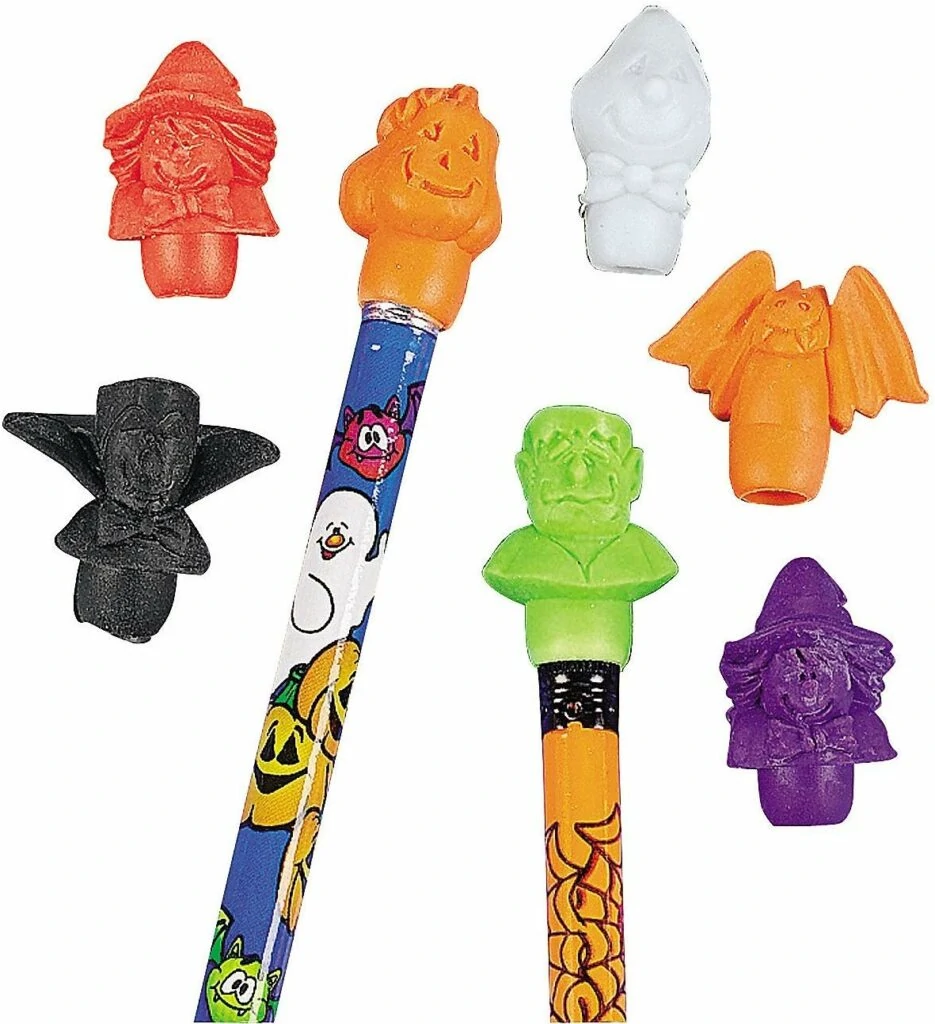 15 Non Candy Halloween Alternatives:
1. Halloween Play Doh, 42 pack of containers
2. Halloween Pencil Top Erasers – 144 pack!
3. Glow Stick Bracelets, 100 ct pack
4. Halloween Mini Squishies – Find: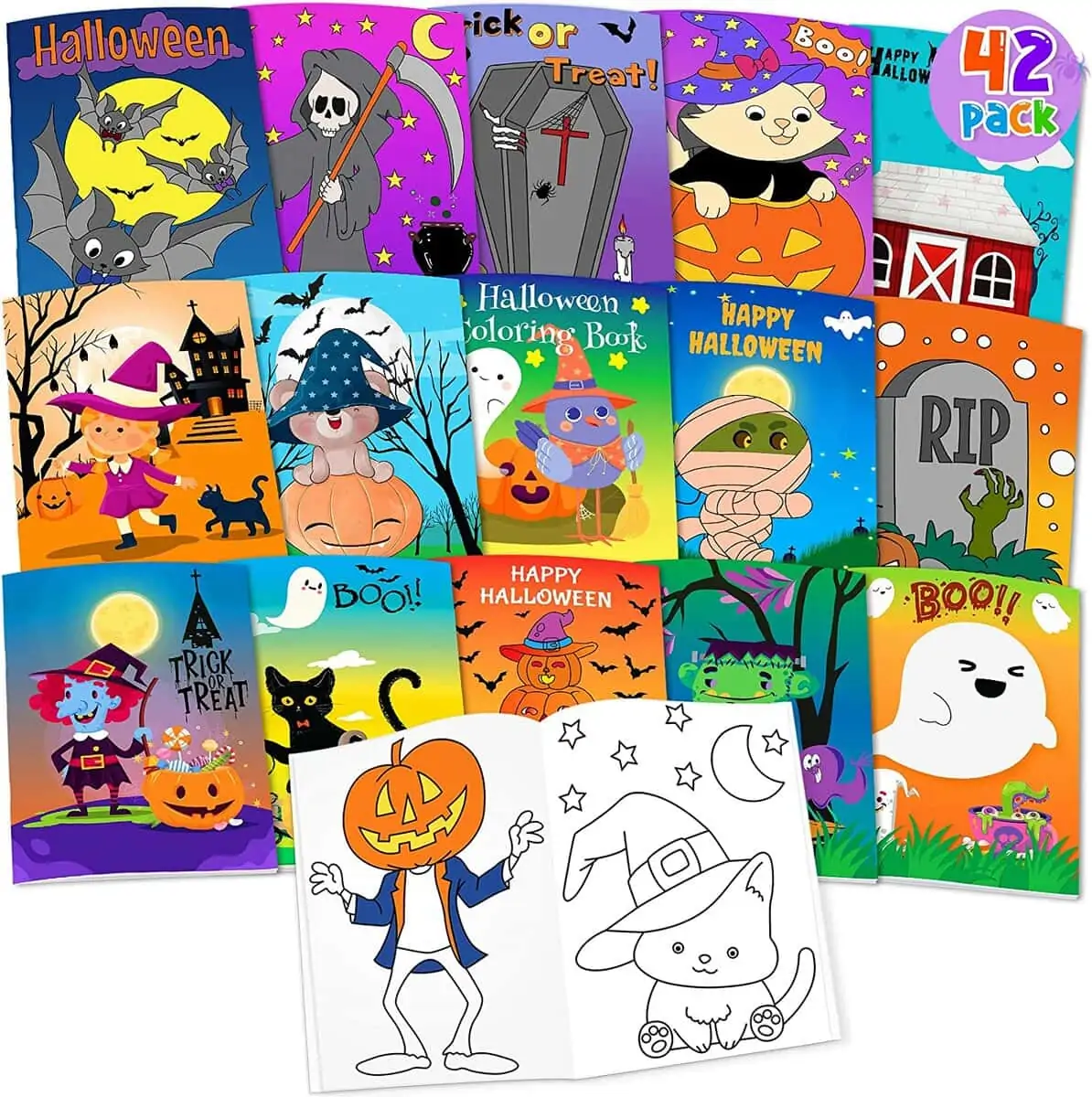 5. Halloween Fun Character Coloring Books – there is currently a 50% off coupon code for this one! 
6. Halloween Slap Bracelets, 72ct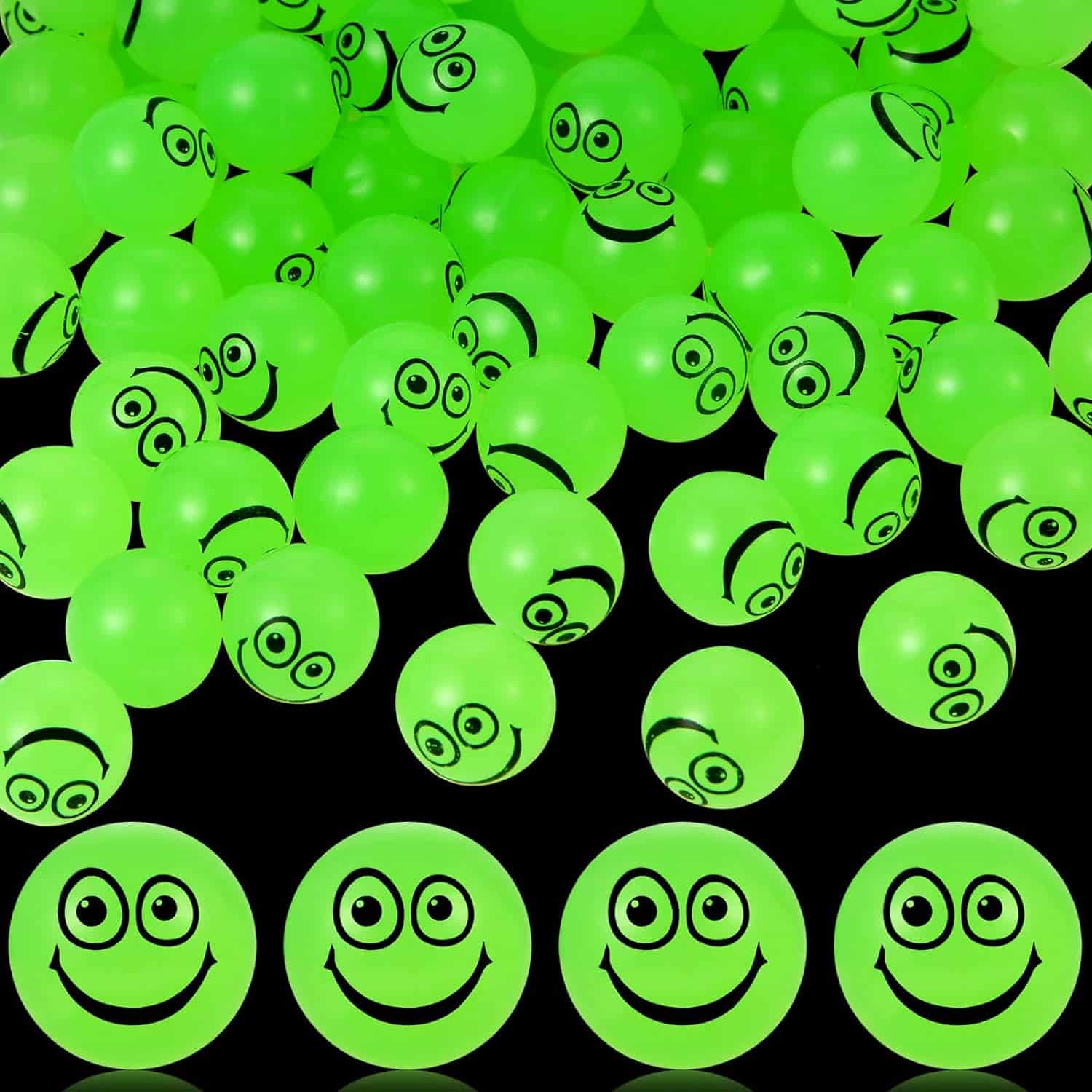 7. Glow-in-the-Dark Bouncing Balls, 50 pk 
8. Assorted Halloween Glitter Tattoos, 72ct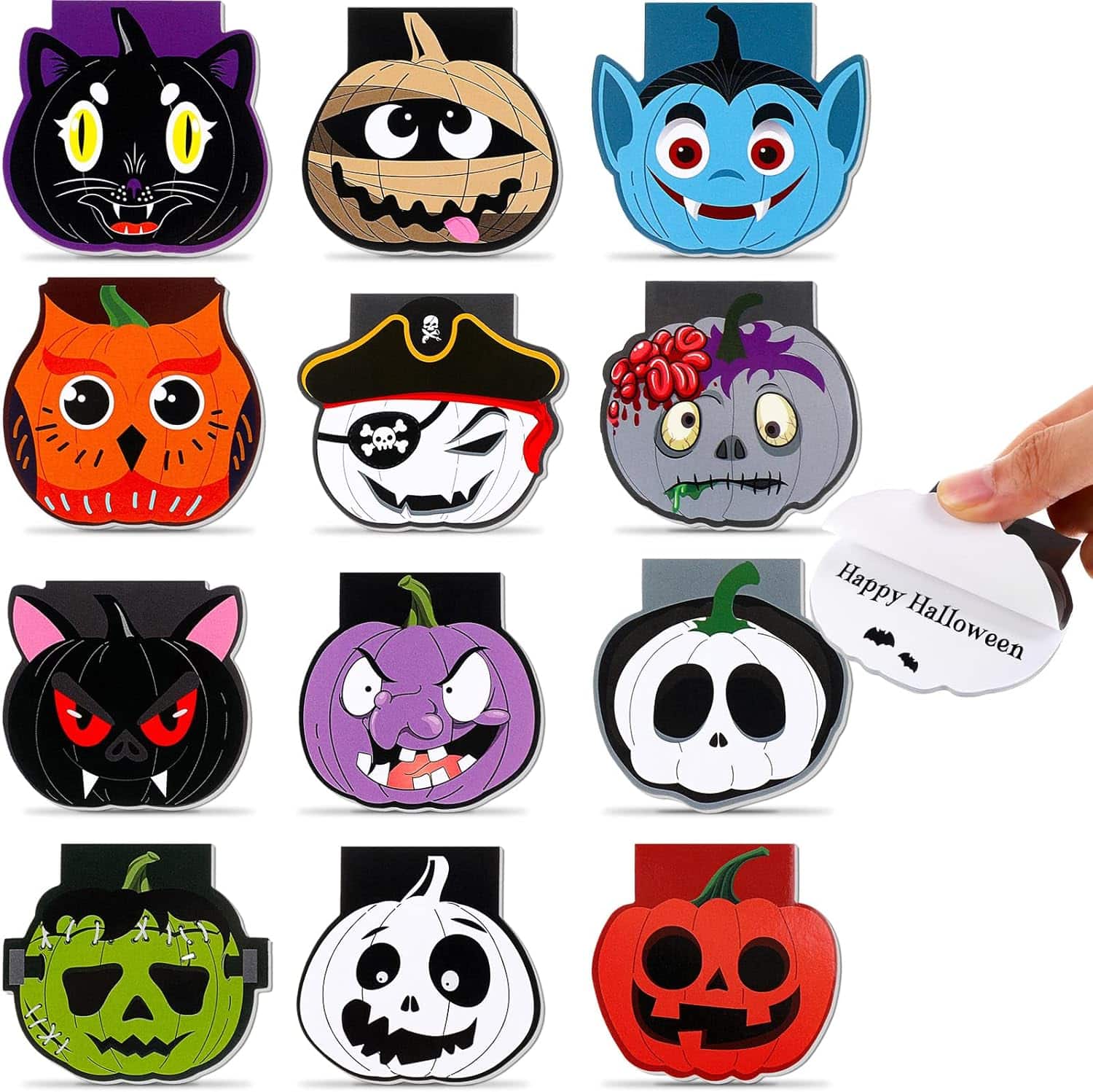 9.  Halloween Notebooks, 48 ct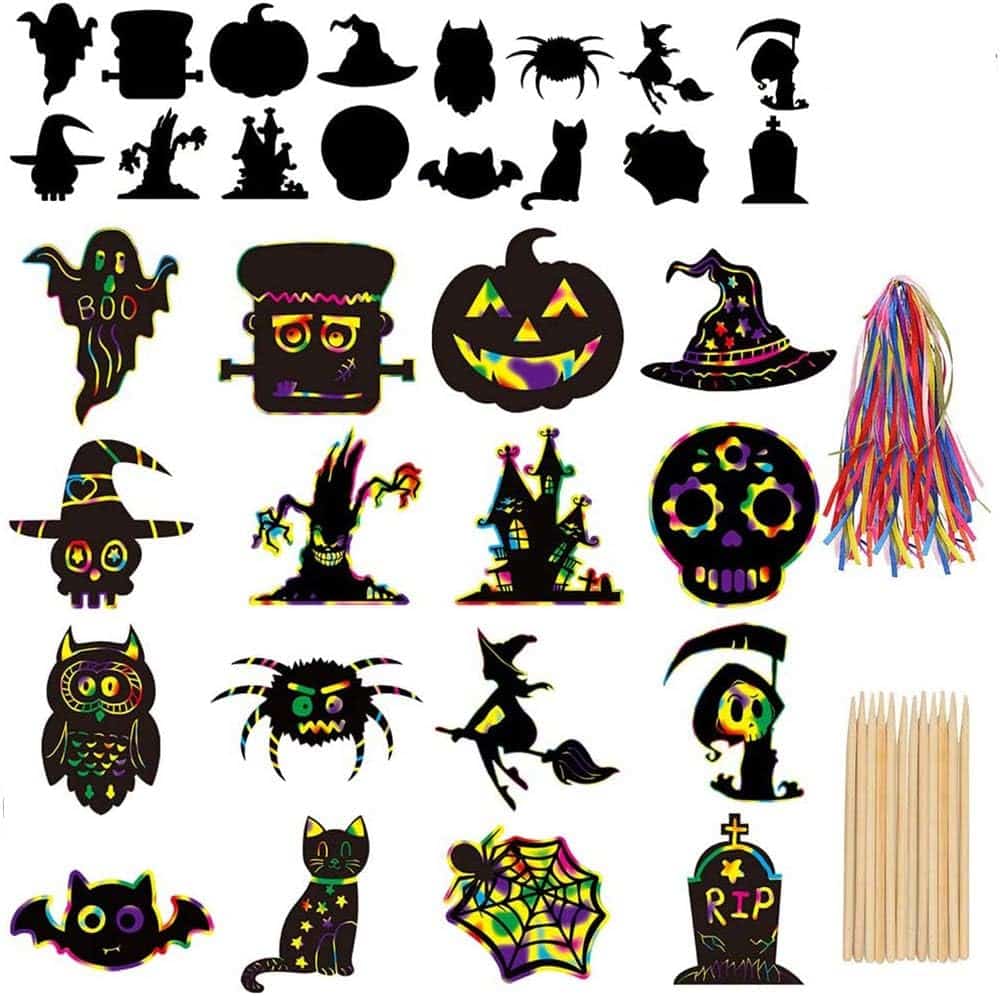 11. Assorted Halloween Toys, there are a few options for these sets for under $10. Find: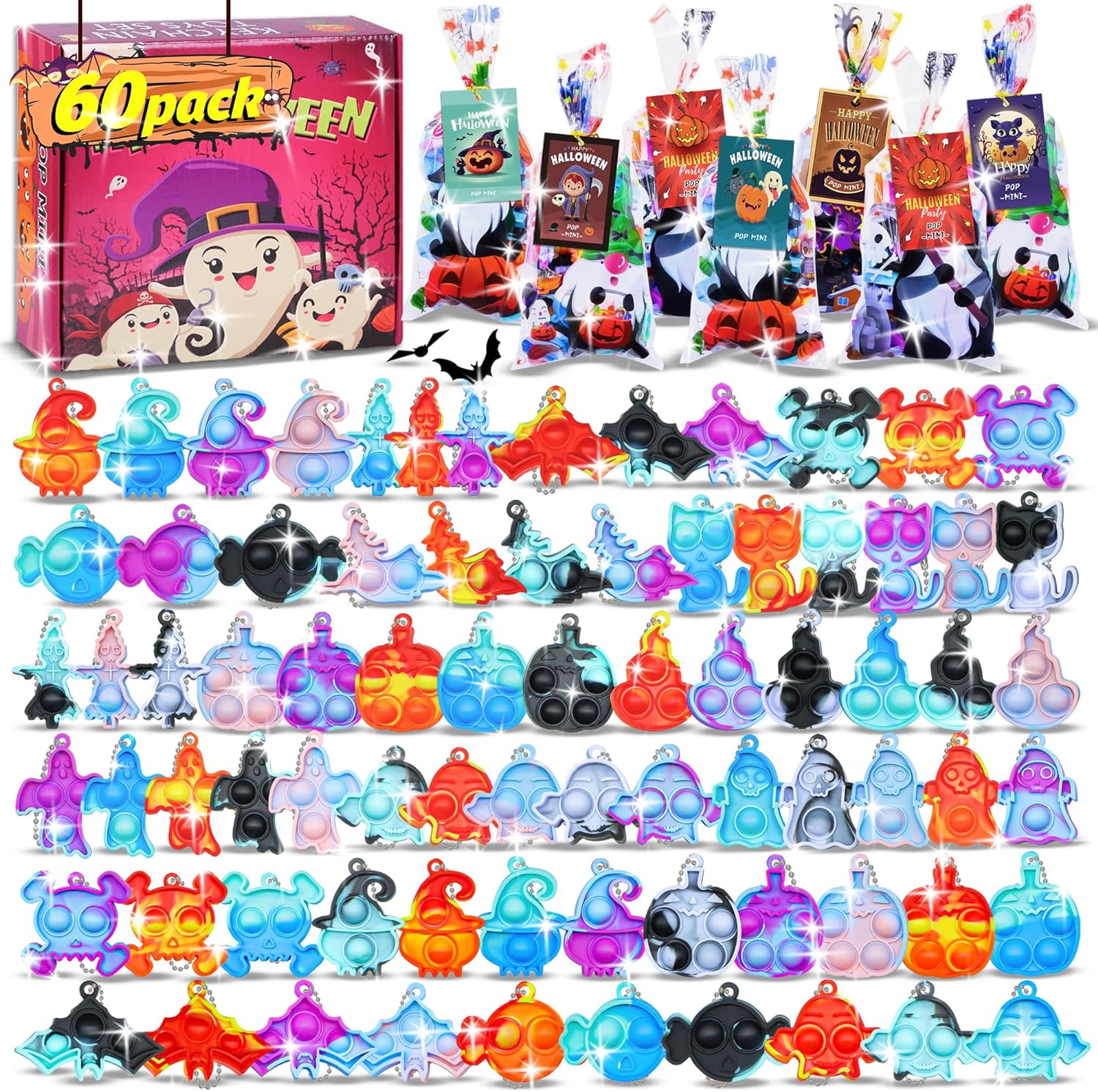 12. Fidget Toys – find a 60 pack here on sale or a 72 pc pack here (with 20% off coupon it is an even better deal)! 

13. Assorted Halloween Stamps, 50 ct
14. Halloween Facemasks, 10 pack – get 50% off with Code: 284LVUNP, which should drop the price to $6.49
15. Glow in the Dark Critter Assortment, 144 Pieces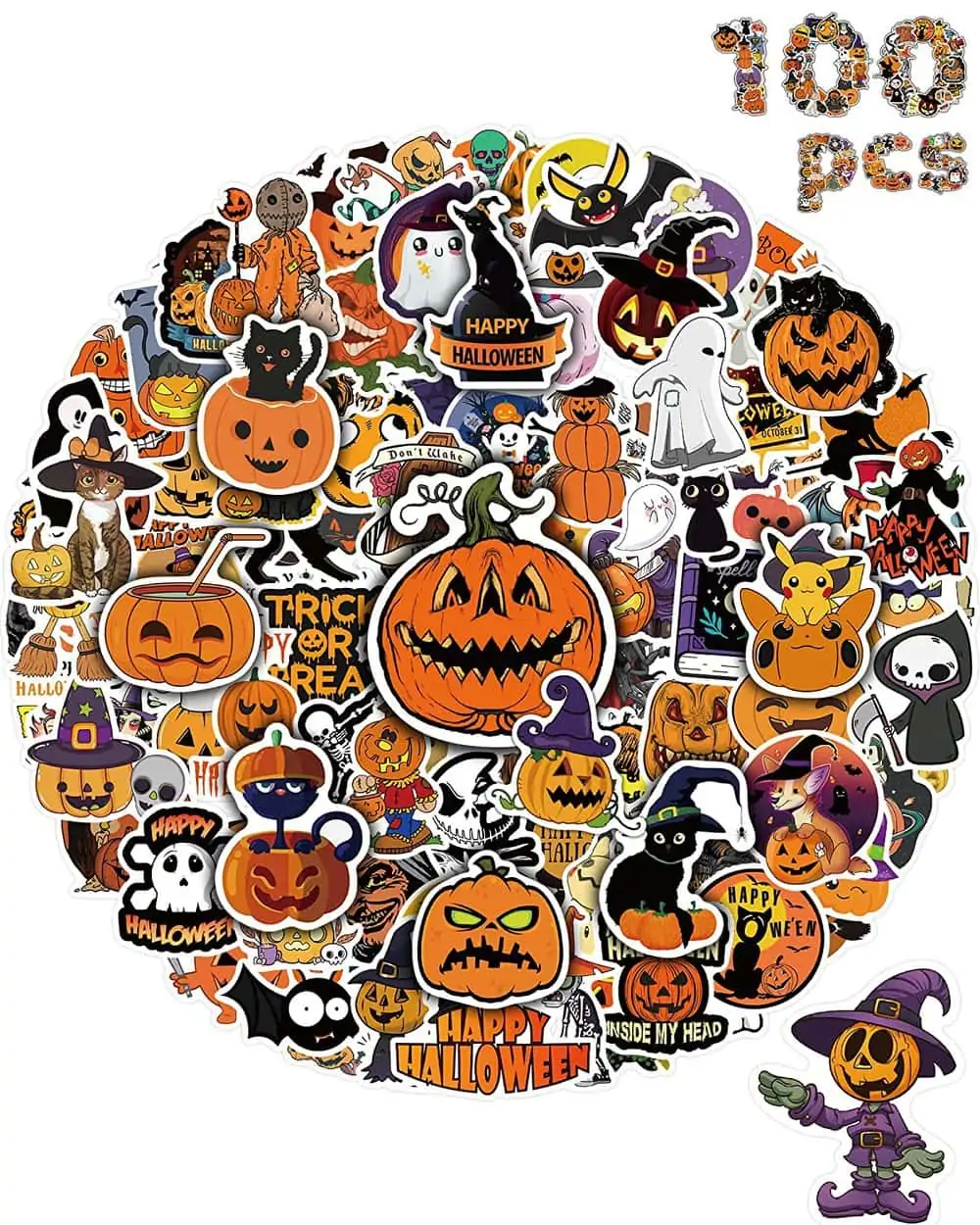 16. 100PCS Halloween Pumpkin Stickers, Vinyl Waterproof Stickers for Water Bottles, or this set here too.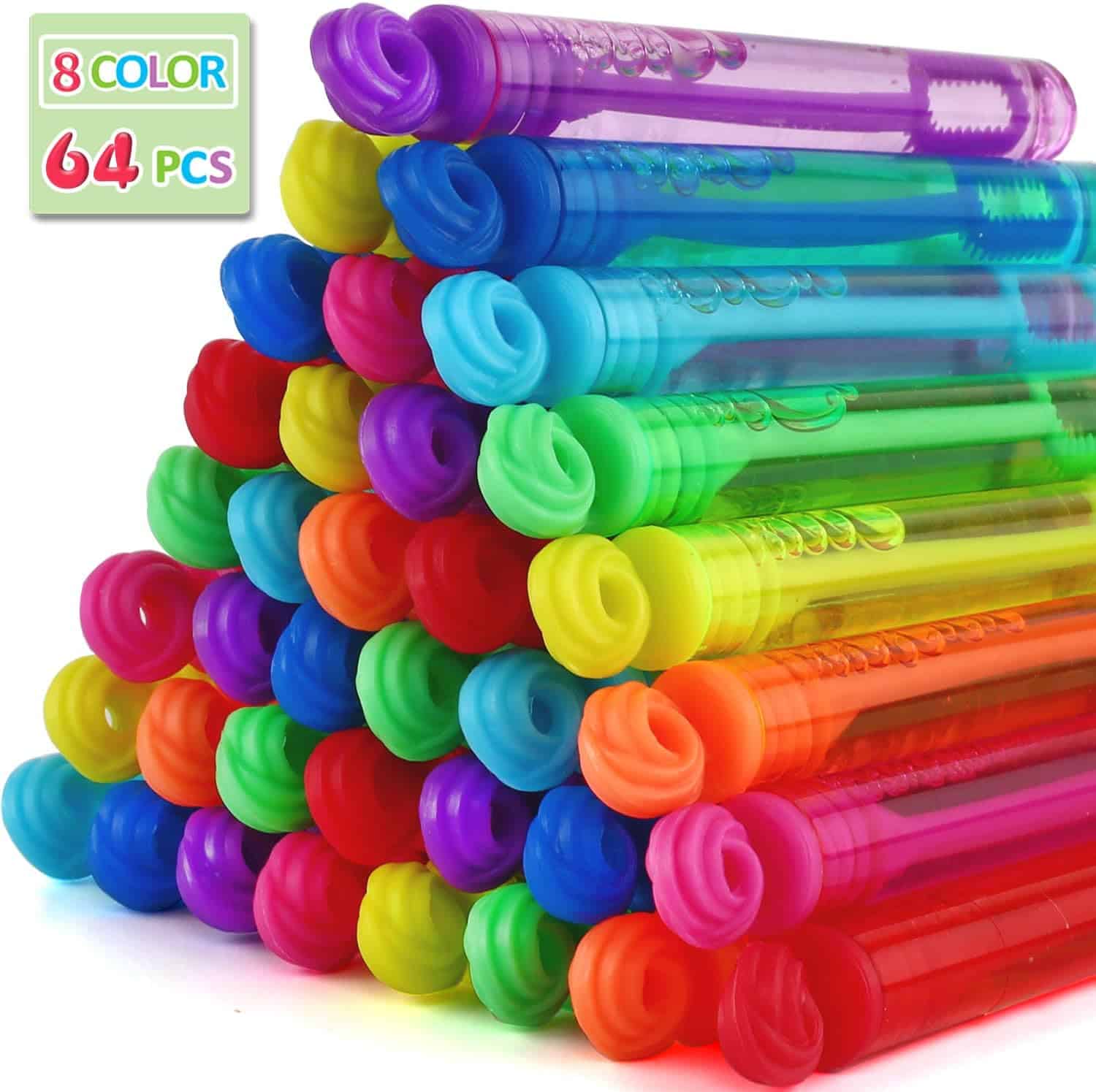 17. Bubble Wands – 64 pack on sale! Or, find this set of 90 available here.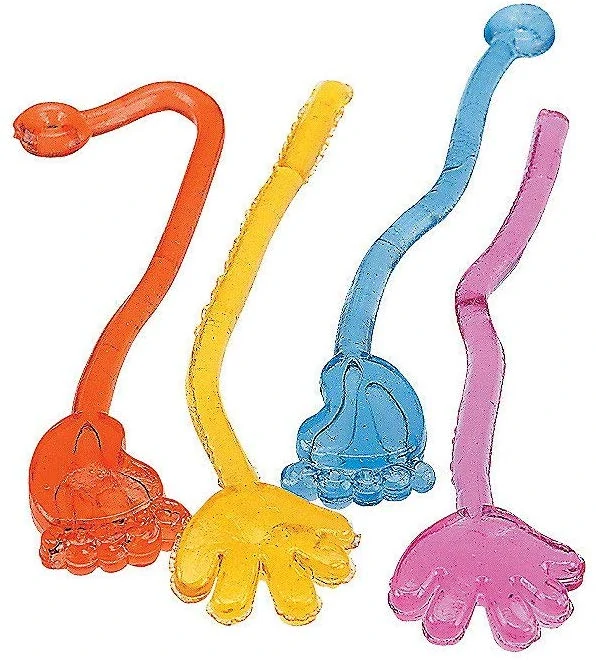 18. Sticky Hands and Feet, — clip the $2 off coupon!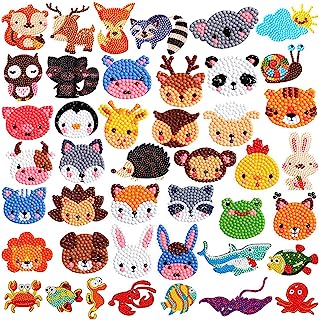 19. Diamond Painting Kits – 42 pc set + clip the $1 off coupon!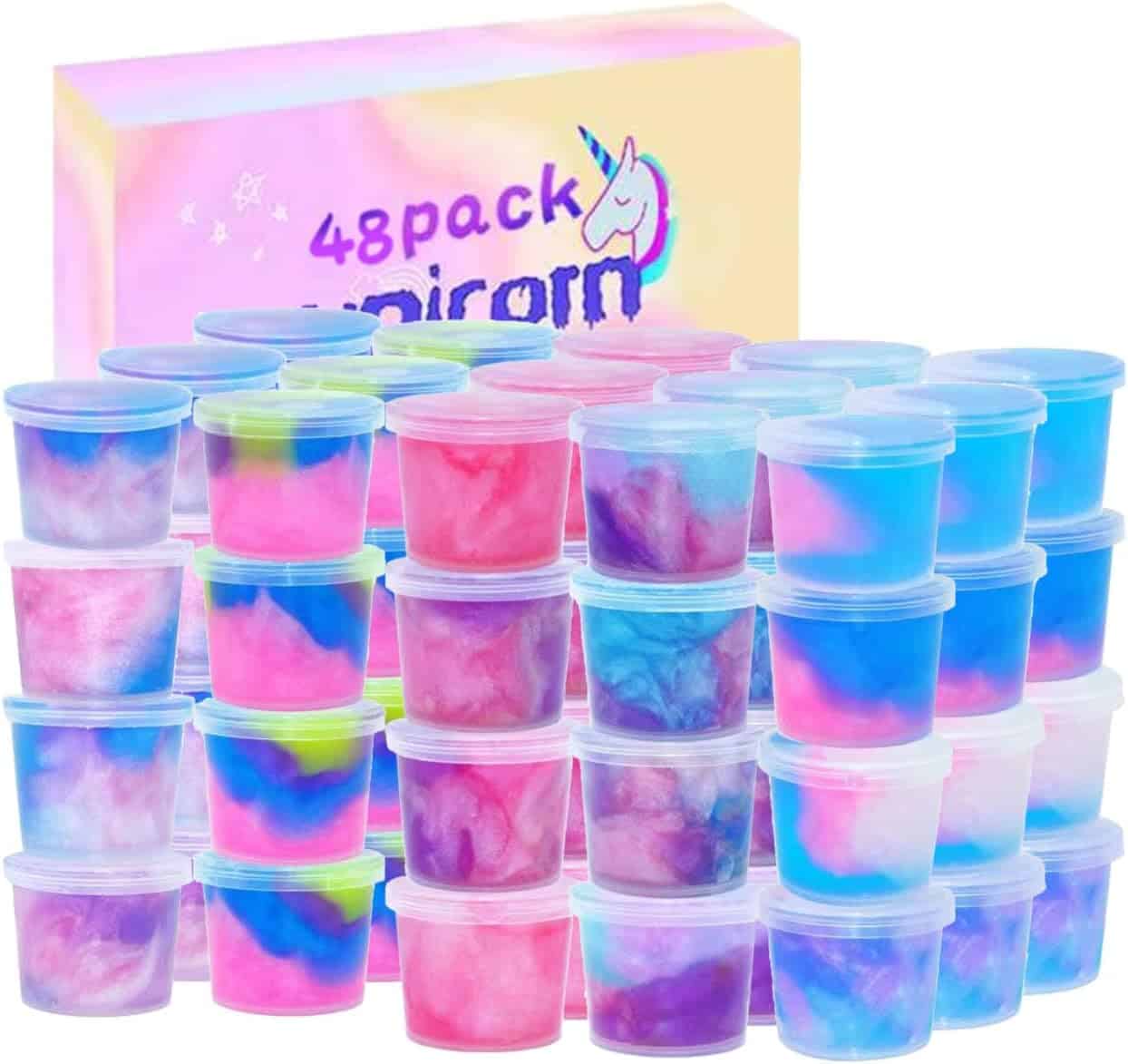 20. Grab mini slimes – this 48 Packs Unicorn Galaxy Slime is on sale here.
SPLURGE Idea – If you really want a fun and special non candy Halloween Treats alternative, check out these Halloween Party Favors – 24 Pack Gloves Stuffed Toys Pack here.
More Halloween Ideas::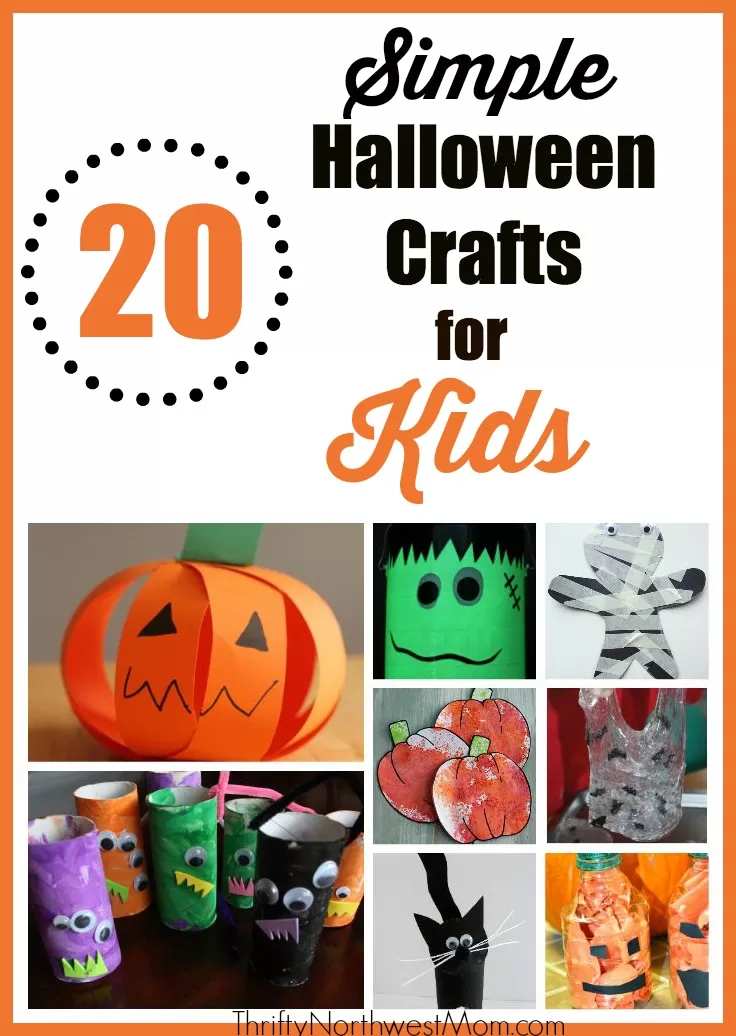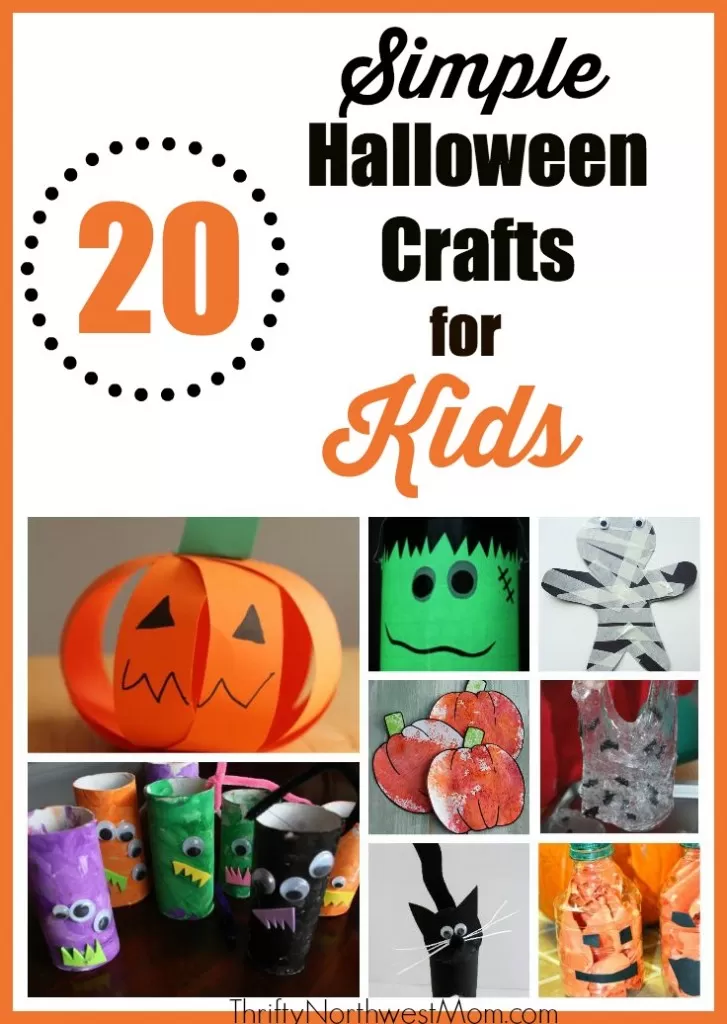 Simple Halloween Crafts for Kids – 20 Fun Fall & Halloween Craft Ideas