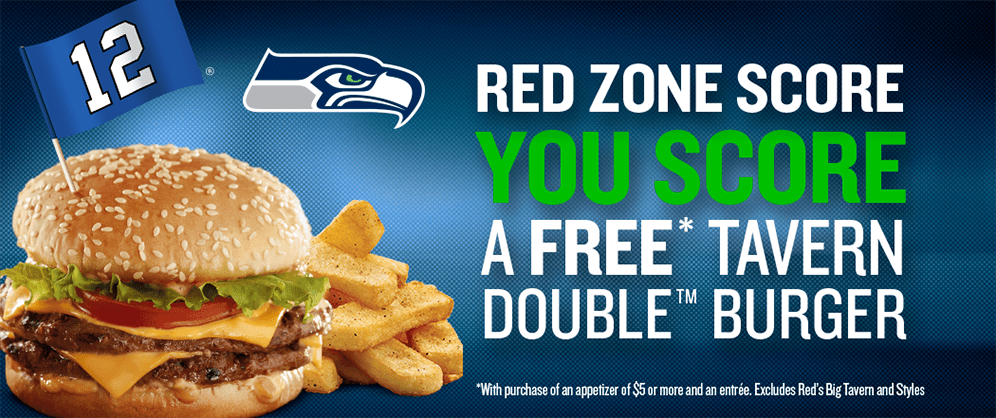 Today, Tuesday December 29, you can get a FREE Red Robin Tavern Double Burger and Fries at Red Robin, when you purchase any burger, entree salad or entree + 2 beverages at Red Robin participating NW restaurants (no appetizer purchase required any longer for this season!). This is available each Tuesday during the regular football season, if the Seahawks score a touchdown inside the Redzone in that week's game!
They ran a similar promotion last year and it was very popular. Just mention Tavern Double Tuesday to your server, on the Tuesday following any game that the Seahawks score a touchdown from the red zone to get this offer!
Red Robin will be offering this free burger promotion today!
This special Red Robin & Seahawks promotion will be going on the entire 2015 Seahawks season for participating WA, and OR restaurants.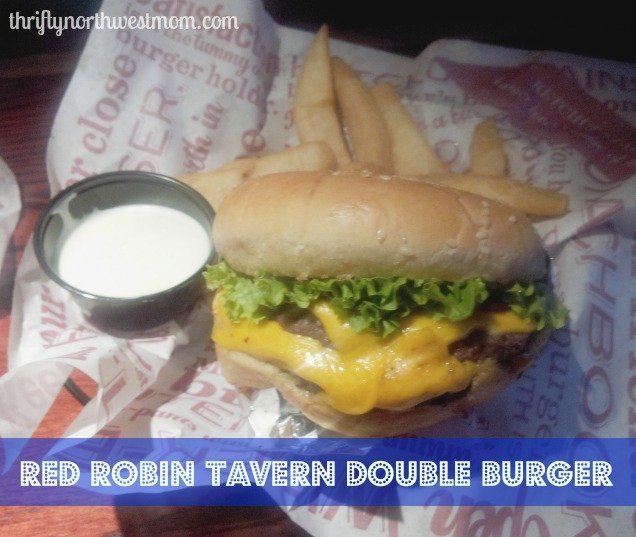 We headed into Red Robin and my husband tried out the Tavern Double burger & he most definitely approved! It is slightly smaller than the rest of their signature burgers, but with the bottomless fries, too, it's a nice size so that you don't feel like you're overeating as I can often feel like after finishing one of the larger burgers. I love the extra dipping sauces you can get with the bottomless fries for free too (buzzard sauce is my favorite)!
Make sure to sign up for the Red Robin Royalty Club to find out about awesome discounts like this in your area. And check out our list of restaurant deals and discounts available right now for more ways to save when dining out.