Vitacost: 5 Items + Be Box Filled with $70 worth of Items for as low as $20.00 Shipped!
This post may contain affiliate links and I may be compensated for this post. Please read our disclosure policy here.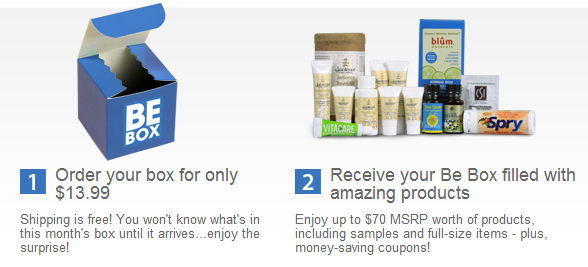 Check out how you can get deals from Vitacost on your favorite all natural, organic and  gluten free items! Right now you can score a pretty good deal if you combine a few promo's. Every month Vitacost offers a monthly Be Box deal. You can get a Be Box of your choice filled with $70 worth of products (full sized and samples) for only $13.99 shipped!  You can opt to buy a Be Box for one-time delivery, or you can  sign up for a monthly delivery.
The Be Box Series offers Vitacost customers a sneak preview of the best health & wellness, diet & fitness and beauty products on the market-from the best brands. New Be Well, Be Fit, Be Pretty, and Be Strong Boxes are available each month.

Plus, if you are new to Vitacost you can get $10 off $30 purchase by signing up. You can use this coupon to score a pretty fantastic deal! I came up with a scenario based on the items my family would love. You can add whatever you'd like to your cart. Just make sure your order is over $30, so you can use the coupon code.
Here's how to sign up:
Sign up with Vitacost.
click on the "Unlock Your Offer" Tab.
Enter your info in the box that pops up.
You should receive a message that says "Thanks for creating your account. Your $10 coupon will be delivered to the e-mail address you provided."
Check your e-mail for your coupon (May take longer than a few minutes to show up in your e-mail).
Once you get your e-mail, you will receive a promo code to use toward your purchase.
 Copy and paste your promo code into the "Promo Code" Box under the payment section of your order.
Here's a scenario I came up with: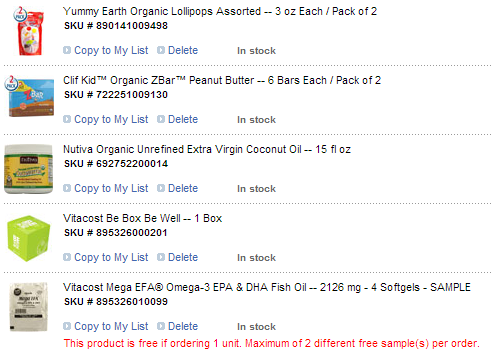 My total came to $34.96. After using my $10 off $30 purchase, my total for 5 items is $24.96, plus FREE Shipping! Make sure you bring your total to $30 so you can use your coupon code. If you stay close to $30 for your items including your Be Box, you could potentially spend as low as $20 to have your items shipped to your door.