Teacher Gifts – Pedestal Vase with Pencils & more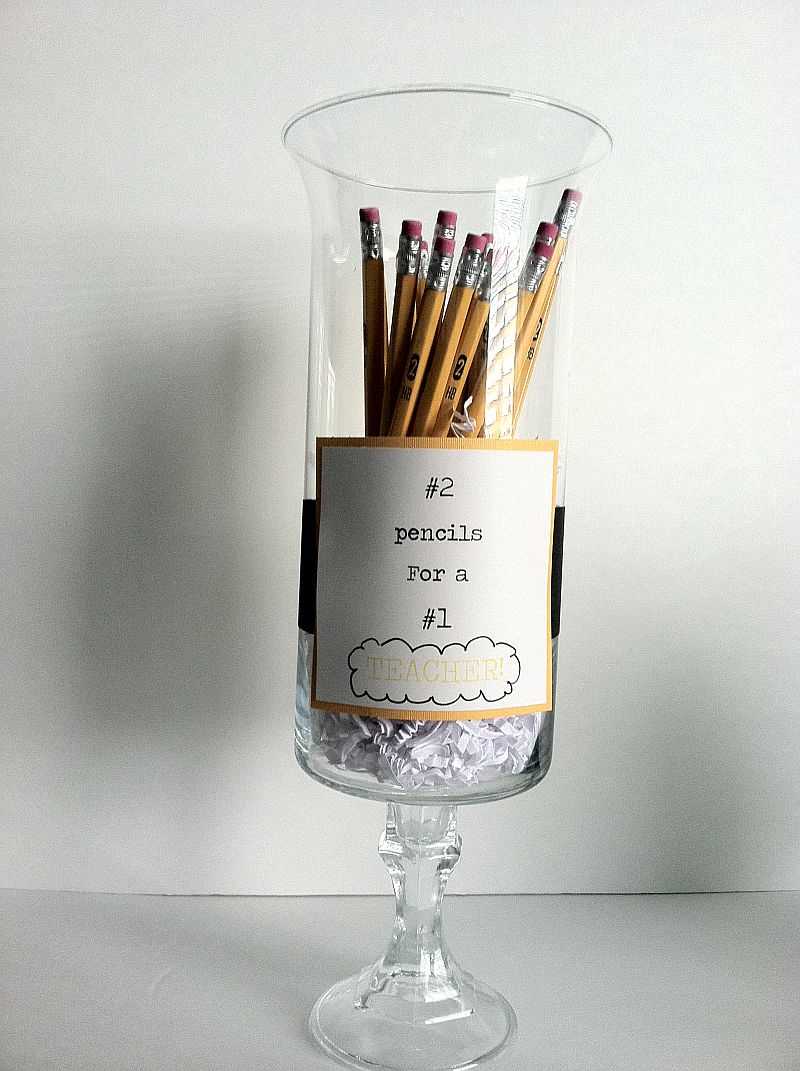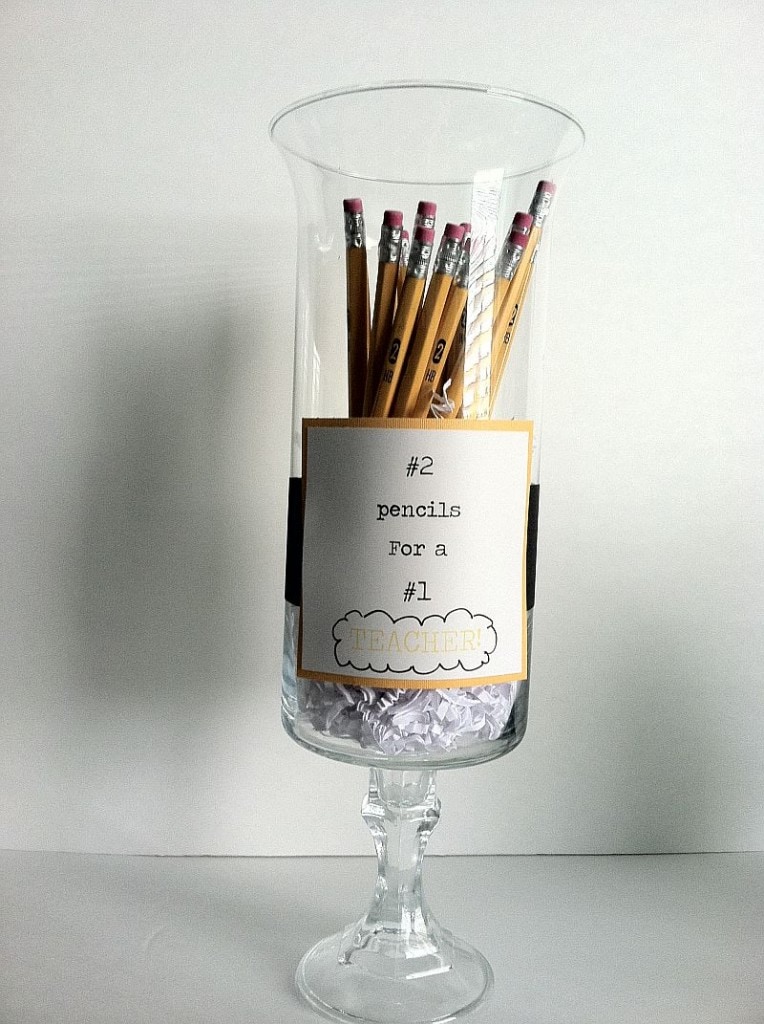 Pedestal Vase with Pencils
Last year in MOPS (Mothers of Preschoolers),  we made these pedestal vases using Dollar Tree candle sticks and Dollar Tree vases.  They are really super versatile and can be filled with so many different items.
Supplies:
Candle stick
Vase
E-6000 glue
Simply glue the vast to the top of the candle stick.  You'll need to wait for a bit until the glue has dried & the pedestal vase is steady.  Then you're ready to fill the vase with goodies!  I filled mine with #2 pencils.  You could also fill with flowers, a candle, candy or crayons-really anything that  you think the teacher might appreciate!
To top it off, I tied a ribbon around the vase & attached a card that said "#2 pencils for a #1 teacher). I just typed it up on cardstock & then mounted it on a coordinating piece of cardstock & taped it to the front of the pedestal vase for a fun little gift!
Hope Your Year Goes Smooth:
Another favorite idea that is so versatile is using the saying: "Hope your year goes smooth!" on a tag.  Attach the tag to a bottle of lotion, body scrub, a jamba juice gift card, lip gloss or a cookbook of recipes for smoothies.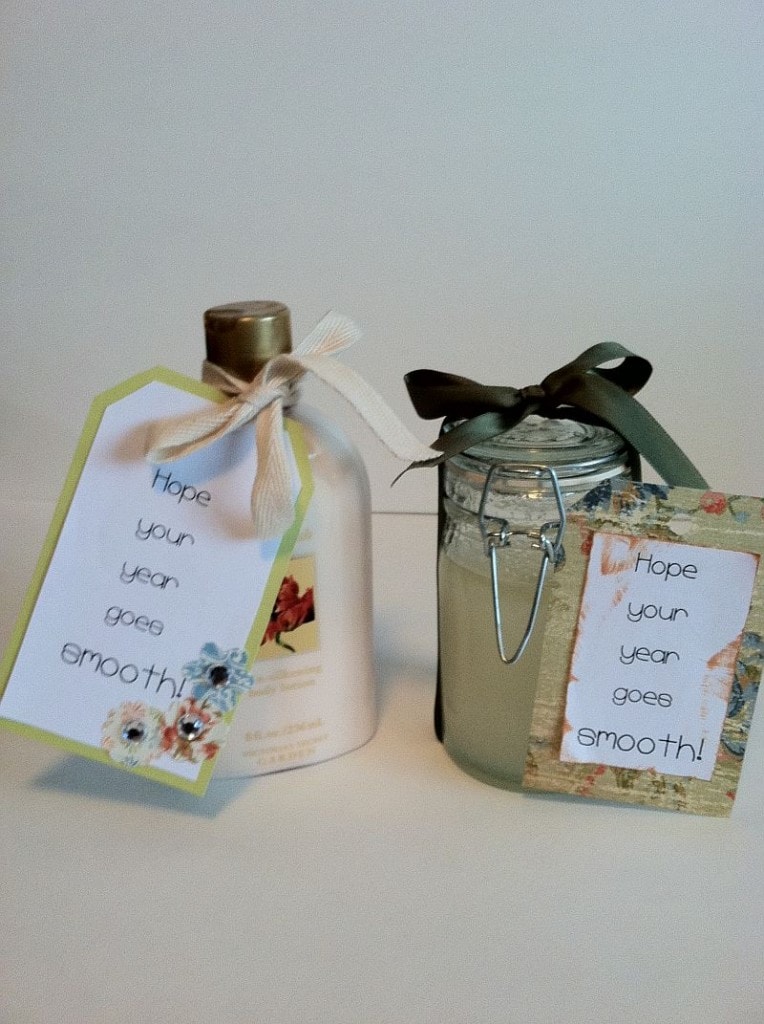 Here are a few links on how to make your own body scrub or lip gloss:
Make sure to check out all of the fun teacher gift ideas  in our back-to-school series:
So, what are your best ideas for teacher gifts? Any fun, creative ideas to share with all of us?