Star Wars Gift Guide – Toys, Legos, Collectibles, Books, & more!
This post may contain affiliate links and I may be compensated for this post. Please read our disclosure policy here.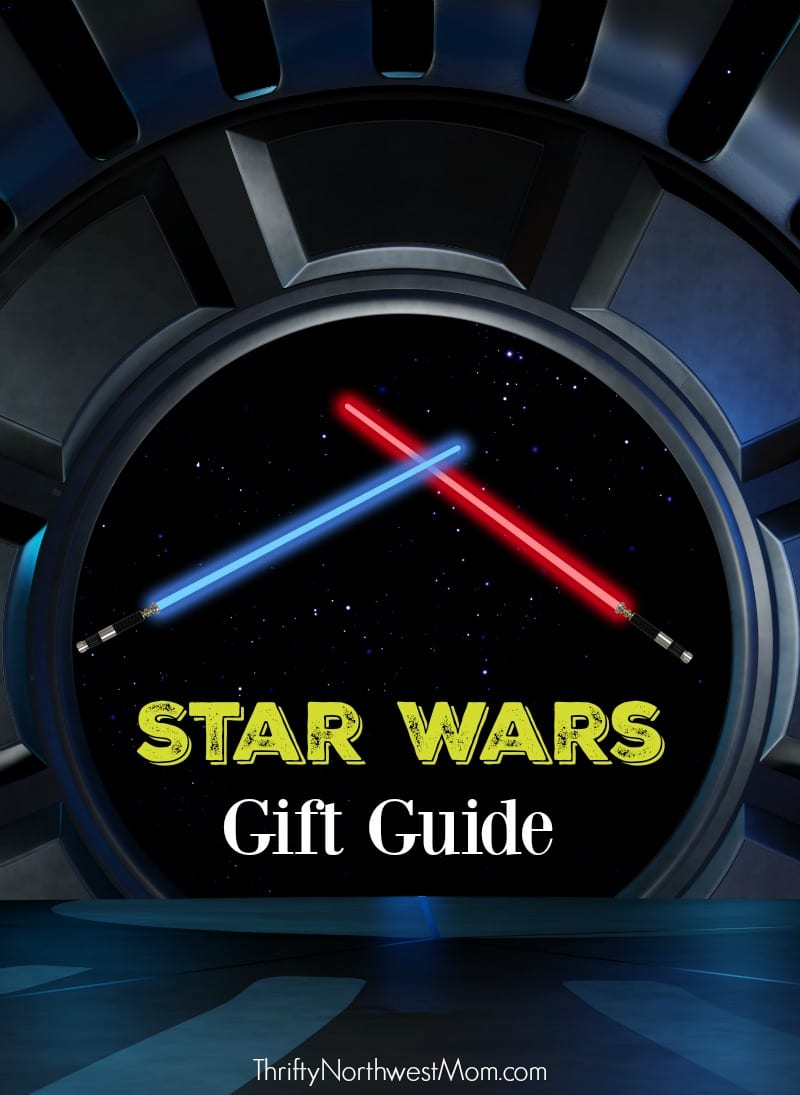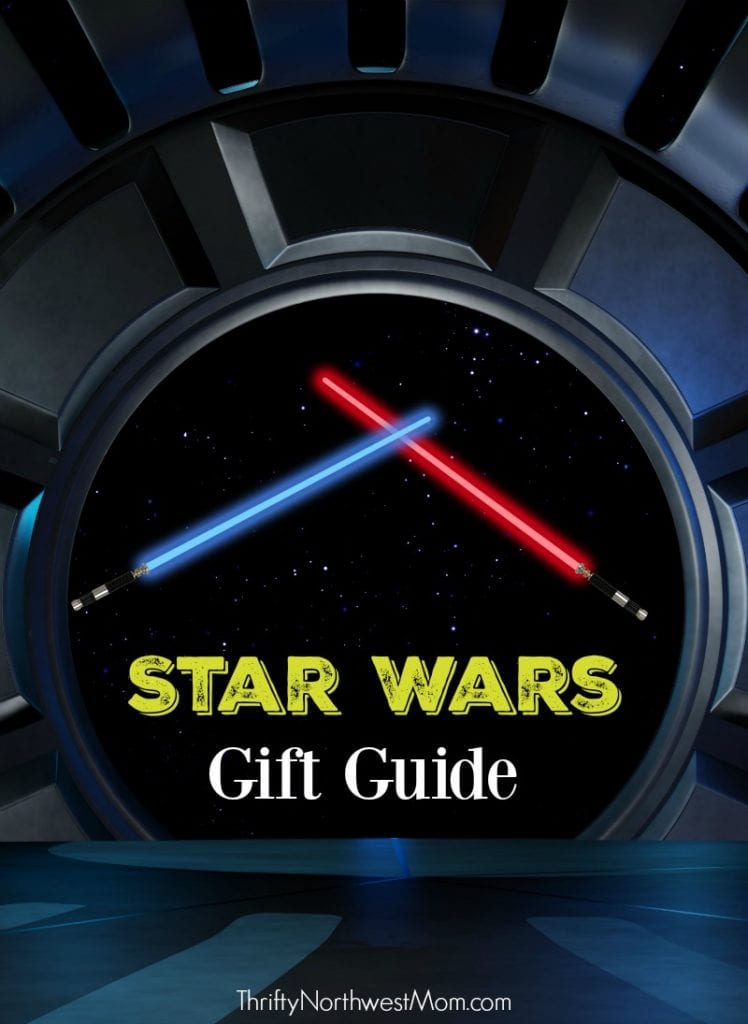 The  newest Star Wars movie will be coming out next month. This is the perfect timing to give a Star Wars gift to a big fan for Christmas, just days after the movie is released. We have compiled an assortment of ideas for the ultimate Star Wars fan – from toys, collectibles, board games, books & more!
Star Wars Toys: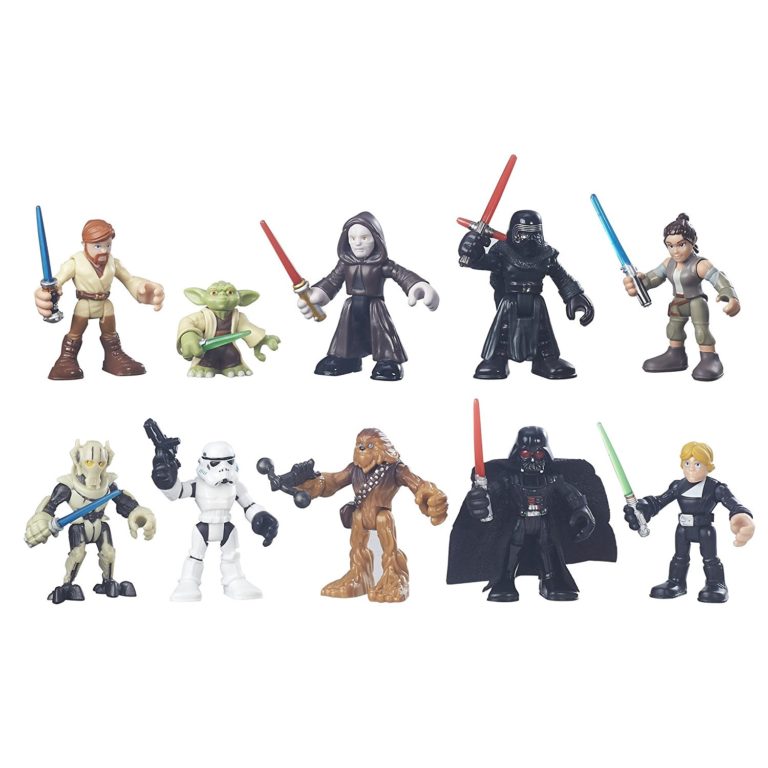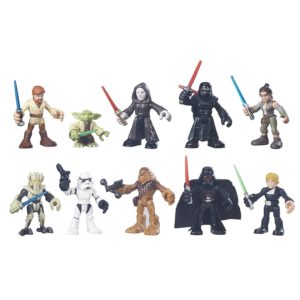 Star Wars Galactic Heroes Action Figures 
Includes Luke Skywalker, Darth Vader, Rey (Resistance Outfit), Kylo Ren, Yoda, Emperor Palpatine, Chewbacca, Stormtrooper, Obi-Wan Kenobi, and General Grievous figures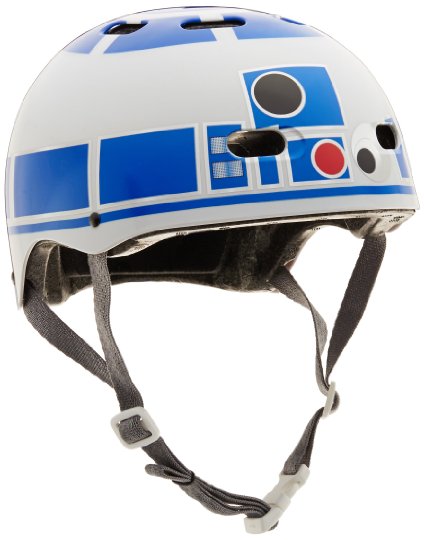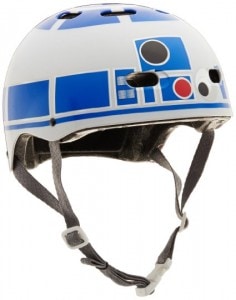 Fits head sizes: 51-54 cm

Hard-shell protection for the trails or skate park

Top and rear vents keep you cool

CPSC bike and ASTM F1492-08 skate compliant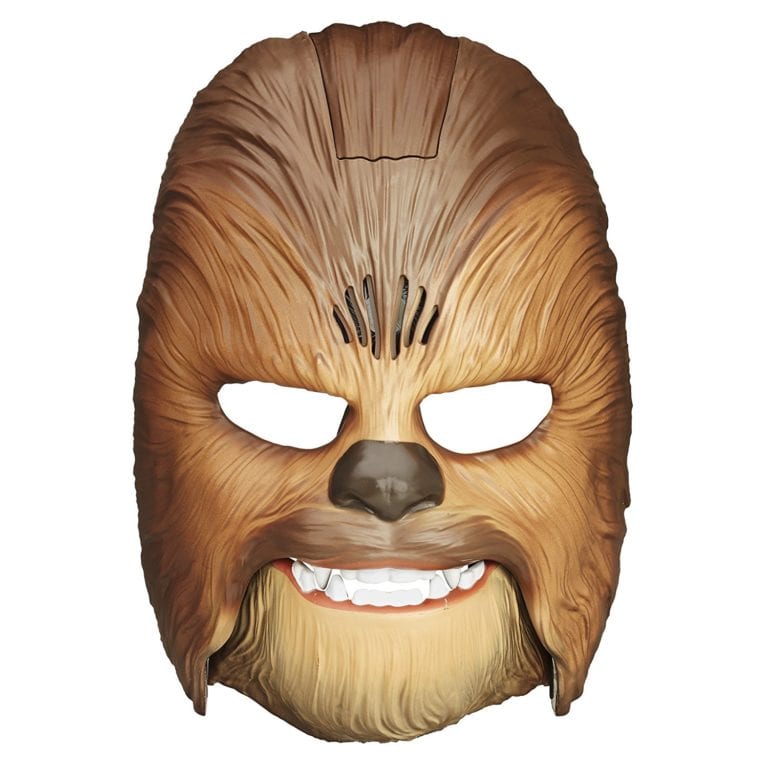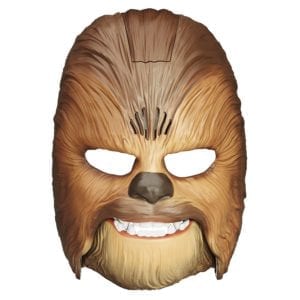 Star Wars The Force Awakens Electronic Chewbacca Mask
Movie-like appearance

Open mouth slightly to hear Chewbacca roar

Open it wider, and the roar gets louder

Use straps to adjust fit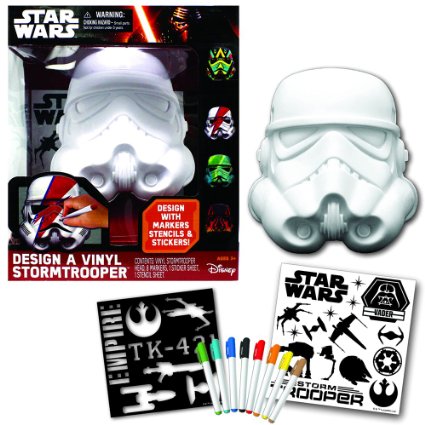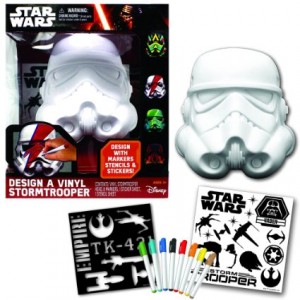 Star Wars Deluxe Design a Vinyl Storm Trooper Play Set
Great for kids to be creative and display in their room!

Create your own designs or use the suggested designs included

Includes one large vinyl Stormtrooper head, markers, sticker sheet, and stencils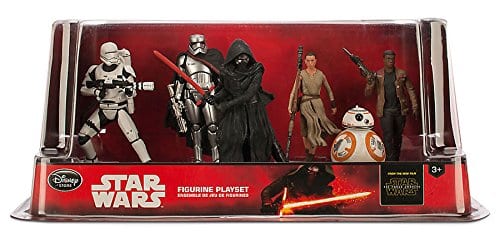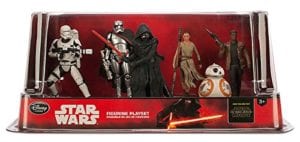 Set Includes: Flametrooper, Captain Phasma, Kylo Ren, Rey, BB-8, and Finn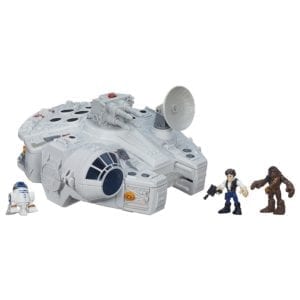 Star Wars Millennium Falcon & Figures
Recreate the classic Episode IV escape scene

Compatible with C-3P0 figure (Sold separately. Subject to availability.)

Includes Millennium Falcon vehicle, Han Solo figure, Chewbacca figure, R2-D2 figure, sensor dish, cannon, ladder, and label sheet.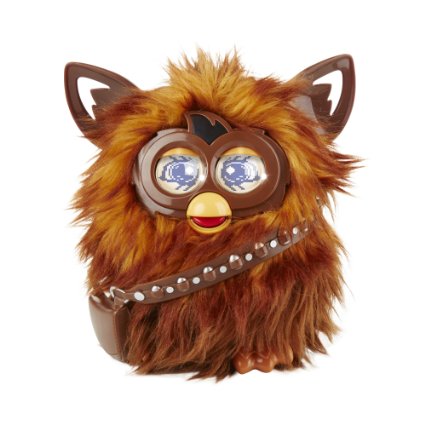 Interactive toy reacts to motion and touch

Creates an extra level of interactive play when Furbacca app is engaged

Create adventures and scenes from the Star Wars Universe

Unlocks Star Wars Furby Furblings

Includes Furbacca figure and instructions.

This item's packaging will indicate what is inside. To cover the packaging, select Ship in Amazon box on the checkout page.
Star Wars Lego Sets: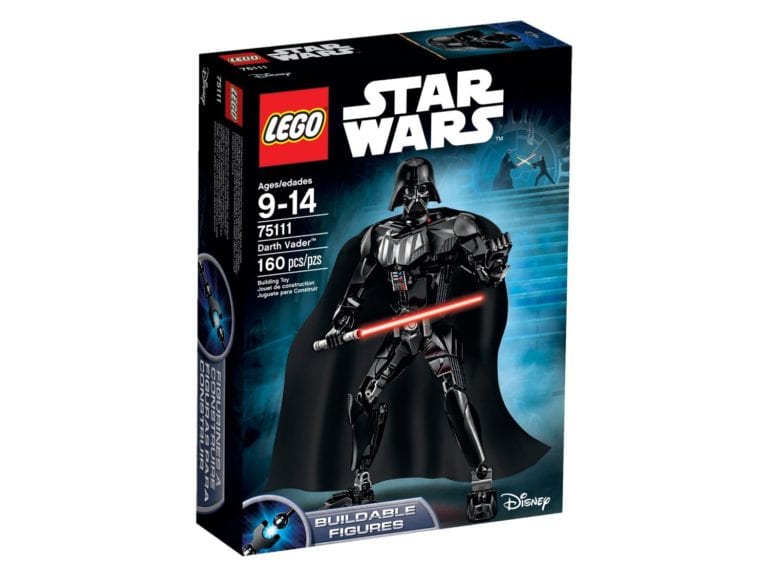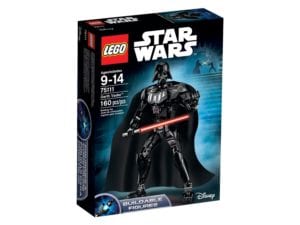 Star Wars Darth Vader Building Kit
Features fully poseable limbs, black armored suit, fabric cape, and a buildable red Light saber

Grab your Light saber and prepare for intense battle; feel the power of the dark side

Pose Lord Vader like never before; sturdy and durable design for intense action play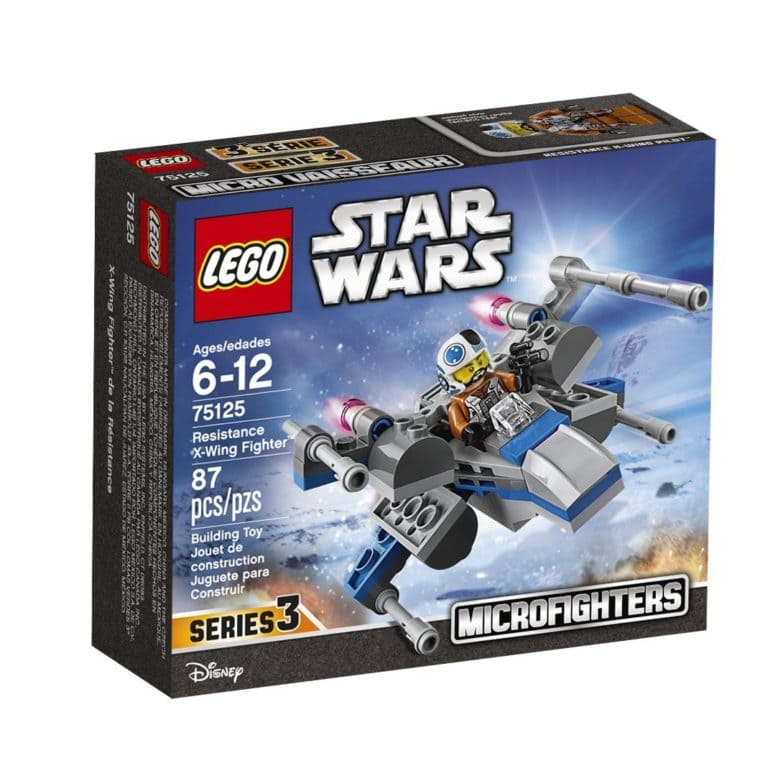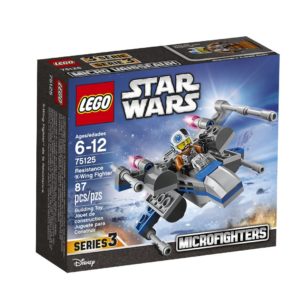 Star Wars Resistance X-Wing Fighter
Features folding wings and an open cockpit with space for a minifigure to sit

Includes a blaster pistol

Includes a Resistance X-Wing Pilot minifigure with an X-Wing Pilot helmet

Measures over 1″ (5cm) high, 3″ (8cm) long and 3″ (9cm) wide
Star Wars Collectibles: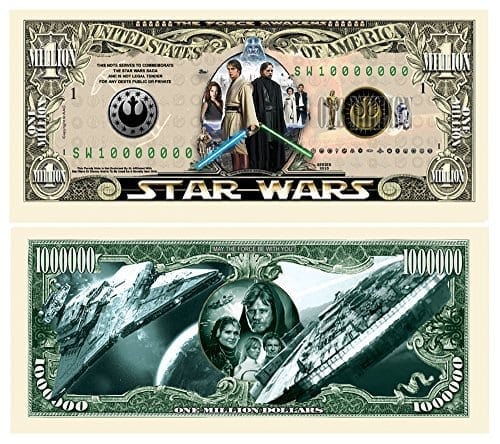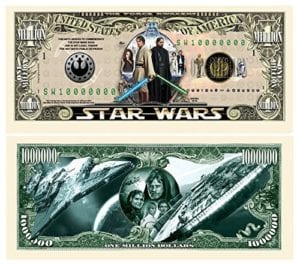 Limited Edition Star Wars Million Dollar Currency
Special Million Dollar Bill featuring Star Wars!

Comes complete in High Quality Collector's Grade Protective Currency Holder.

They make great gifts for friends or family and will be shipped to you within 24 hours of your order.

4 COLOR FRONT AND BACK PRINTING with great detail.

Same look, feel and size as real money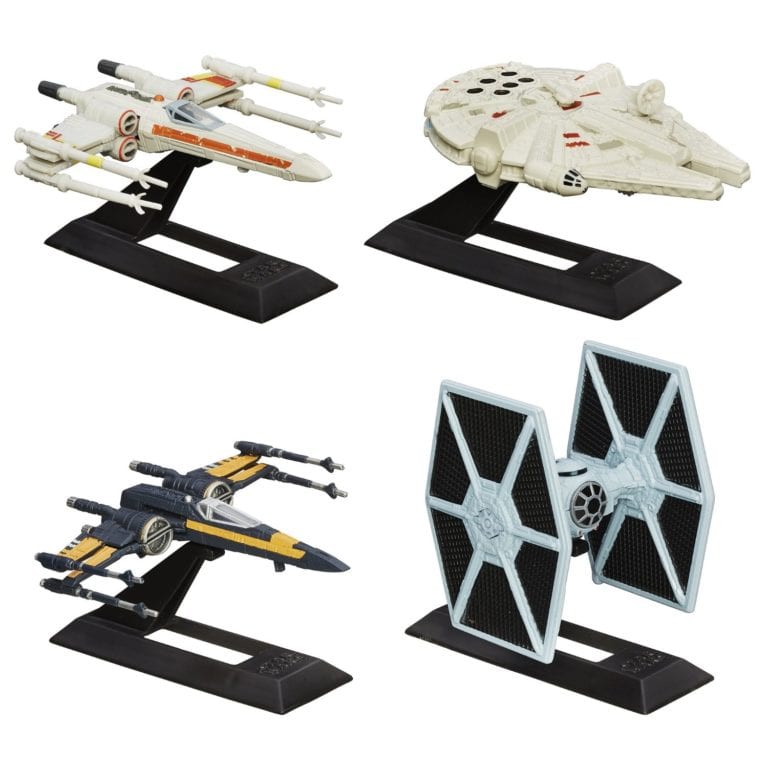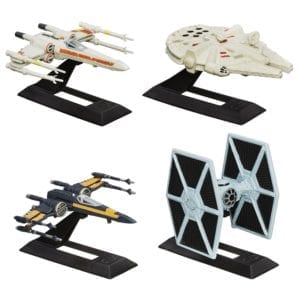 Star Wars Titanium Series Vehicle Multipack
Stand helps simulate hovering effect

Detailed vehicles look just like the ones in Star Wars: The Force Awakens

Play with the 4 included vehicles

Expand and enhance Star Wars collections

Includes 4 vehicles and 4 stands.
Star Wars Clothes: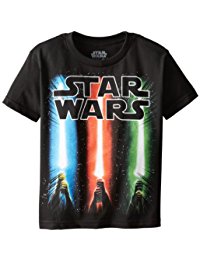 Star Wars Kid's Saber Rise T-Shirt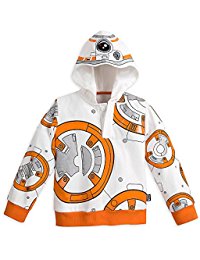 Star Wars Books: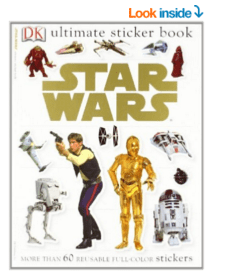 Star Wars Ultimate Sticker Book
With over 60 full-color, well-chosen stickers from the original Star Wars trilogy, DK Publishing has put together a collection of characters, ships, droids, and gadgets that'll please die-hard fans and pint-size sticker freaks alike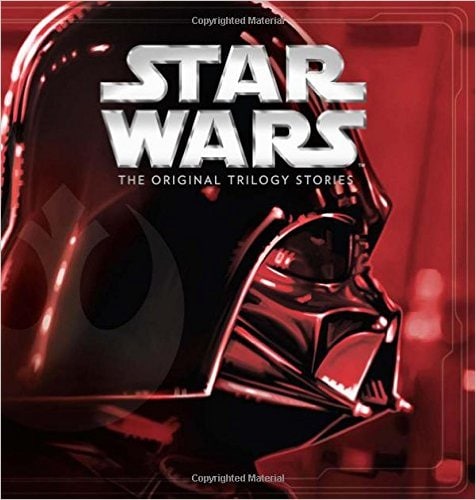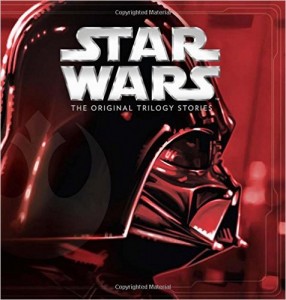 Star Wars: The Original Trilogy Stories
Join Luke Skywalker, Han Solo, and Princess Leia for one action-packed adventure after the next! This collection features 18 stories from the original Star Wars trilogy, beautifully illustrated by Star Wars artist Brian Rood. With foil on the cover, gilded pages, and over 250 pieces of both spot and full-page art, this storybook is a must-have for fans!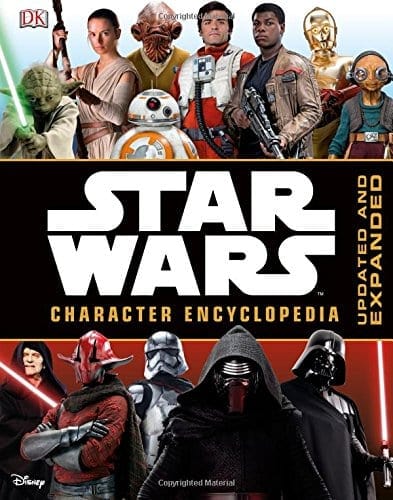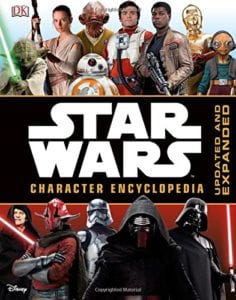 Star Wars Character Encyclopedia
Star Wars Character Encyclopedia: Updated and Expanded, the definitive guide to the people, aliens, and droids of the Star Wars galaxy, is back, bigger and better than ever before, and packed with new Star Wars characters!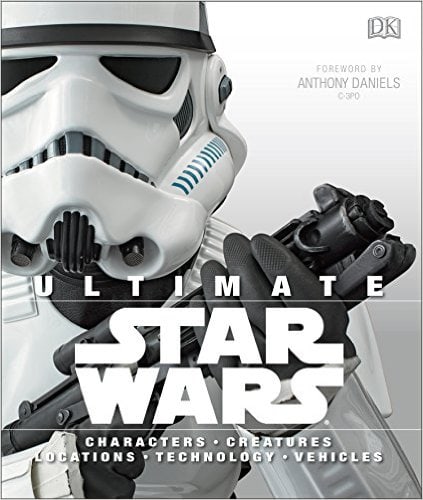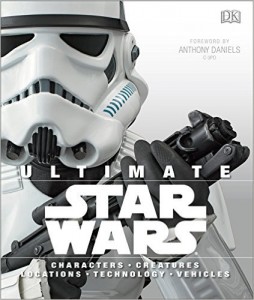 Become an expert on the Star Wars galaxy!  Ultimate Star Wars® is an in-depth visual feast exploring the characters and storylines from the Star Wars galaxy. This is a beautifully illustrated guide that is structured chronologically and packed full of information about key characters and storylines from the Star Wars movie saga, The Clone Wars, and Rebels™. Ultimate Star Wars will get new and old fans caught up and knowledgeable on all things Star Wars.
Star Wars Video Games: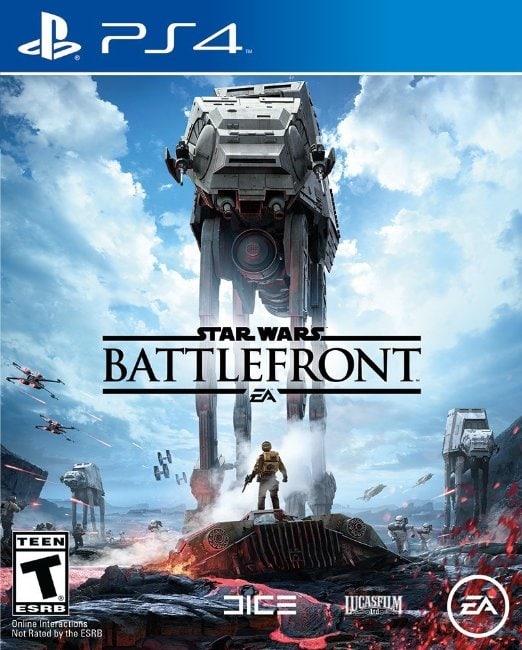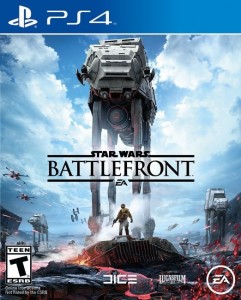 Star Wars: Battlefront – Standard Edition –  for XBox One  and PS4
Visit classic planets from the original Star Wars trilogy, detailed with an unprecedented amount of realism and sense of authenticity that will transport you to a galaxy far, far away

Pilot a diverse set of ground-based vehicles including nimble speeder bikes, massive AT-ATs, and more

Encounter a variety of beloved characters from the original trilogy such as C-3PO and R2-D2

Pilot the Millennium Falcon, X-wings, TIE fighters, and more of your favorite vehicles in exhilarating aerial combat

Battle alongside your friends online or in offline split-screen Co-op mode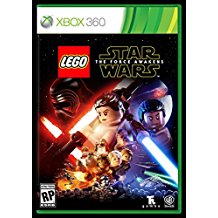 Lego Star Wars The Force Awakens
Players can relive the epic action from the blockbuster film in a way that only LEGO can offer, featuring all of the storylines from Star Wars: The Force Awakens, retold through the clever and witty LEGO lens.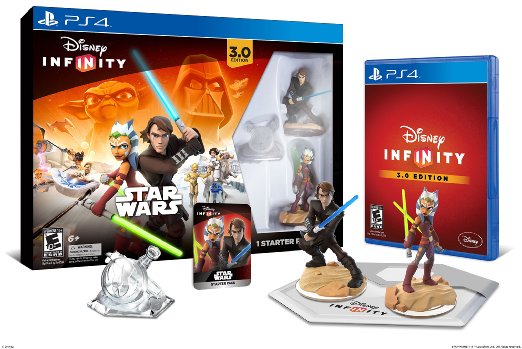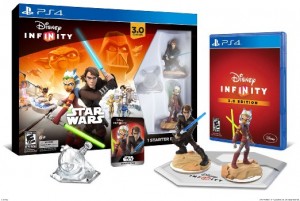 Disney Infinity 3.0 Edition Starter Pack for PS4
1 Disney Infinity 3.0 Edition Video Game (Unlocks Play Set and Toy Box Modes)

1 Disney Infinity 3.0 Edition Base

2 Star Wars Figures: Ahsoka Tano, Anakin Skywalker

1 Star Wars Twilight of the Republic Play Set Piece

1 Web Code Card

Expand your Infinity 3.0 collection with the Amazon Exclusive Fear Character, and the Amazon Exclusive Inside Out Bundle.
Star Wars Board Games: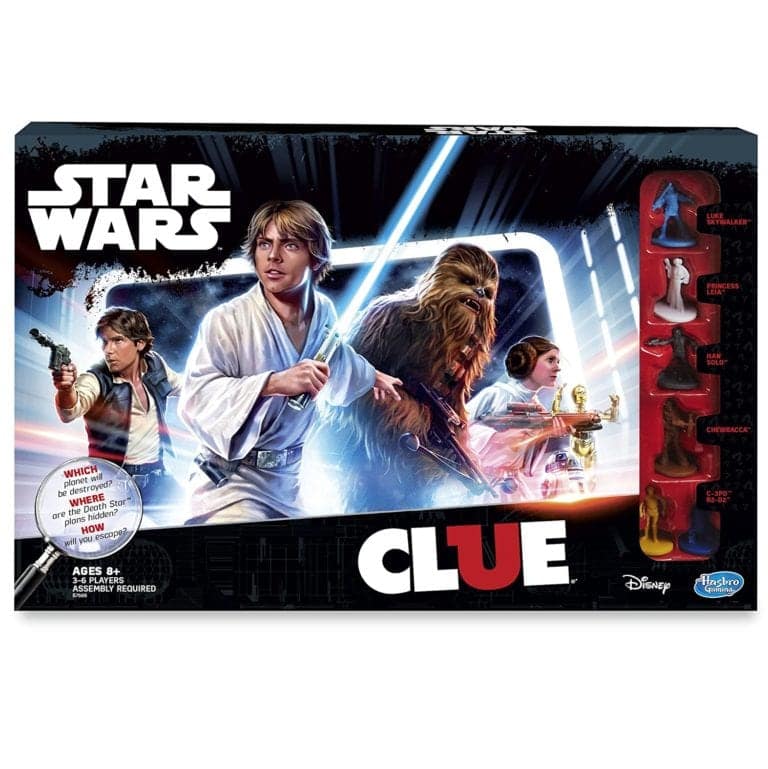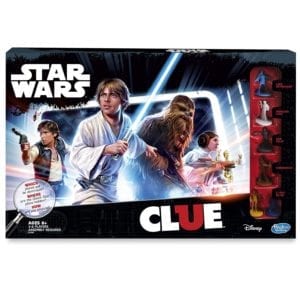 Play as Luke, Leia, Han, Chewbacca, R2-D2, or C-3PO

Save the Galaxy from destruction by the Empire

Figure out Darth Vader's next target

Find the secret plans to the Death Star

Steal the correct vehicle to escape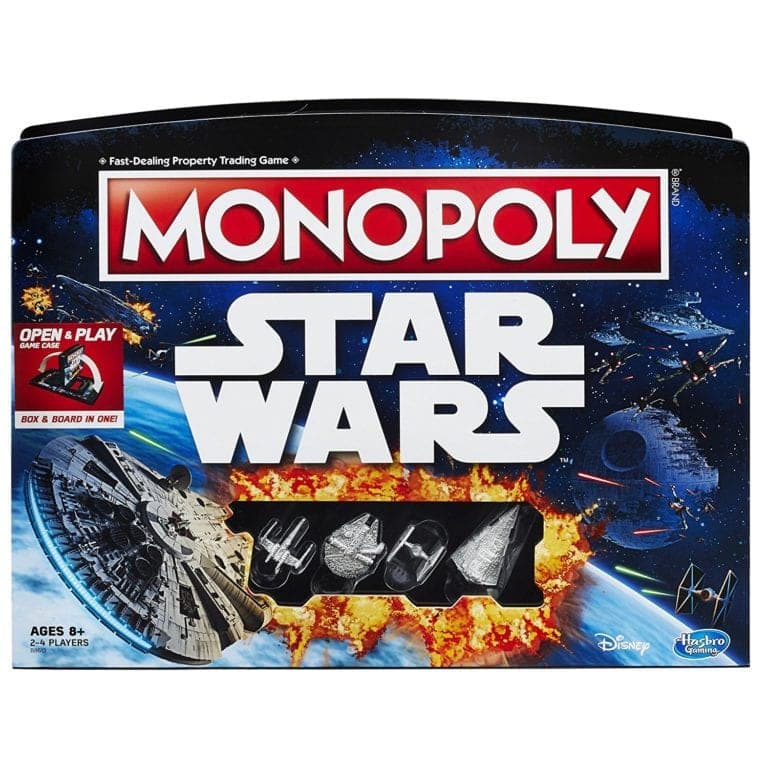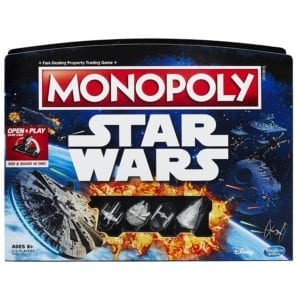 Star Wars-themed Monopoly game

Buy and collect rent from iconic Star Wars locations

Use the Force for special abilities

Features Open and Play Case

Includes gameboard, 2 dice, 4 ship tokens, 64 cardboard property markers (16 for each ship), 16 Chance cards, 1 money pack, and game guide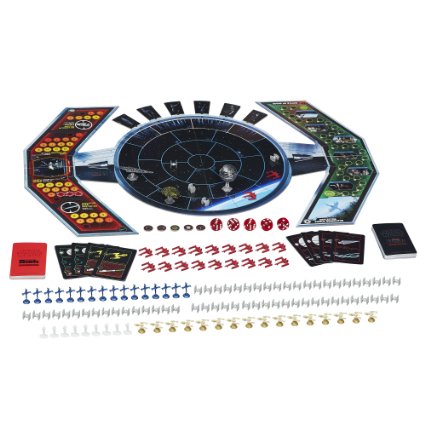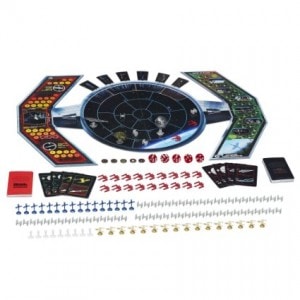 Star Wars The Black Series Risk Game
Includes X-wing, Y-wing, and TIE fighters for attacks

Order cards let players attack and defend

Tilt the game one way or the other by destroying Luke Skywalker or Darth Vader

Includes 3 gameboard pieces, 20 X-wings, 16 Y-wings, 56 TIE fighters, 6 Rebel fleet markers, Millennium Falcon ship with stand, Executor with stand, Death Star with stand, 4 hit tokens, 9 Stormtrooper figures, Rebel Strike Team token, 30 Empire order cards, 30 Rebel order cards, and 5 translucent dice.
Star Wars Blu-Ray / DVD's: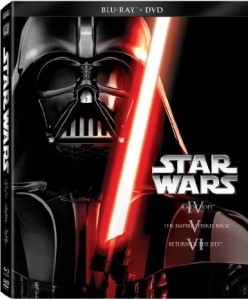 Star Wars Trilogy Episodes IV-VI (Blu-ray + DVD) 
Star Wars Trilogy Episodes I-III (Blu-ray + DVD)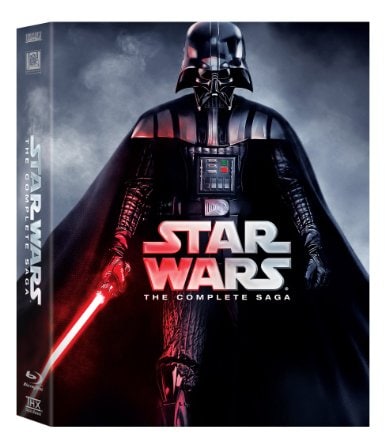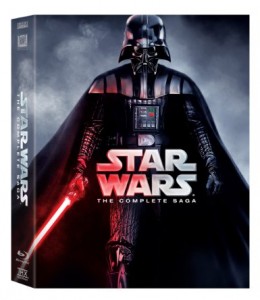 Star Wars: The Complete Saga (Episodes I-VI) [Blu-ray]
What are your favorite gifts to give a Star Wars lover? We'd love to hear any unique suggestions you have!