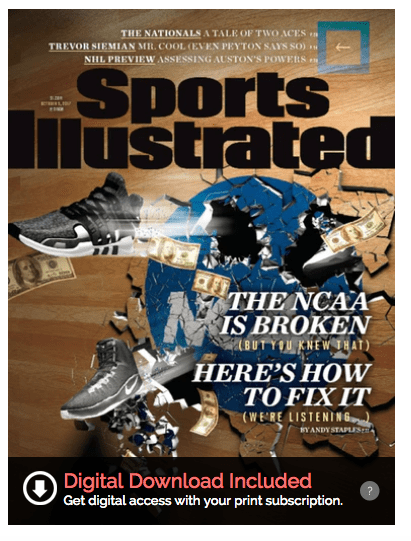 Sports Illustrated Magazine Deal!
Right now, you can subscribe to Sports Illustrated Magazine for only $18.95 per year (92% off)! You can order up to 2 years at this price! Just enter coupon code THRIFTYNWMOM
This offer expires at Monday 06/18/18 04:00 AM EST EST
More about Sports Illustrated:
Sports Illustrated Magazine is a weekly publication that is the sports authority for American sports. SI features quality photographs, as well as news articles inclusive of all sports – college and professional, men's and women's.
If you find another magazine you like at Discount Mags as well, use the coupon code: THRIFTYNWMOM & you should get 20% off the order price (this may not apply to all magazines, but it does work for most of them)
Save