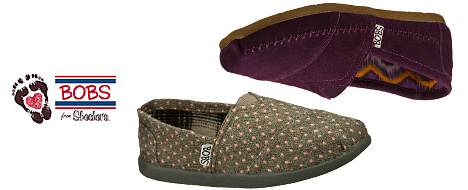 Skechers Bob Shoes on Sale – Up to 50% off
Zulily has Skechers Bob Shoes on sale, up to 50% off ! Choose from a variety of colors and styles , all at up to 50% off of regular retail prices! Shipping charges are around $5 – $6.
Inspired by the idea of gifting a pair of shoes with every purchase, BOBS was created to help children in need worldwide. Since inception, they've proudly donated more than five million pairs of shoes to children in the US and 25 countries around the world. Globally-minded and eco-friendly, BOBS is designed with comfort, style and care in mind.
Here are just a few we found:
Natural Hot Coco Clog – $21.99
Gray Polka Dot Slip On Shoe – $22.99