#SipIntoSomethingNew – Try Lipton Detox & Stress Less Teas For A Perfect Fall Drink!
This post may contain affiliate links and I may be compensated for this post. Please read our disclosure policy here.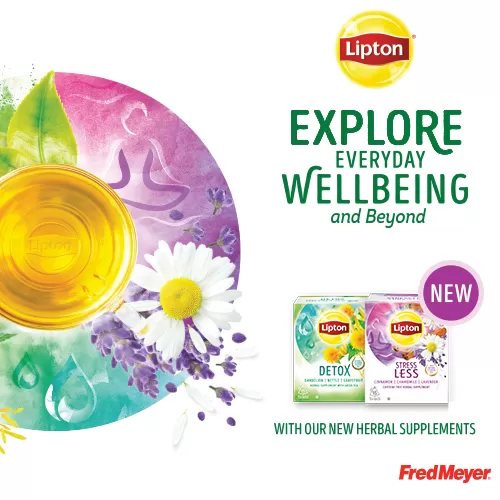 #SipIntoSomethingNew
Disclosure: Post sponsored by Mirum but all opinions are my own. Please see below for additional disclosure.
Fall is definitely here, and one of the things I like the most when the weather cools down, is to enjoy a great hot drink. Drinking tea is my latest obsession in the evenings. I find it calming, and comforting. Its a nice way to wind the day down and get ready for bed as well. I also love Essential Oils (use them as a natural approach to health) so when I found out there was a tea out there that used them in the tea, I was pretty excited. Lipton's new herbal teas are carefully selected botanical's that are blended with essential oils that make every cup delicious!
The Stress Free is my favorite, as it has cinnamon and lavender flavors among others. Both of these aromas are calming to me, before I even start sipping the tea. Plus, the cinnamon especially, reminds me of so many of the comforts of Fall that I love. I like to brew this tea, even just to make the house smell good!
The other thing I love about drinking tea, is that it allows me to get more water in my body, with some flavors (but no added sugary products).
Here are the two teas I tried out: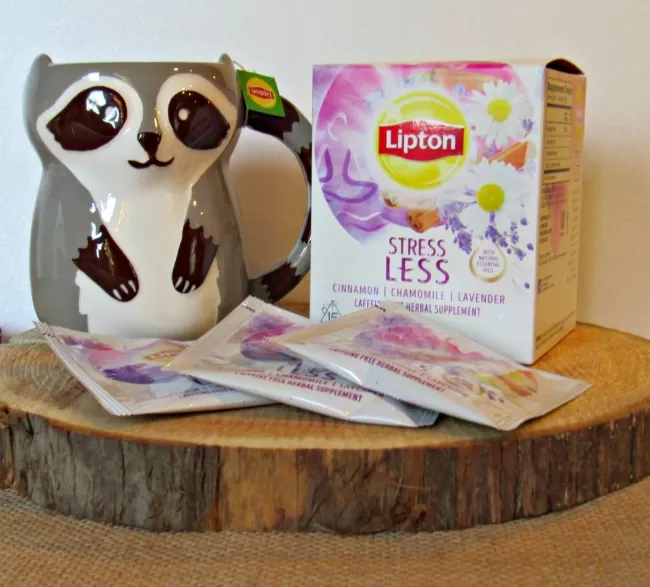 Stress Less:
Cinnamon, Chamomile, Lavender Caffeine Free Herbal Supplement      

A comforting, cozy herbal infusion to help you unwind.*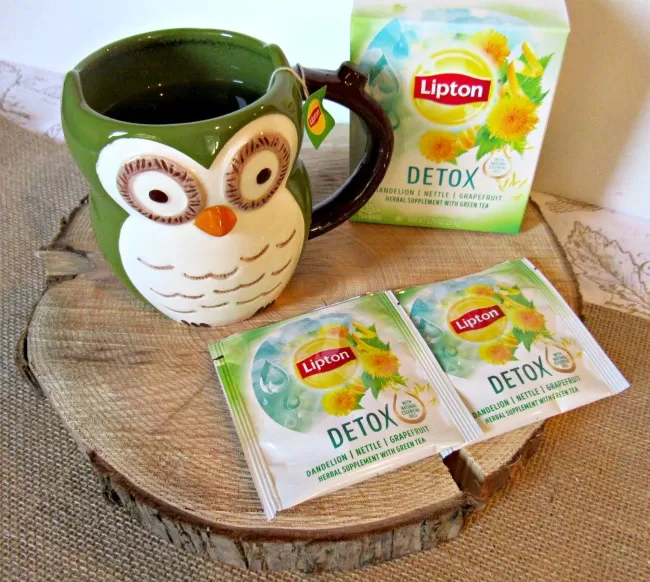 Detox:
Dandelion, Nettle, Grapefruit Herbal Supplement with Green Tea         

This herbal and green tea infusion is the perfect companion to clean eating.*
* These statements have not been evaluated by the FDA. This product is not intended to diagnose, cure or prevent disease.
To Brew The Perfect Cup of Tea this Fall: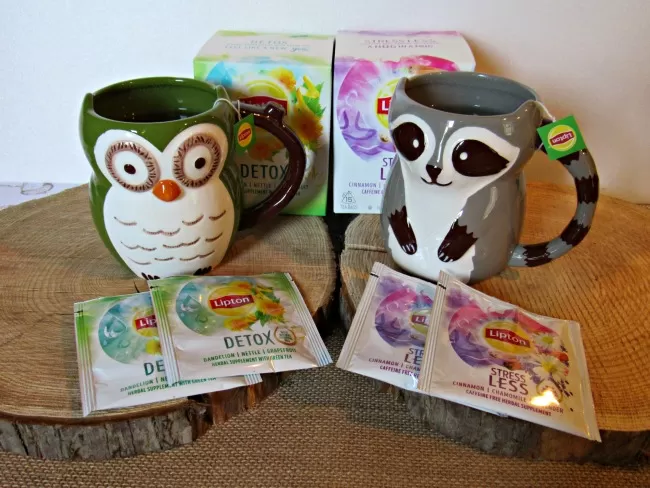 Start with a mug you love. This may sound silly (and maybe its just me) but the mug makes the tea better. Some mugs seem to let the water cool off faster then others. For me drinking tea is so much about the entire ritual. I love to smell it. I love the feel of a warm cup in my hands in the evening. I love to savor the taste of it. And I love to drink it in a mug I like to look at and hold!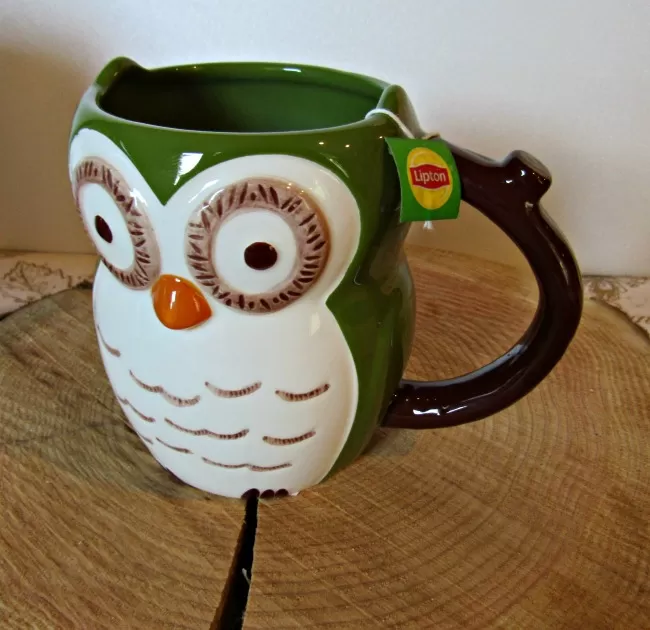 Add your tea of choice (I am using the Detox in this example). I like to twist the bag around the handle of the mug, so when I pour the water in it does not drag the paper part of the tea bag into the mug.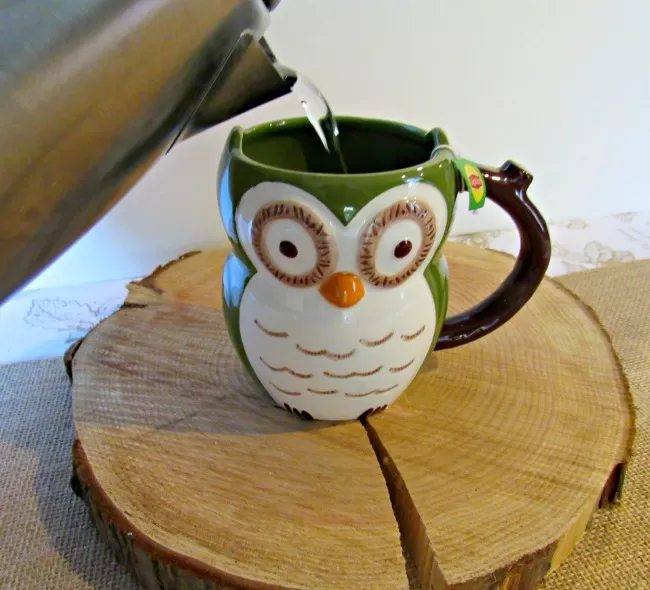 I use a Kettle to get my water to boil quickly. This make tea so convenient, and maybe its just me, but I prefer the taste to water that has been warmed in the microwave.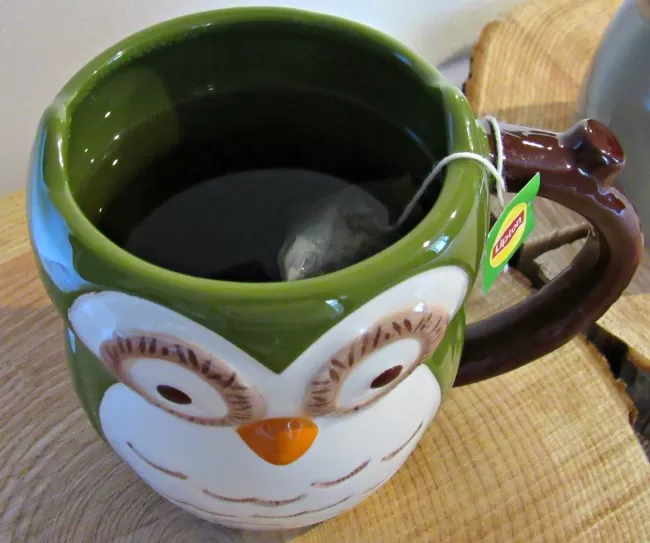 Then, for the perfect cup, brew your tea bag in the water for 4-6 minutes.
Remove the tea bag and enjoy (or you can leave the tea bag in if you like a stronger flavor).
Many of you will be happy to know that the green tea in Lipton Detox and Stress Free is 100% Rainforest Alliance certified as well.