Savvy Style NW: Back to School Wardrobe Special + Giveaway for 2 Hour Closet Detox!
This post may contain affiliate links and I may be compensated for this post. Please read our disclosure policy here.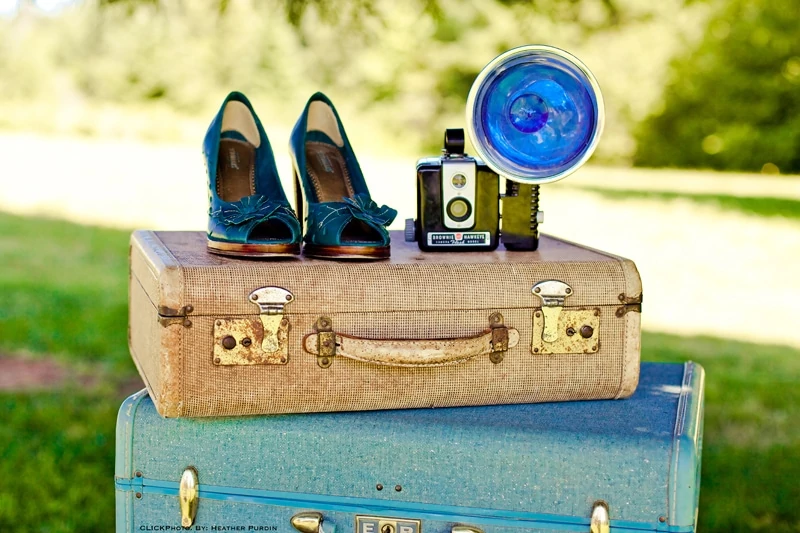 We've been talking about all sorts of great Back to School shopping tips & tricks these past two weeks to get your kids ready for school on a budget.  I don't know about you, but I also think of Back to School time as a fresh start for me as a mom too, even more so than the start of the year in January. It's time to think about freshening up my wardrobe, making changes for the coming school year with organization and time management & just start off the year on the right foot!
So, I thought this was the perfect time to talk about my experience this summer working with Tara Poulsen from Savvy Style NW and share with you a special offer that Tara is offering just for Thrifty NW Mom readers.  I mentioned Tara's site last week as she shared some excellent tips on how you can save a significant amount on your back to school clothes shopping. Tara is a personal shopper & wardrobe consultant who has worked in the retail industry for years in high end retail locations (as a personal shopper, fashion stylist & wardrobe consultant). She lives in the Vancouver, WA area & now owns a personal shopping & wardrobe consulting business called Savvy Style NW.
I first learned of Tara's business from my blogging pal, Angela from Frugal Living NW a year ago, at the Savvy Blogging Summit conference in Colorado. I was so impressed by all these super-cute outfits Angela was sporting at the conference & she let me in on her secret – she had met Tara & took advantage of her closet detox & personal shopping session to find outfits that would fit her best – her own personal "What not to Wear" session. Yes – I knew that this was exactly what I needed! However, I also knew that Tara lived in southwest WA & I was a bit too far away. However, Angela posted in May a special Mother's Day deal that Tara was offering for a 2 hour Closet Detox & 3 hours of personal shopping for $150. Since Tara lives in SW WA, several hours away,  she then charged $50 extra to come up to the Puget Sound area. So, for $200 I could get 5 hours with a fashion stylist to not only revamp my wardrobe but teach me the skills so I could learn how to better match outfits & accessories together. After talking with my husband, I decided to go for it! And I am so glad I did!
Before Tara came up for our session, she asked me what my goals were for our time together. My main goal for Tara was to get some serious style advice – fashion is definitely not something that comes naturally to me (being totally honest here! :) ) so I wanted to learn what styles fit my body style best, how to coordinate outfits better to show off some style & how to use accessories effectively.  I just don't have that innate fashion sense that some people are totally blessed with & I needed someone to show me how you could mix & match clothing pieces & accessories!
Here's what happened during our session: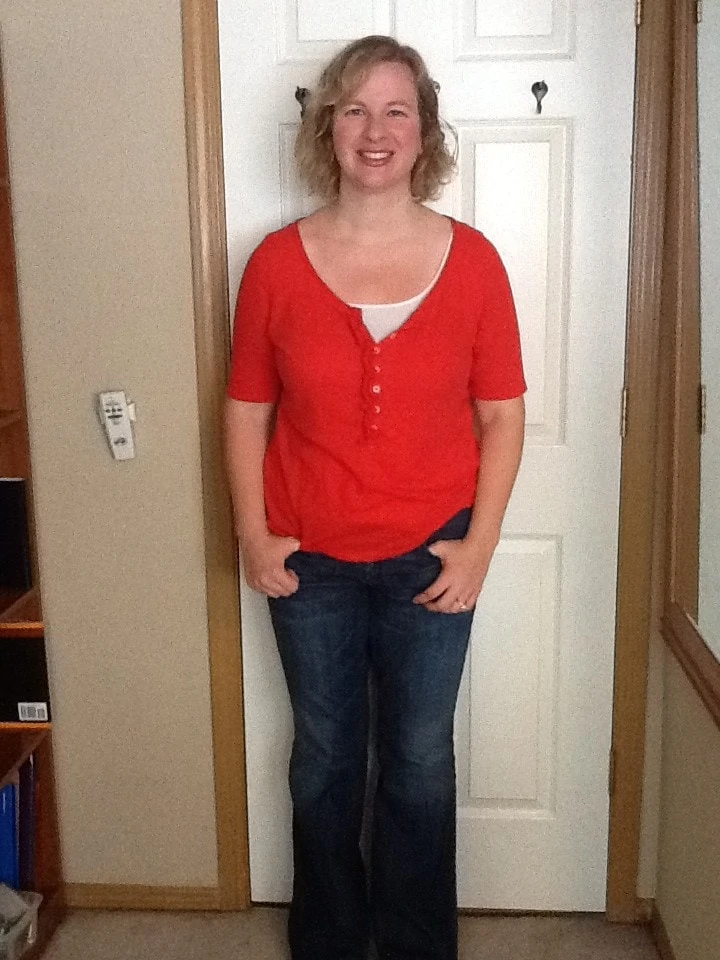 Here's my before picture (don't mind the hair – bad hair day!) I had no idea we'd be doing pictures – or that I would ever share them on the blog! :) 
Closet Detox – Tara spent time with me going thru my closet & seeing what items needed to go & what items we could give new life to. I actually spent time before she got there really cleaning out the closet as I knew there were SO many items that no longer fit or that I knew I had not worn in years, so I got rid of quite a bit before she came. It was just the kick in the pants that I needed to get that done & it saved time not having to sort thru items I knew I'd never wear again. So I definitely recommend doing that first just so you can spend more time on clothes you actually know you'll be wearing.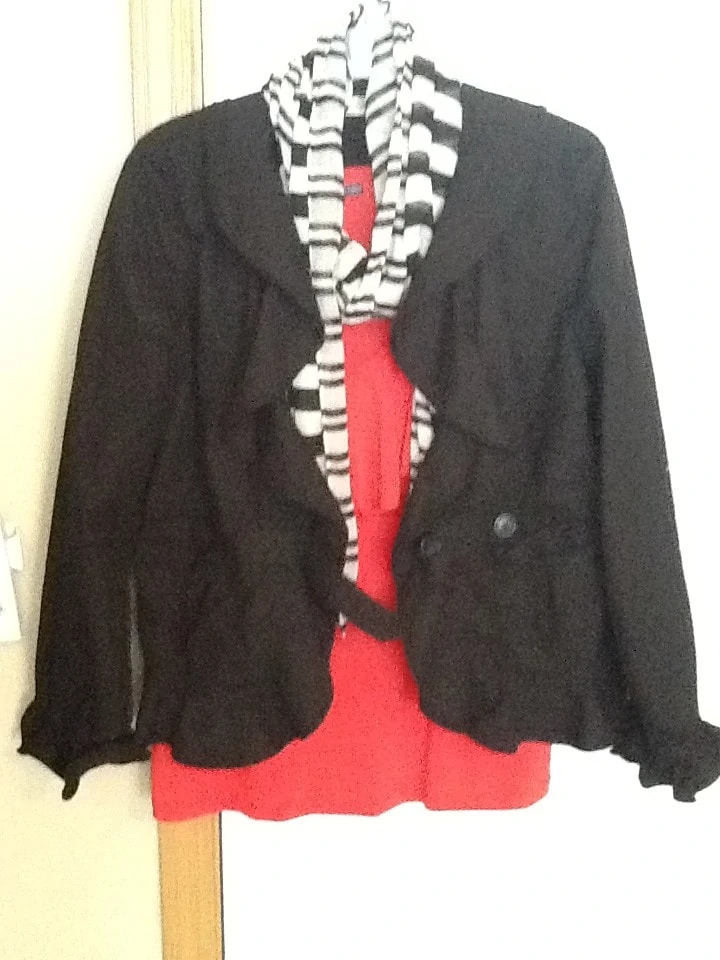 Here's a cute combination Tara put together with my own clothes – love the pop of color & extra dimension with the scarf! 
The part I was so surprised about was how many unique outfit combinations Tara came up with using my own clothes. I thought for sure we'd spend the majority of time shopping for items, but I had no idea I had so many different combinations of cool outfits just mixing up the clothing items I already had. I didn't realize that I had some good classic options like lightweight sweaters, etc that could be combined with different tank tops, etc to create new outfit combinations.  This step was so important for me to learn how to look for those classic pieces that you could mix & match with so many different outfit combinations. I have always thought of myself as a very frugal shopper & rarely will buy anything unless it's on a sale or clearance. However, as I went thru my closet before Tara came over, I realized how buying those items that were such a great deal were not always the best option because they weren't classic pieces & by spending money on items I wouldn't use, it wasn't worth it for that deal. So, I needed to learn how to look for the classic pieces, and those were the ones Tara was able to use in my own closet. Of course I'm still going to be looking for items on clearance/sale, but definitely will be more careful about sticking with the more basic, classic pieces that can be used in many ways. She also taught me how to look for styles that will be a better fit for me – so I don't end up with so many pieces of clothing that just don't fit well (I got rid of many pants that were just ill-fitting for my body style).
Pictures of outfits & list of items needed during shopping trip – This was my favorite part – Tara would take pictures of the different outfit combinations we came up with from my closet as well as when we went shopping. I have a horrible memory for these things, so I can now go back to those pictures & remember the different combinations she used as well as which accessories went best together. She also took an inventory of the items I already had & wrote out a list of the basic options I needed like a fitted jean jacket, neutral pair of pants, & neutral pair of flats, etc so that we stayed on task while we were out shopping.
Here's the $16 clearance dress Tara found for me at Kohl's 
Shopping Trip – Once we had our list of items we needed to fill in some holes in my wardrobe, then we headed to the store. We ended up just shopping at Kohl's because they were having some great sales & had many of the items we were looking for. Plus they had a 20% off printable coupon available (I'd even forgotten my coupons at home, but was able to find a coupon using my phone & show that to the cashier to use).  Tara is definitely a savvy shopper & is always looking for ways to save and she found two dresses in the clearance rack for just $16/ea (I had no dresses that fit, so was in need of a few dresses for weddings & other events this summer/fall). But she also taught me that you don't always need to buy everything just because it's on sale. It's more important to find classic pieces that you can wear with multiple outfits as you will save even more money in the long run by sticking with those items that give you a lot of mileage.
I came away with such a newfound knowledge of what styles & colors to look for when shopping on my own to fit my lifestyle & body style best & how to use accessories effectively to spruce up my outfits. The 5 hours I spent with Tara were absolutely invaluable & I would love the opportunity to go shopping with her again to get even more ideas & take even more notes as she had so much information to share with me.  The knowledge I gained will help me as I shop in the future so I make better choices for more classic pieces, which will save me quite a bit of money in the long run.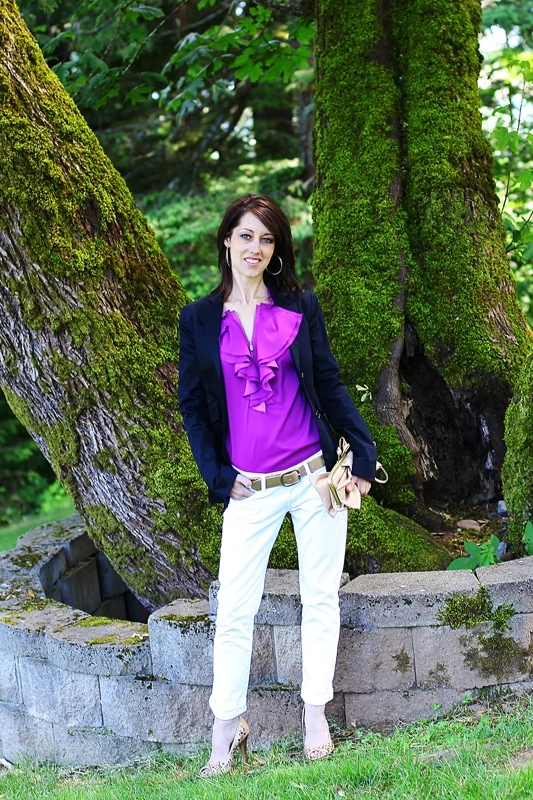 Thrifty NW Mom Reader Special:
Tara is offering a special for Thrifty NW Mom readers so you can spruce up your wardrobe for the fall! This special will be available thru next Monday, Labor Day, September 3rd, 2012. This is a steal of a deal as you will not only get to spruce up your wardrobe, but gain valuable knowledge from your time spent with Tara as she teaches you tips on how to find clothing pieces that will complement your body style & your lifestyle.
Here are the details for the Reader Special:
2 Hour Closet Detox & 3 Hours of Shopping with Tara – $150 (regularly $250) – this is the deal that I took advantage of & it was so well worth it to not only go thru my closet & determine what outfits we could find within my own closet, but then also determine what my needs were to complete my wardrobe.  *If you live in the Puget Sound area, there will be an extra $50 charge as Tara lives in Vancouver WA, so this will be $200 for 5 hours with Tara! Still an amazing price & so well-worth it!
3 Hour Shopping Trip – $100 (regularly $150) at a shopping location of your choosing (within her range of where she will travel) . If you decide you need more time during your shopping trip, then it would be $50 for each additional hour which can be paid that day if you both decide to go over the alloted time. *If you live in the Puget Sound area, there will be an extra $50 charge as Tara lives in Vancouver, WA, so this will be $150 for 3 hours of shopping time.
Travel Areas: Tara will travel around the Portland/Vancouver area & all the way up the I-5 corridor to Edmonds, WA. She will also travel as far west as Kingston area. If you have a specific question about how she can travel, you can contact Tara at info@savvystylenw before purchasing the deal to see if you can work something out. If you live farther north of Edmonds, you could travel to meet Tara at one of the mall areas within her travel locations.
Fine Print:  The gift certificate is good for a year from the time of purchase. It just needs to be paid for during the time of this reader special.  You will need to send Tara a check to pay for your gift certificate.
*You can choose to donate your clothing from the Closet Detox to be given to those in need for interview clothing when reentering the workforce. It is not resold, but given away to those who have no other resource for clothing & shoes.  These give back events are to give people a renewed sense of confidence when seeking employment and getting back on their feet.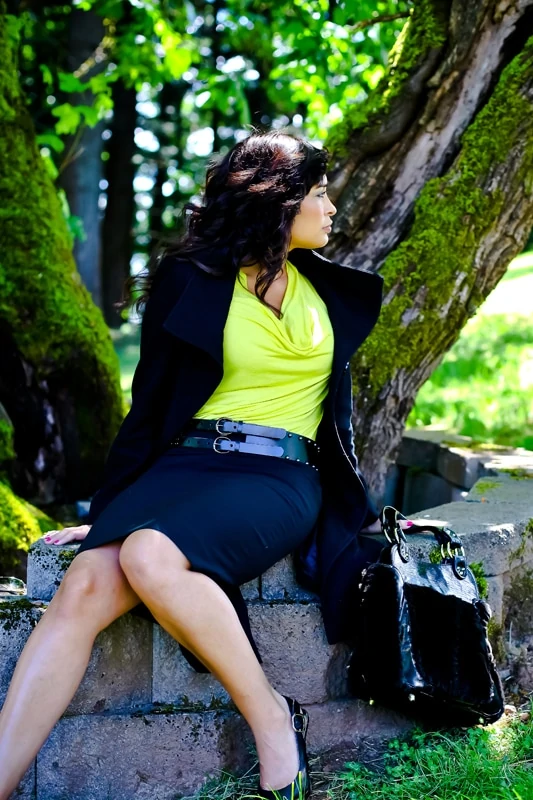 Giveaway –2 Hour Closet Detox gift certificate
Here's your chance to enter  to win a 2 Hour Closet Detox gift certificate where Tara will come to your house & help you declutter your closet & find new options within your current wardrobe. This was the most valuable piece for me – to realize how many great options I had within my current wardrobe & then to figure out if I was missing any classic pieces to complete my wardrobe. It helped me to stay focused on what I'll need for the future & realize I had so many more options & needed to get more creative with my wardrobe & experimenting with different color combinations!
Giveaway Guidelines: 
This giveaway is for a 2 hour Closet Detox at your home. However, this needs to be within Tara's travel area (from Portland/Vancouver area up to Edmonds, WA) along the I-5/405 corridor. If you do not live in this area, Tara will offer a 2 hour shopping trip to a mall location within her travel area. So, make sure that your home is within this travel area or that you can travel to this area to shop if you are entering the giveaway! If you have any questions about your location, feel free to email us at [email protected] first.
This giveaway will end on Thursday August 30th at 9pm pst.
The winner will be drawn using "And the Winner Is" plugin and announced on the blog.  I will also email the winner. The winner will have 48 hours to contact me, otherwise a new winner will be drawn. US residents only & you must be 18 yrs or older to enter the giveaway. This giveaway is not affiliated with Facebook in any way.
Here's how to enter this giveaway::
1st Entry (required entry): Tell us why you need a back-to-school wardrobe makeover (Make sure you read the giveaway guidelines above first!)
Extra Entries : (make sure these are all separate comments, with a comment for each entry)
2)  Leave a comment here saying you "like" the  Savvy Style NW Facebook page.
Disclosure: I paid full price (for the reader special that she offered back in May thru FLNW) for my shopping session with Tara & am sharing my review with you as I found it to be so valuable to me & thought many of you would find this to be a valuable investment as well.  Tara also is generously offering a 2 Hour Closet Detox session to one Thrifty NW Mom winner randomly chosen (if you are not in the Portland/SW WA area or Puget Sound area – you can receive a 2 hour shopping trip in one of those locations).  All opinions are 100% mine. See our disclosure policy  for more details.