Safeway Gas Rewards Good at Chevron Or Texaco + Enter to Win A $50 Safeway Card!
This post may contain affiliate links and I may be compensated for this post. Please read our disclosure policy here.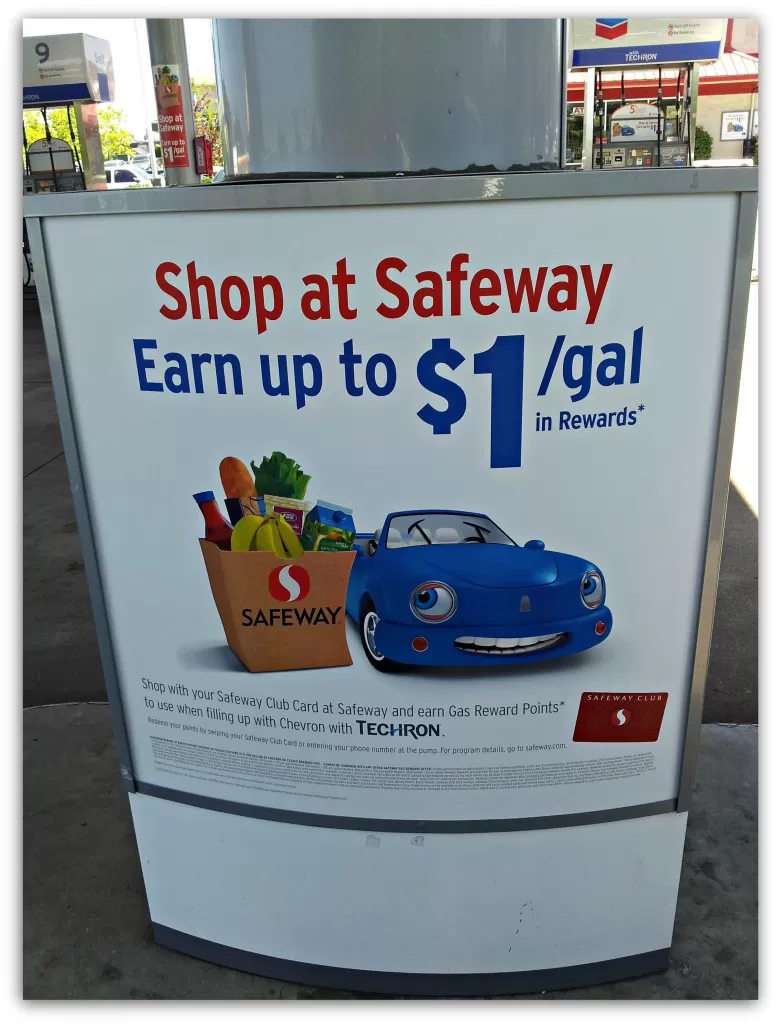 Many of you are familiar with the Safeway gas rewards program, where you earn money off your gas when you shop at Safeway (for every $100 spent you get $.10 off per gallon, and can accumulate those points and use up to $1 off per gallon)! Up until recently, you were only able to use your gas rewards at Safeway gas station.
You can now use your Safeway Gas Reward Points at participating Chevron and Texaco locations, making the program even more convenient!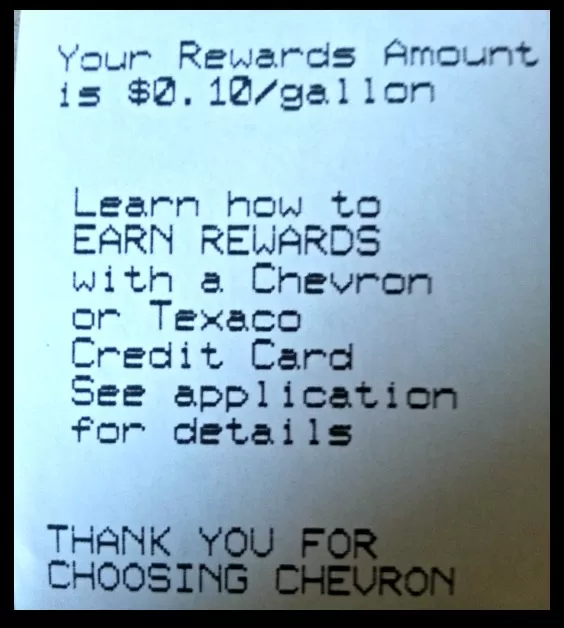 The process works the same as it does at Safeway stations. I recently used some of my points at Chevron.
When I went to fill up:
I had the option to enter my card or phone number to use my Safeway rewards.
I entered my phone number, and it automatically applied my discount to the current gas price at that station.
I printed my receipt to confirm, and that is it above – showing the $.10 off discount from Safeway.
Now my only problem is that my rewards are smaller, only because I use them more often.
I love the Safeway gas program. Often they offer extra incentives in the Safeway Just 4 U program to earn extra gas rewards, and it really is one of the best ways my family has found to save on gas prices. For instance, we recently went on a road trip. My Just 4 U account had a coupon that allowed me to earn 4x the gas rewards on gift card purchase. I figured out what I would be spending for my vacation, and purchased some gift cards and earned about $4 per gallon that way (can only use $1 off per gallon – but this allowed us to fill up 4x on our trip with a $1 off each gallon discount. That was a nice savings!). By being able to use the Safeway gas rewards at Chevron and Texaco, we now are able to utilize our gas rewards during more fill ups (we do not have to strategically plan to get into a Safeway gas station before we run out of gas any longer!).
It looks like the 4x gas rewards for gift card purchases promo is currently going on again. It may be a great way to save, if you know where you will be doing your school shopping at (buy gift cards to those locations and earn extra fuel points!).
Giveaway – $50 Safeway Gift Card
Safeway has provides us with one $50 gift card to give to one Thrifty NW Mom reader! You can use it to purchase gas or groceries!
This giveaway will end on Wed. 7/31 at 9pm pst.
The winners will be drawn using "And the Winner Is" plugin and announced on the blog.  I will also email the winners. The winners will have 48 hours to contact me, otherwise a new winner will be drawn. US residents only & you must be 18 yrs or older to enter the giveaway. This giveaway is not affiliated with Facebook in any way.
Here's how to enter this giveaway::
1st Entry (required entry): Comment below and let us know where you plan to use your gas rewards (Safeway, Chevron or Texaco).
Extra Entries : (make sure these are all separate comments, with a comment for each entry)
2) Leave a comment here saying you "like" the Safeway Facebook page (on this post – not on Facebook! )
3) Leave a comment here saying you "tweeted" @Safeway with the hashtag #FueledbySafeway – and let them know what you like most about the gas program!
4) Subscribe to one of the Thrifty NW Mom email newsletters (must be verified)
Disclosure: Safeway provides us with gift cards to review the program, as well as the gift card we will be giving away to one Thrifty NW Mom winner randomly chosen.  All opinions are 100% mine. See our disclosure policy  for more details.