Potato Print Pumpkins
This post may contain affiliate links and I may be compensated for this post. Please read our disclosure policy here.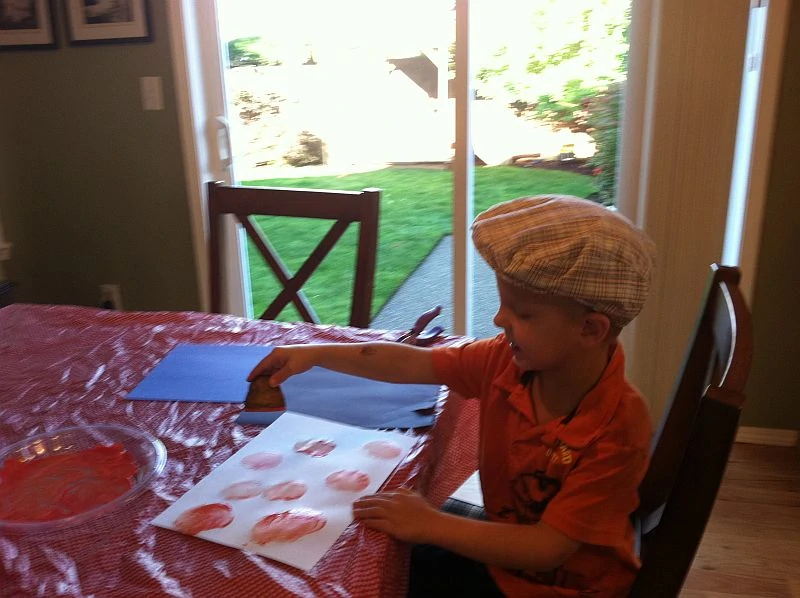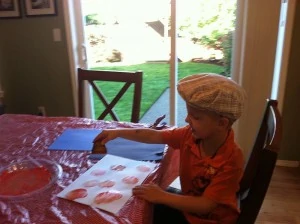 One of my favorite crafts to do with my boys is potato prints.  They are the perfect craft for preschoolers.  I love that the potato stamp is large and chunky for their little hands.  Both my boys love painting this way.
How to get Started:
Large russet potato-cut it in half and left to dry out overnight
Finger paint
Paper (or any other medium you wish)
I usually place the paint on a thick paper plate or aluminum pan, cover the table with an old table cloth and then hand the boys the potato stamp to go to town. After the "pumpkins or apples dry, the boys then used green ink from a stamp pad  to make stems with their fingerprints.
It is so easy but a fun activity for kids. You can use cookie cutters to cut the potato into any shape to use for any season or holiday.  We didn't cut them this time because we were making apples and pumpkins for fall.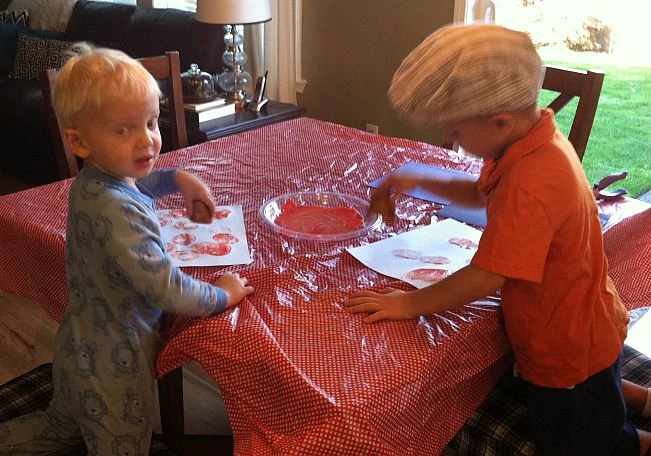 Uses for Potato Stamps:
The possibilities with potato stamps are endless.  You could use fabric stamps and stamp on a table cloth, canvas bags, dish towels and much more.  They would make fun gifts for grandmas or teachers!!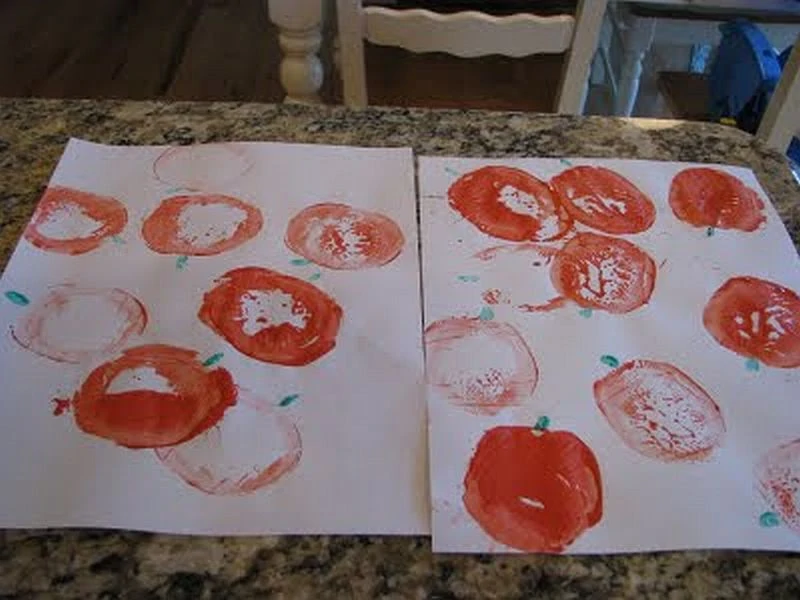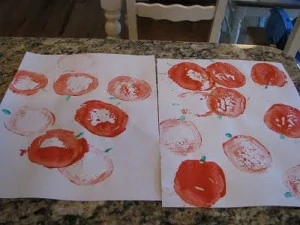 This also a great option for homemade wrapping paper at Christmas time – a special way the kids can contribute to the gifts while keeping the costs down without buying the more expensive wrapping paper.