Parties for Less: How to Keep Costs down with Food!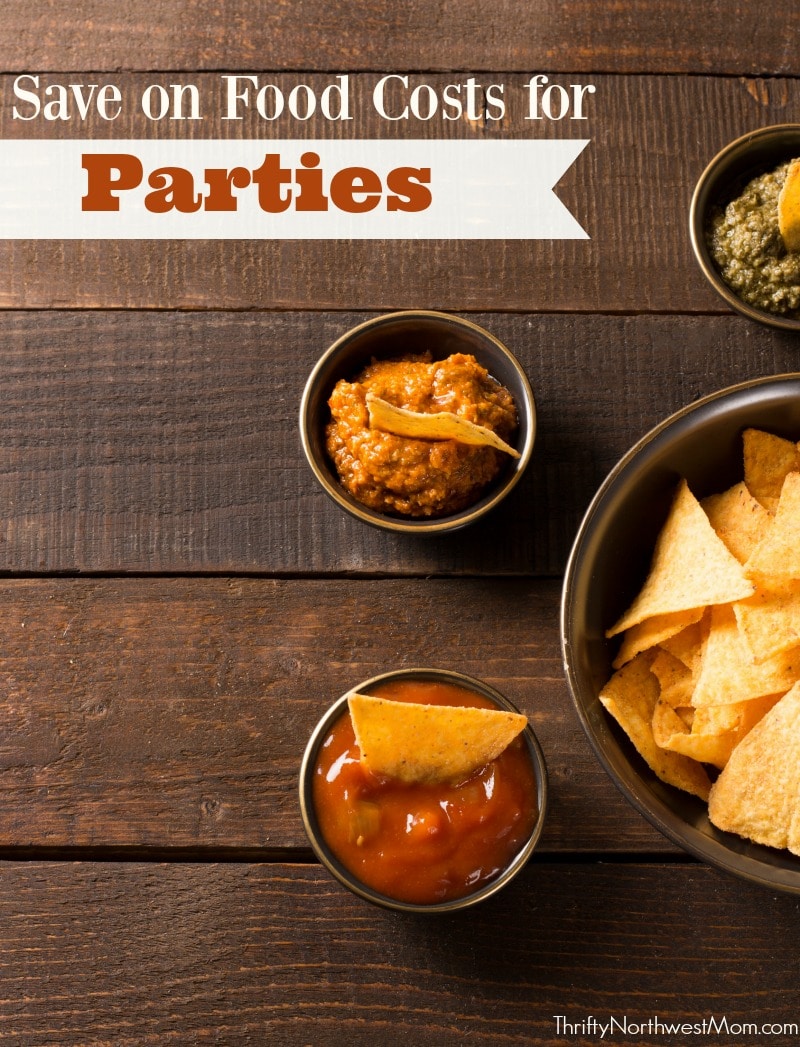 A significant cost for your party can be the food that you serve your guests. If you have a lot of guests or choose to have a large meal during the party, your food costs could be a significant part of your party budget. Here are some tips to keep in mind for how to keep costs down with food.
Choosing your party time carefully: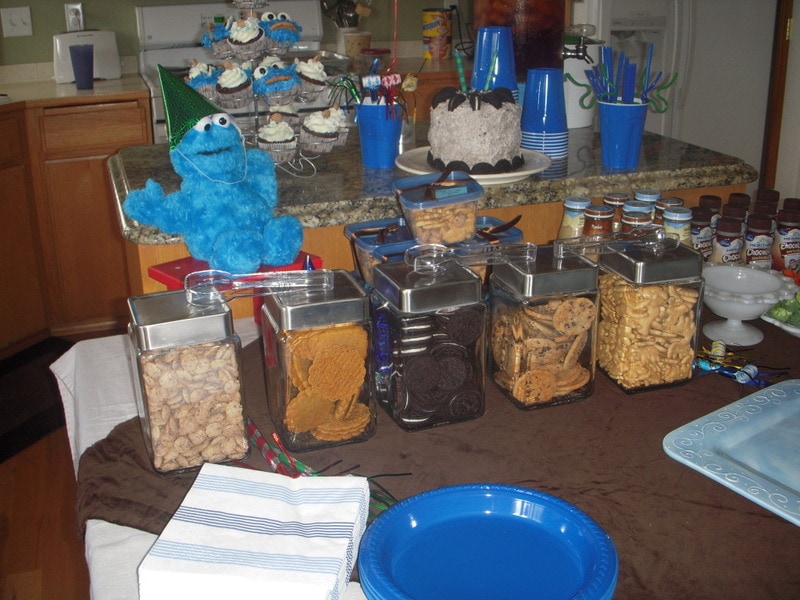 This tip is super simple – think carefully about the time you will be having your party.  By picking a non-meal time , costs can really be kept down! If your guests are coming at 12pm or 5pm, they are most likely going to expect a meal!  However if they are coming at 10 am or 3 pm, they most likely won't be expecting a meal, so you can save money by not having to supply food for a meal.
Keep the food simple:
I think this is especially the case for kid parties.  Sometimes I see so many ideas that I want to make for a party, so this can be hard to keep the food simple & easy.  But,really, who wants their kids hyped up on tons of sugar when they leave!  Might be fun to make but not fun to deal with the kiddos afterwards!
My suggestion is to focus on 2-3 bigger food items and one main drink.  I always try to make "theme" type items in relating to my party, but they don't have to be over the top to be impressive.  One of my boys favorite food items is dipped marshmallows – soo easy, cheap and can be done in any color to match the party.  I also love the rainbow fruit skewers so pretty, but not super hard to do!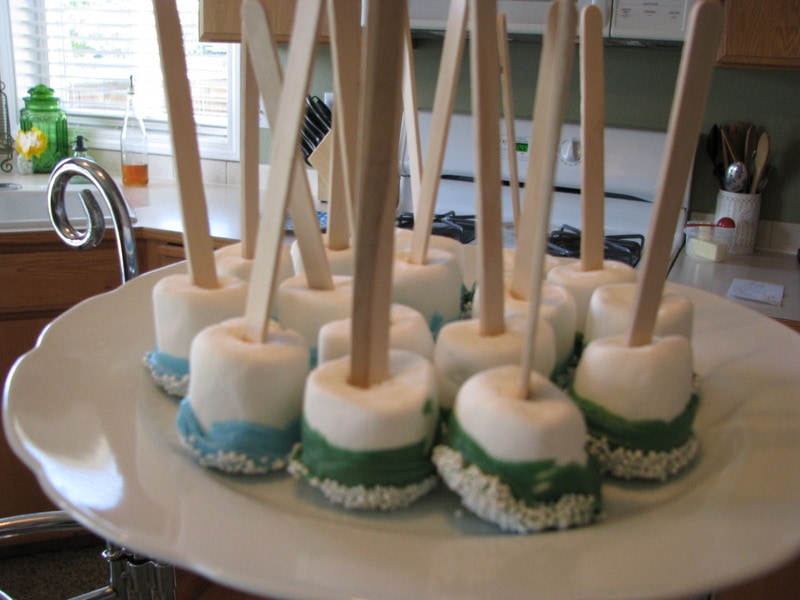 Simple Buffet Food party ideas:
Popcorn buffet  – make popcorn and have an assortment of different toppings
Smores buffet-smores are so popular right now and they make cute party favors. People also love having various toppings at a party
Cold cereal buffet – cute idea for a slumber party so you don't end up over the stove after a night of little sleep (most likely)
Cupcake buffet-make different cupcakes and then have various toppings. Everyone will make their own toppings for their cupcakes
There are so many options with food!  Again, just  plan ahead and shop sales for the food items to help keep your budget lower.
Check out more ideas for planning a party on a budget::
Follow our Party Ideas Pinterest board for more ideas too:
Follow Jen & Sia | Thrifty NW Mom's board Party :: Ideas on Pinterest.
What type of food do you typically serve at your parties?
By Contributor Sarah