Fred Meyer – Fuchsia Event On Saturday April 9th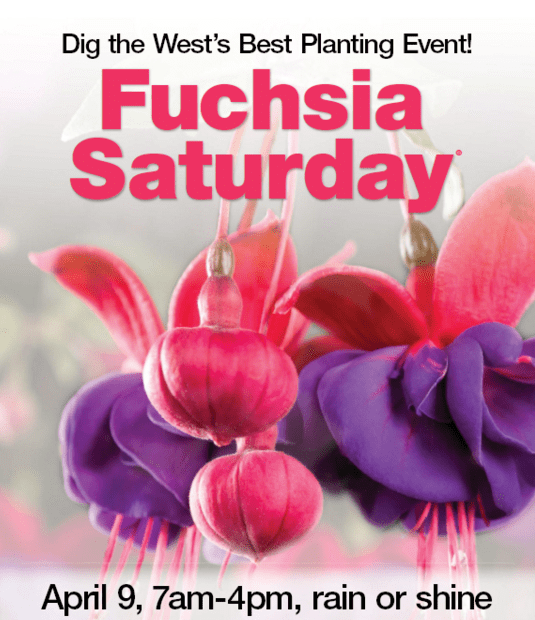 Fred Meyer Fuschia Event – Saturday April 9th, 2016
Fred Meyer is back with their popular  Fuschia Event this coming Saturday, April 9th. This event takes place from 7am – 4pm, rain or shine, in their Washington, Oregon & Idaho stores. You can purchase your garden plants from Fred Meyer and purchase their containers or hanging baskets – or bring your own containers from home. They will then plant your new plants in the pots/baskets for FREE using premium Black Gold potting soil.  {There is a maximum of 8 planters, each a maximum of 16″ diameter)
I have not been to this event myself, but have heard from readers that this event can get crowded, so best bet is to get there early or be prepared to wait in long lines.  Let us know what your experience has been & if you have any other tips for us!
Before you head out to the event, make sure to check out the rest of this week's Fred Meyer coupon matchups and deals.
Here are some gardening ideas if you're needing more inspiration:
Have you been to one of the Fred Meyer Fuchsia events? If so, do you have more tips to share with others to let them know how it worked out for you in the past?