Online Spring Auction for Savings on Vacation Getaways, Summer Fun & more!
This post may contain affiliate links and I may be compensated for this post. Please read our disclosure policy here.

Online Spring Auction –
Savings on Vacation Getaways, Summer Fun & more
We are getting closer & closer to summer, I can just feel it! The countdown is definitely on in our house as it's just a month away till school is out. If you're like me, you're planning out all your adventures & vacations, but those can get pricey, so I am always on the hunt for deals for summer fun. One place we have found some great deals for local adventures & vacations is thru the Online Spring Auction with Spirit 105.3 & Praise 106.5.
An online auction is similar to a regular auction, but you don't have to leave your house and you can take the time you need to research the items & make your bid, without the pressure of a live auction.  The savings can be significant, too, for things such as vacation getaways, family fun activities, & more that may be harder to find discounts typically.
Spirit 105.3, a local Seattle radio station, is back with their twice a year Spirit e-Auction and this is its third week! They are joined by the other local radio station, Praise 106.5, so there are now 2 auction sites.
Here are the two auction sites::
The auctions will last for 4 weeks with different items up for bid each week! The final bidding will end on Monday May 22, 2016 at 10am for this round. It's easy to start bidding – just create a quick profile and then you're ready to bid! You can find out more about how the Spirit eAuction works by checking out this fun video on YouTube.   There are also some helpful tips on the Spirit 105.3 blog – with tips such as using the Auto-Bid feature, so you can lock in the set amount you want to spend & bid to, to help stay in your budget.
You can see all the  items up for bid in the auction when you look by category at different items & it will have a blue button (instead of a "Bid Now" green button) . Bidding for this week's auction items ends on Monday May 22, 2017 at 10am.
Using an online auction like the Spirit 105.3 and Praise 106.5 auction is a way that you can find significant savings for family fun activities, saving on vacation, & much more. They have such a large selection of auction items for sale throughout the E-Auction this spring season.
Highlights of our favorite offers on the E-Auction site this week::
We've found a few of our favorite deals you can check out at the Spirit E-Auction for Week 1 – remember this  week's bidding will end on Monday, May 22nd, 2017 at 10am. So, get those bids in before the bidding ends!
Family Fun Activities::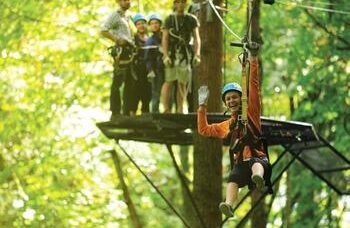 Bellevue Challenge Course and Zip Tour – There are tickets for both adults & youth, for the Zip tour as well as the high ropes course. It can be hard to find adventures to do with older kids and teenagers, so I think this sounds like a really fun adventure to try with your older kids if you are looking for a fun staycation type of special memory to make together.
Mt Rainier Railroad and Logging Museum – The Mt Rainier Railroad & Logging museum is a fun way to experience a close-up view of Mt Rainier, as its in the little town just outside of the Mt Rainier National Park gates & the train will take you on an excursion along the river with views of the mtn. A great way to start a trip to Mt Rainier if you're headed that way. It's a 2 hour steam train excursion. This is good from May – October 2017.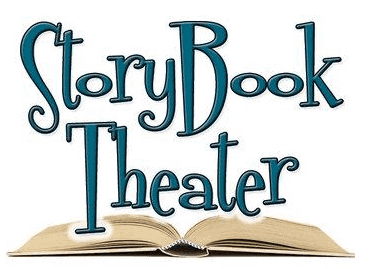 Storybook Theater – Family 4 pack of tickets. You can use this on performances between October 2017 & May 2018. There are performances in Kirkland, Everett, Shoreline, Renton, and Seattle.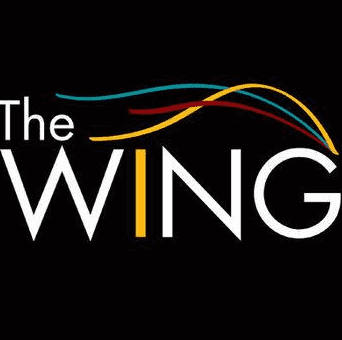 Wing Luke Museum – Family 4 pack of tickets. Learn about Asian Pacific American History. This includes a guided historic hotel tour and gallery admission for this museum in heart of Chinatown in downtown Seattle.

Pump It Up Open Jump Passes – This is a pass for kids ages 6 & under to use at the big Inflatables park locations.  Redeemable at the Kirkland and Lynnwood locations only.
Vacation Getaways::

Icicle Village Resort – Leavenworth – Two night stay in a Canyon Suite; This resort offers a complimentary breakfast buffet, as well as a pool, spa & exercise facility. They have a resort activity center and miniature golf as well.  Lots of family fun around this resort & it is within walking distance to downtown Leavenworth as well.
Iron Springs Resort Copalis Beach, WA) – $600 vouchers towards accommodations of cabins at this resort in Copalis Beach, WA. Just make sure to check the availability dates/exclusions of when you can use it. Current bid is at $198, so that's excellent savings right now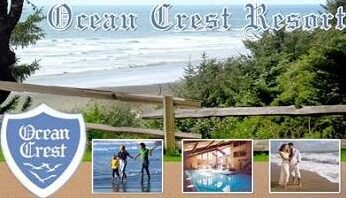 Ocean Crest Resort – Washington Olympic Coast.  This includes $600 in certificates; $500 of certificates are good for Lodging Only. $100 in certificates good for lodging, gift shop, food & beverage.
Check out all of the e-Auction deals here too!
Save
Save
Save
Save
Save
Save