One Kings Lane – FREE Items with your $15 Credit
This post may contain affiliate links and I may be compensated for this post. Please read our disclosure policy here.
Teapot – $11 (in downstairs sale section) – FREE with credit + s/h
Update: Looks like you'll have to pay for shipping, typically you can use credit for shipping costs, but not this time.
Did you sign up for the $15 One Kings Lane credit yet? If not, make sure you do today – One Kings Lane is having some great sales which will get you some FREE items, possibly even free out of pocket if you choose lower-priced items & shipping should be included in the credit (shipping starts at $4.95).
Here are a few of the sale sections to check out at One Kings Lane: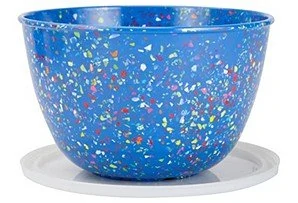 Zak Designs – these are bright, colorful kitchen items – there are a number of inexpensive options you could use your credit with in this sale – items start as low as $5
Three Designing Women – they feature personalized stamps & stationery. There is a stamp for just $19 + shipping, so that's $4 + shipping after your $15 credit.
Downstairs at One Kings Lane – this is the clearance section of One Kings Lane – I found several items priced around $15 – $20, so you could find some nice inexpensive items here.