NuMe Products Black Friday Summer Sale (Extended) – Flattening Irons $34 + FREE Shipping!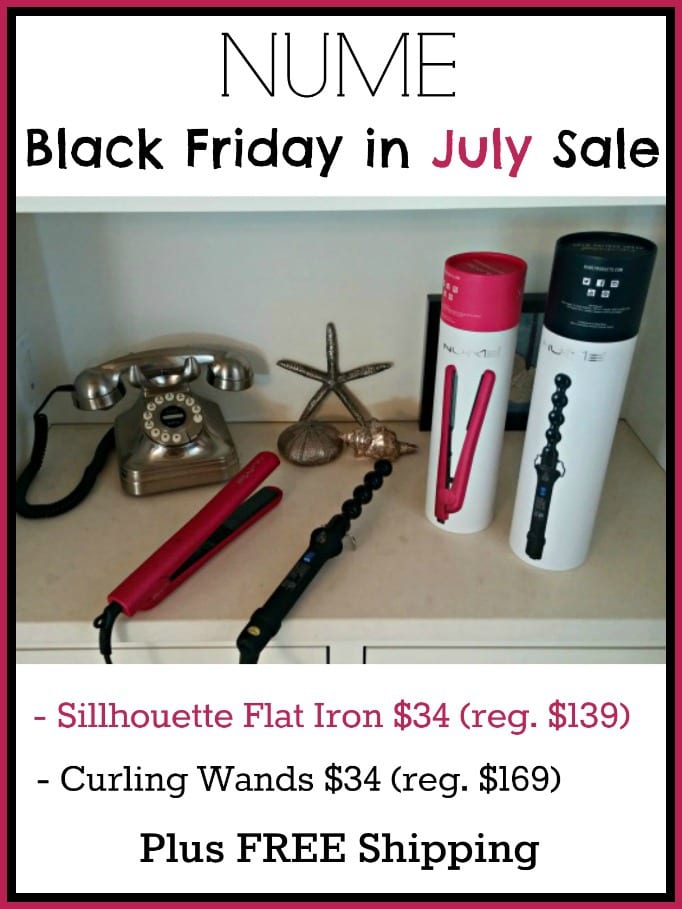 NuMe Styling Wand Sale & Flat Iron Sale
***UPDATE – this sale has been extended if you missed it last week. You can still get these prices through this Friday only (8/5/16)!
NuMe is back with another awesome sale! This is the NUME Black Friday in July sale and you can get some big discounts on their styling tools and FREE Shipping! This sale is going on from  7/29/16-7/31/16 (sale extended to this Friday, 8/5/16). During this three day sale you will be able to get styling wands or straightening irons for just $34! Last time they had this sale some of you were concerned about the shipping costs, so this time NUME will be offering you all FREE Shipping on these items too when you use the special promo code for Thrifty NW Mom readers below!
Here are a couple of highlights from the NUME Black Friday in July Sale: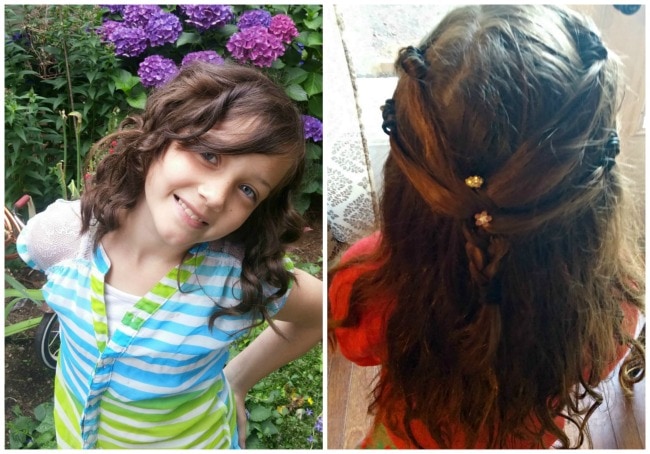 We used the Classic Wand Pearl Curling Iron to get these more natural looking curls
Classic Wands are on sale for just $34 + you'll get FREE shipping with promo code. This works for ANY of the classic wands – Classic Pearl, Classic Reverse or any Classic Wands.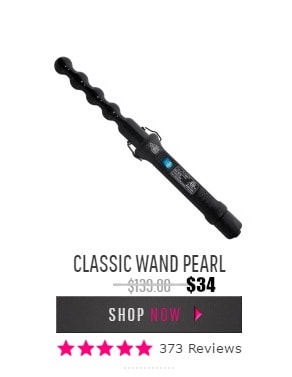 My kids have the Classic Wand Pearl Curling Iron, and these are some of the styles we have done with this curling wand on their hair (shown above). They love this curling iron (and so do I). It is suppose to give you the most natural looking curls (they don't come out with that ringlet curl look, that makes it obvious you curled your hair with a curling iron). It works a little differently, as you have to wrap your hair around the curling wand, so their is a learning curve, but we really liked the curls we end up with using this wand.
The other thing they love is that it comes with a heat resistant glove you use to curl your hair with (to keep from burning yourself). This makes it a great option for them to start curling their own hair without mom doing all the work.
Get the $34 ANY Classic Wand + Free Shipping when you use promo code Promo Code:  NWMOMBFWAND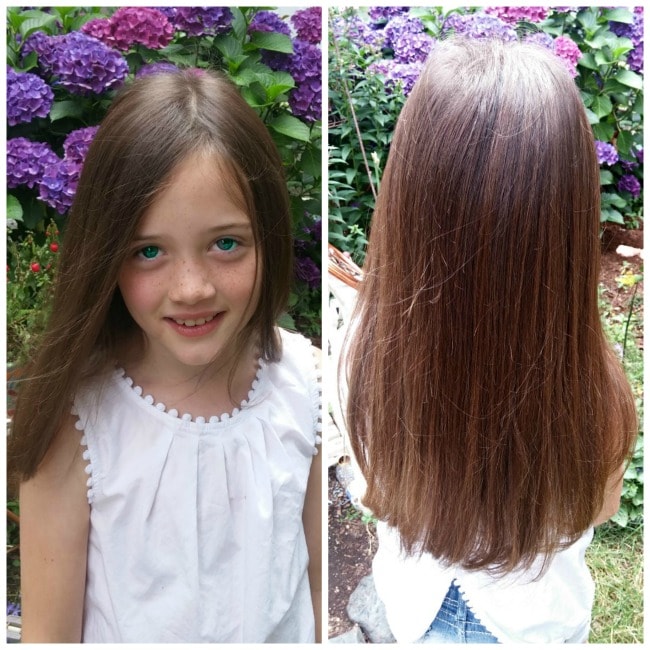 One of my girl's hair straightened using the Silhouette iron
Silhouette flat irons are also on sale for $34 with free shipping too! Get the $34 Silhouette + Free Shipping offer, when you use Promo Code:  NWMOMBF34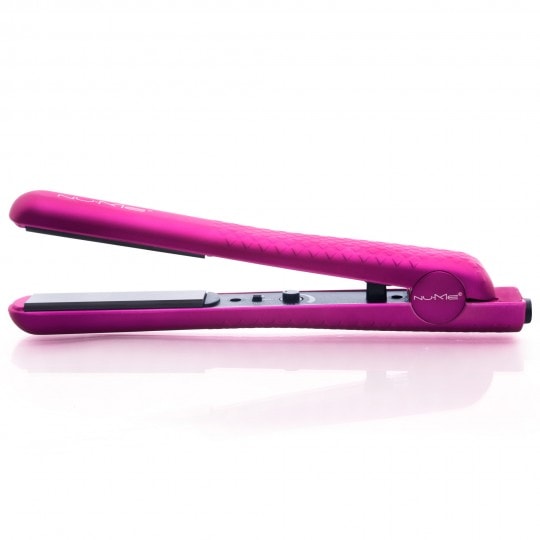 We use the pink one shown below at our house, and my girls also love this straightening iron. Its probably their very favorite styling tool, and it is used by all three of us on a regular basis. In fact, we have even been known to use it to help comb out hair that has some big knots in it!
All three of us have wavy hair, and love to straighten it when we go out for the day.
I also like to use the straightener to get a more sleek pony tail style.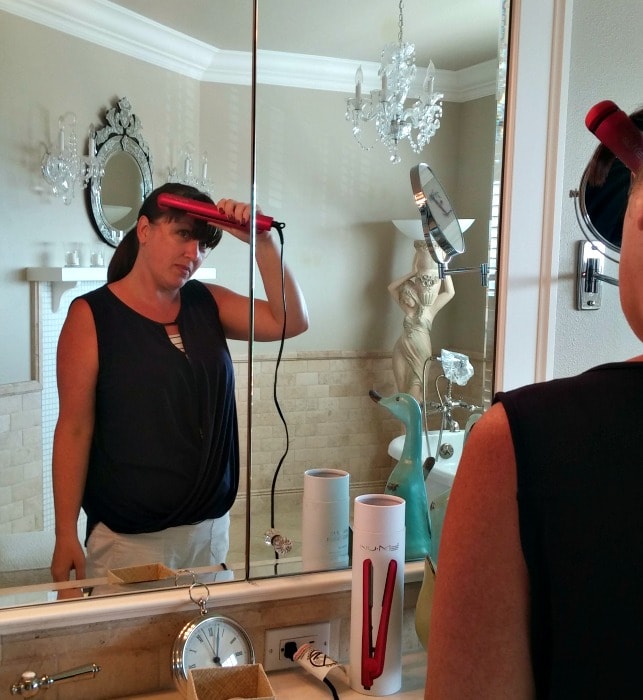 I use the straightening iron almost daily to straighten my bangs. My bangs go wavy on me, so I swipe the straightner through to get the look I like (takes me just a few minutes each morning).
Plus we have tips on what to look for in a flat iron, as well as styling tips here too!
Disclosure: This is a sponsored post by NuMe & they sent us these products to facilitate our review.