Nintendo WiiU Bundle – In Stock right now!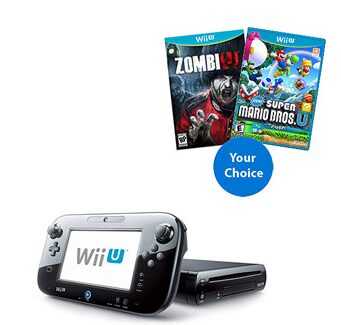 The new hot gaming console, Nintendo  WiiU Bundle has been hard to find and if you've had this on your list make sure to head over to Walmart.com right now to find it! It very well could sell out quickly. It starts at $359 depending on the options you add to it & what type of shipping you choose.
Thanks I Heart the Mart!