National Costume Swap Day – Saturday October 13th – Locations around the Country!
This post may contain affiliate links and I may be compensated for this post. Please read our disclosure policy here.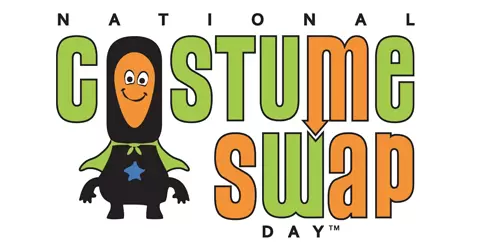 Tomorrow, Saturday October 13th is National Costume Swap Day, where parents around the country will be heading to events to "swap" old costumes for new ones to not only be more frugal, but also as an environmentally friendly option. There are more than 150 costume swaps in 37+ states around the country in libraries, small businesses, schools & more.
The way it works is that you will bring in your costume ahead of time (some locations have already accepted those donations, but other events look like they accept the donations in the morning & then you can come back in the afternoon to shop). They will give you a ticket for how many costumes you bring in to swap and that's the number of costumes you can choose from out of their selection.
There are quite a few Costume Swaps happening in the Northwest as well as around the country, so make sure to check out the full list of locations at Green Halloween.org.
If you end up missing this event tomorrow since it is last-minute, how about just getting together a group of friends next week to exchange costumes with each other. You'd be surprised how many people have extra costumes from years past – we have lots of different ones that we use for dress-up all year long.
Have you attended one of these swaps in the past?  How did it work for you?