Munga Punga – Summer Fun Learning Program Designed To Be Used At Home!
This post may contain affiliate links and I may be compensated for this post. Please read our disclosure policy here.
Munga Punga – Summer Fun Learning Kits Designed To Be Used At Home!
If you are looking for ways to keep your kids busy this summer, and learning, there is a new program called Munga Punga you might be interested in. I love this idea, as it is a way to help those of us who have kids home during the summer, keep them entertained, and learning – all at the same time. Essentially it is a program you get access to that will give you 8-weeks of theme-based activities, resources, and tutorials designed to keep kids learning, engaged, and exploring the world.
If you missed the early bird pricing you can still save here with  promo code CREATIVITY20
This code will bring the cost of a single-child pass down from $72 to $57.60 and the family pass from $92 to $73.60. Both prices are a great value for an entire Summer Break of activities for parents to engage and connect with your children..
I think this pricing sounds like a great deal, to have access to a summer full of fun learning and projects. In addition to making the program affordable, they do also provide needs based scholarships, so all kids can have access to the program.
Another thing I love about this program, is the variety of topics it covers. It is a learning based program (to keep kids learning while having fun), but covers things like story telling, money, kindness and so much more.
If you have travel planned, this could be a great way to keep kids occupied on a road trip too. I like that you would have access to it when you want to use it, so it can flow with a summer schedule (that might include travel dates, or kids play time etc) and is not so rigid that you have to use it as a specific time. You will have access to the program for a full year, so if you need to miss some time over the summer you can go back and cover those topics at another time too.
Get signed up now because the program starts on June 17th!
Here is how the Munga Punga program works: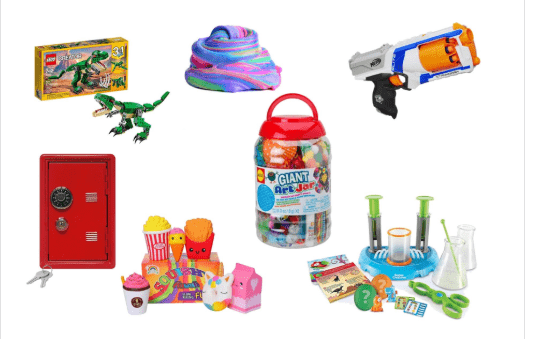 Each week kids watch short video tutorials that then give them a project to work on from those tutorials. Kids can also win prizes by sharing their projects with the Munga Punga community too (I know that would motivate my kids). You can find video examples here to give you a better idea of how you can expect it the program to work.
I love this program, as Munga Punga makes summer learning so easy for parents to facilitate for their kids, and it is fun too. As parents, you get access to resources that you just lay out for your kiddos, to facilitate the process, but they really provide you just about everything you will need to keep your kids busy and learning for 8 weeks this summer. This includes 8 weeks of videos (5 a week – for a total of 40 videos) a parents guide with tips for you to support your kids, and resources you can print out for the kids to use.
For example the first week is about story telling. The kids will watch a short video where they learn a little background on story telling, and some instruction on writing their own stories (as well as resources to guide them through this process) each day.
The program is geared towards kids who are in Kindergarten through 5th grade, so if you have elementary age children, this could be a perfect addition to your summer plans for them. You can learn more about the program here, to see if it might be a fit for your family.