Macy's – $10 off $25 Printable Coupon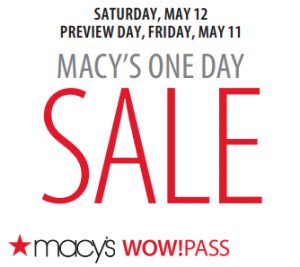 Macys has a printable coupon available that you can use to save $10 on your purchase of $25 or more. This coupon will be good tomorrow only, until 1pm.
The best part is that you should be able to use it on most clearance and sale items! Some of the best clothing deals I get for my husband and teen, happen when I find some great clearance items and Macys and used a coupon too. Let us know what you find.
Limit one per customer.
Thanks The Coupon Project!