Love You Forever Book – Classic Kids Book – $2.42
This post may contain affiliate links and I may be compensated for this post. Please read our disclosure policy here.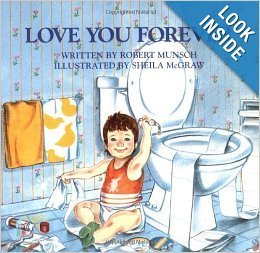 Love You Forever Book
Walmart currently has the very popular kids book, Love You Forever book, on sale for $2.42 (free shipping with $35+).
If you do not already own this book, it is such a great one. I have it, and have read it to all three of my kids (starting 15 years ago), and each one of them loved it. It's one of those special little books that I will never give away,  just for the memories of reading it to all of my kids!
It starts as a young woman holds her newborn son and looks at him lovingly.
Softly she sings to him:
"I'll love you forever
I'll like you for always
As long as I'm living
My baby you'll be."
She then sings the songs to her son through all stages of his life, until she is an old women, and he sings it to her. Since publication in 1986, Love You Forever has sold more than 15 million copies in paperback and the regular hardcover edition (as well as hundreds of thousands of copies in Spanish and French)