Logitech Harmony Universal Remote Control – $39.99 + FREE Ship
This post may contain affiliate links and I may be compensated for this post. Please read our disclosure policy here.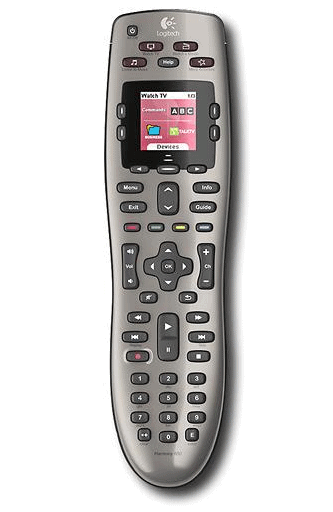 *This is live again at Best Buy, so hurry if you want it!!!
Best Buy has an awesome deal on a Universal remote control if you have been looking for one of these. The Logitech Harmony Universal Remote Control is priced at just $39.99!! (regularly $74.99)!
If you have a zillion remotes for Comcast, Blu Ray players, etc this will bring all of those remotes down to just 1 remote. Our multiple remotes have been driving me crazy, so I'm so glad that my husband got this one. No more confused babysitters trying to figure out how to watch a show on tv. :)
Here's more information about the Logitech Harmony Universal Remote Control:
The Logitech Harmony 650 makes entertainment simple again for you and everyone in your home. It replaces up to 5 other remotes, supports 5000+ brands, including devices you own today and add tomorrow. It is simple to setup online using your PC, with live customer support available. Bright color screen shows your favorite-channel icons plus commands for easy navigation. One-click activity buttons like "Watch a DVD" automatically switch the right devices to the right settings.
Make sure to check out the rest of the Best Buy Black Friday online deals happening right now & save yourself a trip to the store on Black Friday.