King Tut Exhibit – Tutankhamun: The Golden King and the Great Pharaohs – Ways To Save!
This post may contain affiliate links and I may be compensated for this post. Please read our disclosure policy here.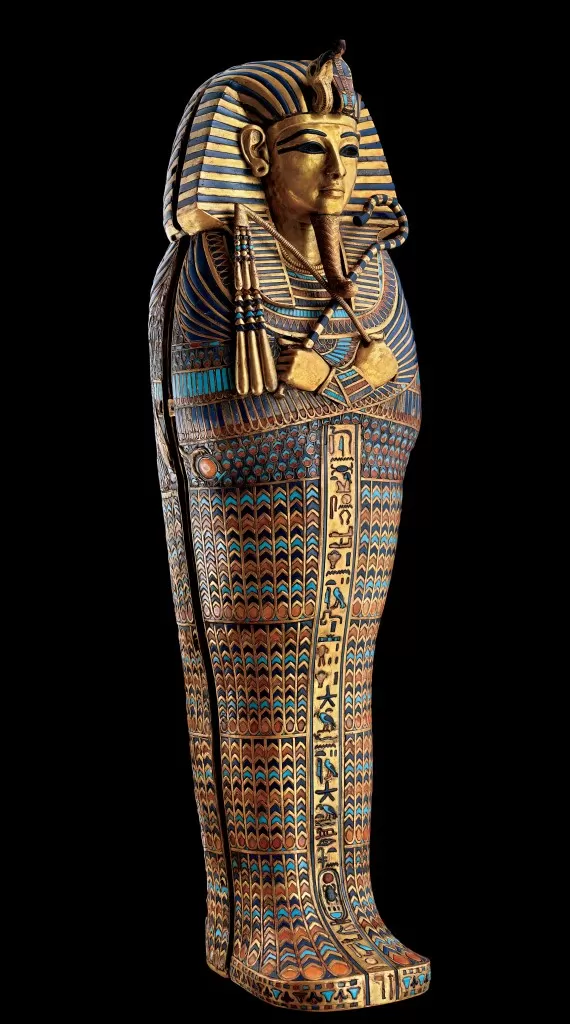 The King Tut exhibit, Tutankhamun: The Golden King and the Great Pharaohs, is in Seattle at the Pacific Science Center through January 3, 2013. This is the last time this exhibit will be on display in North America, so if you want to see it, now is the time! We have received many inquiries from you on where to find discounted tickets. Here is a list of deals we are aware of for the King Tut Exhibit. If you know of more, be sure to leave us a comment below!
The exhibition features:
More than 100 objects from King Tut's tomb and ancient sites representing some of the most important rulers throughout 2,000 years of ancient Egyptian history.
More than twice the number of artifacts than the original Tut exhibit that toured in the 1970s, many of these objects have never toured in the United States before this exhibit.
Come face-to-face with the largest image of King Tut ever unearthed – a 10-foot statue of the pharaoh found at the remains of the funerary temple of two of his high officials.
See authentic objects from King Tut's tomb including jewelry, furniture and ceremonial items, as well as the boy king's golden sandals – created specifically for the afterlife and covering his feet when his mummified remains were discovered in 1922 by British explorer Howard Carter.
Tutankhamun: The Golden King and the Great Pharaohs is organized by National Geographic and Arts & Exhibitions International
You might also be interested in our post on The Pacific Science Center – Tips To Save Money On Your Visit, to use while planning your visit.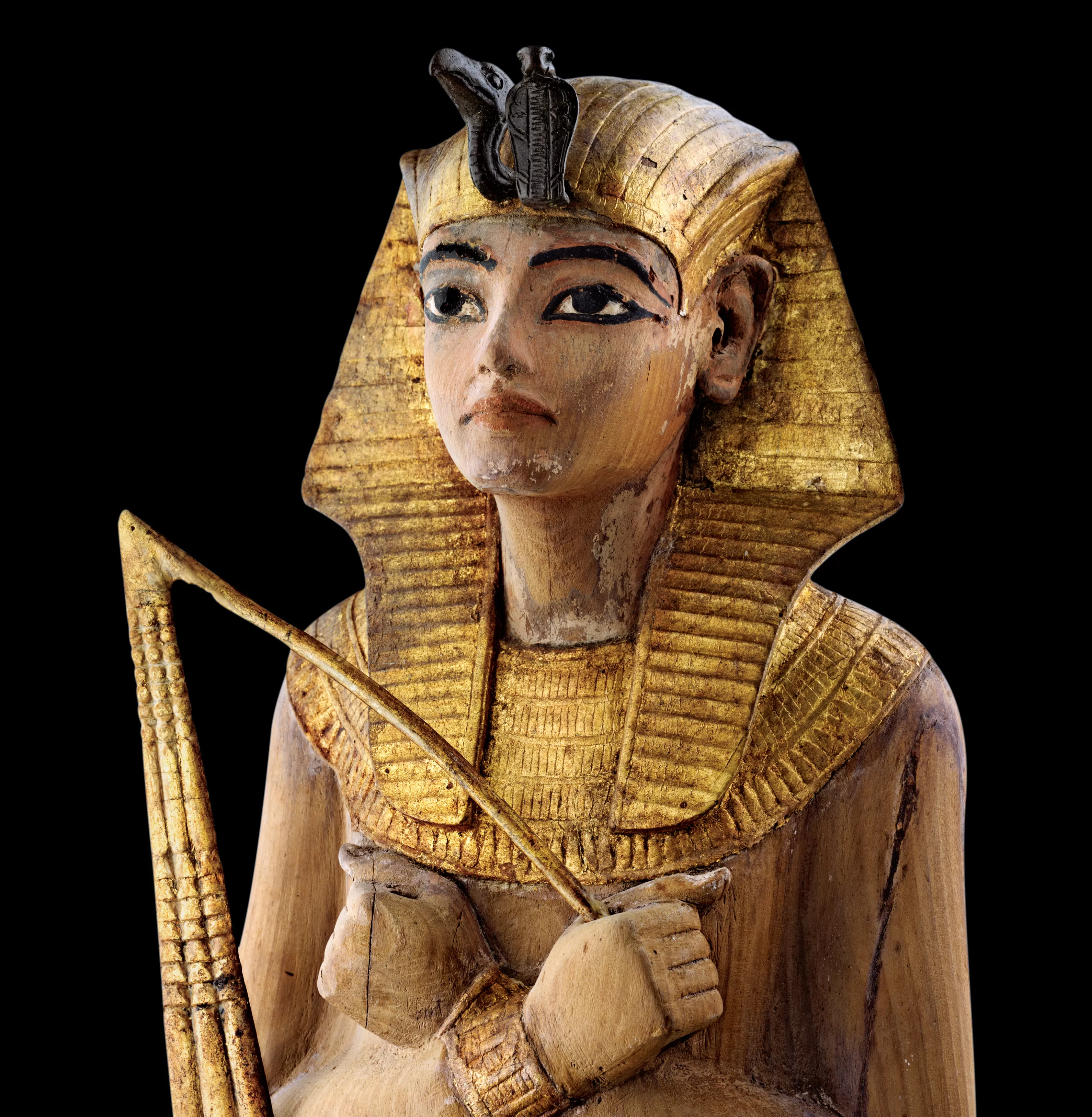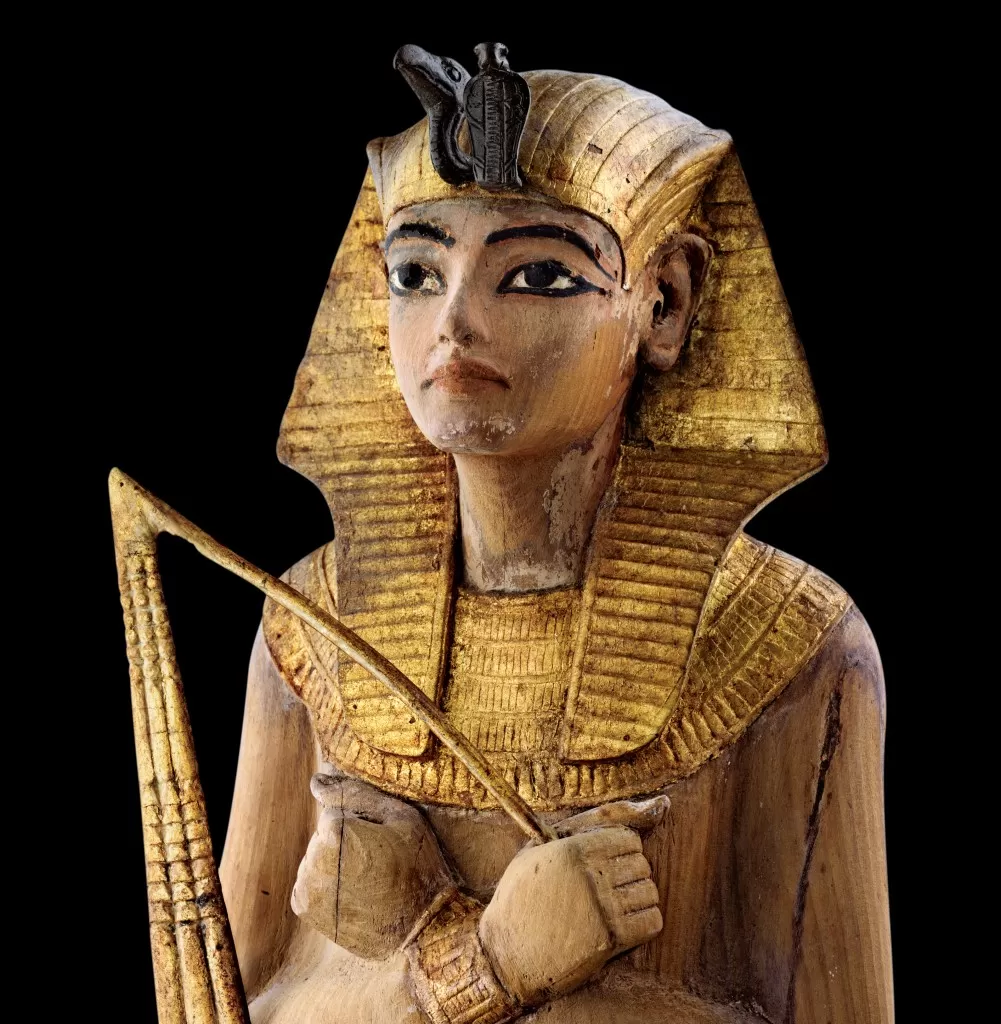 Here are some discounts currently available for King Tut Tickets:
Costco – Tickets are $27.99 and are good for one anytime ticket and an audio guide. Available for purchase in regional Costco stores. Redeemable onsite or over the phone.
Fred Meyer – Get $3.50 off any King Tut ticket. Redeemable onsite, or online.
King Tut Coupon Code – Use coupon code TUTMCD to get $4 off your online ticket purchases. There are also reports of $4 off coupons printing, that are good through Aug. 2, 2012 (Thanks Queen Bee Coupons!).
AAA Members – Get 10% off all King Tut tickets for AAA members. Redeemable onsite only when members show their AAA card.
AARP Members – Get $3.50 off all King Tut tickets for AARP members. Redeemable onsite, over the phone or online using code TUTAARP. In addition, AARP members can attend on Mondays now through the run of the exhibit for more benefits. AARP members will enjoy a light breakfast served at 8:30 a.m. followed by a special live presentation before entering the exhibit. Doors will then open for a private look at this rare collection of artifacts spanning 2,000 years of ancient Egyptian history. Offered only to AARP members, tickets for this special morning program are only $24.00 per person. To take advantage of this exclusive offer, tickets must be purchased in advance by calling Pacific Science Center at (206) 443-2681 or visiting their website for more details on King Tut discounts for AARP members.
Consider Annual Membership To The Pacific Science Center – When you become a member of Pacific Science center you can save up to 60% on King Tut tickets. Adults tickets are $20.00 for King Tut exhibit for members (save $7.50 off reg. admission). Plus there are added benefits to an Annual membership. Its tax deductible ($60/Individual, $80/Couple, and $100/Family (up to 6 persons)) and you receive FREE admission to Pacific Science Center and over 290 other science centers, FREE laser show passes, a FREE subscription the quarterly Discover newsletter, invitations to exclusive Member Previews, and Discounts at the Pacific Science Center Store, cafe, IMAX concessions, and more.
Go as a Group – invite the neighbors, church friends, other family members, etc. If you can coordinate your visit to include 10 or more people you can save over 15% on King Tut tickets. Adult (16-64) group tickets are just $23.00 (Monday-Thursday, regular $27.50) and $28.00 (Friday-Sunday, regular $32.50). Buy group tickets online. When you add kids into the mix, 10 is not a hard number to come up with!
The Pacific Science Center recently announced another special promotion: "Tut at Twilight". This Saturday, and every Saturday throughout the month of July, the King Tut exhibition will be staying open two hours later, with a final evening entry time of 8 p.m. Since the exhibition opened on May 24, every Saturday to date has sold out. These extended hours will enable more guests to experience the treasures of King Tut while providing an opportunity to enjoy the exhibit in the evening hours.
One more honorable mention deal: Pharaoh's Gold Card.
Guests who purchase a ticket for Tutankhamun: The Golden King and the Great Pharaohs will receive a Pharaoh's Gold Card, which entitles the holder to unique discounts and special offers from participating retail partners, restaurants, businesses and attractions in the Seattle area.
Here is a sampling of some of the savings available to Pharaoh's Gold Card holders:
FREE Top Pot donut with coffee purchase
Receive $25 off a color service for any first-time clients to the SEVEN salon
$3 off the Seattle Art Museum or $2 off the Bellevue Art Museum
10% off at Macy's
Receive $25 off general admission to dinner shows on Wednesday, Thursday and Sunday for Teatro Zanzini
Free beef diablo or wicked shrimp appetizer at El Gauchos Bellevue
3 Course meal at The Melting Pot for $29.95 per person
$2 off Woodland Park Zoo tickets
The card is free with a King Tut exhibition ticket. Find a full list of the participating retailers and discounts offered on the Pharaoh's Gold Program here.
Now all that is left to do is enjoy your visit, and be sure to comment below with any additional money saving tips you have for this exhibit (or visiting the Pacific Science Center in general).