Jewelry Subscription Box – 3 Pieces for $5 Shipped!
This post may contain affiliate links and I may be compensated for this post. Please read our disclosure policy here.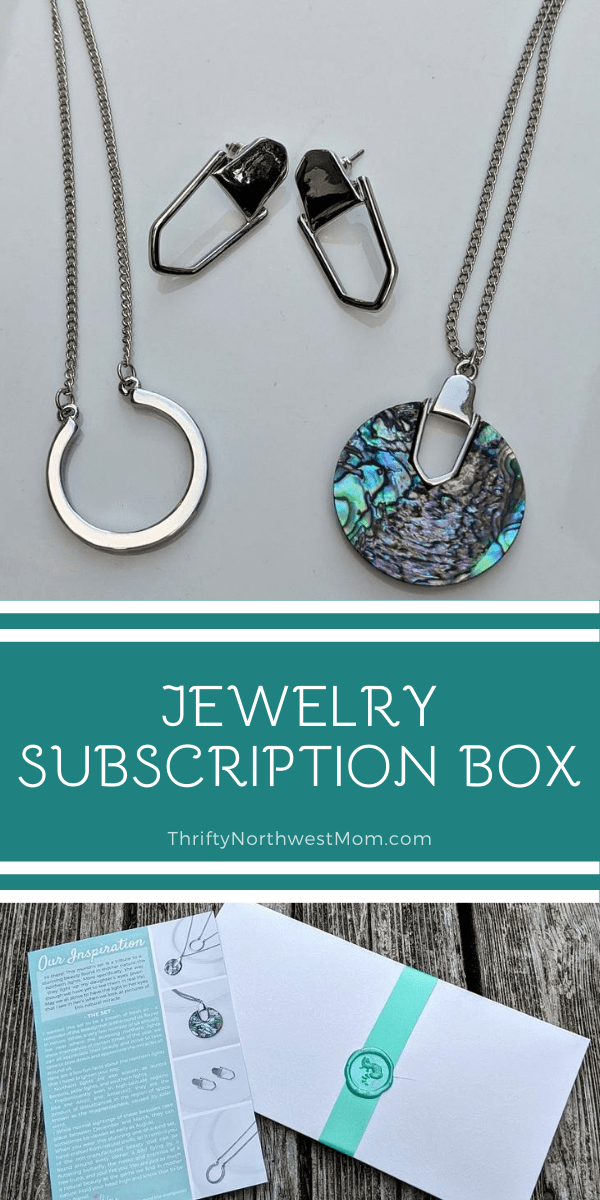 Jewelry Subscription Box – 3 Pieces for $5 Shipped!
If you love jewelry and are in need of some new pieces, this could be a fun way to discover new pieces thru a Jewelry Subscription Box. Mint Mongoose is a woman & mom owned small business which offers jewelry subscription boxes as a fun way to add to your wardrobe & treat yourself each month, too, with some fun new jewelry items.
The Mint Mongoose company offers a lifetime guarantee for their jewelry too. So, you know you are getting high-quality pieces that are both versatile & trendy, fun items to add to your jewelry collection.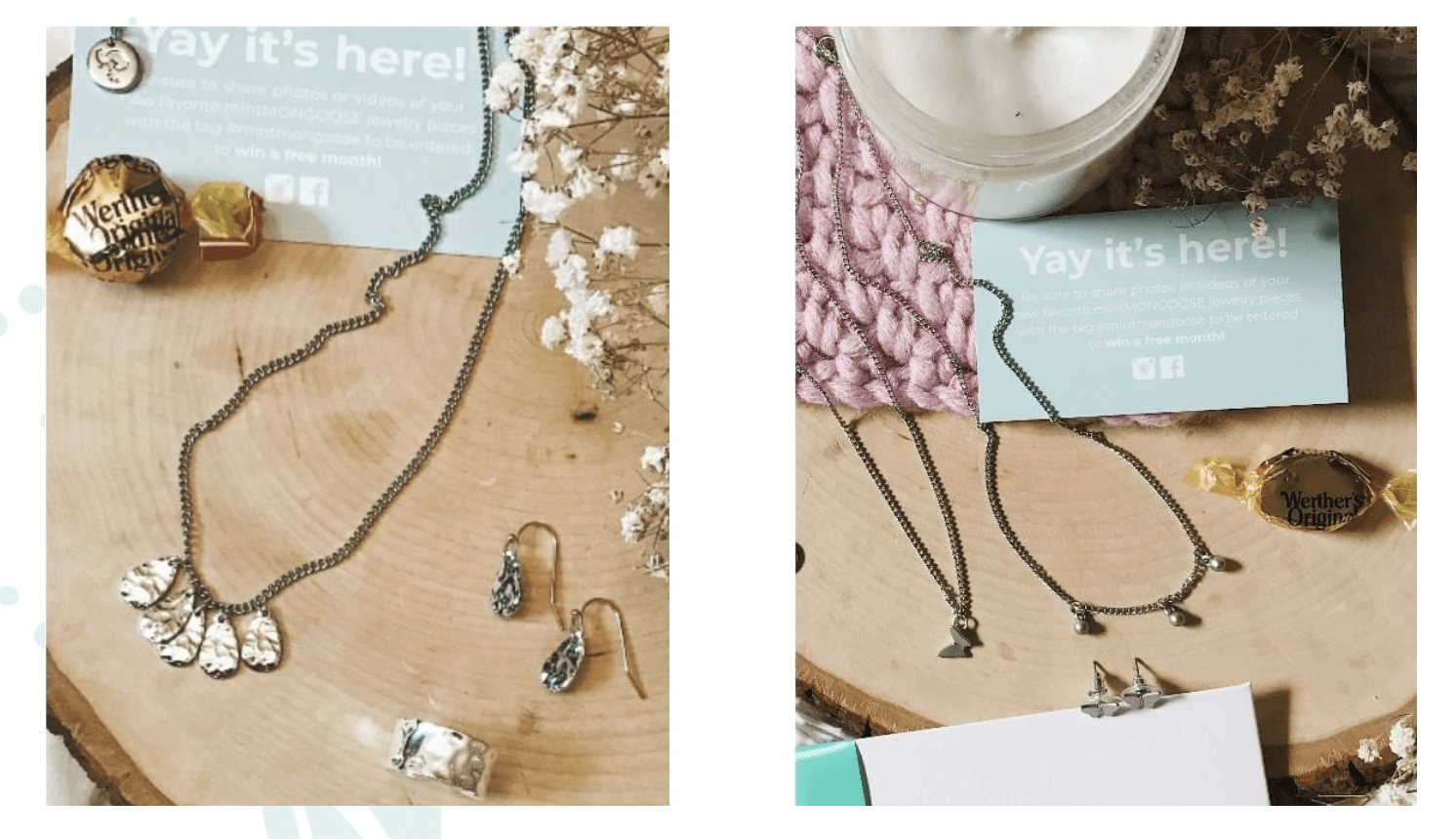 Here's what Mint Mongoose offers::
3 piece limited edition jewelry sets delivered each month
Lifetime warranty on all pieces
Free thank-you accessory every 3 months (like a cute pair of socks, hair accessories, sunglasses, etc)
Darling packaging (floral embossed white box, mint ribbon & hand-pressed wax seal – these could make such a fun gift idea too)
Your first box will ship within 48 hours, so you can receive it quickly
As a way to try out this Jewelry Subscription Box, Mint Mongoose has a special offer for new subscribers to see how you like it – sign up for your first box & you will get 3 jewelry pieces for FREE – just pay $5 shipping & handling total! So 3 jewelry pieces for just $5 shipped to your home! Such a great way to add some new jewelry pieces to your wardrobe or keep one & gift the other two to friends or family.
If you decide you like the Jewelry Subscription boxes, then they are $15.99 a month for 3 jewelry pieces in your box (& free shipping in the US). You can cancel at any time (you can easily cancel on their website – no phone calls needed). If you decide you like them, you will pay $15.99 on the 20th of the month & your jewelry will be delivered by the 15th of the next month (example: Pay on Sept 20th for the Oct 15 shipment)
I think these Jewelry Subscription boxes could make such a fun gift idea for a friend or family member, too. Send them a few boxes for a few months as a special gift or just one box. Or send them to yourself & keep one or two for yourself & then gift the other items. Jewelry is something we don't often buy for ourselves, but such a great treat to receive in the mail. And I love that you don't have to worry about having to pick it out yourself – that's what I love about subscription services like this – getting surprises in the mail!
Review of Jewelry Subscription Box: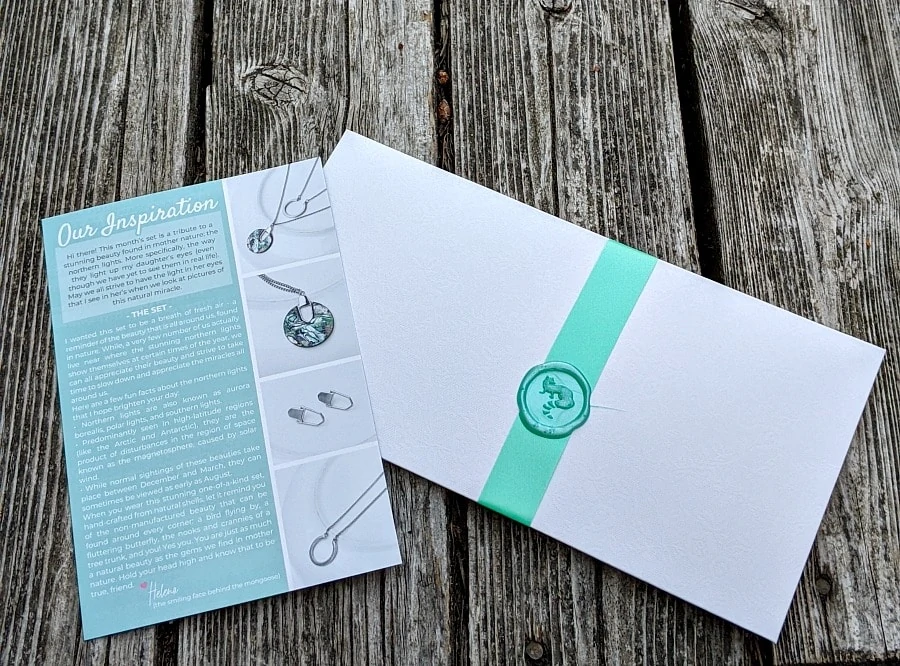 I was sent the Mint Mongoose August Jewelry Subscription Box to check it out & share with you all. I selected the silver option & I have to say – this box definitely was my style for all 3 pieces. I received 2 necklaces & a pair of earrings. I love the way it came packaged with a pretty envelope sealed – if you are giving this as a gift, it would feel like your gift recipient is opening a present each time they receive a box in the mail. Inside, all 3 items were individually packaged too, so you could keep 1 or 2 items & gift the 3rd item, for example, if  a particular item is not your style but fits a friend or family member. Or keep them all for yourself! There are just so many possibilities with the way they are professionally packaged.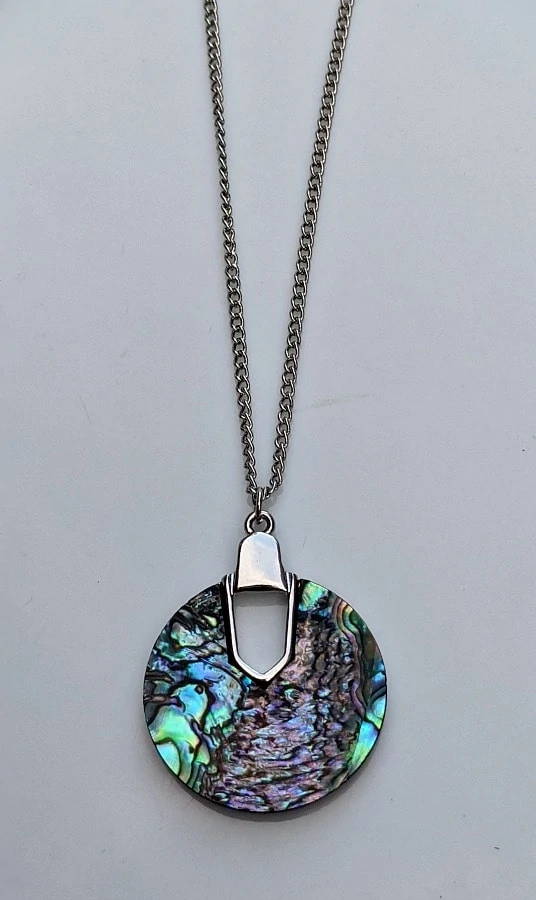 The inspiration for this month's jewelry set is the Northern Lights & the beauty found in nature. The colorful necklace is a one-of-a kind set that is handcrafted from natural shells & this is definitely my favorite piece. I have always been drawn to these gorgeous colors & these type of necklaces, so I love the unique colors & patterns in this necklace.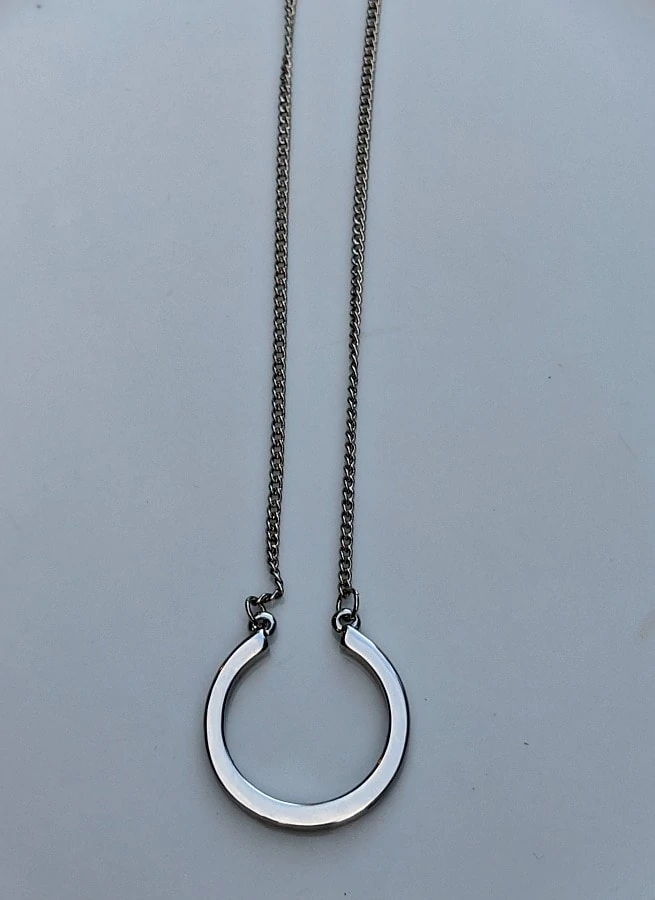 The silver necklace is a nice length & such a classic piece – it really can work with so many outfits whether they are more casual or dressy. Definitely a very versatile piece to add to your collection.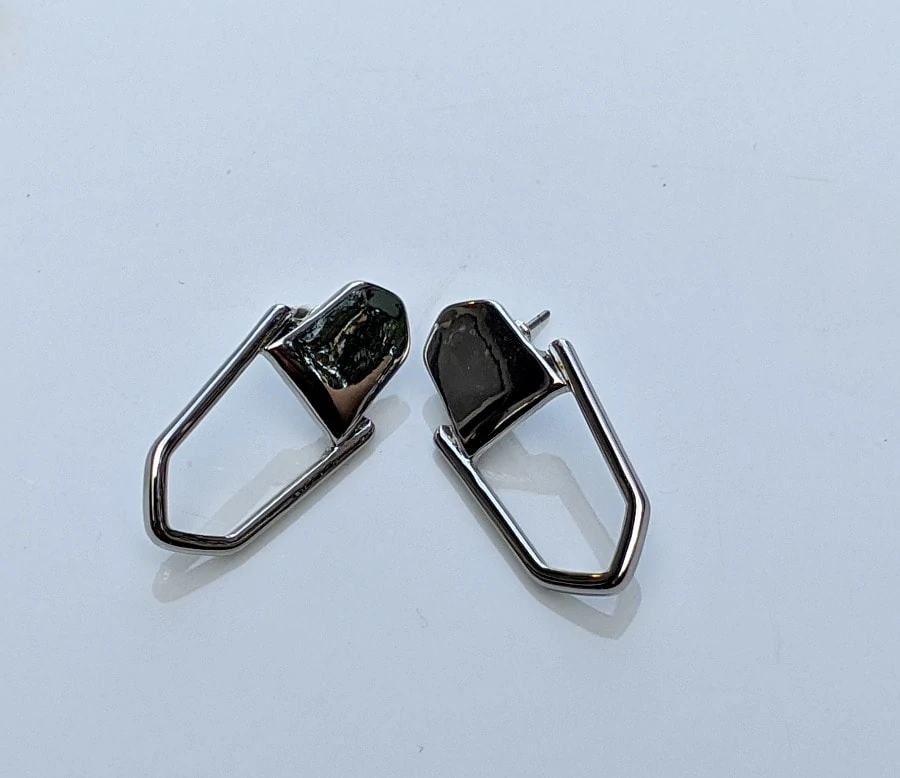 The silver earrings are also very versatile & earrings that can really go with so many outfits. Unfortunately I don't wear earrings any more, but they are a nice size that my daughter can wear these & not have them too big or heavy for her.
Can you believe all of this is free – just pay $5 shipping/handling right now? And it would normally cost $15.99 to purchase the Mint Mongoose Jewelry Subscription Boxes.