IHOP FREE Pancakes Today – March 1st!
This post may contain affiliate links and I may be compensated for this post. Please read our disclosure policy here.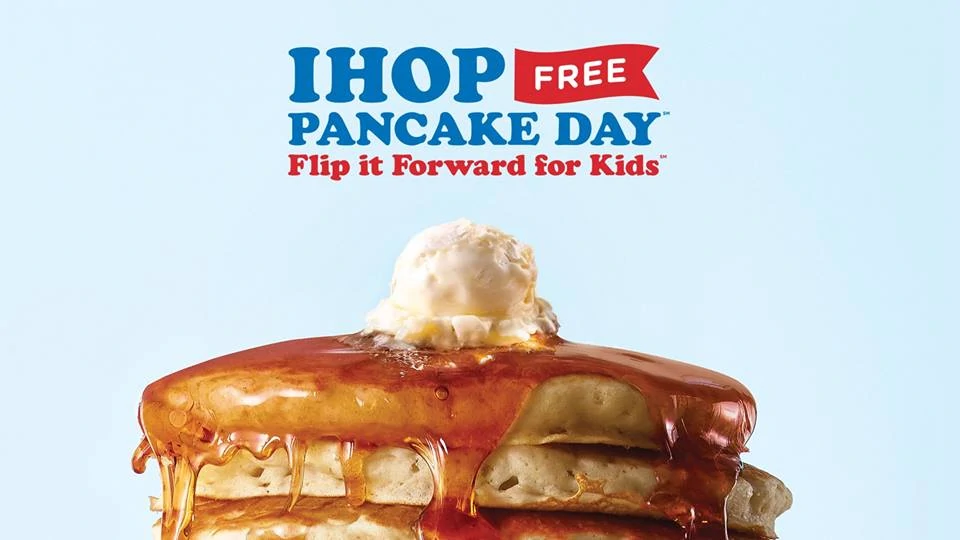 IHOP FREE Pancakes Today – March 1st!
IHOP  is back with their FREE Pancakes for National Pancake Day today, March 1st! This means that you can get one FREE short stack of pancakes per guest from 7am to 4pm. You will then have an opportunity to donate to the Children's Miracle Network, Shriners Hospital or The Leukemia & Lymphoma Society.
You will get a stack of three buttermilk pancakes for free with this promotion. IHOP has been offering this as a special fundraising event since 2006, so it is a great opportunity to eat pancakes and help out too.
We went to this event for a few years and even though it was very busy, it always seemed to run very smoothly & we didn't have to wait too long for a seat or for our pancakes, so it was fun to head out to friends for this event.