iFly Luggage Walmart Deals – Nice Price Drops!
This post may contain affiliate links and I may be compensated for this post. Please read our disclosure policy here.
iFly Luggage Walmart Deals!
We bought our iFly luggage from Walmart a few years back, and it has held up great through a number of trips now. I love this line for the price, I think it is a great value. They currently have some nice price drops too, and you can find all the iFly Luggage Walmart deals here.
The IFLY line at Walmart offers hard sided luggage options, with spinner wheels and expandable pieces for affordable prices. IFLY Luggage is not a Walmart brand exclusively, however they have partnered with Walmart to be a main distributor so we have found some of the best prices on their luggage here. Plus it comes with a 20 year warranty, so these are some super prices for that quality.
Here are some of my favorite iFly Walmart Luggage Deals Available: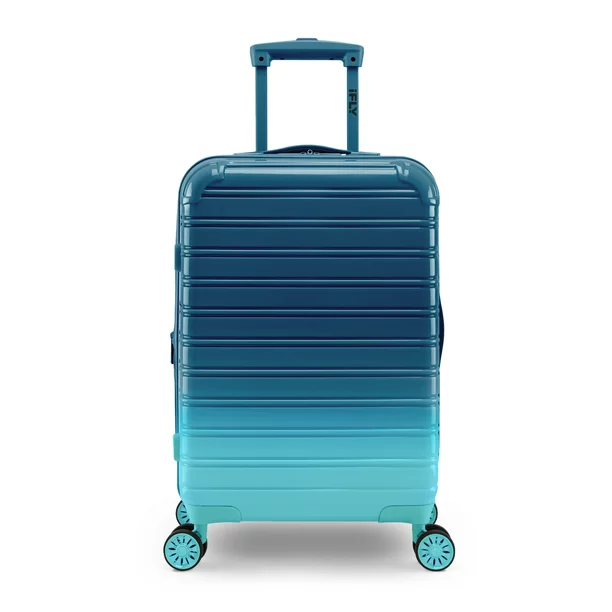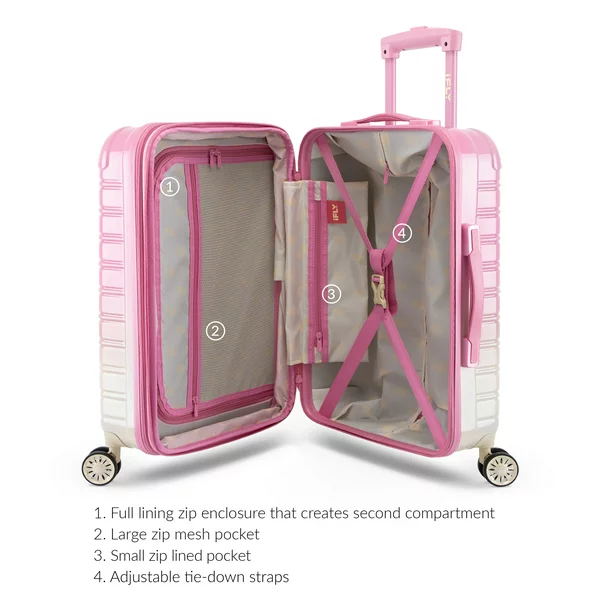 The iFLY Hardside Fibertech Carry On Luggage 20″ for $41! This is the very best deal currently available in my opinion. This is the one that we use, but have it in Rose Gold. The Rose Gold is on sale too, but not for this low (that one is $78), so if I was buying it again today I would pick from one of these colors for the price.
There are currently three colors to choose from for this price. One thing I really like about this one is that it is expandable. That makes it nice if you are purchasing any items when traveling, to have a little extra space to bring them home in.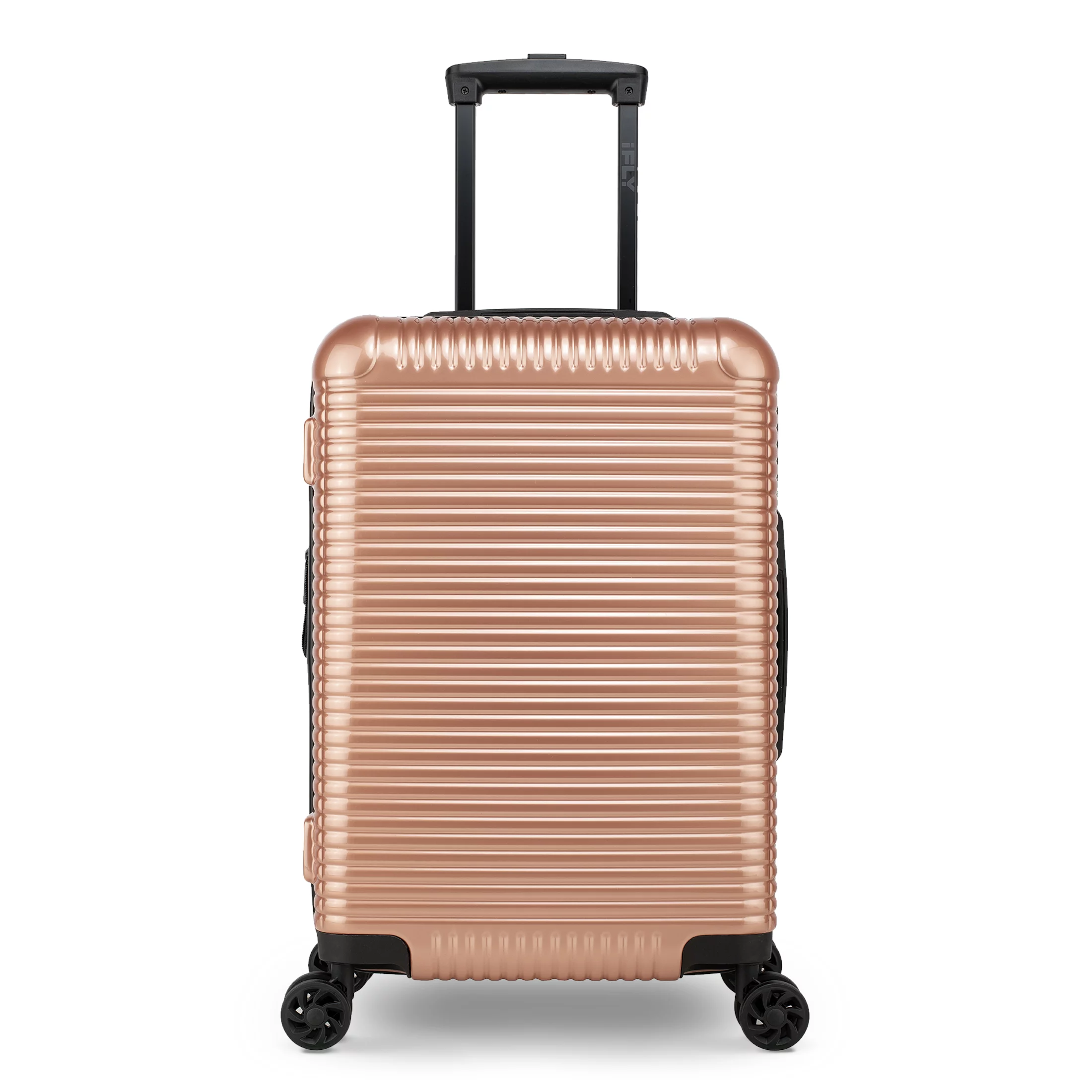 The IFLY 20 Inch Copper Bag is also on sale for just $43.91 here! If you are looking for the IFLY Rose Gold Collection you can find that here, but this one is a nice alternative at this price – as it closely resembles the Rose Gold Color (a little different).
The hot pink color is also on sale for just $49 here.
And the Marble Black and Rose Gold one is also $49 here.
Note on the IFLY Carry On Luggage 20 inch bag – We have used this 20 inch size as carry on luggage for all of our trips in the past few years. In the past TSA guidelines for carry on luggage said they should be no larger than 22 inches. However these days they note that you should check with the specific airline you are flying with, as airline carriers have changed their guidelines, based on the carrier. We have flown multiple airlines with this bag, and never had an issue, but that does not mean it cannot happen, so you may want to double check current airline guidelines if you are concerned about carry on size restrictions.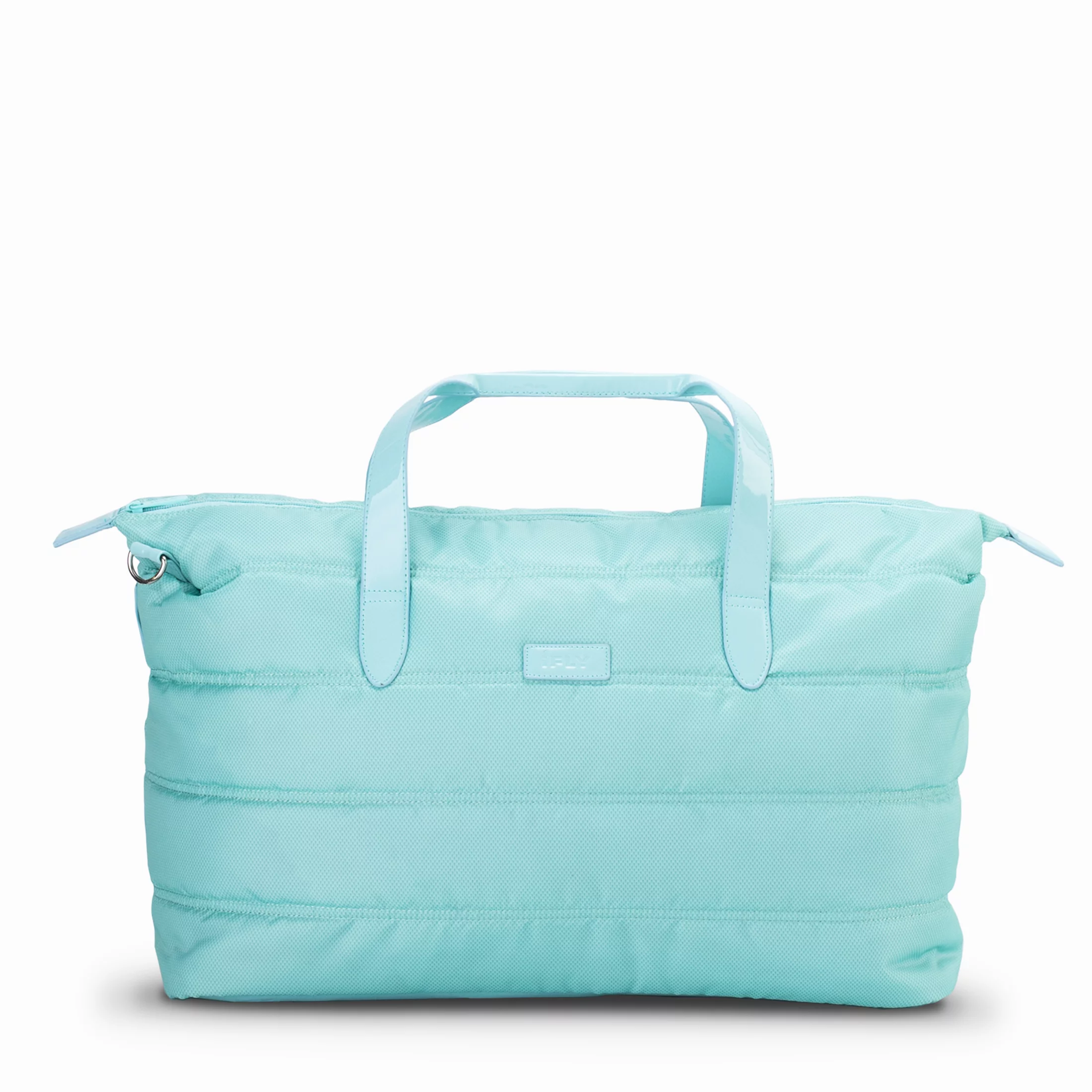 iFLY Travel Weekender Bag with Adjustable Shoulder Strap and Trolley Sleeve Mint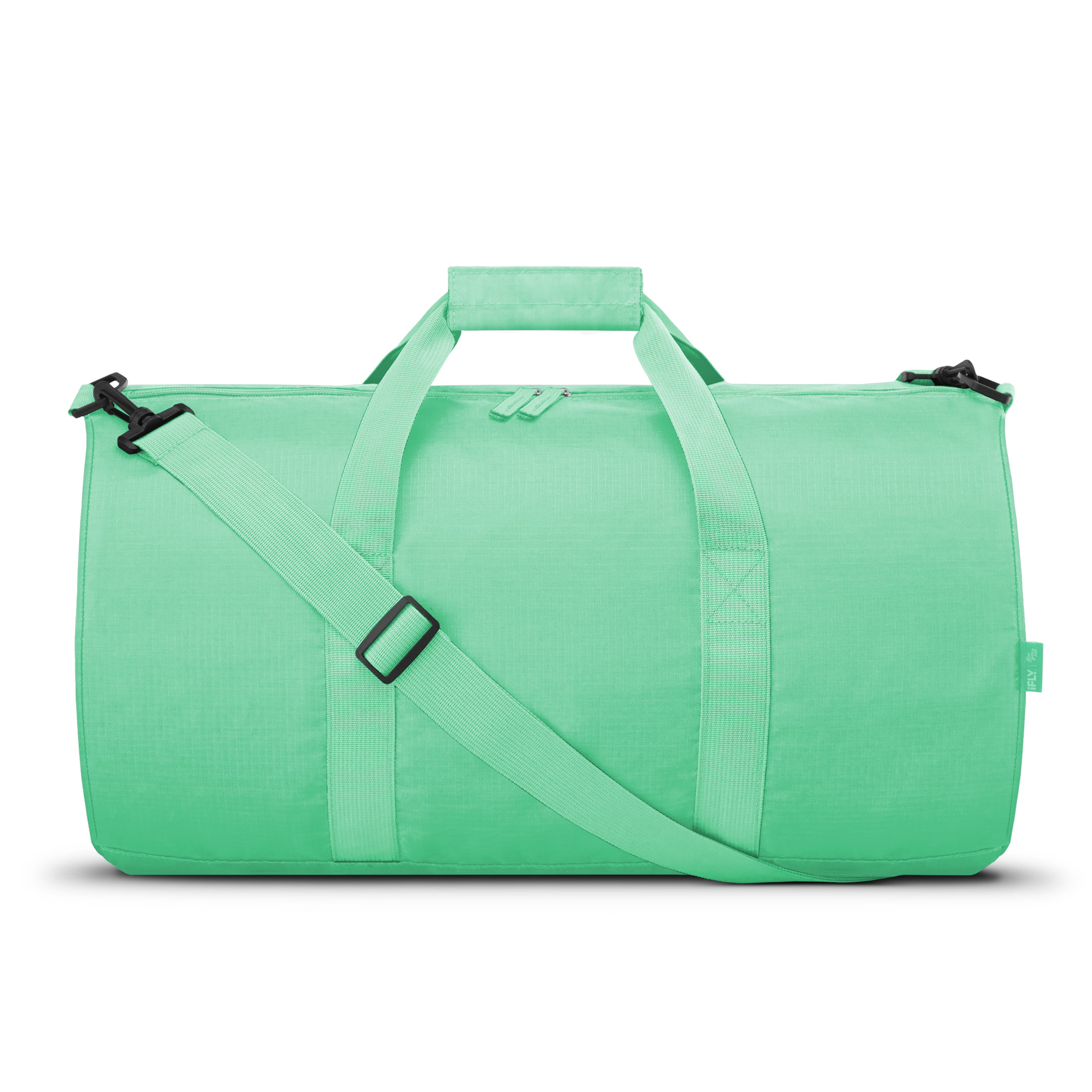 The IFLY Duffle Bags are on sale here for under $15!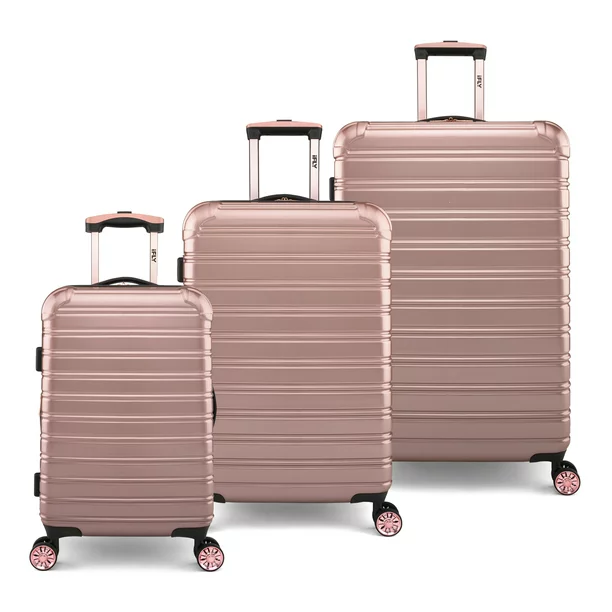 IFLY Luggage Sets on Sale
The iFLY Fibertech 3 Piece Hardside Expandable Luggage Set, Rose Gold is $238 here, which is the best price we could find for the 3 pc luggage sets. There are other colors available for $249 too.
Find the iFLY Hardside Luggage Fibertech 2 Piece Set, 20 Inch Carry-on Luggage and 28 Inch Checked Luggage on sale for $169 for the set here.
Or in the Sweets pattern for the same price here.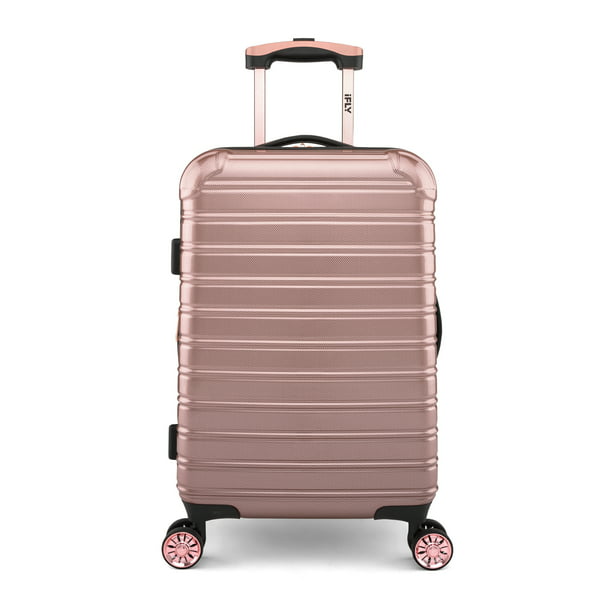 IFLY Luggage Review
As mentioned above, we have purchased our most recent sets of IFLY Luggage at Walmart, and been using it for a few years now with no issues at all. We have been using the 20 inch size, as we prefer to travel lighter. One of my teens wanted the IFLY Rose Gold luggage bag shown above, so we started with that one. We liked it so much, I went back and got one for their grandma to use too, and when we need to replace our other bags these are what I will buy.
I like the space it provides, the peace of mind of the long warranty, and the quality of the case. I did get one of my teens the Rose Gold line, and she loves the look of that. The rest of us have basic colors. It does seem to be more spacious then some of the other luggage pieces we were finding – even though they are all around the same size. I find this one easy to pack, ours has some extra pockets to organize easily, and the zipper compartment to pack shoes or dirty clothes on the way home and keep them seperate from the other items in the bag.
We have never had any issues with the spinner wheels, and the handly easily moves up and down with the click of a button. The outside has held up well to being banged around, and I love that it expands an extra 2 inches when we need that extra space.
Overall we have personally been very happy with our IFLY luggage, and I would buy it again! Especially at some of the prices shared above.
IFLY Luggage Warranty
IFLY Luggage offers a super warranty – one of the best I would say. It is a 2 year warranty, and they note this warranty on the Walmart site too, so you should be eligible for it even if you purchased through Walmart.
Here is what they say about their warranty: "If you purchased iFLY luggage or X Series by iFLY luggage, and submitted a valid registration or have a valid receipt, your luggage is covered by iFLY's Honest Warranty for 20 years or a lifetime, respectively." Find more details here.
Be sure to check out all the iFly Luggage Walmart deals here.
If you are looking for more luggage deals, you can find the Luggage Sale at Macys here (it includes Disney luggage too!).