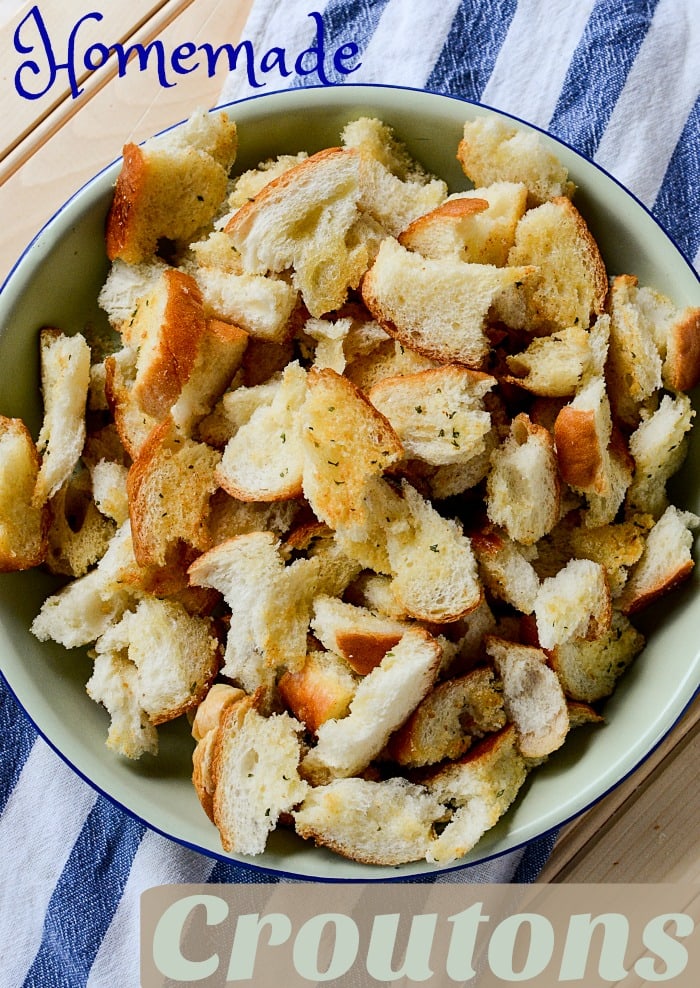 Easy Homemade Croutons
We often make homemade croutons around my house. It is not that you can really make them any cheaper than you can buy them in the store (when they go on sale for $1 a bag), but it is a great way to use stale bread that we would otherwise throw away (so making them a great deal). Plus, they are super easy!
Ingredients:
Stale Bread
Olive Oil (or melted butter)
Seasonings (you can use garlic salt, or your favorite seasoning. We like the Johnnys Garlic Seasoning Blend (Mediterranean Blend mix)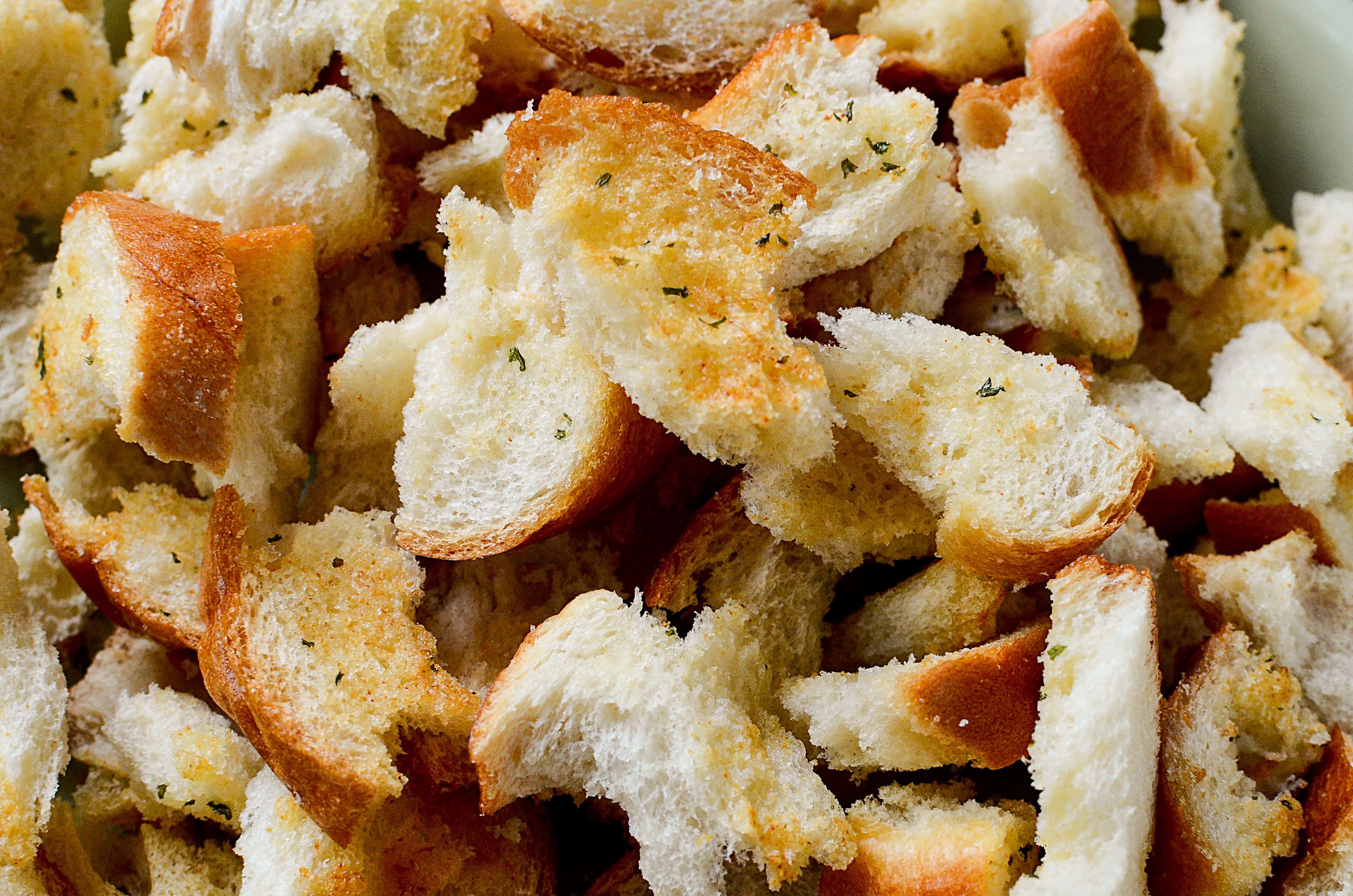 How To Make Croutons:
1) Start by preheating your oven to 350 degrees.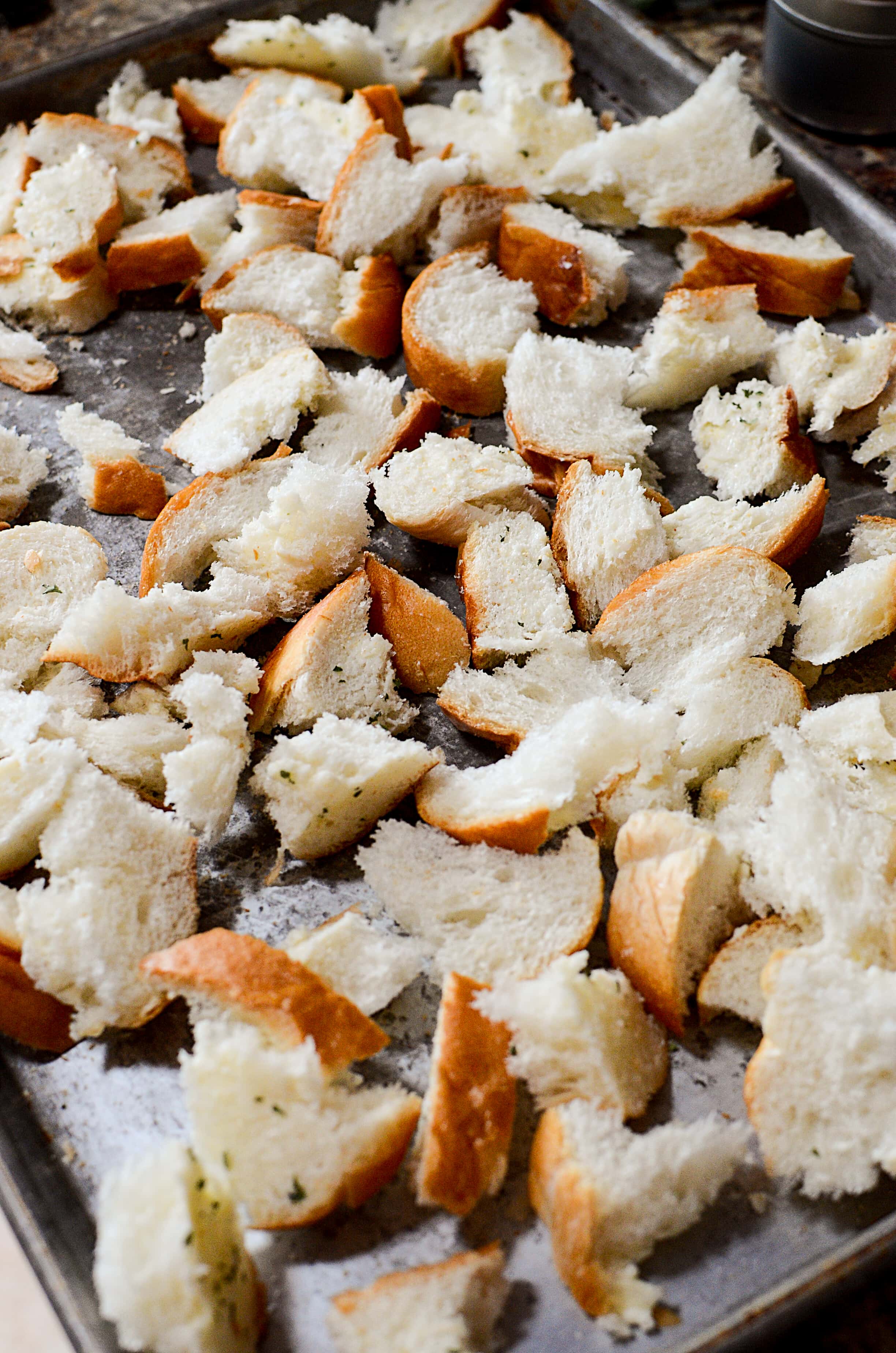 2) Cut the bread into bite sizes pieces.
We had a loaf of stale french bread that did not get finished at dinner two nights ago. I like my croutons rustic so I just rip it apart. If you like that nice square look you get with purchased croutons you can cut them with a knife.
3) Spread them out on a cookie sheet and drizzle generously with olive oil (you can use melted butter too, if you prefer that flavor).
4) Next sprinkle with the seasoning of your choice (most common would be garlic salt, but we like the Johnnsy Blend mentioned above in the ingredients section).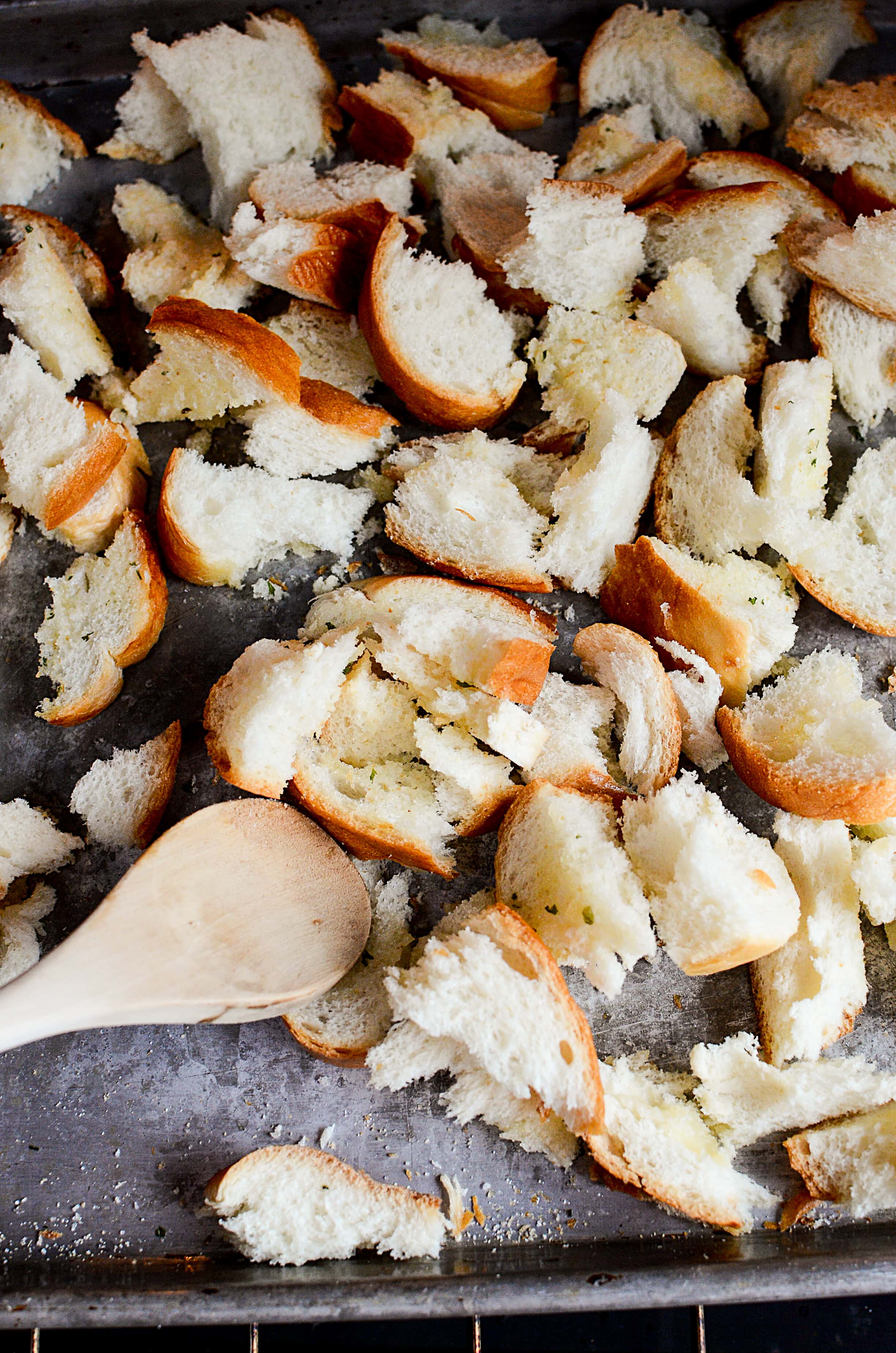 5) Mix well so that the oil and seasoning are on all of the piece of bread.
6) Cook at 350 degrees for 15 minutes, or until golden brown.
7) Let cool, and then store in an airtight container!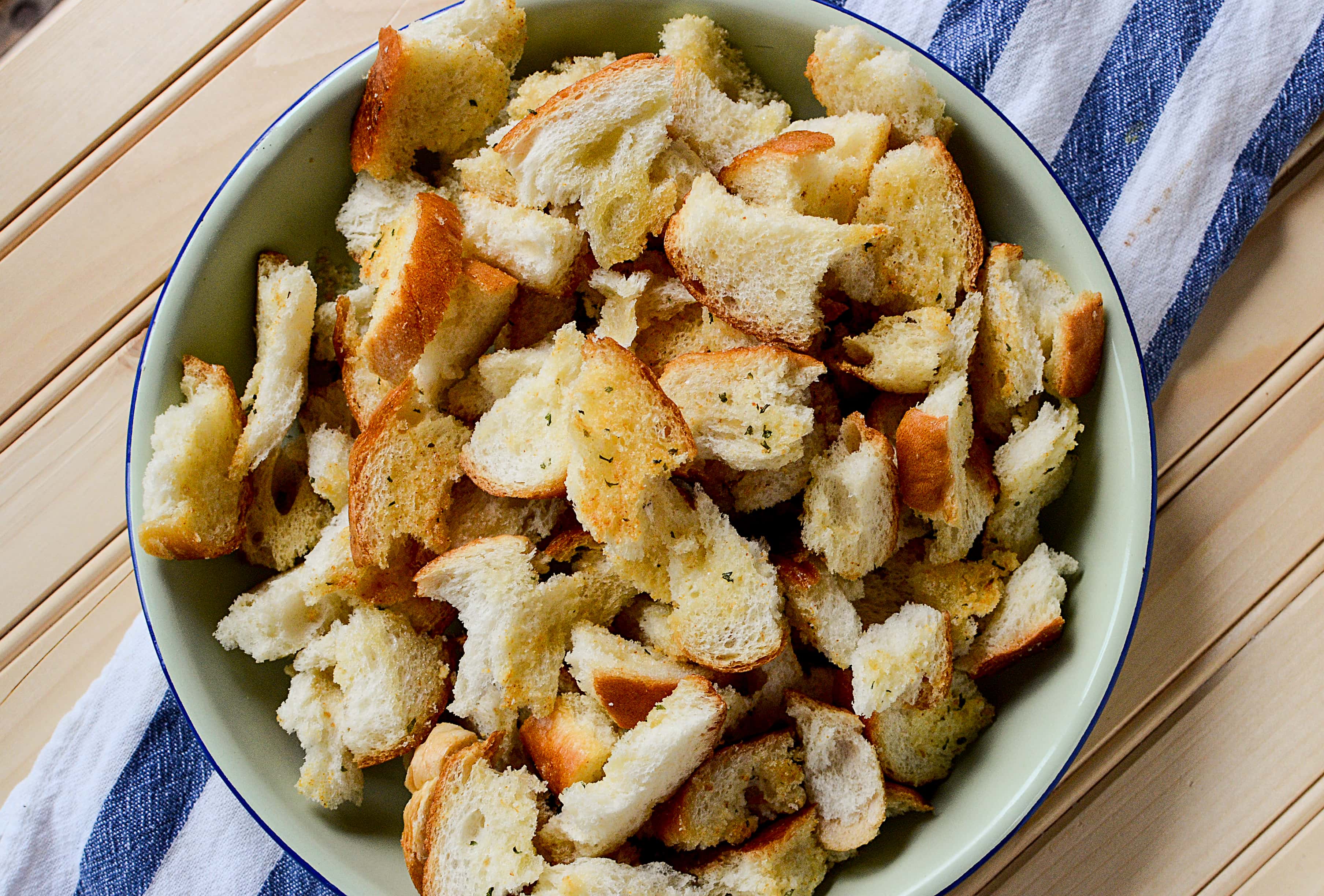 Yep, its that simple, and now you have made something delicious out of something that would likely have ended up in the trash!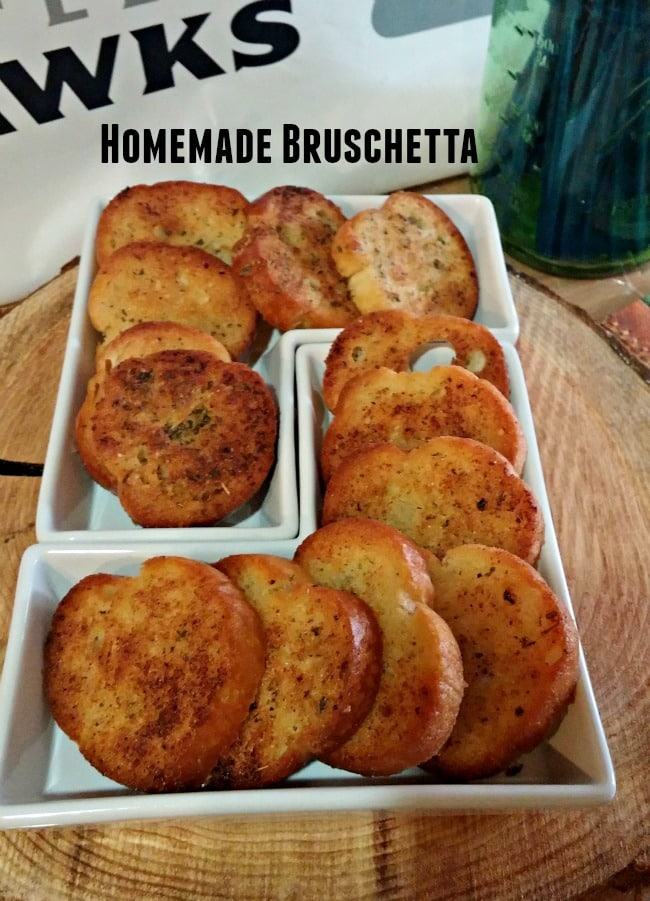 You can also use this same method to make great bruschetta for dipping in all of your favorite dips too! We show you how to do that here, as well as provide ideas for great dips to use it for too.
For more frugal recipe and DIY ideas, visit our recipes and DIY page here.