Lego Harry Potter Advent Calendar 2021 – $39.99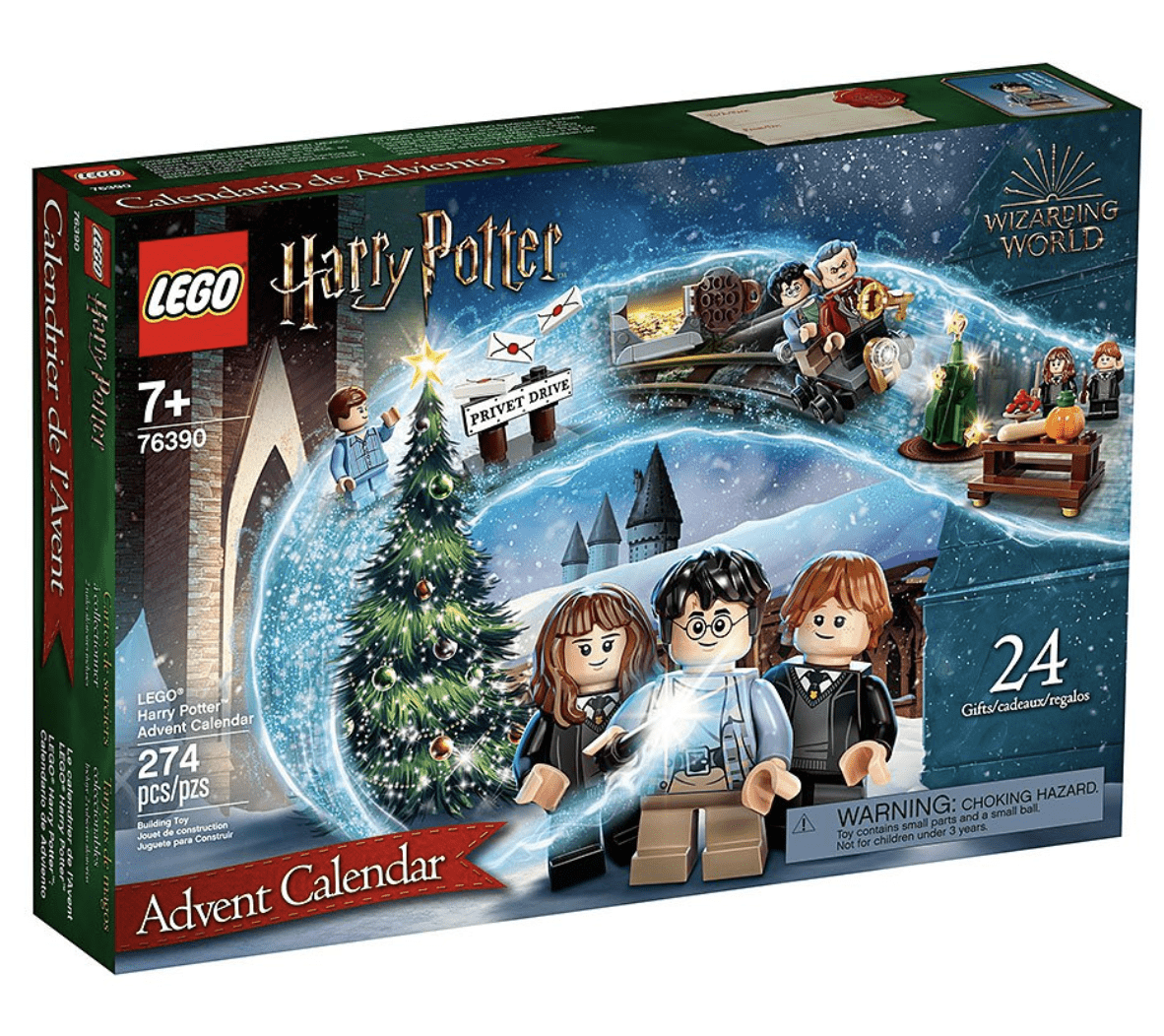 Lego Harry Potter Advent Calendar 2021
The  Lego Harry Potter Advent Calendar for 2021 is now on sale. This is the third year they have launched a Harry Potter Advent calendar and it is so popular.
The Lego Harry Potter Advent Calendar is a 274 piece set that Lego releases for $39.99 regularly.
Lego Harry Potter Advent Calendar:
Includes six minifigures, Harry Potter™, Ron Weasley™, Hermione Granger™, Draco Malfoy™, Dudley Dursley and Griphook minifigures, buildable models such as Gringotts' gold vault, two wizard card tiles, a fold-down play mat, items and accessories from the Harry Potter™ Universe and 24-gift advent calendar box
The 24 gifts found within this special holiday calendar combine easily with all other LEGO® Harry Potter™ sets for endless creative building, imaginative play and impressive displays
Buildable play experiences include Hogwarts™ letters arriving through the Dursley's fireplace, lunch at a Great Hall table and a train cart carrying Hedwig™ and Harry's school supplies
Behind door 24 is a colorful spinner which unlocks the excitement of the fun board game printed on the calendar
274 pieces
Calendar box: 14.5" W x 10" H x 2.5" D
Recommended for ages 7 years and up
Find more Lego Advent Calendars on sale:
Lego City, Lego Friends & Lego Star Wars Advent Calendars  – these are also on their current BEST price!