Glasses.com – Save on Glasses, Try Them On Virtually & More!


Do you wear glasses or contact lenses? If so, have you heard of Glasses.com yet? They have some great deals that will hopefully help you save quite a bit on your eye wear purchases!
A couple of ways that you can maximize your savings by shopping on Glasses.com include:
Shop their Sale Page, with up to Half Off name brand glasses.
Free Shipping on ALL orders.
Price- Match Guarantee.
In Home Try On Service!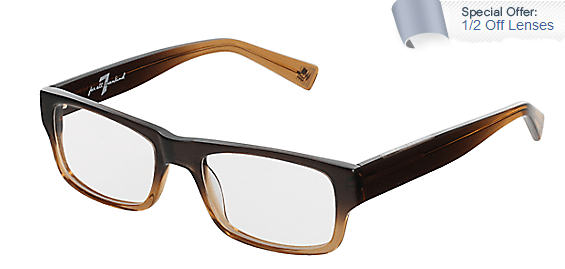 I was looking around their Sale page, and found the 7 For All Mankind glasses pictured above for just $65. Frames on the Sale page start at as low as $58 per pair, shipped.
Besides the low prices, my favorite feature of the site was the "Virtual Try On" process. I thought this was so cool! You can upload a photo of yourself, and then try on the glasses you want to see on your own face, virtually. You can even import a photo directly from Facebook. That is my Facebook profile photo above, trying glasses on! It took me all of about two minutes to complete the process. There is then a small "try on" icon under each pair of glasses, and every time I select that it tries the new pair on my photo (which is on the left hand side of the page). No need to click in and out of different glasses styles, etc.
If you don't want to go to the effort of uploading your own photo, you can just select a model, with a face shape similar to yours, and try them on the models virtually.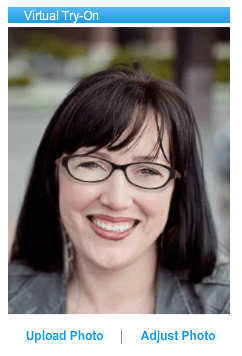 They carry many name brands, and while they are not the cheapest, I could not resist trying on a pair of Betsey Johnson frames. This may be the closest I get to these frames, but I have to say it feels great to be wearing a pair of Betsey Johnson glasses!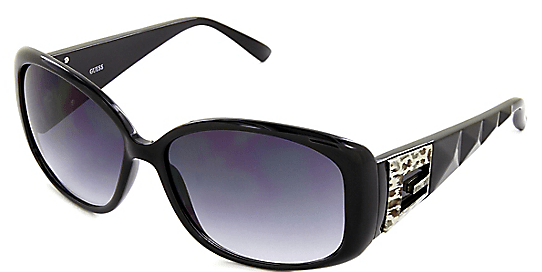 There are RX Sunglasses, starting at under $50 too. These Guess brand Sunglasses where $60, and free shipping (and free cleaning kit).
Glasses.com also offers a "Best Price Guarantee". They will share with misleading sales tactics, that may make other frames look like they are better price, but are really lower quality materials. If you do find a lower price on the same glasses elsewhere, Glasses.com will beat that price by 10% for you!
If you still are unsure of what pair would be best for you, after using the virtual try on process, then you can have them send you 5 frames for 7 days to try for free. You choose the pair you like best, and then just send the other pairs back at no cost to you (they will send you a pre-printed shipping label for the return shipment, and cover the cost).
Glasses.com also offers a 30 day return option (no questions asked), a one year manufactures warranty, and a replacement policy that we will offer you 50% off the same glasses as a replacement, if your glasses are damaged within the first year.
One last program to make you aware of is their Frame Match service. Its a very cool service. You are prompted through a series of questions (including selecting how likely you would be to wear certain frames). They then make a personalized recommendation for you, based on your responses.
This site made selecting glasses not only affordable, but fun. The deals were great, they guarantees nice, and the process of picking out which glasses I wanted about as easy as it gets online. Head to Glasses.com here, if you want to start trying your own glasses on!
Disclosure: This is a sponsored post by Glasses.com.  All opinions are 100% mine. See our disclosure policy  for more details.