Free Health Clinic in Seattle through Sunday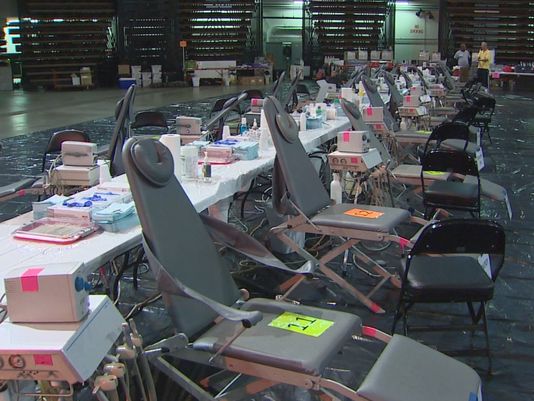 There is a FREE Health Clinic going on through Sunday in Seattle at the KeyArena. If you don't have insurance, or even if you DO have insurance but are looking for a cheaper alternative, stop by and receive free dental, medical, and vision care.
The floor of KeyArena has been transformed into a dental treatment. They will be offering exams, teeth cleaning, fillings, and root canals. They are even planning on offering on-site crowns. A variety of medical exams will also be offered, including x-rays, mammograms, physicals, and more. You will also be able to have your vision screened.
This free clinic rusn through Saturday. Tickets are passed out for your spot in line beginning at 3:30 am each morning, with registration starting at 5:30 am. You will be treated on a first-come, first-served basis.
This is such a great opportunity to receive much-needed care. Don't let money affect your health. Come out to the KeyArena today, tomorrow, or Sunday to have your health needs met for free!