Fred Meyer – BIGGEST Closeout Sale Ever Happening Now!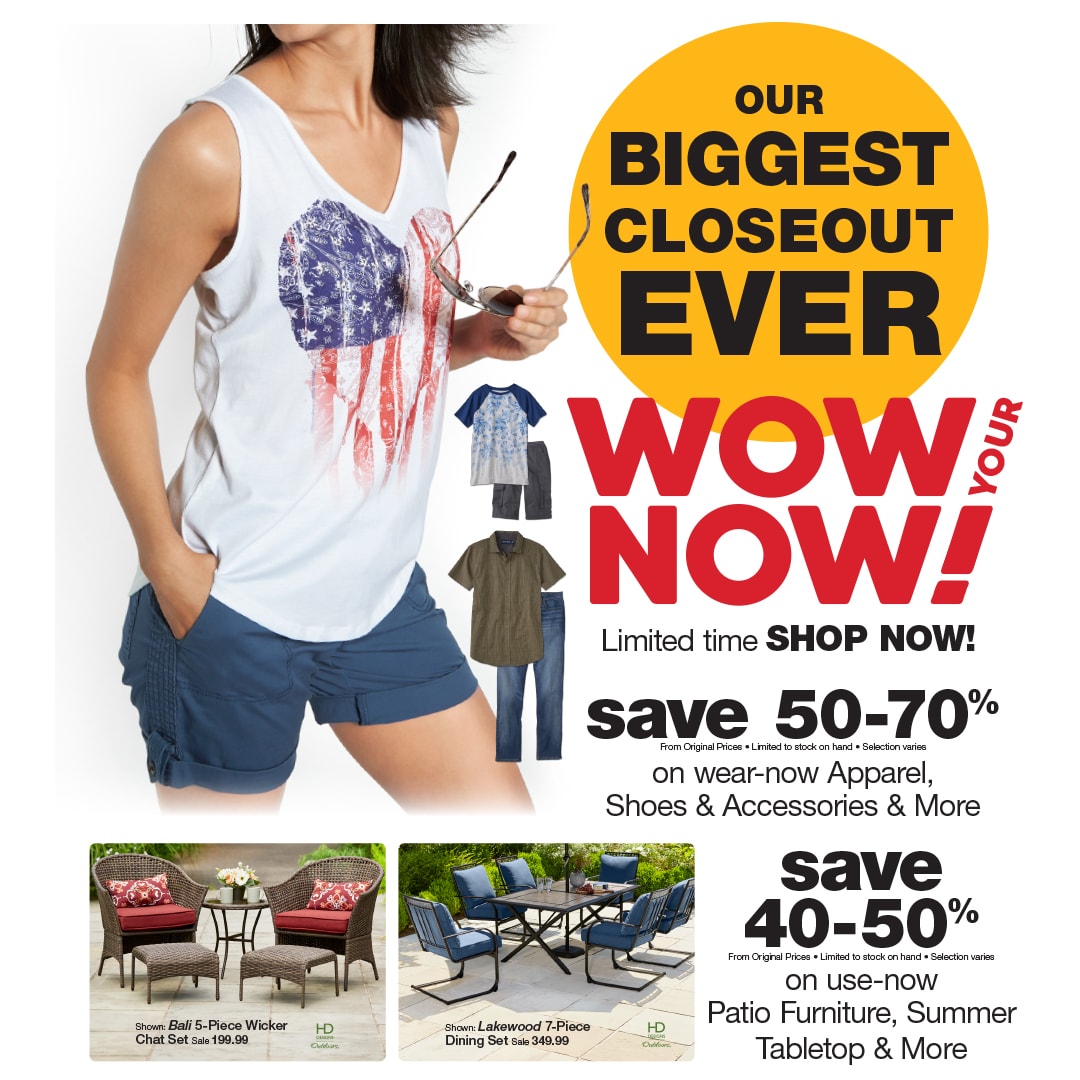 Fred Meyer – BIGGEST Closeout Sale Ever Happening Today!
We know you guys love Fred Meyers, and so we knew you would want to hear about the BIGGEST Closeout Sale Ever they have going on NOW! There are some super deals that we wanted to share. Remember to make sure you are signed up for the Fred Meyer Rewards Card, so you can earn gas rewards, plus rebates and coupons on your purchases too, and save even more.
One of my favorite things about this sale, is that it is a summer sale, and you can get great prices on items while you still need them for summer use. Many of these prices are what we often see at the end of the season sales. This sale is making them available at end of season prices, now (at the beginning of summer, when we actually will use them)!
The big sales at Fred Meyer can be quite popular, so I recommend heading there earlier in the day so you can find the items you are really wanting & see the best selection. Make sure to check the end caps or the aisles, too, to see if they have any special displays set up for the Sale. I always stop and check the store ads out when I enter the store too, as they sometimes include extra coupons that will help you save even more.
Remember, that selection will vary by store.  Make sure to head to the Fred Meyer website to find a location near you, if you are not already a regular shopper.
Here are some highlights of some of the deals you will find in this huge closeout sale at Fred Meyer today: 
Select Clothing will be up to 70% off for the entire family! I often find some of the best clothing deals at Fred Meyer during these sale, so this is a great sale to shop for mom, dad and kids.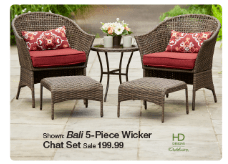 This 5 piece wicker patio set is just $199 for all 5 pieces, plus many other deals on patio and outdoor furniture and items.
12×30 Metal Frame Outdoor Pool is 50% off – making it just $79.99 today (regularly $159.99)
Beach Towels just $5.99 each!
We would love to hear what kinds of deals you find at your local store too!
Disclosure: This post is sponsored by Fred Meyer. All opinions are 100% my own. See our disclosure policy for more details.