Family Guide – What to Do With Kids In Kent Washington
This post may contain affiliate links and I may be compensated for this post. Please read our disclosure policy here.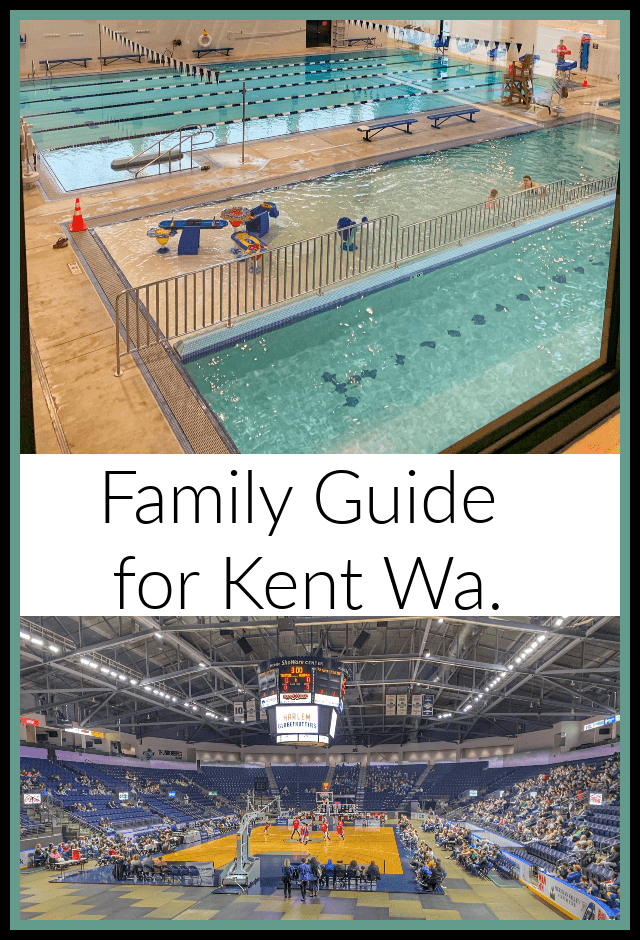 We were hosted by Kent Visitors Center to gather info for this article.
Family Guide – What to Do With Kids In Kent Washington
I have lived in Kent for over 13 years now, and so when the Kent Visitors Center reached out to us about sharing about Kent, it was the perfect opportunity to share resources that we love in the Kent area for family fun. If we missed any of your favorites, be sure to let us know!
Many people head to Kent to enjoy a show or event at the Showare Center. Whether you have decided to make a weekend out of it, and stay in Kent, or if you live near the area, this family guide will provide you with lots of ideas of what to to explore and do in Kent with kids. If you are interested in more things to do (like food trails that are not focused on being kid friendly) be sure to check out the Visit Kent site here (the have some food trails that are more adult oriented if you are not traveling with kids).
I think of Kent, by breaking it in three main areas, as it can cover a lot of ground – and there is some distance between these three areas. This will help you determine your itinerary, and how far apart these spots are, too. They are:
Downtown Kent & the Kent Valley
The Kent East Hill (up towards Covington and Hwy 18)
The Kent West Hill (towards 1-5 and hwy 99, and includes fewer family friendly spots)
The Kent Station Light Link Rail Station is in downtown Kent as well, if you are looking to venture outside the area, or use it as a means of traveling into Kent. Find schedules and information on that here.
Over the years we have spent time at parks, events, restaurants and much more. You can find lots of ideas on the Visit Kent site here as well. Here are some of my families favorite things to do in Kent Wa. and surrounding areas.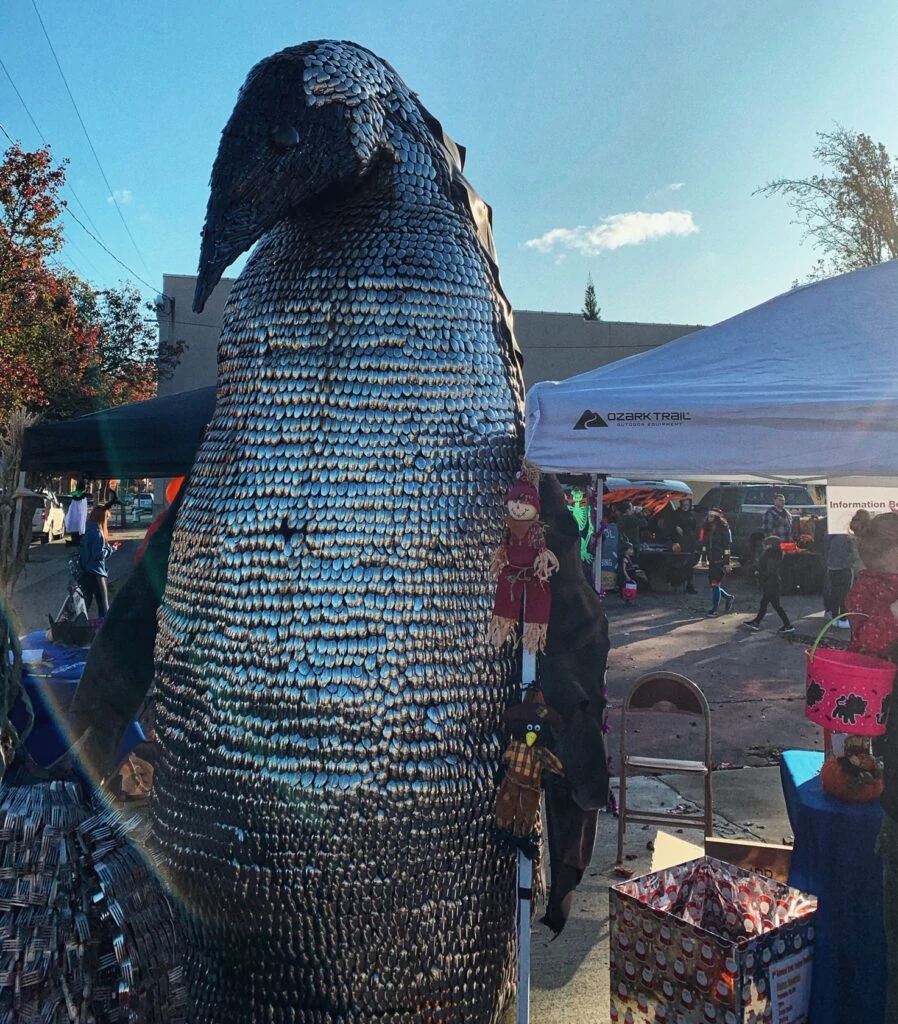 What to Do in Kent – Family Friendly Options ::
Kent Station – Movies, Dinner & Shopping (downtown Kent)
Kent Station is an area near the Light Rail, that has a number of restaurants, stores and the Kent Station AMC if you want to catch a movie. We love to come here for dinner and a movie, or sometimes some shopping too. There are a number of great deals at the restaurants for families (see those below), and a few shops my kids like to shop in there include Claires, Zumiez and Game Stop.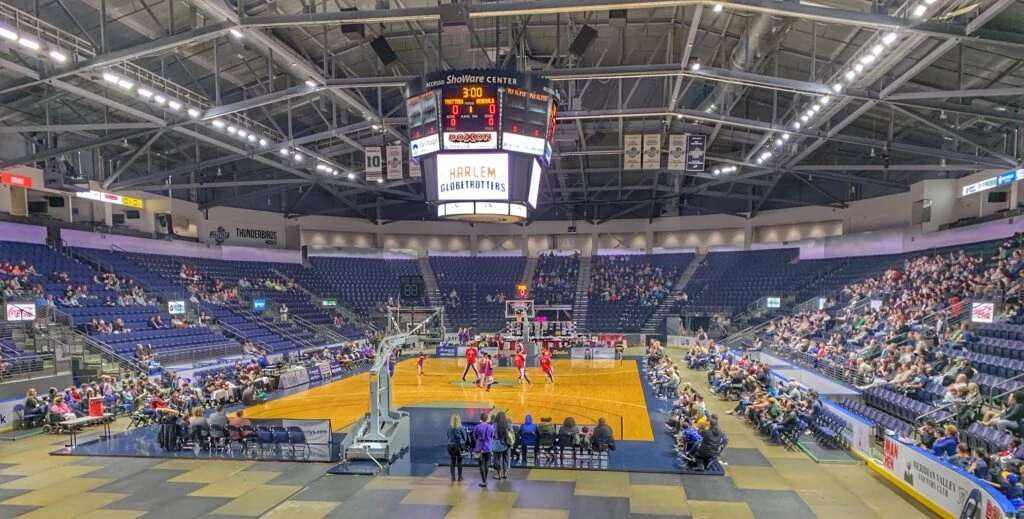 Events at Showare Events Center (downtown Kent)
Showare Event Center is located a few blocks from Kent Station, and hosts a number of family friendly events. Disney on Ice happens each November, and there are many other options as well! You will also find indoor sports events like Hockey with the Thunderbirds and more. Concerts are also hosted here often as well.
We have plans to check out the Harlem Globe Trotters this month. They also have a number of free events for families hosted there too. We love to start with dinner at Kent Station before hand (but restaurants can get busy around big events, so plan for that).
Kent has a number of seasonal going on, like festivals and Kids Day, etc.
You can check the Events calendar at Visit Kent here for current events. Some highlights include seasonal events at Carpinito Farms, a large Kids Day festival in the summer at Showare, Farmers Markets and more!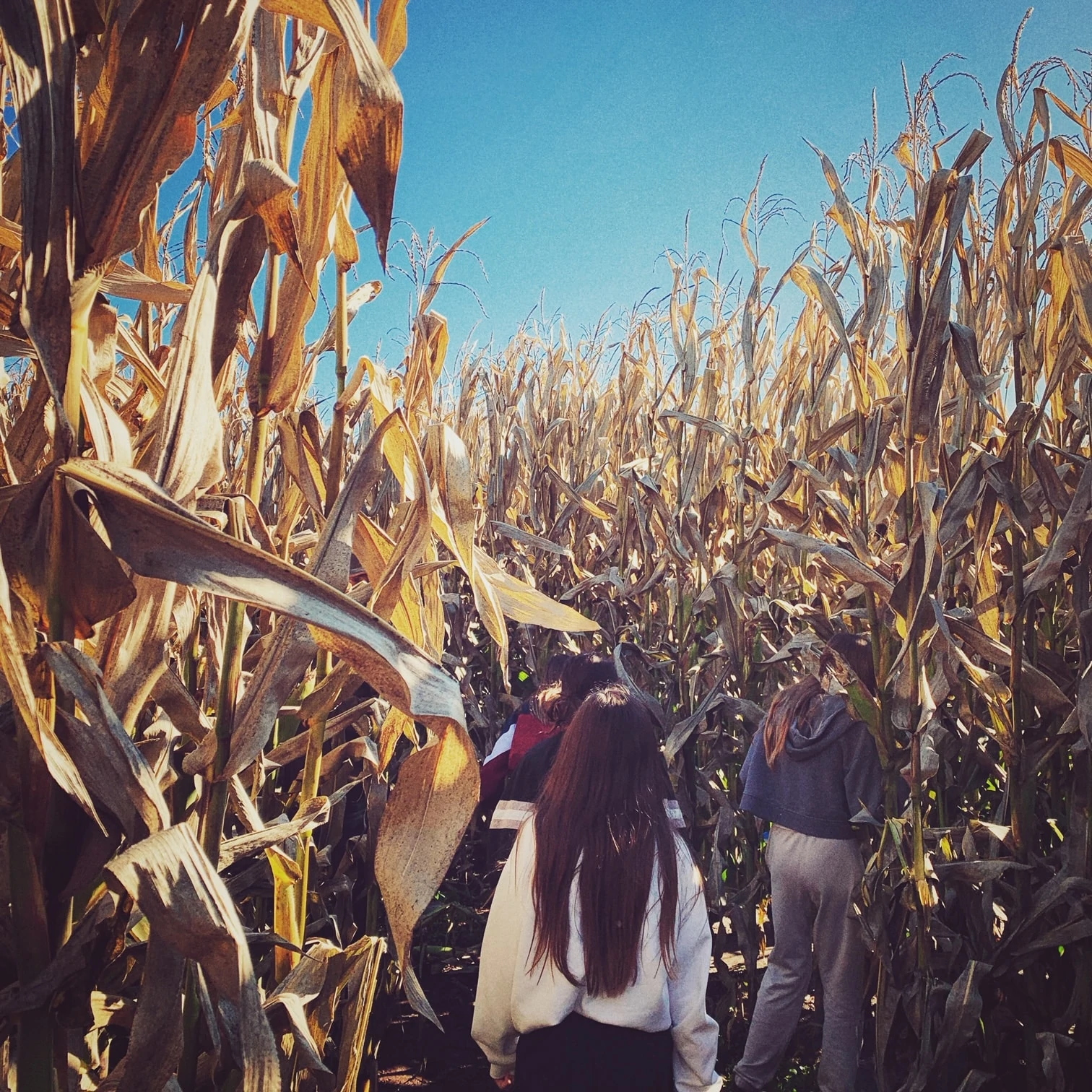 Carpinitos Farm (Kent Valley)
Carpinotos has a fruit stand that is open year round (fruits and veggies available seasonally) and Christmas Trees and Reindeer you can visit during the holidays.
In October, there is a separate pumpkin farm and corn maze that is lots of fun to visit too. We go each Fall and are never disappointed.
Ice Skating in Kent (Kent Valley)
There is an ice skating rink in downtown Kent, with public skate times available throughout the year. There is a small arcade inside, and putt putt outside as well as batting cages. It is also surrounded by walking trails along the river, and a park nearby too if you want to hang out for the day.
Savings Tip – Tuesday night they offer a discounted skate sessions, so be sure to check that out They also are sometimes on Groupon, so look out for those savings too. 
Putt Putt Golf (Kent Valley)
There are a couple of spots to enjoy putt putt golf in Kent. Both are downtown Kent. One is at the Golf Course, and the other at the Skating rink. You can often find deals on the one at the Skating rink on Groupon!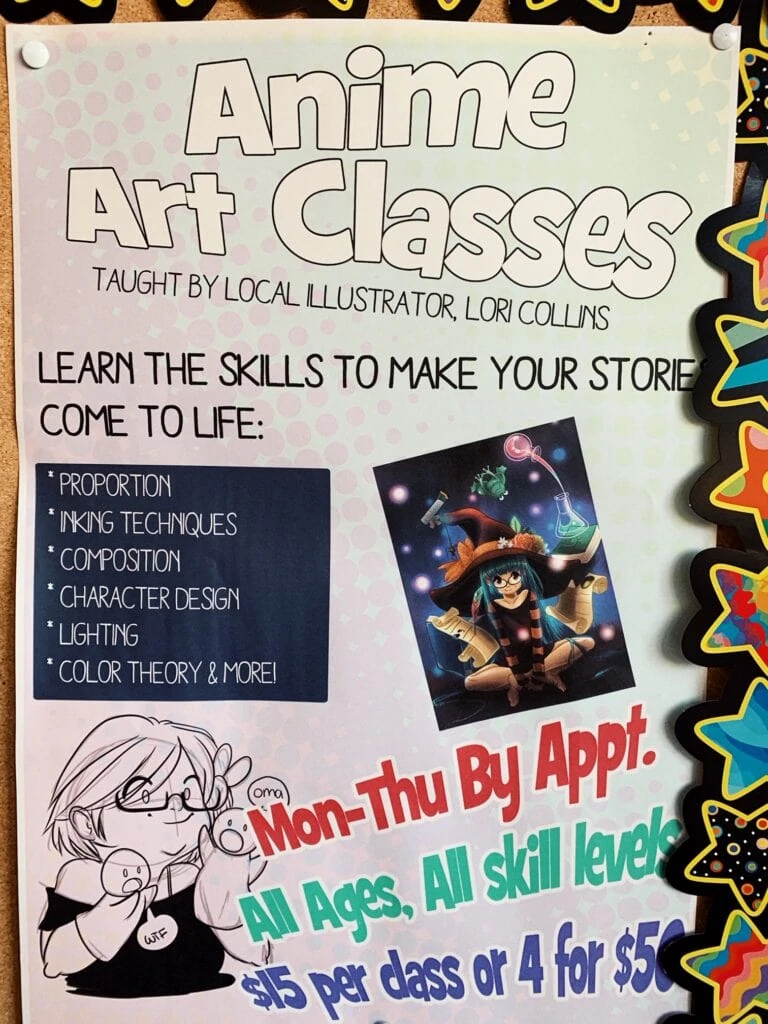 Art Lessons for Kids (Downtown Kent)
Sign up for an art lesson from Arsty Fartsy, located in downtown Kent. You can sign up for a 75 minute art class for $25 ,including supplies. Art class ideas include drawing, painting, sewing, fiber arts, printmaking, and poi (flow arts).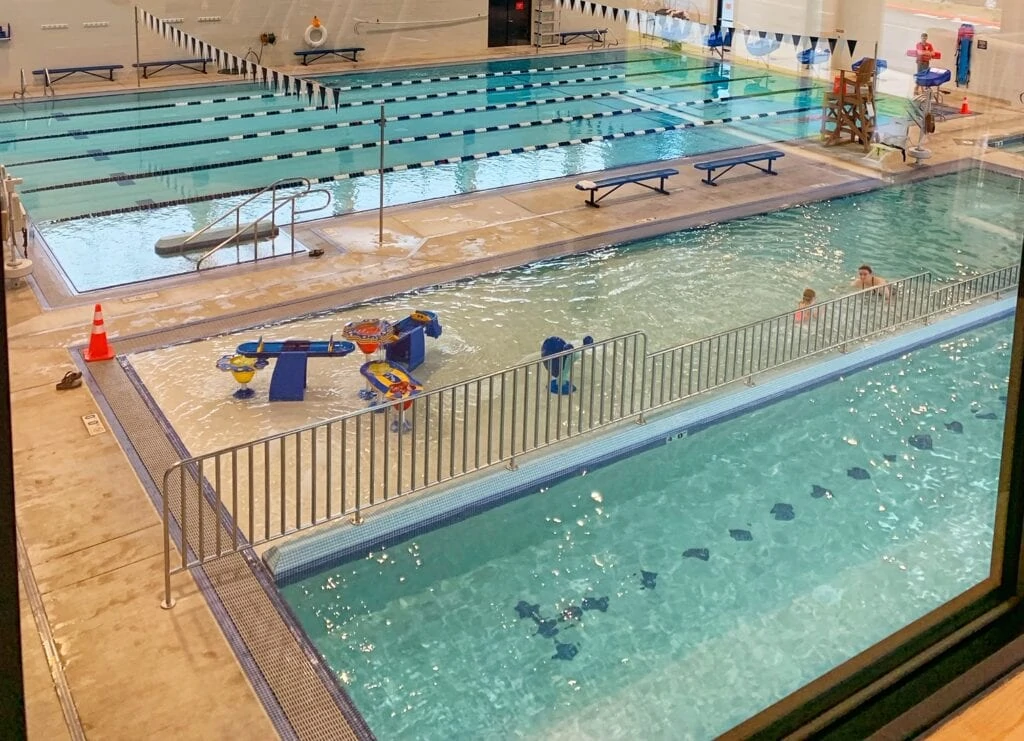 Public Swimming in Kent (East Hill of Kent)
In the summer months families can swim at Lake Meridian.
In colder months, they recently opened up a new YMCA in Kent that has a pool and a splash pad, and hot tub that families can enjoy. There is also a separate lap pool for those wanting to focus on that. The opening of the new YMCA did result in the closing of the Kent Meridian pool this past summer, which was the local city pool. If you are looking for another city option, a drive up to Covington is a good option, for their Aquatics Center (it does have a slide and other fun things for kids to play with during public swims, and the city pools are generally more affordable then the YMCA, unless you are a member.
Savings Tip – The YMCA will allow you to try out their facilities with a three visit pass for free. Inquire about that option at the front desk or online here.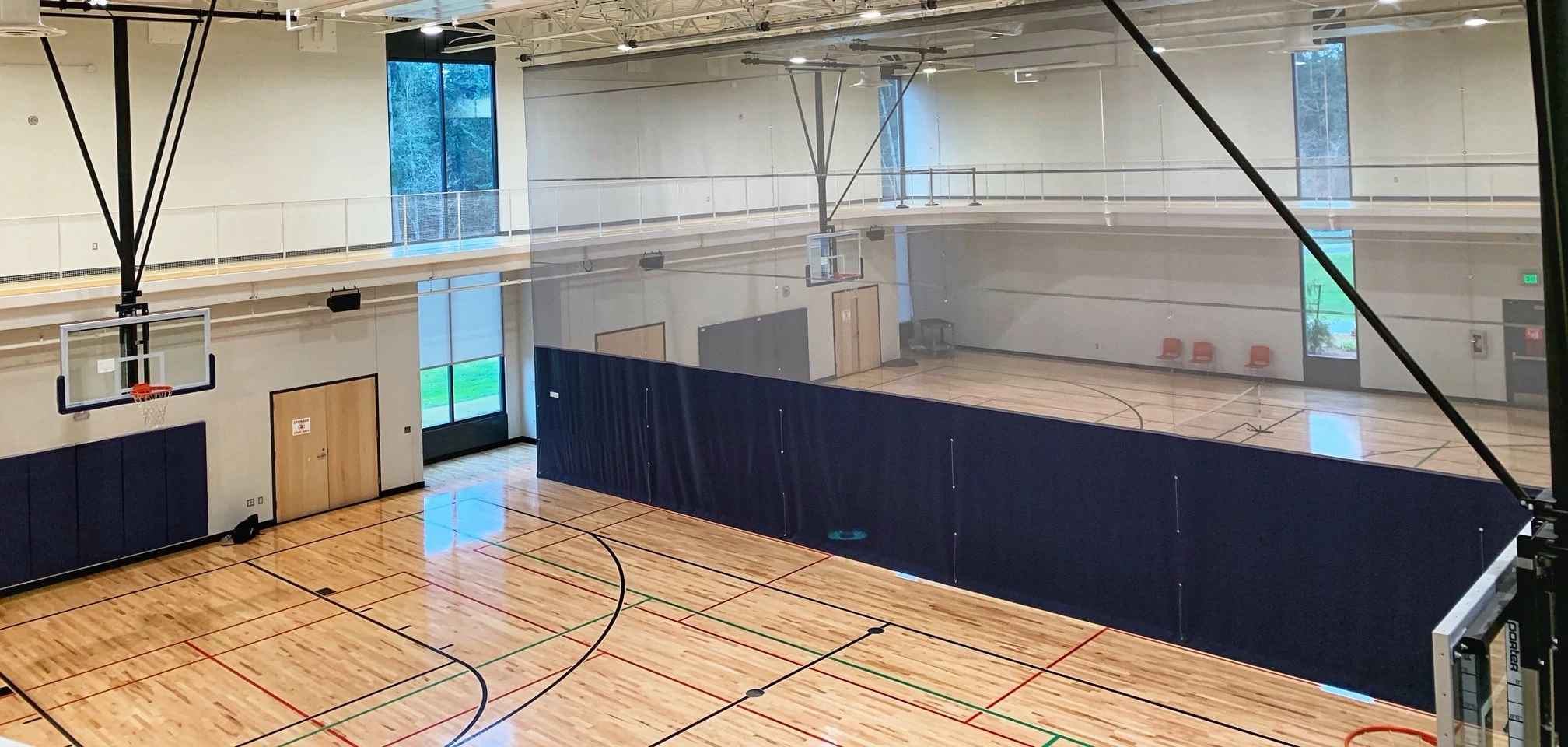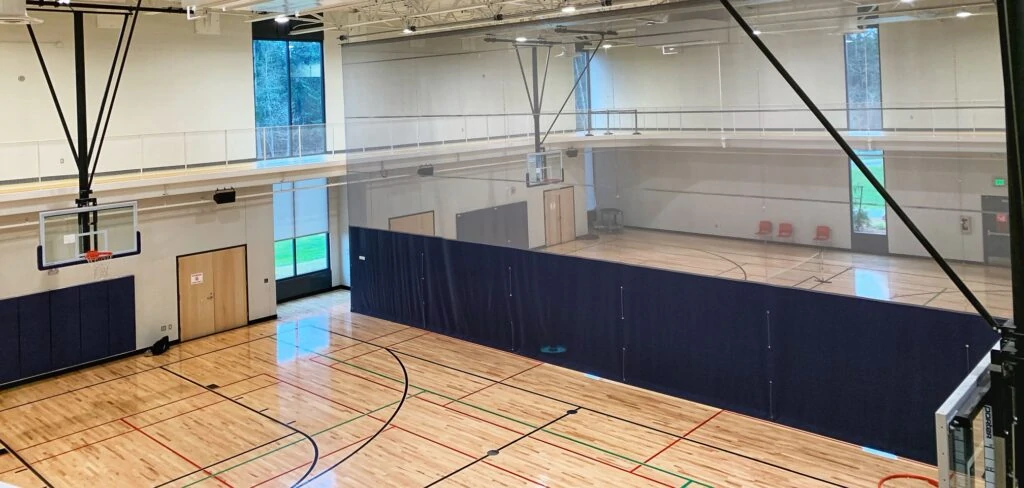 Sport Court Options (Various Locals)-
There are a number of outdoor basketball, baseball, soccer field and tennis court options through Kent Parks. You can find those here.
If you are looking for indoor options to get some sports play in for the family, those are a bit more limited. There are the batting cages at the ice skating rink we mention above, and here are a few others.
Pickelball – Drop in for $5 a game, or rent a private court for $20 for 2 hours ($10 an hour)!
Want to get out and get active on a rainy or cold day? Consider renting a pickleball court, or dropping in for a pick up game. Find all the info you need on that here.
Basketball and Volleyball open Gym – The YMCA also offers open gym options, available to their members. If you are not a member, you can get a 3-visit pass with the Try the Y program here.'
Metropolitan Gymnastics offers open gym times to the public too. This is a fun one for kids, if your looking for something to do with the family on a rainy day!
There are also a number of different classes and programs you can sign up to participate in at Kent Commons. Find their current offerings and schedules here.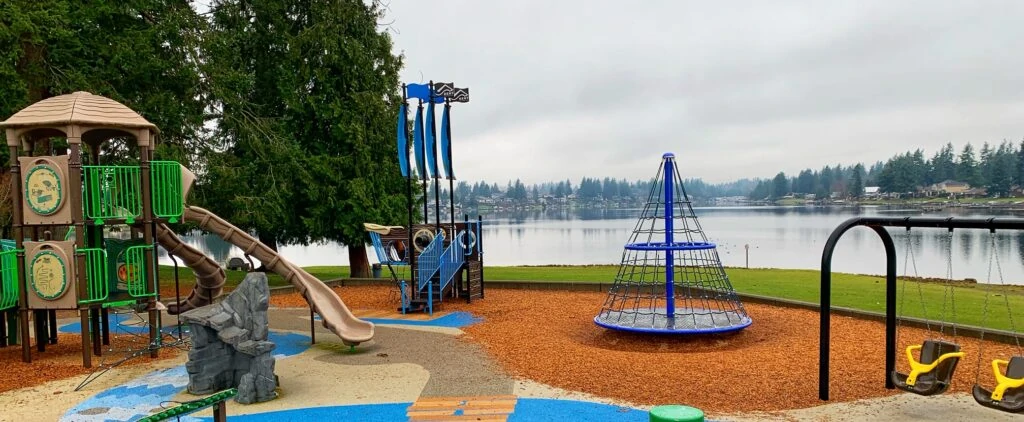 Parks in the City of Kent (throughout Kent, our favorites are on the East Hill)
Kent has quite a few parks and recreational programs. Here are a few that have been my kids favorites over the years.
A favorite park in the area is the Lake Meridian park. You can enjoy the park year round, but in the summer you can enjoy both the park and a swimming area for a full day of fun.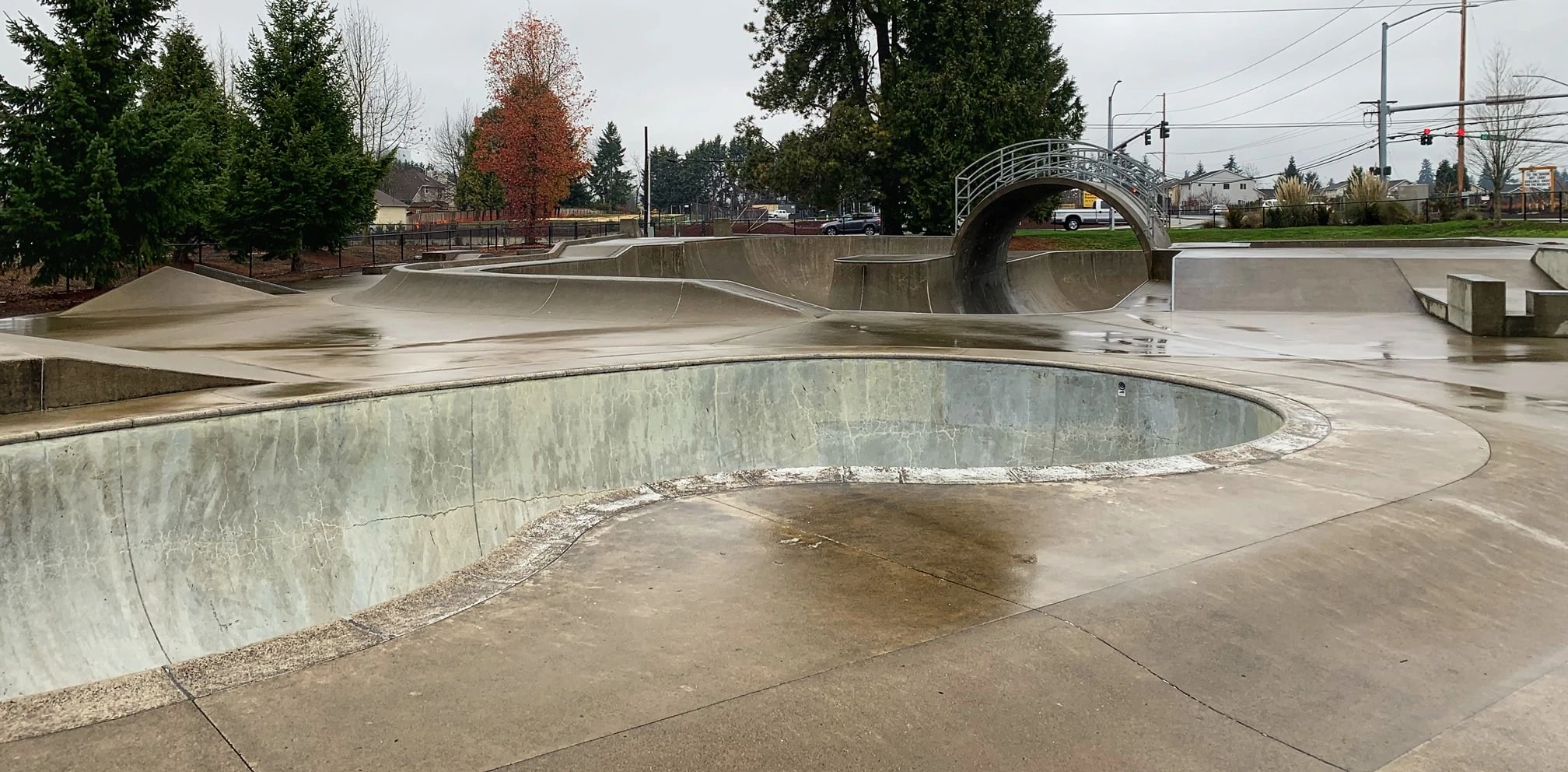 If your kids like to skate, ride bikes or rock climb, you will want to check out the Arbor Heights 360, Skate Park in Kent. This is a larger skate park, with lots of areas to do tricks, etc.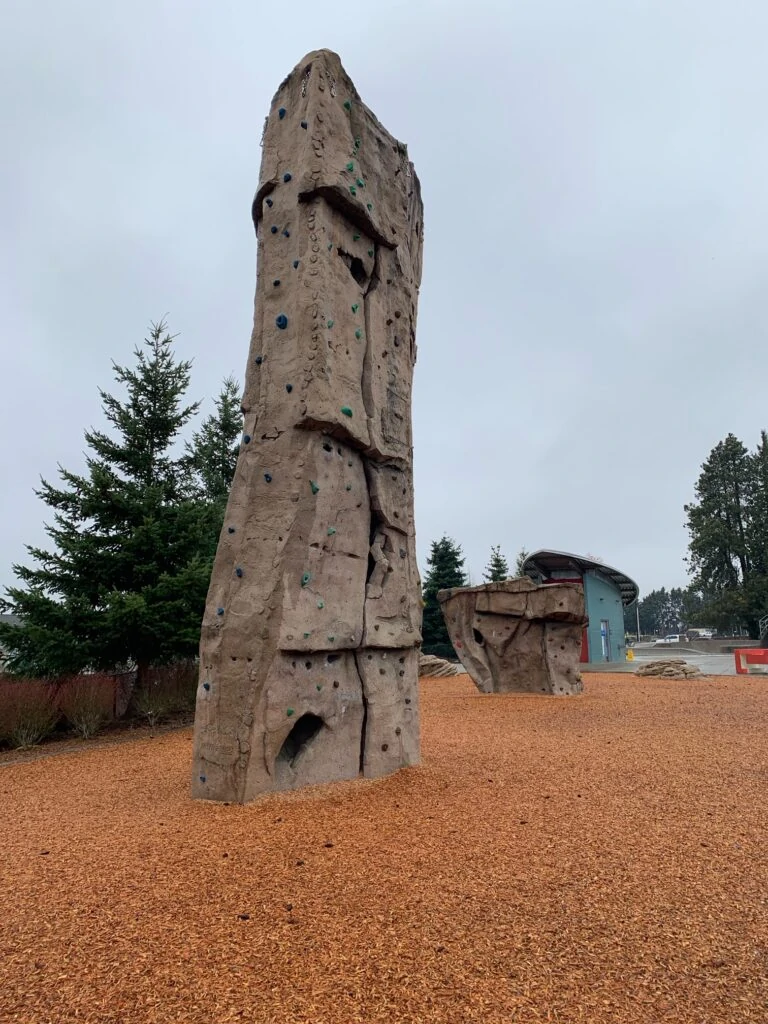 They even have a couple of climbing walls. My kids think this is a cool skate park, but they do find it more intimidating (they are beginners), but there is a smaller one that beginners can use up the hill in Covington too.
If you are looking for a park with a zip line, check out The Green Tree Park. It is generally not that crowded, and has a zip line the kids love to play on. Just outside of Kent, Covington has added a new park with a zip line the kids seem to love (two of them actually – one for younger kids that they strap in for, and one regular one), called the Covington Community Park. If zip lines are a big deal to the kids, this one is worth the drive for, and they have walking trails and workout equipment for adults too.
There is a small park over near where you can look for Mickey Mouses
During the Summer months, in downtown Kent (across from the library) you can find a small splash pad that the kids can cool off at.
Race Car Driving, or Watching the Races –
If you are looking for something fun to do with teens, Kent has two well know areas where they can try their hand at racing, or watch racing. They are:
Pacific Raceways on the Kent East Hill
Pacific Grand Pre Motorsports park on the Kent West Hill – This spot is not cheap, but if you are looking to take your teens out for a thrilling day of race car driving, this is the spot! You must be 14 yrs of age or older to get on the track though (exceptions are made for kids who are 10-13 if they go through the driving school first).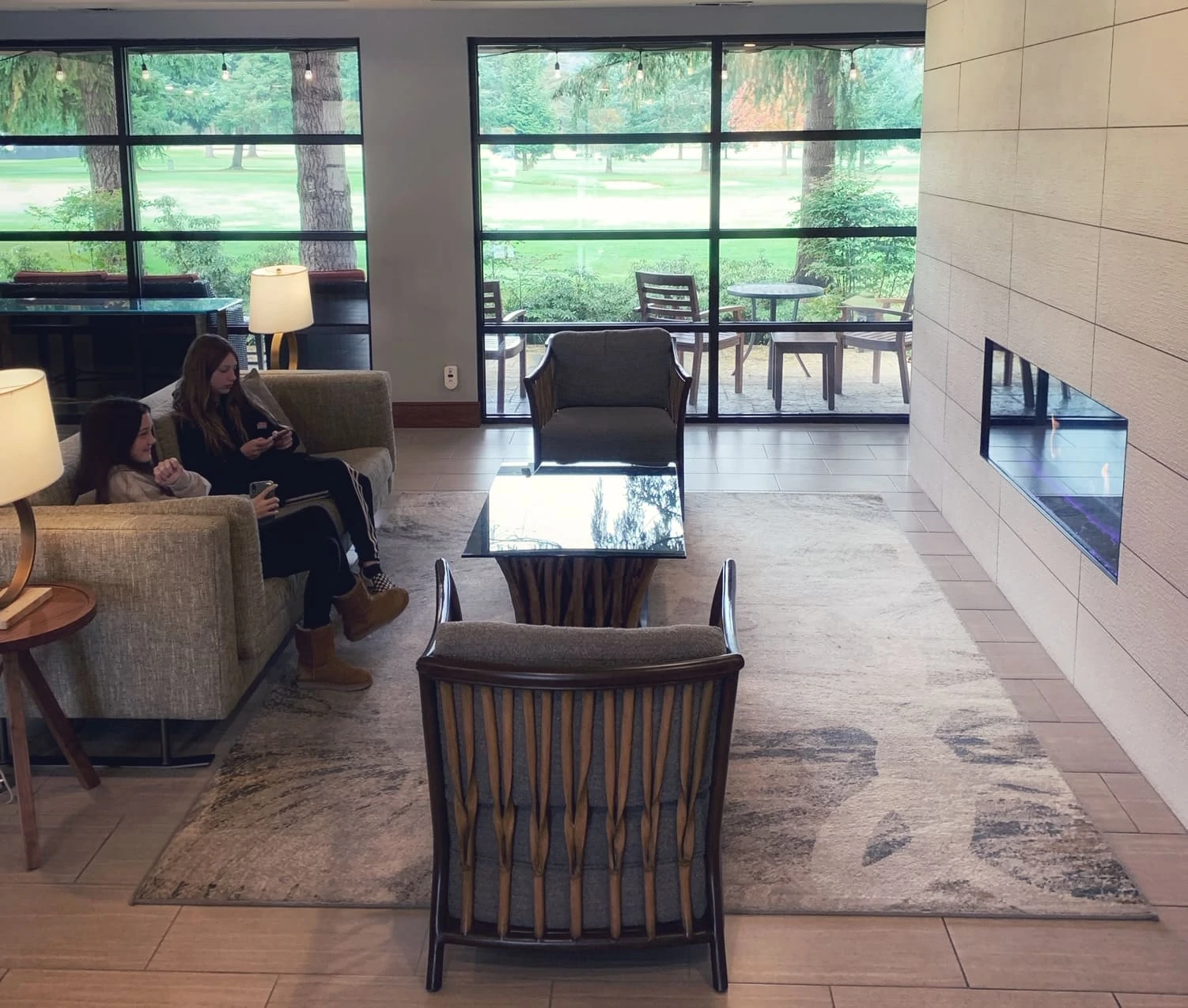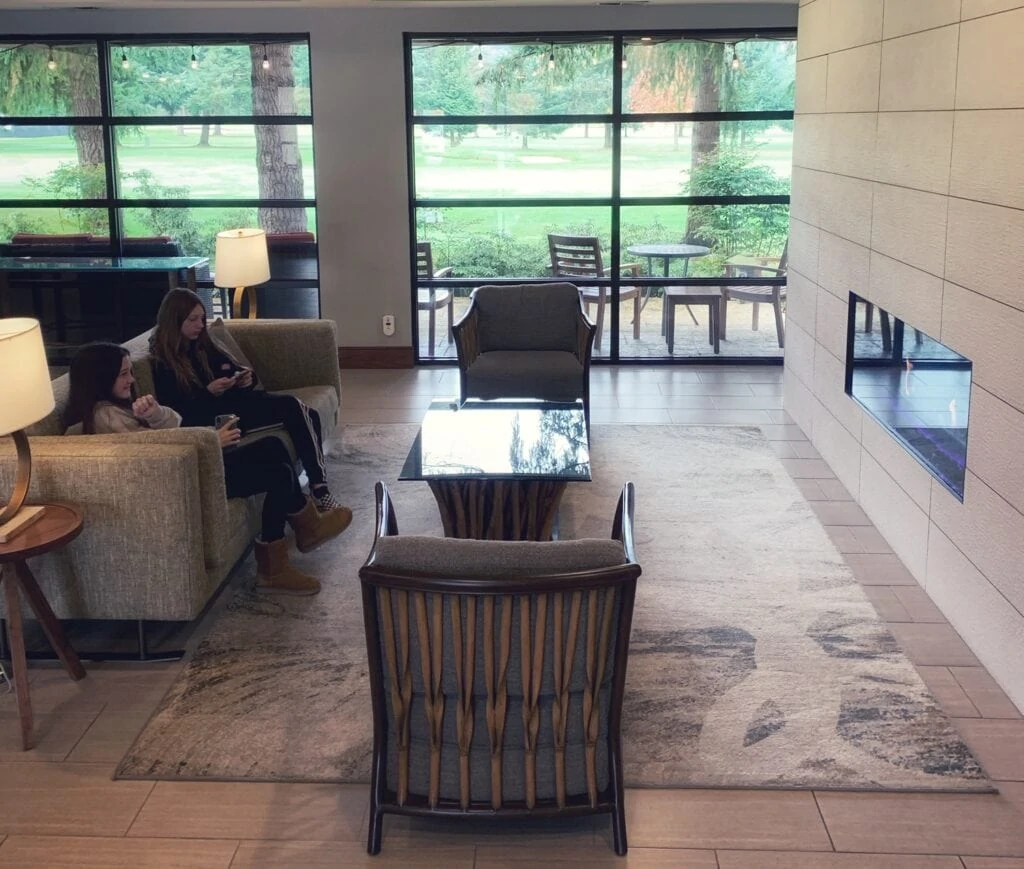 Hotels in Kent Wa. ::
In downtown Kent, is the Best Western On the Greens, which sits on the golf course. This spot is located located centrally, in close proximity to most of what Kent has to offer families. It is a short drive from the Showare Center, so is a great spot if you want to make an overnight trip out of a special event going on. It offers easy access to I-5 too, and we found it to be both affordable and family friendly when we stayed there.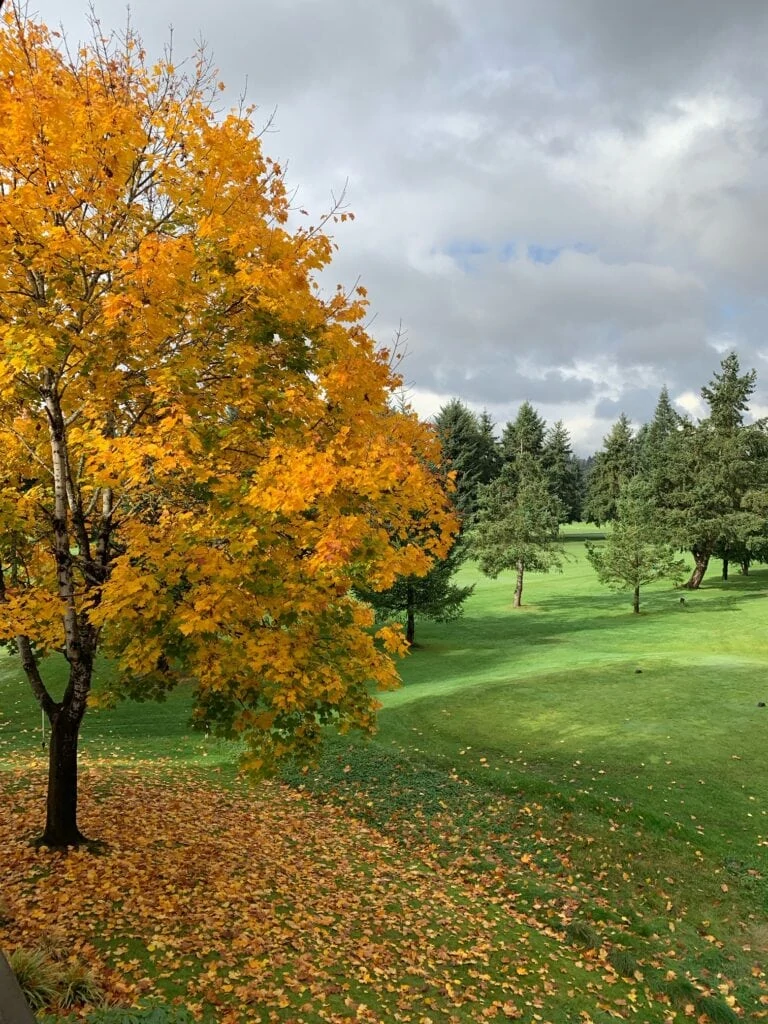 This was the view from our balcony. It is the golf course, and was beautiful in the Fall. There is an entrance from the hotel out to the golf course, and it is a popular spot for folks to stay if they are playing here.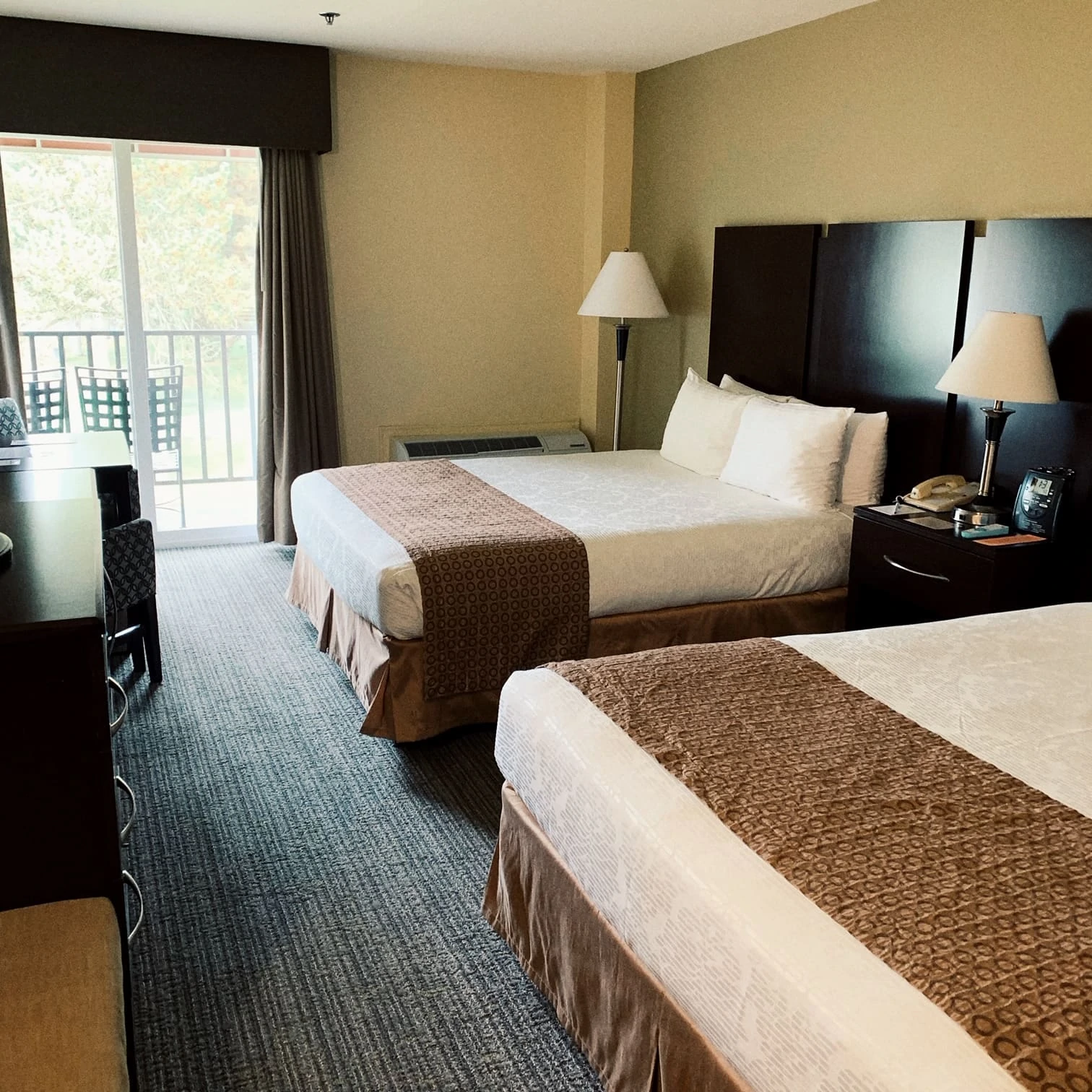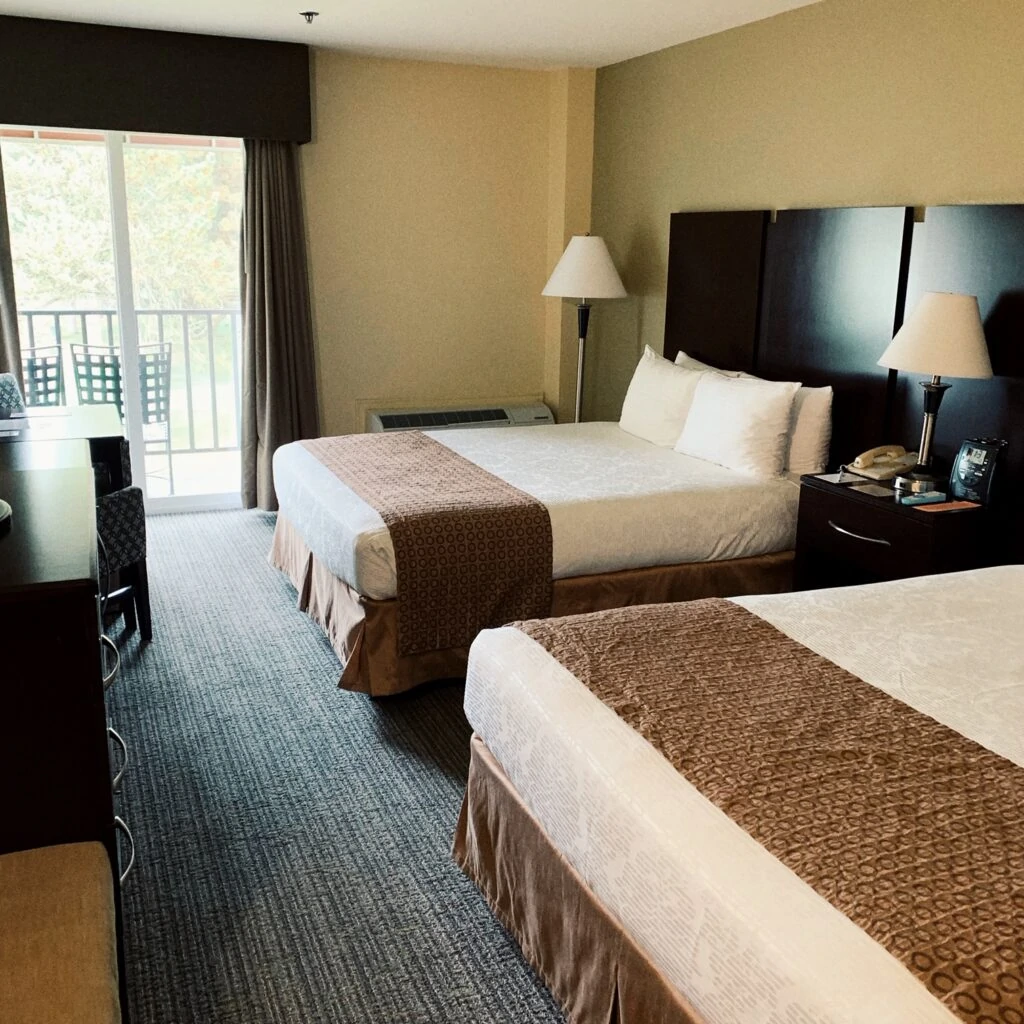 The room was comfortable and clean. There are only three levels, and the rooms where quiet while we stayed. We did have a balcony, which was a nice spot to sit out over the golf course.
They offer a complimentary breakfast in the morning, and had this coffee bar set up the entire time during our stay. It was a nice extra perk!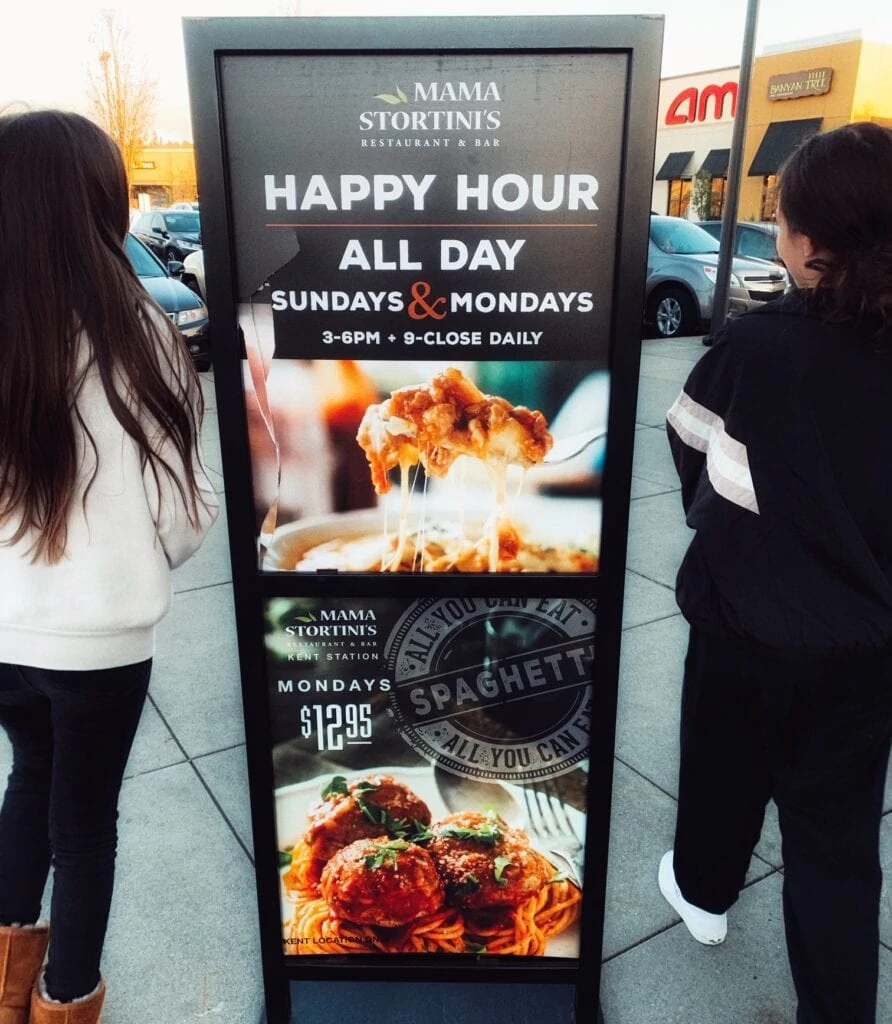 Kent Restaurants to Enjoy::
Kent has sure changed in the 13 years that I have lived here. It used to be that if I wanted to go out for dinner, we usually left Kent. Now, I rarely have to, as the options of where to eat at have really grown, and the quality of restaurants is great. There are a number of local restaurants that have won local awards, and many popular favorites from our region like The Ram, and Mama Stortinos too.
Visit Kent has put together these really cool food trails, that will make recommendations based on the trail that looks like the best fit for you.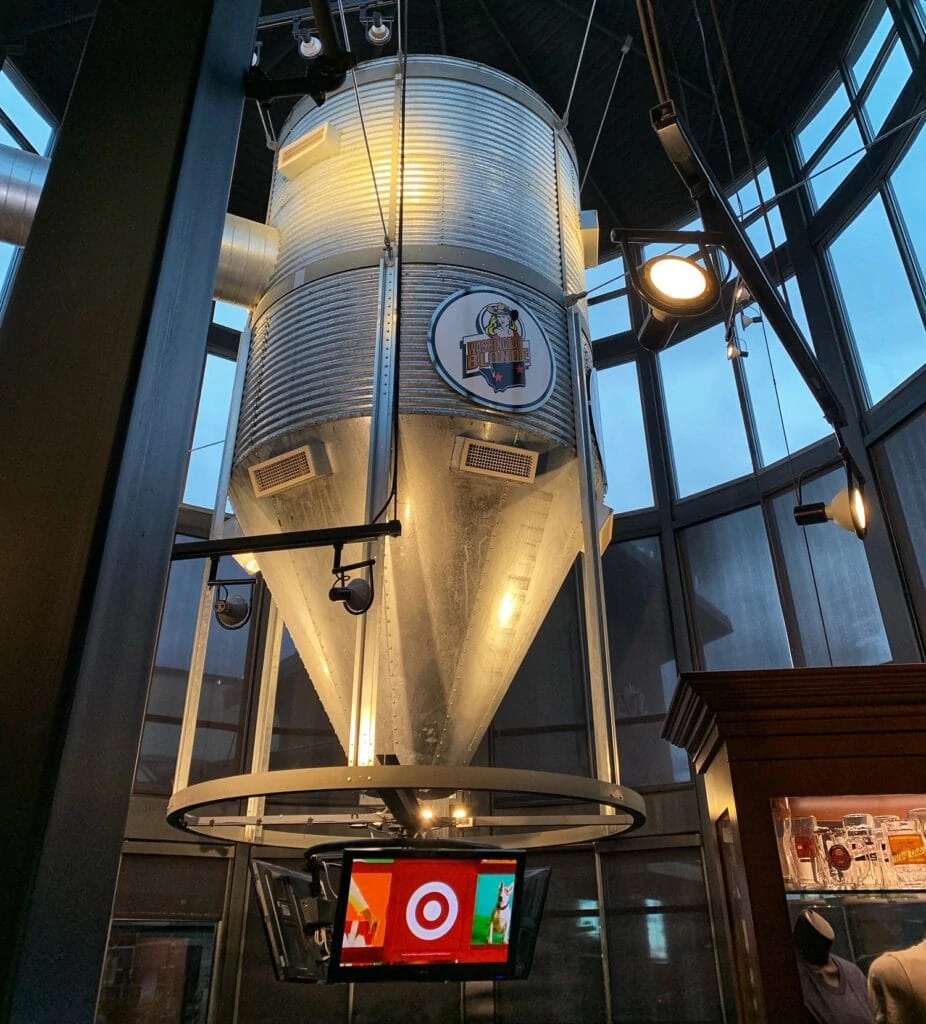 If you are looking for a great deal to feed the kids, here are some of my favorite local deals that help you stretch your budget.
(Note – these prices where current at time of publishing, but be sure to check the website to make sure they are still available for the time of your visit)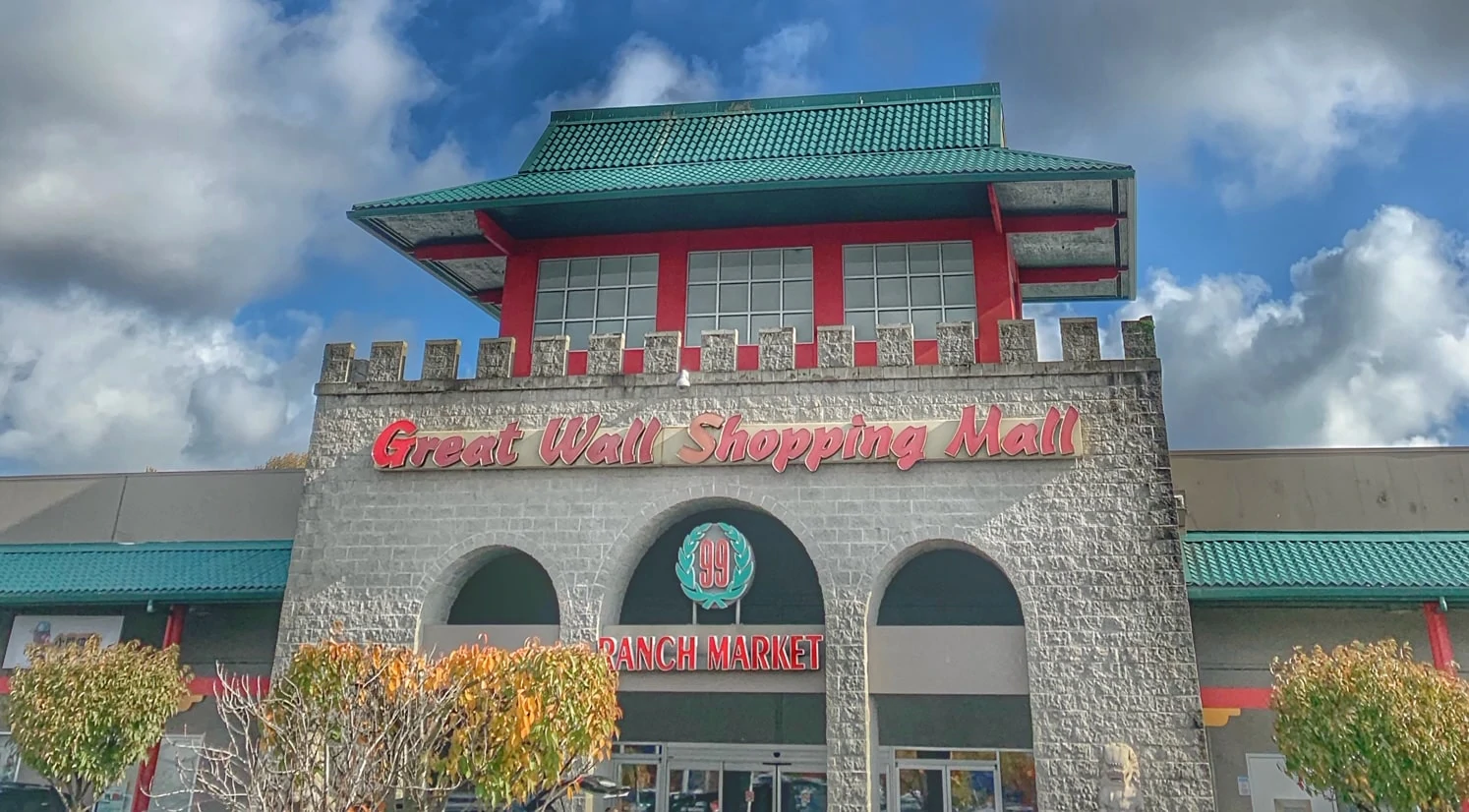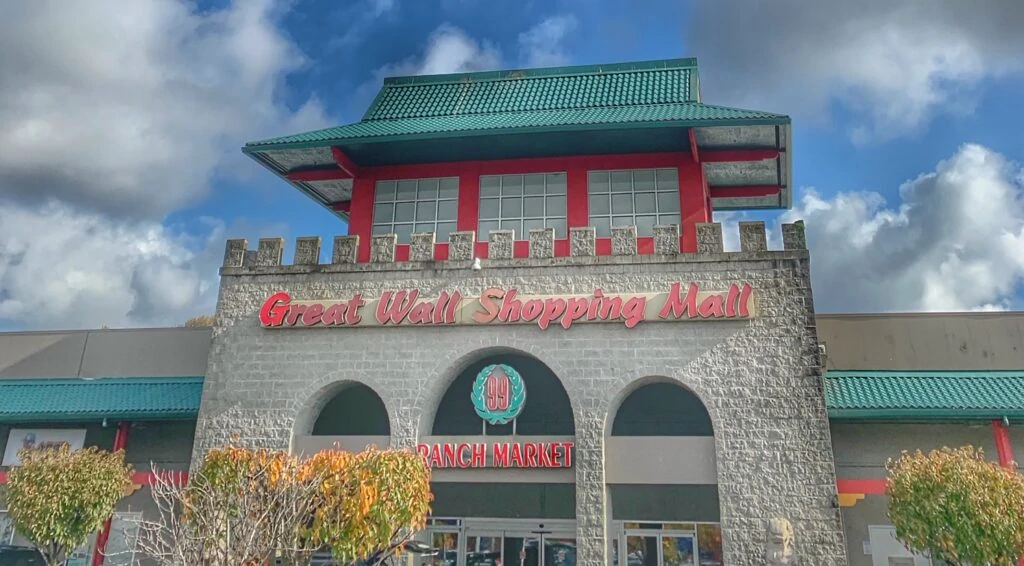 There are also some popular spots out at the nearby Great Wall Mall, if you like Dim Sum, Sushi and more.
More Ideas Near Kent –
In addition to all of these options in Kent, there are also many nearby attractions that you can get to in 15 to 20 minutes. Here is some more info on some of these options.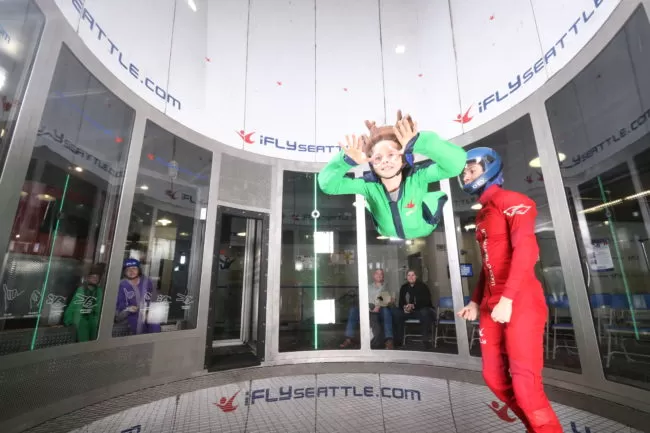 See our Guide to Enjoying Tukwila, and our What to Do In the South Sound for more ideas of things nearby that would make for a great family getaway!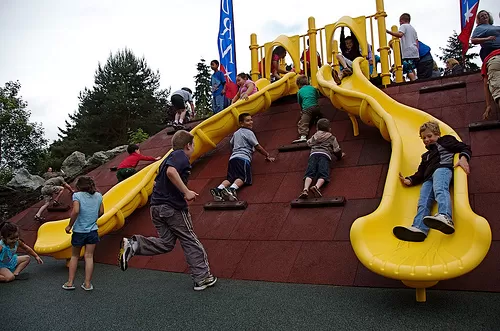 If you are looking for fun parks for the kids, Les Gove in Auburn is great, especially in the summer as it has a playground and splash pad.