Ancestry DNA Sale $59 (reg $99)!

Ancestry DNA Sale $59 (reg $99) – $40 Off!
Have you ever thought about getting your DNA tested to find out more about your heritage & your ethnic roots? Ancestry.com has a DNA test which will help you trace your roots and ethnicity to help you find out more about the people & places in your family history.
Right now, an Ancestry DNA Kit sale is going on! Ancestry.com is having a special Sale to get this DNA kit for just $59 (reg $99) + tax and shipping. This is the BEST deal on this DNA kit, so if you have been interested in doing one of these, this is the time to do it! These would make a great Mother's Day gift to that special mom or grandma in your life (going on through 6/20).
Here are the current sales for Ancestry DNA + And Current Ancestry DNA Prices :
AncestryDNA® will be on sale for $59

Ancestry DNA + Family Tree Bundle for $60 (Reg. $178)
Ancestry DNA + Traits $69 (reg. $199)

Ancestry® Family History Gift Subscriptions will be 20% off

AncestryHealth® will be on sale for $119* (Ancestry Health is no longer available for purchase)
.
Ancestry also offers a 14 day free trial for their online ancestry family memberships, if you are looking to build your family tree. Find the free trial offer here.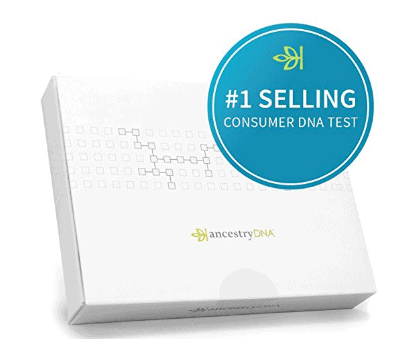 If you're interested about what information this DNA test provides, here is what Ancestry.com says about it:

New & Improved DNA Matches: We have redesigned the DNA Matches experience to help you make more discoveries, faster. Now you can easily sort, group and view your DNA Matches any way you'd like.  New features include color coding and custom labeling offering you more control over how you group and view the matches, quicker identification of your newest matches and new ways to filter your matches. Uncover your ethnic mix and find the people, places, and migration paths in your family story—with a simple DNA test.
Here's how the process works:
Order the kit and it will come with easy to follow instructions
Return a small saliva sample in the prepaid envelope.
Your DNA will be analyzed at more than 700,000 genetic markers.
Within 6-8 weeks, you will receive an email with a link to your online results.
The DNA Testing Kit:
Has helped 20 million members connect to a deeper family story

Combines the world's largest online collection of family history records with the largest consumer DNA network in the world

Delivers 2x more geographic detail than any other DNA test
Have you ever done a DNA test? What did you think of the results?