Simple, Fun Straw Craft – DIY Straw Bracelets – Jewelry for Kids!
This post may contain affiliate links and I may be compensated for this post. Please read our disclosure policy here.
Simple, Fun Straw Craft – DIY Straw Bracelets – Jewelry for Kids!
This straw craft project is fun for kids, and you only need two things to make them. Straws and a pencil sharpener.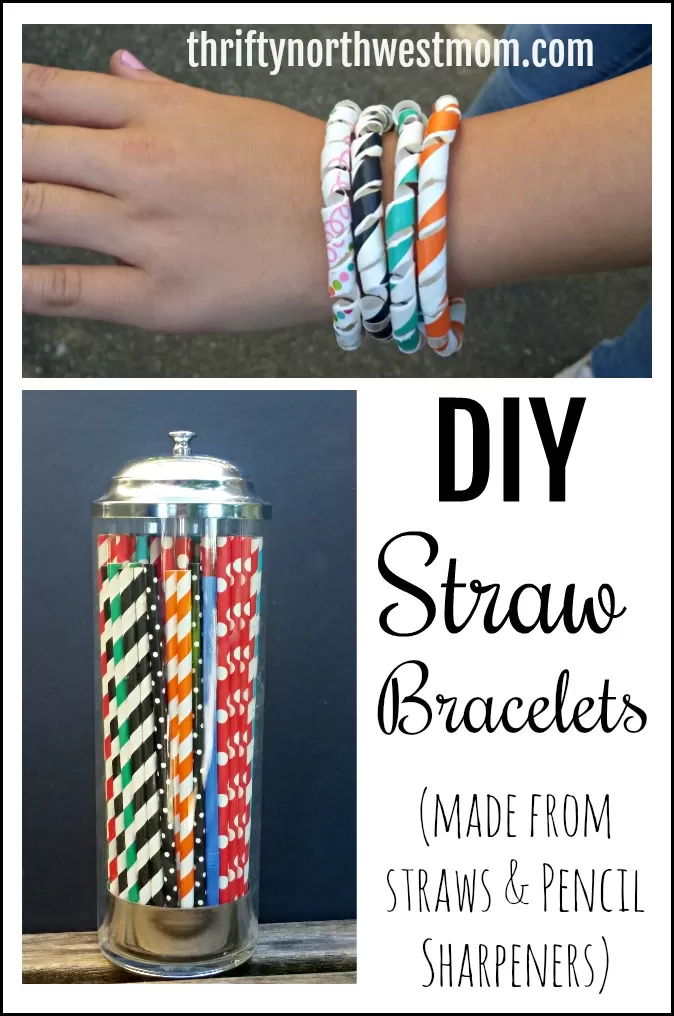 Straw Craft – Make Bracelets with Straws & A Pencil Sharpener
My kids love to make jewelry, but jewelry making supplies can add up quickly. When I want a simple and really budget friendly jewelry making project for the kids, I pull out the straws and pencil sharpener and let then make these really cute DIY straw bracelets out of drinking straws. This straw craft is so simple, yet they love it, and I love that there are no big messes that come along with this project. I have also been able to find all of the supplies I need at the Dollar Store for just a few dollars. This is a great one to bring out for the kids to do with their friends too. We live in a neighborhood, and I will let the girls invite all their friends over and sit out on the trampoline making straw bracelets. Its a really affordable way to keep them entertained, and did I mention no big messes yet!
This straw craft is so simple, works well for groups (like birthday parties) or just for a rainy day project. It requires little oversight, simple materials and the kids seem to love it.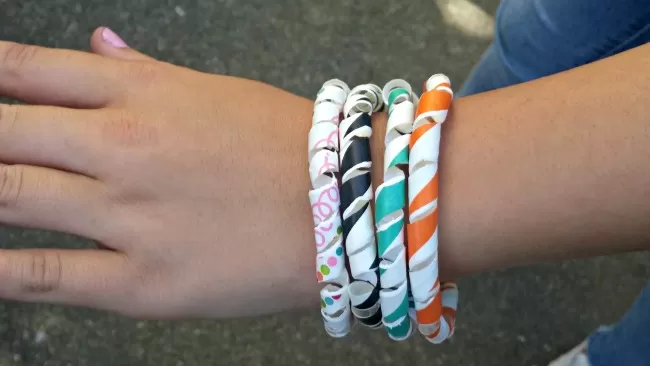 My girls love to do crafts. They have become slime experts, love to make stress balls and diy fidget spinners too. This is their new activity to keep them busy this summer, and because its so affordable I thought some of you might want to share it with your kids too. Because I can get most of the supplies at the dollar store, its one that is great to do when they have friends over.
Here is what you will need for to make the DIY Straw Bracelets:
Straws (you can use paper or plastic ones – my kids prefer the paper because you can find so many pretty designs)
A pencil sharpener (we just use one from the dollar store)
Its really that simple!
To Make this Straw Craft: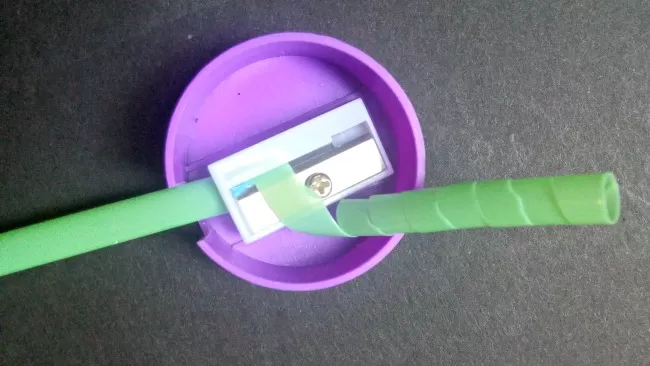 Just run the straw through the pencil sharpener like it was a pencil that you are sharpening.
Its that easy. As you sharpen the straw through it cuts into a spiral shape. You will have to pull it through at the very end, when there is too small of a piece left to continue to spiral it through.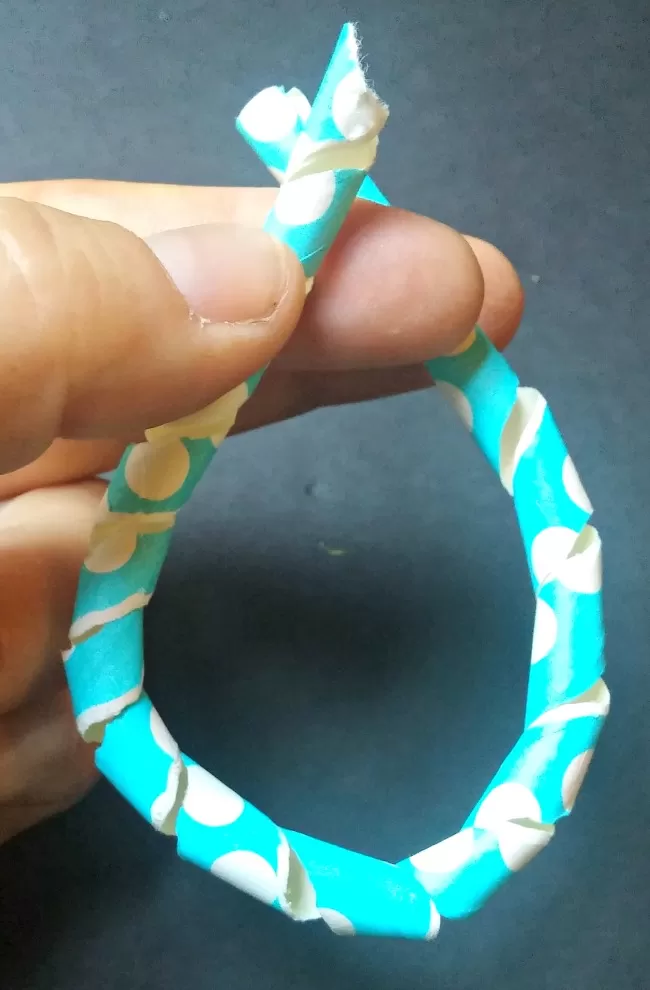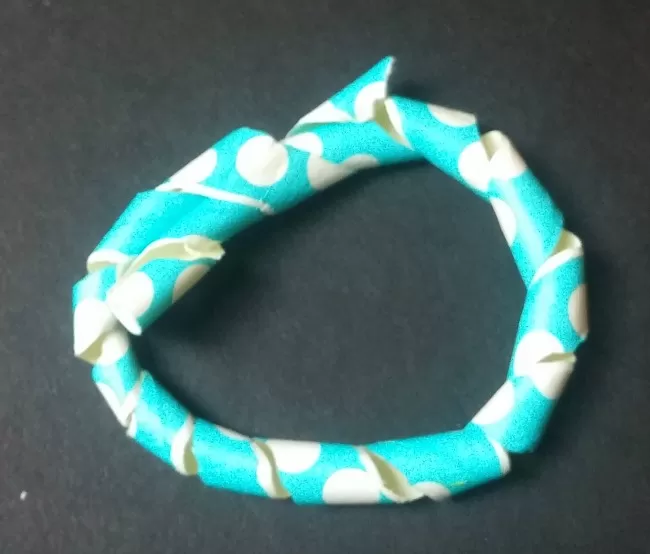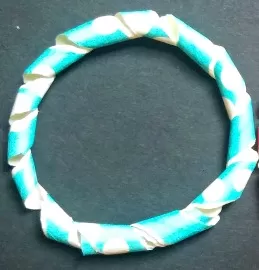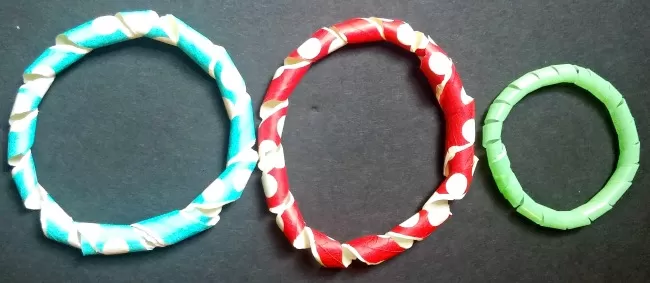 Once you have your spiral cut straw you then wrap it around in a circle like a bracelet, and simply spiral one end around the other (tuck one end of spiral into the other end, to hide it and it will close the bracelet like a loop).
Then slip it on your wrist and wear it out.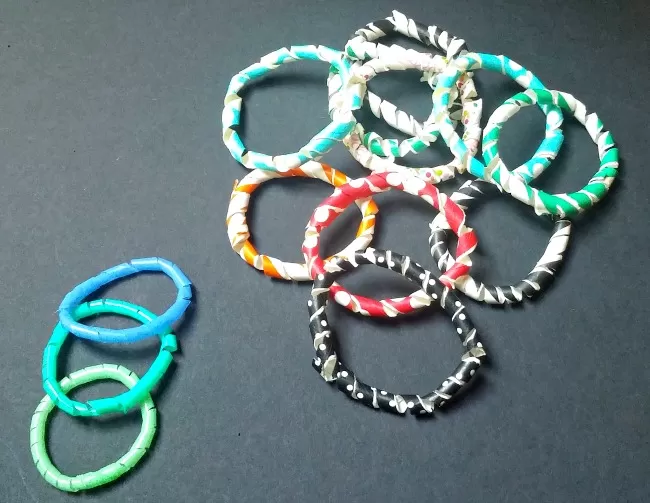 You can use both the plastic drinking straws and the paper ones to make the bracelets. My kids had a strong preference for the paper straws as they felt like they held up better, where easier to cut and came in fun colors and designs in their opinions.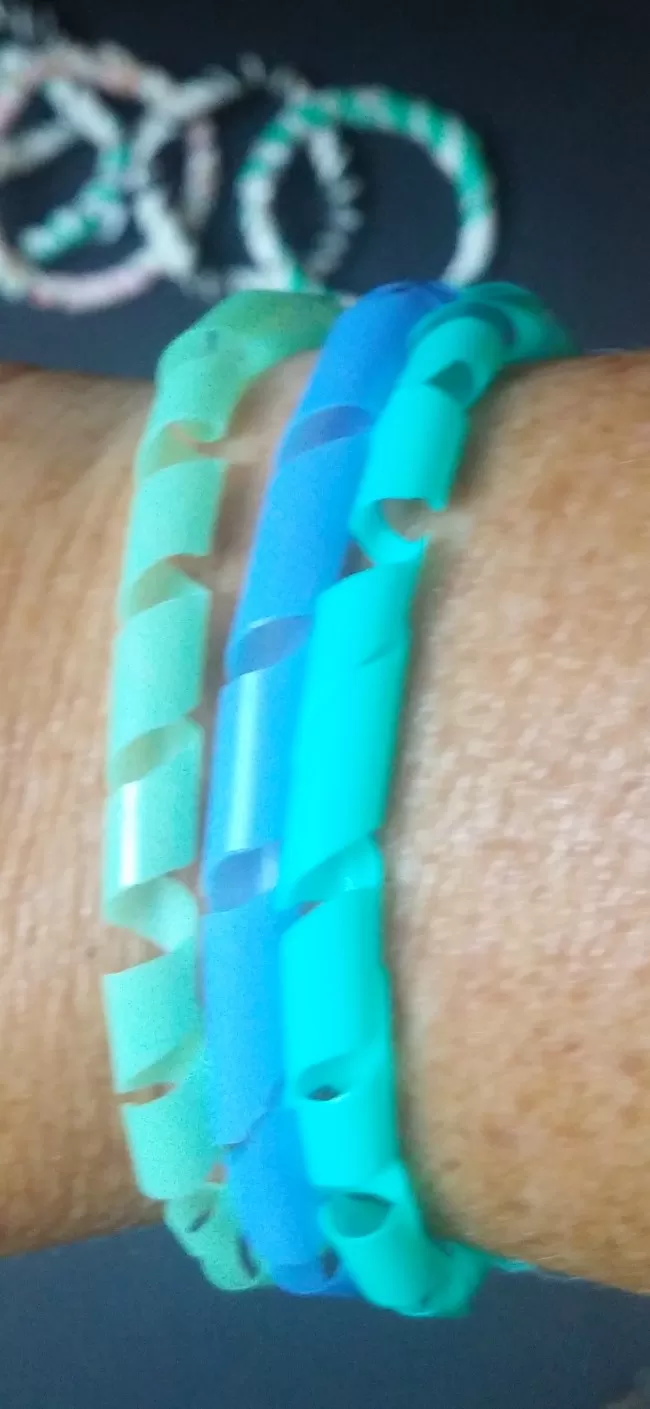 If you do use the plastic straws that bend, you will want to cut them off after the accordion part that allows the bending. This will make for a smaller bracelet, but still generally works for kids.
Another thing my kids (and by the sounds of it, many other kids) love, are the friendship bracelets, or BFF bracelets. Those are where they have the two matching ones, and you keep one and give one to a friend. These are a great way to make lots of BFF sets of bracelets for your kids to share with their friends too, without it costing a fortune. Just pick two of the same patterned bracelets for a BFF set. You could even attach a special charm to one.

Check out our DIY Craft Ideas For Kids page here for lots more ideas too.